Side Swept Quiff

Long Quiff

Textured Quiff

Curly Quiff
The quiff. It's the hairstyle every boy dreamed of when he was young. I mean, it's such a simple hairstyle that Google's definition is

"a piece of hair brushed upwards and backwards from a man's forehead."

It couldn't get simpler than this. This is a hairstyle that makes girls swoon. This is a hair that has turned heads for the past many years.

According to some data conducted by a dating app, it's the hairstyle that women love swiping right to. Does this hairstyle need a better introduction?
Modern Quiff Haircut
The Quiff like most crazy hairstyles started as a rebellious hairstyle of a young teenager in the '50s and the '70s. When most of the hairstyles during the wartime were short and flat, the quiff was this defiant hairstyle that stood when people expected your hair to be down. Over the years, it has become a style statement and the quiff is one of the best styles to wear now.

Now a lot of people think that a quiff is similar to a pompadour and that is true to a certain extent. There are various types of quiff hairstyles that we will get into detail.
#1 – The Curly Quiff
One of the sexiest hairstyle out there. This is the style that makes girls choose bad boys. The curly quiff is the McDreamy of hairstyles. It's suave, sexy, stylish and will get you a lot of love from the ladies. One of the biggest advantages of curly hair is that it has a lot of volumes and it stands in one place. You can put it to good use, by growing your hair slightly long and pushing it up in a quiff style and the curls will do the rest. The curls will automatically move to different directions giving you the out of bed look. It's one of the sexiest hairstyles out there. If you can pull it off, then nothing like it.
#2 – The Side Swept Quiff
Quiffs don't always have to be straight. Sometimes the straight quiff looks a little weird, as the super straight hairstyle makes you stand too much. If you want a neater look, the best strategy is to use a side-swept quiff. So how does that work?

Work on your usual quiff with a product and then push your hair towards the side a bit. Do not use a comb, because then it'll become a side slick back. You still want your hair to be a little raised and not flat. The side-swept quiff is a supremely neat hairstyle!
#3 – Textured Quiff
The classiest of quiff hairstyles is the textured quiff. When you think of the most stylish quiff, this is the hairstyle you need to go for. This is the chocolate boy quiff. Have you seen Justin Beiber's most popular hairstyle? That's the textured quiff. So how do you get a textured quiff? You need to have straight hair and you need to get a textured cut. When you prop up the hair, you get a textured quiff. This is one of the best hairstyles out there, along with the curly quiff that has been already covered.

#4 – Short Quiff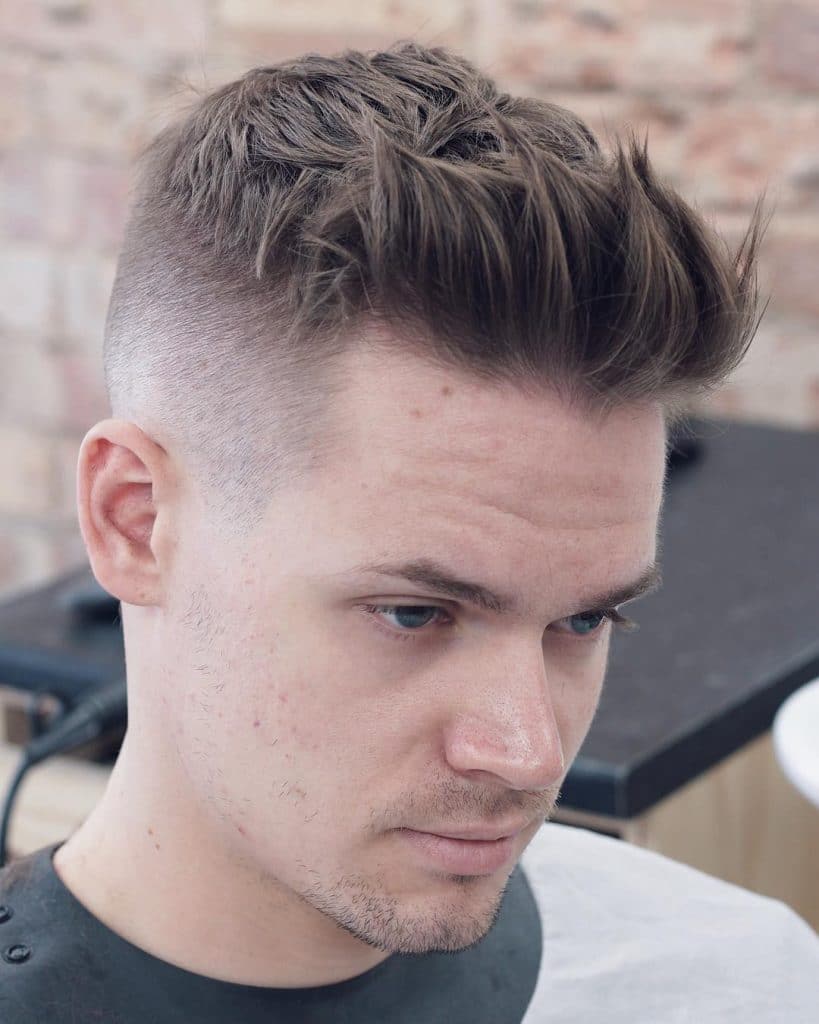 One of the best hairstyles to experiment with, when you have short hair is a short quiff. A short quiff is basically a normal quiff but with short hair. It's an incredible hairstyle and well suited for short hair. Just because you have short hair, doesn't mean you need to keep it flat. The short quiff is well suited for short hair and gives you a better height even though you have small hair. It's also a good hairstyle if you want to sport short hair, but have a big forehead.
#5 – Wet Quiff
We've all seen enough mafia movies to figure out, that you need to have wet hair to look like a badass. The Wet Quiff is that kind of hairstyle that is perfect for occasions. You can't obviously go around running your everyday errands with a wet quiff. If you want to look good for a professional event where you are required to wear a suit, the wet quiff is an awesome hairstyle for that. It's pretty easy to set up, you just have to ready a normal quiff and add a bit of wet set gel to it and you will get your wet quiff look.
#6 – The Faded Quiff
A quiff by itself is a pretty alluring hairstyle. But a quiff paired with a fade is even better. This is one of those hairstyles that pairs the old-school quiff with the new-age fade to give a modern look. What makes this hairstyle great is the contrast between the shortness of the fade paired with the thickness and abundance of hair of the quiff. If you are looking for a modern day hairstyle, then look no further than the faded quiff.

#7 – The Thick Quiff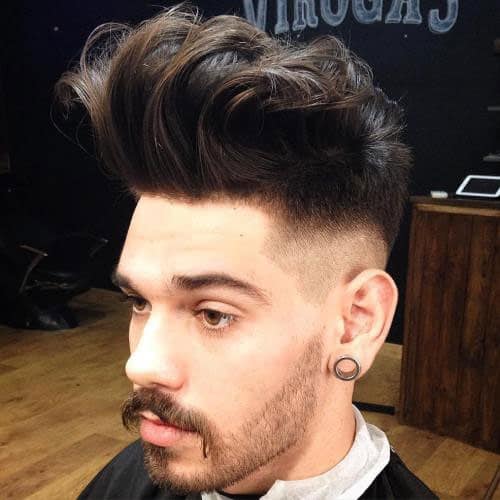 If you are in for an adventurous hairstyle, then the thick quiff is a contender. The thick quiff is basically when you grow your hair long and you keep a long quiff. You might need a product to keep your hair straight. This is a hairstyle that is perfect for parties. It might not be appropriate for office wear. If you have long, straight hair, then it's a good hairstyle to try.
#8- The Long Quiff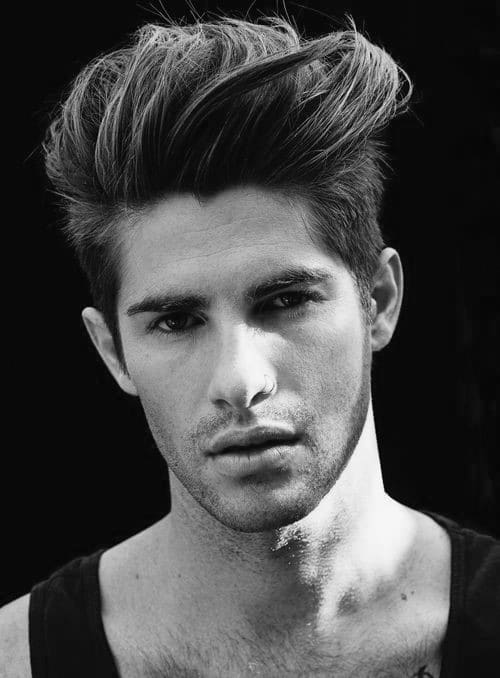 If you want to absolutely rock it with your look, then the best style is possibly the long quiff. The long quiff is certainly an admirable style. It's basically when your hair is pushed up back and up. You'll need long hair to pull this look off!
#9 – The Side Swept Quiff
The side-swept quiff is a unique hairstyle. It's a bit different from the other quiff hairstyles considering that from the front, the quiff isn't very clear. This is a very classy and suave hairstyle that will look great with a suit. It's stylish, classy and also gives you a sophisticated look.
Also Read :