Dhgate might not be as popular as Aliexpress when it comes to a certain category of products like electronics. But there are other categories they really excel in. One is, replicas and the other is hair, of course! Some DHgate sellers don't sell on any other platform as they have created a reputation and a base on that platform for years. So who are the best hair sellers on Dhgate?
Let's find out!
DHGate Hair sellers 2020
Best DHGate Hair Vendors
#1 – Real Remy Hair – Hair sellers on DHGate
As the name suggests, this seller deals with real Remy hair. They have an incredible 97.3% positive rating and have more than 1000+ happy customers. So what do they deal with?

They deal with human hair wigs, colored human hair, lace closure, ombre human hair, ombre body wave, synthetic hair, and human hair bundles.

Some of their best-sellers are density Brazilian honey blonde, two-tone body wave dark brown hair, Brazilian straight lace among others.

They have Malaysian Hair, Brazilian hair and also deal with unprocessed hair, which is 100% virgin, untouched human hair which is in high demand.
"So far the best wig I've bought. Looks exactly like my hair! I will order more of these wigs especially for the afforable price. "
#2 – Bella Hair by Julien China – Hair Seller on DHgate
Bella Hair is one of the biggest hair sellers not only in Dhgate or online, but probably worldwide. They have a whopping 13,000+ successful transactions and a 99% positive feedback. It's pretty difficult to beat these numbers. They have a huge collection of products, some of which are top lace closure, ear to ear lace frontal closure, 360 lace frontal, silk base top closure, full lace wig, front lace wig and then styles such as body wave, loose wave, kinky, curly, yaki, natural wave, water wave and more.

Some of their best-sellers are the Brazilian Virgin Hair, Closure Hair Frontal, Peruvian Hair Weave.
"Purchased this product many times. Never fails to amaze me"
#3 – Brazilian Human Hair by Huixin – Hair seller on DHgate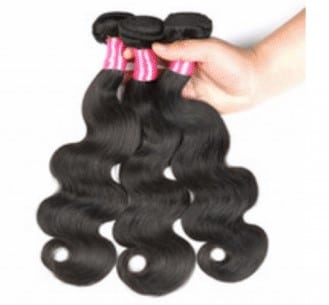 This brand is a veteran hair seller on Dhgate. They have been around for 7+ years and still going strong. They have had more than 7000+ successful transactions and have a positive rating of 100%. They deal with 100% real human hair. According to their store page, there are more than 30 curl patterns to choose from.

They sell hair weaves & closures, Glamorous virgin human hair, human hair closures, human hair wigs and colored hair weave. They also sell untouched, unprocessed Brazilian hair for super reasonable prices. You can go for many looks such as short bob, wavy hair and more.
"Was delivered very fast. Easy to dye. Has such a soft texture."
#4 – Gagaqueen (Preferred Hair seller on DHgate)
If you want to let your hair down and look like a queen, then there is nothing better than the Gagaqueen store. The Gagaqueen store has a 99.7% rating and more than 20,000+ happy customers. Although they have been a hair seller on Dhgate for 4 years, they have 15 years of experience. They sell unprocessed virgin human hair bundles, hair bundles with closure, hair bundles with frontal, brazilian virgin hair, Peruvian virgin hair, Brazilian hair weave bundles, Brazilian hair, Brazilian body wave, Brazilian straight hair, wet and wavy human hair.

They have an amazing collection different hairstyles, colors and more. One of the top sellers of human hair.
"The hair is full of lustre and feels soft. I absolutely love this site and will continue to buy from here because its affordable."
#5 – The Best Beauty Hair Store on DHgate
The Best Beauty Hair Store has been a revelation in the hair selling space. They have been around since 2015 and have a 99.2% positive feedback. They also have 6,200+ customers. So what makes them special? They sell all types of hair such as Brazilian Hair, Peruvian Hair, Mongolian Hair, Malaysian Hair and also Indian Hair.

Some of their top-selling items are straight body wave, kinky curly deep wave, curly virgin hair, curly hair wefts and deep wave curly virgin. If you are open to new styles, then the best beauty hair store has all the choices and hair options that you will ever want.
"They have beautiful curly hair which is so strong and looks so real. Love the service"

Customer review
READ ALSO
#6 – Landot Hair on DHgate
The Landot Hair store is an amazing hair seller with a positive rating of 98.6%. They've successfully completed 6,000+ transactions. They deal with a wide range of hair styles and hair options such as Brazilian Virgin Hair, Indian Virgin Hair, Malaysian Virgin Hair, Peruvian Virgin Hair, Mongolian Virgin Hair, Cambodian Virgin Hair and in terms of style they have ombre hair extensions, silk lace closure, human lace wigs and more.

Their top-selling styles are unprocessed Brazilian virgin human hair, Peruvian, Malaysian human hair and straight virgin hair.

This store has a variety of hair and a variety of styles making it an awesome hair seller on Dhgate.
"The hair quality is amazing. Will definitely be ordering again because of the super fast delivery and amazing service."

Customer review
#7 – Jack Zhang Store on DHgate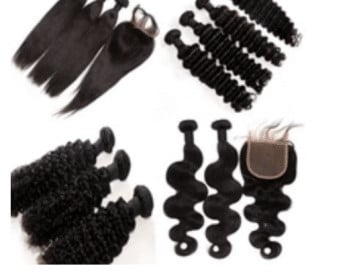 The Jack Zhang store is one of the most popular stores on DHgate. They are veteran hair sellers with a 100% positive rating and 3400+ customers. They have been around for 8+ years making them one of the most experienced hair sellers on Dhgate. They got an amazing collection of hair from different cultures. They sell Brazilian, Mongolian, Peruvian, Vietnamese, Cambodian, Indian, Malaysian and Burmese hair. This makes it one of the most diverse offerings. Their top-selling hair are Brazilian hair weave, Malaysian curls, unprocessed hair and more. It's difficult to beat the likes of Jack Zhang in terms of diverse offerings.
"Has a wide range of hair, loved picking from it"

Customer review
#8 – Fairgreat hair sellers on DHgate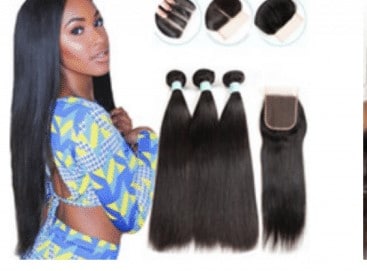 Fairgreat is one of those sellers who have their own factory. They have 20 years of wholesale experience dealing with different types of hair. They have a 98.2% positive rating and 6,000+ transactions. As they are wholesalers, they have a really good rate. Some of their top selling products are straight human hair, body wave bundles, hair weaves. They also have colours such as auburn, blonde and many more.

Their best selling items are body wave bundles, Brazilian straight hair, Deep wave Brazilian human hair, Brazilian straight lace and more. They are a good store that sell hair at great prices!
"The delivery was very quick. The fabric is soft and looks so real. Love it"
#9 – Harmony Wigs DHgate hair sellers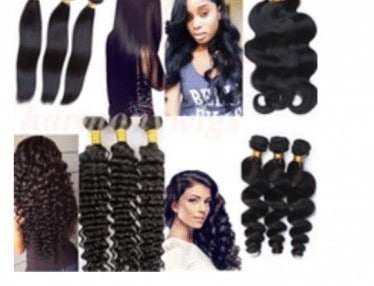 If you want glorious and harmonious hair, then get to the Harmony Wigs store. They have been in business for 17 years making them veterans in the business. They have a 98% rating and 4,000+ transactions. They sell human hair extensions, clip hair extensions, human hair weaves, tape hair extensions and more. Their best selling items are something different. When you deal with natural hair and wigs, you need a lot of paraphernalia. Their best selling items are hair extension clips, hair extensions wigs, snap clips and more.
"The hair doesn't fall of, it's quite strong. Will come back again for more."

Customer review
#10 – Easy Hair Products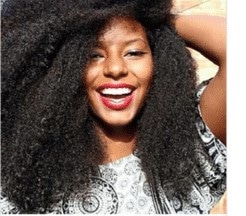 The last on the list is Easy Hair Products. This seller has some stellar ratings and has 98.7% positive feedback. There are 2,833+ transactions. So what styles do they offer? They have Eurasian Hair extensions, Human Hair Wigs, Front Wigs Hair Silk Base, Bob Wigs Full Lace and Mongolian Hair Braiding.
"Loved the hair weave. Makes my hair look so lustrous. "

Customer review
#11 – Dolago Hair vendor on DHGate
Dolago is one of the most trustworthy hair vendors on DHgate with handwoven hair wigs that are exotic. These hair wigs can be worn to graduation parties and other occasions without much thought. They have genuine and safe wefts on which the hair wig is totally dependable. The Dolago hair vendor has a whopping 98.1% positive feedback from its customers so you have nothing to worry about while shopping here!
DHGate customer reviews
"This was exactly what I expected when I placed the order. So happy with the product and will definitely recommend it to others"
#12 – Allove hair vendors on DHgate
Allove hair has a strong motive of selling virgin hair and has been flourishing online for a long time. The most exciting bit of shopping from Allove is the amazing discounts they offer on their hair wigs. Check out their latest offer which goes up to 58%.
Last but not the least, their hair quality is so good that you can bleach and colour your hair and it will still remain the same.
#13 – Hannah hair vendors on DHgate
Hanna hair vendors are known to be some of the best at selling unprocessed virgin hair at really good prices. If you check their store you will have a great variety of black hair in all textures. They have 97% positive feedback on their store which is a huge applause for their performance.
In addition to hair wigs they sell other hair accessories.
Dhgate customer reviews
"One of the best stores on DHgate with a bunch of genuine vendors. I loved this experience and will come back for more"
#14 – Beaudiva hair sellers on DHgate
Beaudiva may not be on top of customer reviews but it is recognised for the wide range of products they have. They provide their services with a lot of countries and have partnered with courier services. They have a huge variety of hair wigs irrespective of texture and length. If you want something that is different and exotic, then this is the place for you.
Dhgate customer reviews
"Enjoyed it so much. Will come back for more"
#15 – Yiruhair hair sellers on Dhgate
Yiruhair has some of the most authentic hair wigs. It goes a long way when it comes to variety, colours, textures and other aspects one looks for in a genuine hair vendor. They promise tangle-free hair extensions and clip ons which is a quality every wig lover looks for.
#16 – Badshop DHgate hair seller
Badshop has also been one of the most popular hair sellers on Dhgate that people depend on for some good quality hair wigs.
It has positive reviews of 98 percent who stress on the genuine hair quality of this hair seller from DHgate. The brazilian kinky curls and Indonesian hair are some of the best of their hair wigs. They have frontal lace wigs and full hair wigs which are of different textures but all safe and genuine.
Dhgate customer reviews

"I love this wig and shop again for sure!"
#17 – Only You hair DHgate
Only you are one of the most renowned hair sellers on DHgate that is capable of parading a wide range of hair wigs that you will just love. Brazilian, Peruvian and Indian hair are some of the best quality hair wigs that are available. They also have some really good offers that you must check out.
DHgate Customer reviews
"The best part about purchasing from this hair seller is the variety that you are exposed to. I love their frontal lace wig that makes a huge difference on your facial features"
#18 – Kiss hair
Kiss hair is another one of our favorites because of the amazing deals they have to offer. The hair wigs this hair seller provides is nothing like the rest. They have different hair wigs that pertain to various hair types. You should also check out some of their colored hair collections that are so in style for festivals and other occasions. Check out their deals for Peruvian and Brazilian hair that are super cool and affordable.
Dhgate Customer reviews
"The hair wig that i received is so beautiful and I'm satisfied"
Buying Hair from Dhgate
You can check the list above to find out the best hair sellers on Dhgate. Beware of sellers who haven't been verified or authenticated, there are a few fake hair sellers on Dhgate.
DHgate Hair Vendors 2020
DHgate hair vendors are well known for their excellent service and durable products. But like everyone else, I'm sure you're having trouble trusting an online marketplace so let us help you.
Dhgate Hair vs Aliexpress Hair
DHgate and Aliexpress, although similar in service, they differ in how they cater to their audience and in their product quality. Here are some of the key differences between DHgate hair and Aliexpress hair.
DHgate is slightly expensive when compared to Aliexpress but the quality stands up to the price. You can still find hair bundles for a cheaper rate based on the kind of hair you need.

Both these sites are vast marketplaces and you will be sure to find your desired pick at the right price.
When it comes to the reputation of both marketplaces, they have managed to create a trust factor with their respective buyers with its massive variety of products. So both sites are equally reputable for the kind of hair they sell.

The variety of hair bundles you find on both sites differ over time based on availability so I would suggest you cross-check your desired product between both sites to gain more clarity on what you need.
Is DHgate hair good?
DHgate offers services to around the globe by providing the best quality hair weaves. When it comes to wigs it is important to make sure that it is safe to use while also considering the aesthetic appeal it gives. Considering all the top-notch DHgate hair accessories that are there, they make sure their hair is as good, which is why it is being reviewed one of the best portals for human hair time and again. Here is why we swear by the quality of DHgate hair based on testimonials from legit reviewers who have purchased DHgate wigs.

Genuine hair
The whole illusion of a wig is shattered since it is made out of human hair, making it look real on whoever wears it. The texture of the hair is smooth, unlike typical wigs that have a coarse feel to it, making it seem all the more artificial once worn.

Customer review
" This is 100% human hair which feels so soft. I wore it to school and nobody knew it was a wig. Would definitely buy it again"

Customers have also pointed out that the wigs are tangle-free which makes it easy to wash as well.

Variety of hair

When it comes to choosing a wig it is important to have enough choices to be able to pick from considering all the factors. DHgate has a wide range of hair types irrespective of ethnicity, hair type, and color. You'd be surprised at the kinds of wigs that could be the perfect fit for you!

Price
The prices of DHgate hair are minimal and affordable when compared to other hair vendors. It eases its customers into buying the human wigs by also giving them a wide range of hair accessories to choose from.

Also Read :