In this day and age, 50 is the new 30 and if you are young at heart, you can sport any hairstyle or haircut you want.
But there are a few restrictions because the older you are, more professional the setting you will be in.
In these cases, you cannot sport an afro or a long fringe. So here are the best hairstyles for older men.
Hairstyles for Older Men 2022
#1 – Slicked Back Hairstyles for Older Men
If you are an older man with hair, then you need to put it to use! A slicked back look can make a older man look fashionable and stylish. The slicked back style also works perfectly if your hair is thinning.
This can cover your bald spots pretty well. Slicked back hair suit all situations, formal and informal. If you have a head full of hair, don't be afraid to slick it back.
The ladies will love it and you can pull it off only until you have hair on your head.
#2 – Side Partition + Comb Over Hairstyles for Older Men
Men of the yesteryears loved to partition their hair. That was considered neat and well groomed. Most men who are older will partition their hair and if you still want to partition it, while being stylish, then you can do the side partition with a comb-over.
A comb-over is basically running a comb through your hair so that your hair takes that shape of the bristles. This is a top hairstyle that can suit any man in any situation. It's a classic, old school and super stylish!
Think of a James Dean look back in the day. That is the side partitioning + combover look.
#3 – Textured Slicked Back Undercut + White Hair + Beard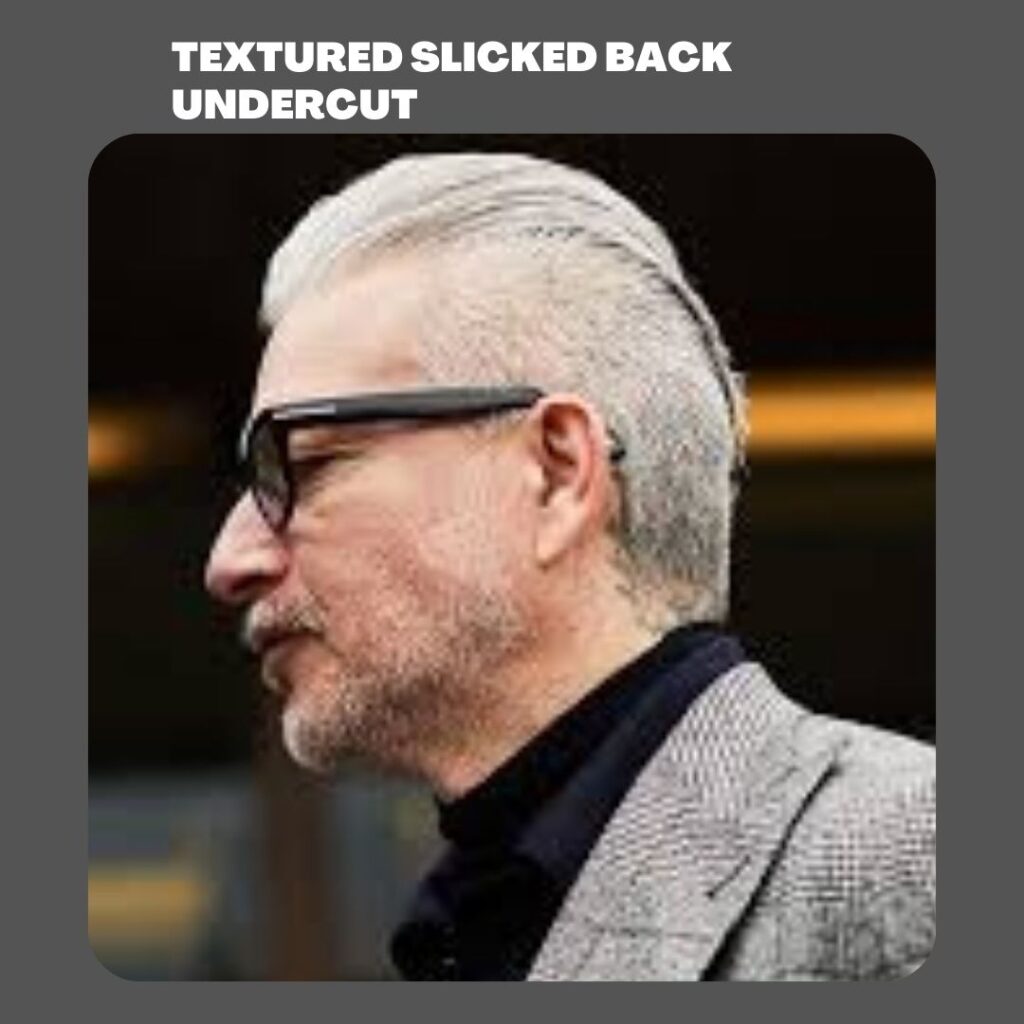 If you want to be part of the youthful trend, then the slicked back + undercut will do wonders for you. This is a low maintenance haircut. For those of you who don't know what an undercut is. An undercut is basically closely cut sides and back.
This means a barber runs an electric clipper on your sides and back. The slicked-back look will take the cake and make you look like a rockstar!
This hairstyle is particularly well suited for the older man. We think it's one of the best older mens haircuts of 2021.
#4 – Fade Hairstyles for Older Men
The fade look is one of the best suggestions for an older man. Why? It's super easy to maintain and it's the in-thing now!
A fade is basically, a gradient cut with a lot of hair on the top and fading hair all towards the neck and the back.
This is super easy to maintain, you don't have to keep going to the barbers and it is trending right now. For an older man? This is a fantastic look.
Related: Best Taper fade haircuts for black men
#5 – Short Crew Cut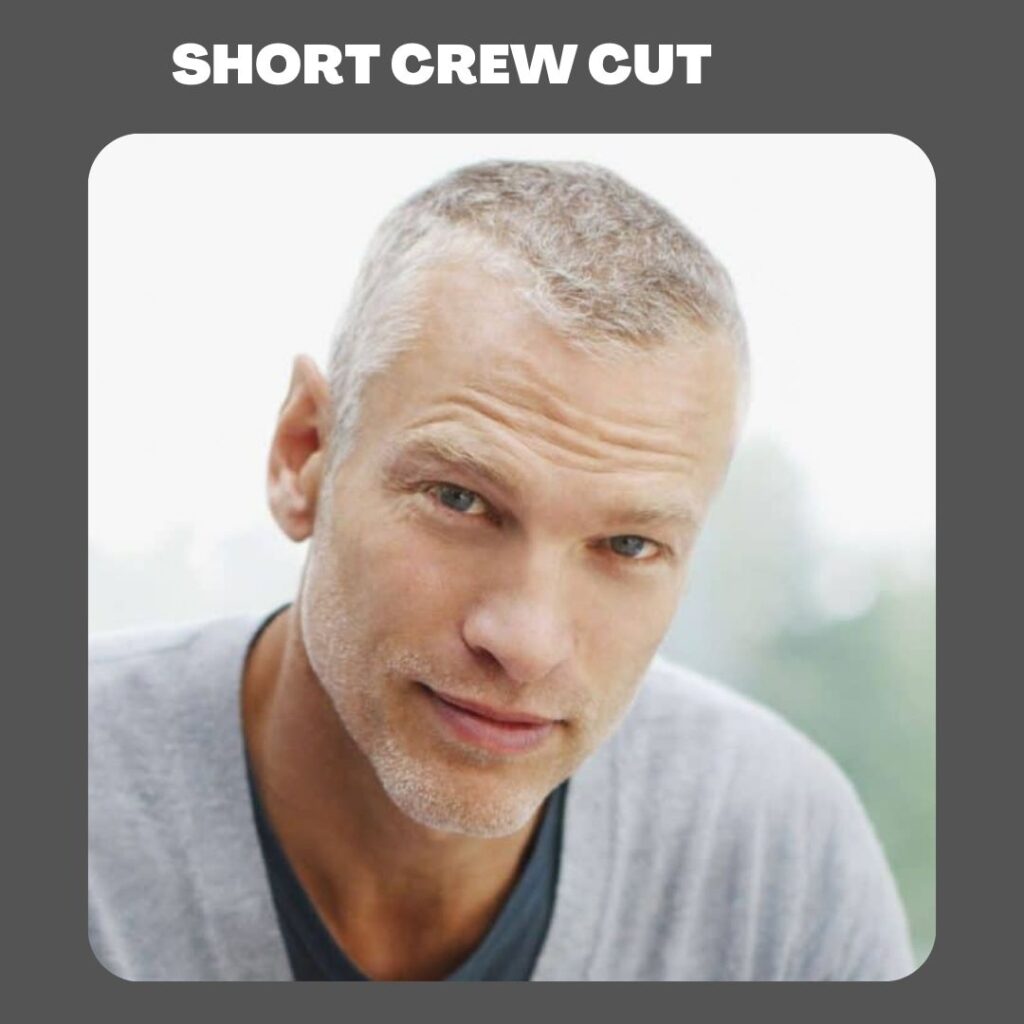 The old school short hair. This is a no-nonsense style and the best part about this cut is, there is no style. No matter how your hair looks, getting a shorter version of it is the best choice for older men.
This is low maintenance, no headaches, no constant visits to the barber, no extra washing and so on.
Related: Get the perfect crew cut with out guide to haircut numbers
#6 – Completely Bald
A lot of men in the mid-'30s and the late 30's start to bald. Their hairline starts receding and it starts to look bad. One of the best options, when you are going bald, is to go totally bald.
The clean shaven look. You run hair clippers through your entire hair and shave all the hair off till you get the shiny effect. Vin Diesel, Dwayne Johnson, pull this look off all the time and it's in trend.
#7 – Short Messy Hair on Top + Scissor Cut Sides
If you are an older man and want to look younger and if you have a head full of hair, then you need to go for the messy short hair look.
You leave a quiff on the top of your hair and shorten everywhere else and do not comb your hair. This messy look will look stylish, without actually looking super messy.
#8 – Classic Side Part + Stubble Beard
The side part short is a classic older man's hairstyle. The most famous person with a side part short is George Clooney.
This hairstyle is characterized by short hair that is partitioned to the right or the left, based on your choice. This will never go out of trend, no matter how old you are.
#9 – Bald Fade + Crew Cut + Long Beard
The crew cut or the buzz cut is the last in the list, but it's definitely not the least. This hairstyle is low maintenance and it requires the least amount of time.
You don't need to spend a lot of time taking care of your hair. This style also makes you look leaner and meaner!
#10 – Long Hair + Brushed Back Top + Beard
There are long hairstyles for older men. Growing growing long hair as an older man can be difficult, but this isn't very difficult.
As men grow older and reach retirement age, they aren't dependent on anybody and they can do whatever they want.
A good hairstyle for an older man is long hair that is worn as a band. It's stylish, beautiful and will turn heads no matter how old you are.
#11 – Textured Medium Length Hair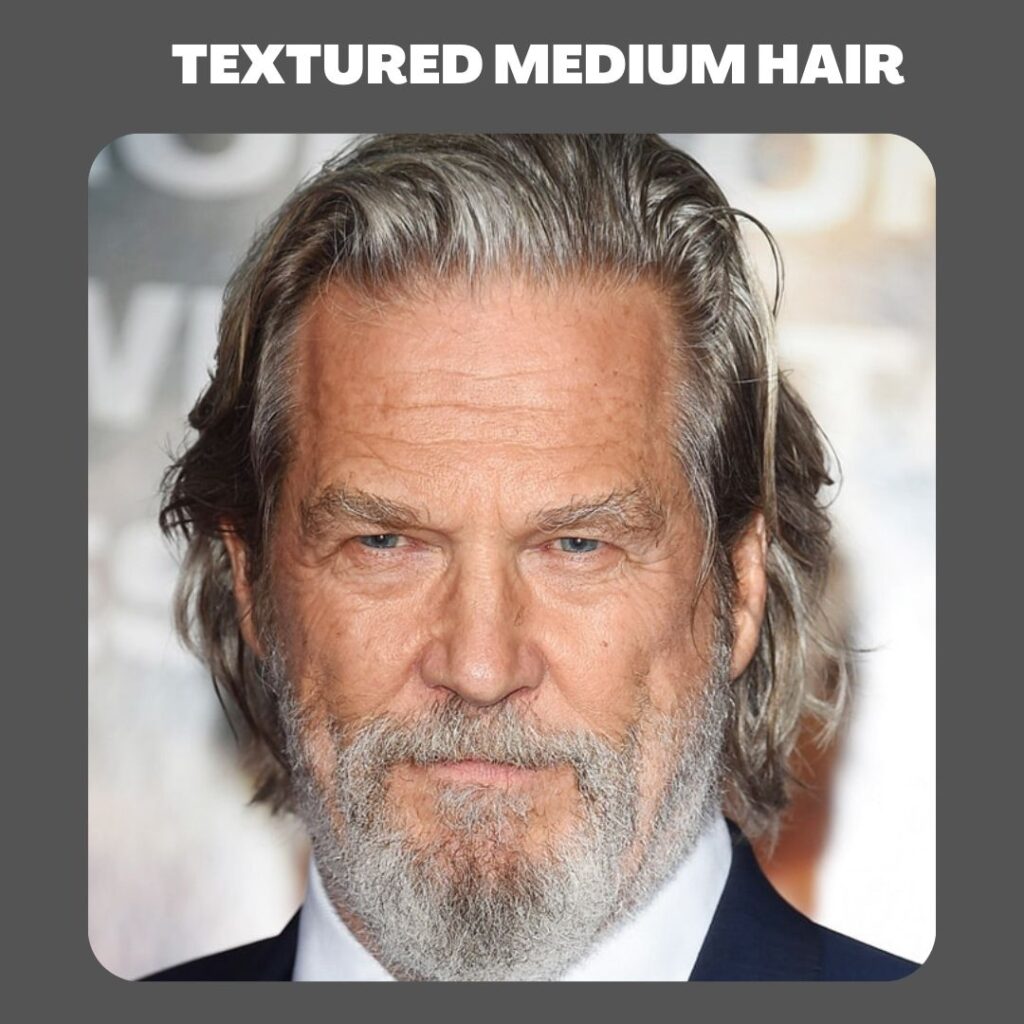 A lot of older and middle-aged men look a lot better when they have medium length hair. The textured style is to let your hair droop over to its natural flow.
You can cut a few errant hairs here and there, but if you left your natural hair take its shape, then it's a pretty good style.
#12 – High Fade Pompadour Hairstyles for Older Men
The high fade pompadour is a classic hairstyle for an older man. In fact, this is the hairstyle sported by the big wigs of Wall Street. This hairstyle is characterized by a short hair, but not too short.
This type of pompadour is also called the Ivy League or Barber's Cut. This is because the sides are cut short and the top portion has a short quiff.
This is one of the most professional hairstyles that one can sport. The ivy league will always be a classic for an older man.
It is also that short of hairstyle that requires no maintenance whatsoever and it's a pretty quick cut at the barber's.
#13 – Short Salt and Pepper Hair on Top + Tapered Sides
This isn't a style that is particularly to do with the style but the colour of your hair. A lot of older man have grey hair peppered with black hair. A lot of men choose to dye their hair completely black.
Instead, the peppered hairstyle has a bit of black and white. It's similar to what George Clooney sports. This is a look that will make you look young and matured at the same time.
This is one of the most popular looks out there! So don't dye your hair and let the natural colour shine through!
#14 – Natural Wavy Long Hair for Older Men
The classic wave is one of those hairstyles for older men that is just perfect. Most people know that older men look better with a head full of hair.
So instead of keeping it short, you can let your wavy hair grow and then slick it back. This is a natural hairstyle that requires minimal maintenance. It's one of the best hairstyles for older men.
#15 – The Long Beard + Short Hair
If you've heard of David Letterman, then you will know his new look. A lot of older men start balding and there is a lack of hair on top. This can be countered with a long beard.
A long beard basically counters the lack of hair on top. So it doesn't matter if you have balding hair. The long beard is not difficult to maintain.
It has to be dried and oiled every once in a while. This is one of the popular older man hairstyle looks in 2021.
#16 – The Receding Hairline Shortcut
If you are struggling with a receding hairline, then here's the best hairstyle to make it look good. Celebrities like Jude Law and Jason Statham have been pulling off this look for years.
When you hairline is receding and the other parts on top of your head has hair growth it starts looking odd. The way to counter this mismatch is to cut the hair on your back short.
Like a crew cut but not throughout. This is a super stylish look which requires no hair transplant and doesn't require you to go bald as well.
#17 – Long Comb Over + Shorter Sides + Full Beard
Just with the look of it, it can be considered one of the most sophisticated looks for older men in 2021. There are so many ways this can be worn by adjusting the lengths of the hair and the beard.
The whole intention of the look is to convey class and glamour at the same time. If you're someone who has a good fashion sense, then this one will do the other half of the job for you.
#18 – Thin Brushed Up Hair + Short Tapered Sides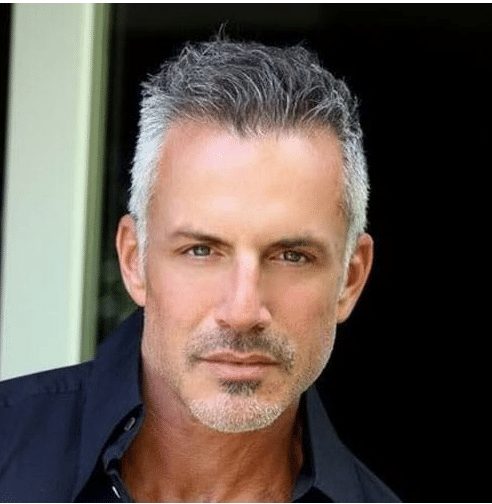 Thinning hair for older men is not news! It just happens and the best way to camouflage it is to pull off a stylish hairstyle.
When the hair is brushed behind it looks full and does not expose the thin hair. Not mention how good looks with a little bit of a salt and pepper look for men.
#19 – Pompadour Fade with Beard Older Men's Hairstyles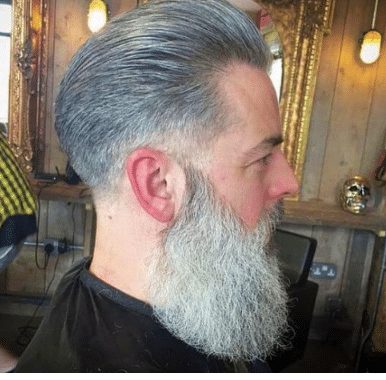 This hairstyle is the definition of class and trim. Make sure to consider your facial features before you go ahead get this haircut. If you are among those lucky ones who can pull this off, there will be no going back.
#20 – Thick Quiff + Undercut + Full Beard Haircuts For Older Men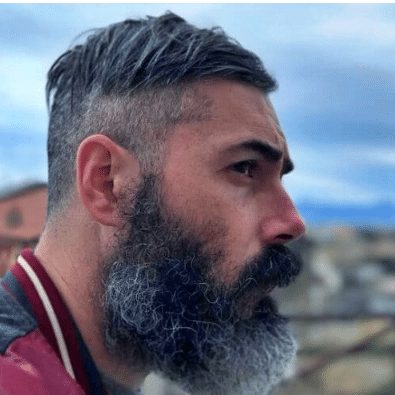 The undercut is easy to maintain while also giving you a super cool look. It is one of those short hairstyles for older men that is easy to maintain
If you're looking for a hairstyle to take the burden of maintaining your hair all day long, then this should work well for you.
#21 – Natural Messy Short Hair + Tapered Sides + Beard haircut for older men
This is the effortless look we all yearn for. The one that has a constant look of glamour to it. All the maintenance this look needs is brushing of the hair to keep it looking trim.
Making sure this looks clean and yet a tinge of messiness is the goal of this haircut because growing long hair as an older man can be hard
#22 – Short Spiky Hair + Tapered Sides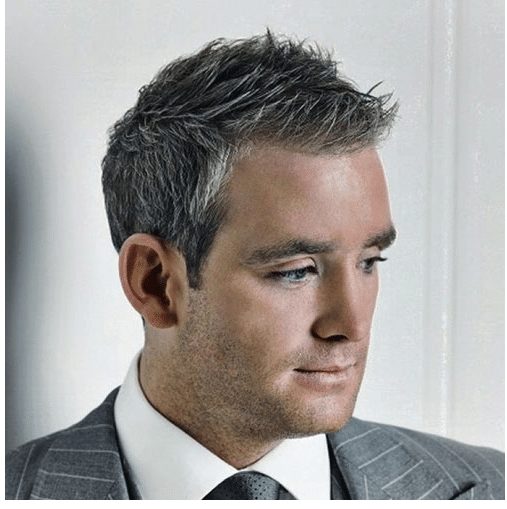 This is an official look which looks super formal and neat. If you want to pull off this look you need to maintain it well by trimming and comb it regularly to maintain the form. The spikes add a dash of the cool factor which makes it appropriate for any day.
Older men deserve to experiment with the various types of haircuts and discover which ones are the best for them. Here are some aspects you can consider before you pick the right hairstyle.
Spiky hair has a youthful yet sophisticated vibe to it. So it makes for good 40 year old mens hairstyles in 2021.
#23 – Messy Brushed Up Hair + Short Tapered Sides + Stubble
A tapered spiked hair has a long way in making your graying hair look lush. You can look way younger and smarter in this hairstyle.
If you're looking for mens hairstyles over 60 years old, then this is a good pick as it makes you look much younger.
#24 – Side Swept Short Hair + Goatee
A stubble beard or goatee is light and subtle making your hair look more wavy and thick. You can adjust the length of the beard according to how you style your hair.
We love how this look is with a salt and pepper hair and beard combo.
#25 – Textured Crop + Side Swept Front + Thick Beard
If you have thick hair, this hairstyle is perfect to look classy and functional. The long hair does not look shaggy but gives the wearer a sense of style and sophistication.
This is also one of the top older mens hairstyles for thinning hair.
#26 – Ponytail for older men
Who says ponytail is just for the millenials?
Older can rock a ponytail without a doubt. The sexiest and trendiest of all the hairstyles is when a man who has hair that is of salt and pepper and can flaunt their long hair.
#27 – Head band ponytail for older men
Not only can older men rock a headband and make the best use of it when it comes to appearing stylish but it also tends to long hair troubles by keeping it away from the eyes.
#28 – Free braided hairstyle for older men
Braids can be a great way of looking young especially if your hair is longer than the regular length.
Make sure the braids are not too tight lest it be a cause of inconvenience to you. These are also a good hairstyle for older African American men.
FAQs – Best Hairstyles For Older Men
How to choose a good hairstyle for older men? 

As you get older you start to neglect the previous obsessions with style and that's not right! 
Hairstyles get very specific once you are older and you can pull off any loom with ease. Here are some factors that you need to consider. 
Face structure is an important aspect of choosing a haircut that will suit you. As you get older you have changes that apply to your face as well. So you'll have to reconsider your hairstyle choice. 
Profession plays a big role in choosing a hairstyle as well. Depending on the mode of your profession you can choose an appropriate hairstyle. 
Hair Texture: Another thing to keep in mind while choosing hairstyles for older men is to think of your hair textures. If you're balding or have a thinning hair problem, certain styles can add volume and make your locks look fuller.



What hairstyles suit a 50-year-old man?

Some hairstyles for older men that look great on a 50 year old include:
Crew Cut
Buzz Cut
Caesar Cut
Hitop Fade
Bowl Cut
Mullet
Ducktail
Ivy League
High And Tight
Flattop
Quiff
Comb Over
Pompadour
Mohawk Hairstyle
Bangs



Does long hair make a man look older?

The length of your hair can alter the way you look dramatically. Yes, short hair does give one a more boyish look.
But that doesn't mean long hair will make you look older, especially if you style and groom it well.
We suggest going for a slick back ponytail if you're sporting long hair. A shaggy, bohemian look with hair open and dishevelled can make you look older than you are.
Just because you've got some grey in your hair doesn't mean you stop being stylish!
With these easy, sexy, and fashionable hairstyles you can look oh so dapper while also being graceful for your age.
Read Also:
Stylish high and tight hairstyles
Hairstyles for guys with big foreheads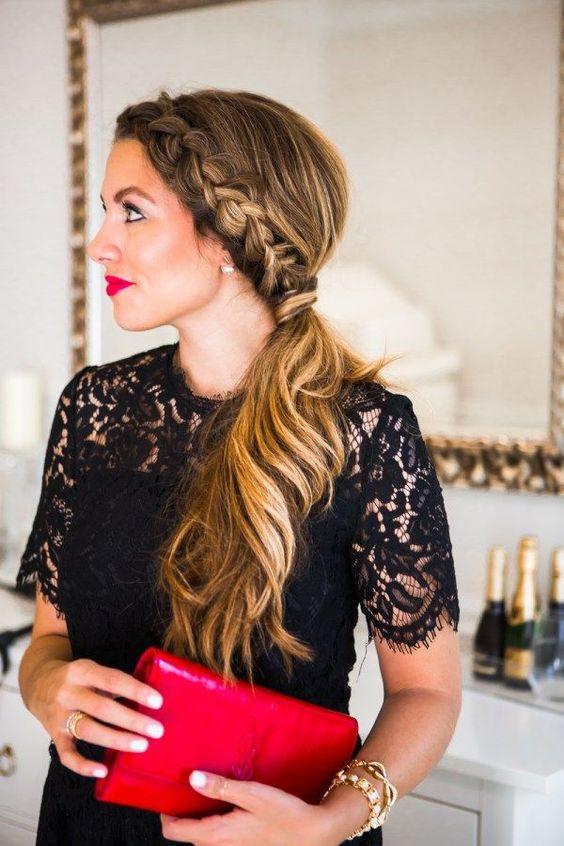 From hair care to soaring hair trends, we cover it all. We make sure you nurture your hair and stay on board with hairstyles and new hair trends. So hop on and make every day count with some of our creative and sassy hair trends.