I know it seems irrelevant to worry about skin type while finding a suitable beard style. But it means a whole lot if you have sensitive skin.
A 2006 study determined that 42 percent of men reported some form of post-shave-related irritation to the skin.
If you have experienced something similar, you may want to start paying attention and trying out the best beard style for sensitive skin
I would suggest considering a facial hairstyle that requires less shaving in an effort to reduce skin irritation.
If you are one to break out a lot you may want to look into finding a beard style for sensitive skin that helps in reducing grooming time and sweat and dirt.
Related: Top Beard Styles For Men
Related: Best Moustache Styles 2021
Related: Best Goatee Trimmers
Now, if you are someone who cannot grow a long beard, no worries. You can continue to stick with a shorter beard style.
But you will need to invest in an electric trimmer for sensitive skin. This can help minimize the skin irritation; razor burns and bumps faced due to shaving or trimming.
What to keep in mind before choosing a beard style for sensitive skin?
Sensitive skins as the name suggests reacts sensitively to shaving. Appearance of razor burns and blemishes that cause major irritation can be frequent and uncomfortable.
The act of shaving can further damage this type of skin and the recovery is longer than normal skin.
Keeping all this in mind we know that the biggest enemy here is the shaving itself. But that should not mean you have to live ungroomed.
You should use a sharp razor if at all you need to do a close shave. Using something like a safety razor is advised.
These will remain sharp much longer than disposable ones. The intention is to go over an area only once and to have to do it by pressing lightly.
This will minimize skin damage and prevent any post shave irritation.
Make sure to avoid after shave products that include alcohol or any type of parabens.
It is best to choose a short to medium beard length that you will only need to trim now and then. Avoiding shaving is the best way to go.
Top Beard Style For Sensitive Skin 2021
Here is a list of beard style for sensitive skin that you might find handy. These styles do not require that much trimming or shaving, helping you reduce irritation on sensitive skin.
Full Beard Style For Sensitive Skin
A full beard is essentially a family of beard styles but primarily the intent is to grow out the beard to its full potential.
This type of look is recognized by the fullness of the look meaning the beard is not overtly groomed or shaved off.
You will not require any contouring as is in most other beard styles. This look has almost no shaving needed.
How to:
You will only need to allow your beard to grow out. This look requires resolve and patience. No extra maintenance will be needed except for neatening up the edges. Let your natural hairline thrive.
Scruffy Beard Style For Sensitive Skin
Similar to a 5 o'clock shadow but longer, a scruffy beard style is a low maintenance, laid back look. If you wish to add a bit of grit to your look, this is the way to go.
If you have trouble growing a full beard or seem to have a patchy growth pattern this look can help disguise the issue.
Even if you feel like your beard comes in too thick, the scruffy beard look is something anyone can pull off. This look works well for sensitive skin as not a lot of fussing is required.
How to:
You want your beard to grow in a bit. Wait for two to four weeks.
At this point if you find that your scruff is making its way down to your Adam's apple, you need to trim your neckline a little.
This will otherwise start to look like a neckbeard. Keep trimming the beard to keep it groomed well.
I would recommend using beard conditioner to keep the scruff at bay and avoid any itchiness that you might experience.
Corporate Beard Style For Sensitive Skin
The corporate beard is a look that is about two to three inches in length and is fairly close cropped.
If you find that your beard is disconnected in length or patchy in places, it may be difficult for you to pull this off. The corporate beard look requires a dense growth that can be cropped to the desired length.
Since you will need to keep the beard trimmed along the edges, there is little to no shaving required. As the name suggests this look is well suited for work spaces.
Being such, you will want to keep the look well-groomed and tidy for its full sharp potential.
How to:
It is common for beards to be disconnected or difficult to grow at the same speed.
You will need to be patient to grow out your beard as thick as possible.invest in a good trimmer to shape the beard style.
Trim the neckline and cheek line well keeping everything tidy and in place. You will also need to keep the stragglers at bay with some conditioning.
Hollywoodian Beard Style For Sensitive Skin
The Hollywoodian intends to draw attention off the cheeks and onto the chin and jaw.
The cheek lines are much lower causing you to divert the attention towards the jaw line. You can thank Christian Bale and Leonardo DiCaprio for making this look popular.
Some versions of this look don't connect to the sideburns.
Although it is all about personal preference, I recommend you let it connect for a more defined and smarter look.
You can have the beard trimmed at the ends every now and then, the only area to tackle is keeping the cheeks bare.
Now shaving with a straight razor along the edge will minimize the amount of shaving irritation you may encounter.
How to:
If you have trouble filling in your cheeks this looks works well, trim your beard by the chin and jaw while leaving the cheek fairly bare.
You want to keep the beard cropped along the neck and sides as well. As mentioned before, try to keep the beard connected with the sideburn if possible.
Verdi Beard Style For Sensitive Skin
The Verdi style of beard is inspired by Giuseppe Verdi, an operatic composer. The Verdi is a short style beard that features a styled moustache.
This moustache is usually disconnected from the full beard. The look has a rounded beard and short sides.
This is a very Italian look that sports a large twisted moustache.
How to:
You want to keep the beard no longer than four inches.
The look is pretty neat with a rounded finish. This can be achieved by combing the beard into place.
This look is difficult to achieve without regular grooming and trimming. Moreover, the moustache has to be treated entirely on its own.
You will need to style the moustache if you wish to have the distinct Verdi look with the twist at the end.
Power beard with trimmed Moustache
Beards like snowflakes are all unique and can be appreciated for the same.
To get this style, you want to grow out your beard in its natural glory only to trim enough to give it that powerful strong look.
For this look you may leave the beard long or short depending on your preference.
You want a full beard that is dense and sharp looking. What makes this look unique is the trimmed moustache in combination to the stand out beard.
If you hate having food caught in your moustache this look will serve you well.
How to:
Grow out your beard as well as possible so you can trim the edges to shape the beard well.
This beard will have to be groomed frequently to hold the shape and keep the hair in place. In contrast to the grown-out beard you want to keep the connected moustache well-trimmed.
Unlike other looks this moustache will be so that the hair does not cover the upper lip. You will want to trim this stache along the natural curve of the mouth.
Van Dyke Beard Style For Sensitive Skin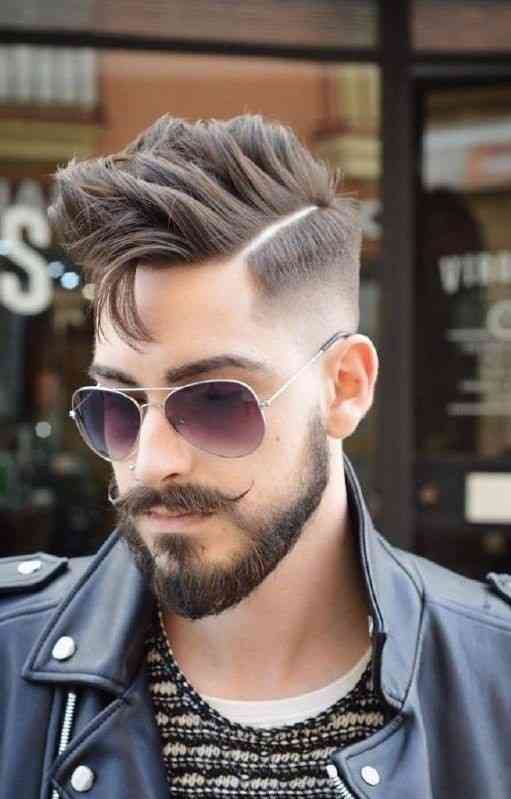 One of the most elegant looks that can be carried today, the Van Dyke is a popular request. Anyone who values elegance and sharp appearances would be attracted to this beard style.
The Van Dyke style is inspired by the paintings of the portraitist Anton van Dyck who painted this beard style on all his portraits.
Most of the beard hair is concentrated towards the jawline and chin.
How to:
You will need to trim your beard by combing down and snipping off any stragglers. Leave the moustache long enough to keep it pointed and neat.
You will need to trim under your lower lip like in a goatee, leaving only a small connection between your beard and lower lip in the middle.
Leave the bottom of your moustache and the beard connected from the corners of your mouth for a fuller look.
Beard Stash
The beard stache is a short beard look that has a much fuller and prominent moustache. You essentially have a stubble with a grown-out moustache.
This look has gained popularity in recent years. The look is mature yet laid back.
You will want to keep grooming and maintaining this look so as to not appear slackish.
How to:
If you want to grow out a strong moustache, walrus style or chevron in combination to this you want a heavy stubble.
Something like four to five millimeter in length covering the rest of the face. This look doesn't require a lot of effort or patience.
A simple stubble and a thick moustache for the hottest trending beard at the moment. We can thank the influencers and models for making this look so popular this year.
If you are still looking for the look to suit your best. We have you covered. Listed below are a few more options for beard styles that will compliment your sensitive skin.
Balbo Beard Style For Sensitive Skin
The beard styles mentioned here require little to no shaving.
This is to avoid any irritation that your skin can possibly react to. Having sensitive skin should not stop you from looking and feeling your best.
The trendiest of beard styles can work well with your skin type if you look hard enough and with our list you don't need to look any further.
These beard styles for sensitive skin may have inspired you to take a bigger leap into the world of beard grooming and styling. Stay safe and keep styling!
Also Read:
Professional Hairstyles For Men
Hairstyles for Men with Long Hair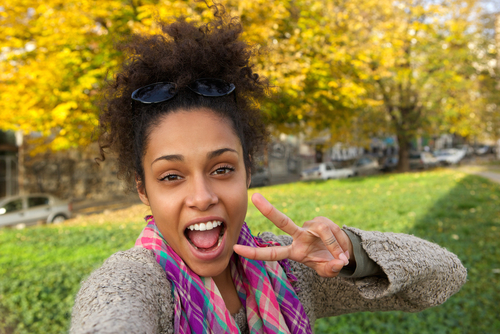 Helen is committed to bringing you the latest popular hairstyles, hair care tips, and hair-related products. You can check more of her work on besthairlooks to find fashion inspiration, product reviews, tutorials and more!