One of the features that differentiate a man from a boy is facial hair. Over the years, facial hair has taken different shapes, sizes and forms.
Recent trends include the hipster beard, goatees, and French beards. So what are the other beard styles for men?
Related: Best Beard Oil For Men
Let's find out!
Best Beard Styles For Men 2021
The stubble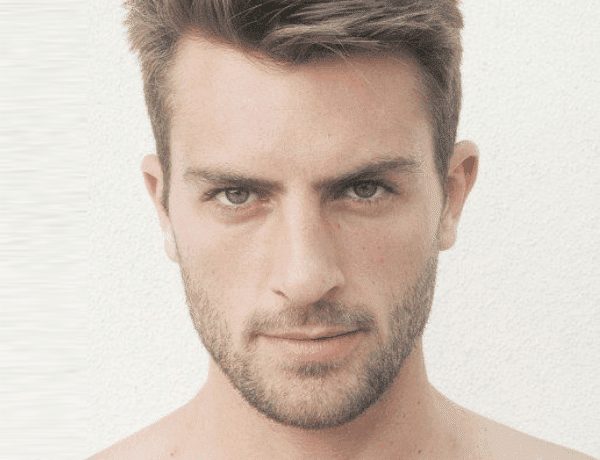 If there's a stubble you're in trouble is a popular saying. One of the most popular beard styles for men is the Stubble. Every young teenager has wanted to have one.
But to have a stubble you need to shave or have shaved in your life before. A stubble is thin, rough hair that is slowly sprouting. If you have never shaved before, then your hair will grow long and soft.

A stubble is always rough and hard. To sport a good stubble beard before your important day or date or event, make sure to clean shave and then let your hair grow for at least 5 days. This will give you the perfect stubble beard.
It's also a very cool beard style for oval face shape. It emphasises your strong jawline and prominent chin and also brings out the sharpness of cheek lines.

A stubble also requires no maintenance, but it might poke people when you try to kiss them, so be careful!
The goatee
A lot of people would say the goatee is an old style and is for older men. Older or younger, the goatee is one of the most popular styles of beard or facial hair for men.
For those who are unaware of what a goatee is, here is a brief explanation. Lately, it's made popular through actors such as Johnny Depp.

A goatee is slight facial hair around the mouth. This is a pretty clean cut and for those people who don't want to have a clean shave, but want some facial hair on their face, then the goatee is a perfect choice. There are numerous type of goatee's.
The long beard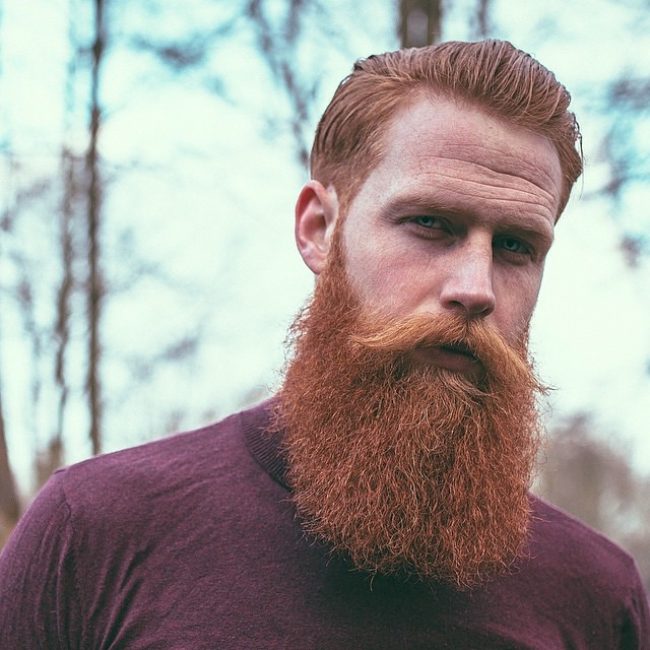 Beards are in these days and because of the hipster culture gaining prominence, long beards have become the in-thing.
A long beard is a beard that comes well below the chin and almost comes to the level of the throat. Now, this isn't easy to maintain and requires a lot of care and grooming.
To maintain a long beard, you need to wash it regularly, oil it regularly and comb it regularly. You can actors like Jamie Dornan sporting it recently.

A slight issue with the long beard is whether it's suited for formal settings and occasion and some work environments might shun this sort of style.

To grow a long beard, you need two ingredients – time and grooming. Hair grows like creepers and doesn't grow straight. It is up to you to groom it and make sure to
The thick beard
The thick beard is when a beard isn't grown long but is grown thick. For most men, when they let their beards grow, it grows thick and the height of the beard increases.
Now, this looks even better if it is groomed. Grooming a thick beard isn't that hard. You need to comb your moustaches separately and your beard separately and make sure to oil your beard regularly.
Every once in a while you need to trim out the extra hair that sticks out.

I can grow a pretty thick beard and I've had problems with the hair that grows on my throat. This hair cannot be tamed easily and grows weirdly.
The best way to handle this is to take scissors and trim the stray hair and grooming the hair with oil regularly.

The thick beard makes a man, a manly man and it's one of the best beard styles going around that makes a man look great!
The line goatee
The line goatee is when you have a thin line running from the bottom of your lower lip down to your chin. This is a look that Limp Bizkit pulled off in the '90s and this is a super popular beard style that is simple and looks pretty stylish.

The line goatee paired with a small beard looks pretty stylish. This is one of the more professional beard styles.
The moustache
You've seen this style and it's one of the most popular facial styles in the '70s and '80s. Actors like Tom Selleck have had the moustache their entire careers.
Even recently, from the TV show, This is Us, Milo Ventimiglia's character sports a moustache that looks super stylish and smart.

A moustache in the past is what made a man. Now it's a great style choice. There are many different stache styles you can go for. The handlebar, or the plain old moustache or the rolled up moustache.

But be warned, this is not a style that suits all faces and the truth of the matter is, it will make you look slightly older than what your actual age is.
The handlebar moustache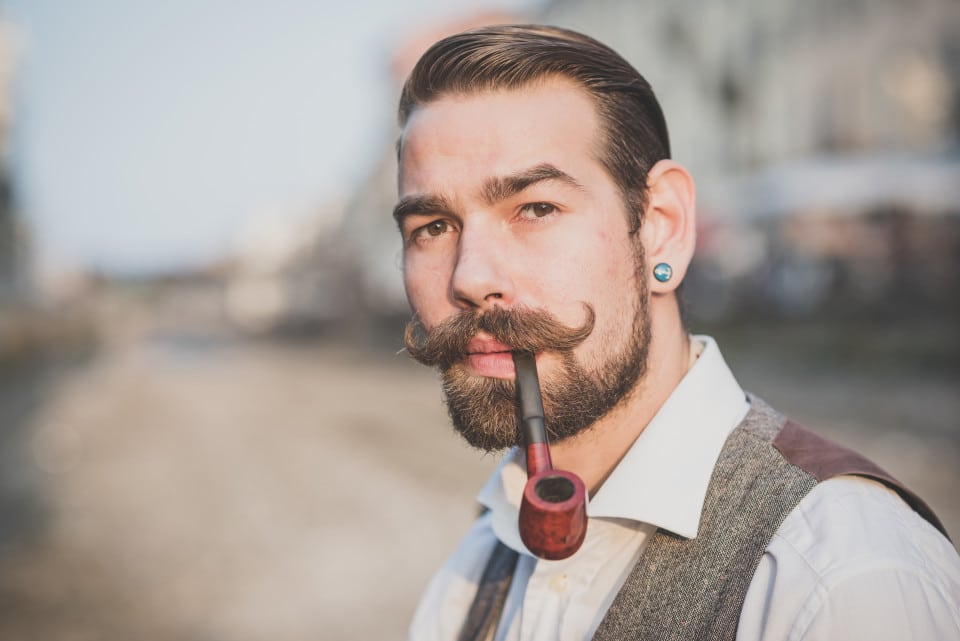 The handlebar moustache is one of the most iconic looks of all time. This style screams all man. Personally, I could never pull off the handlebar moustache.
Why is it named the handlebar? That's super simple because the style of the moustache looks like a handlebar.

This particular facial style requires quite some time to form. You'll need to first grow a moustache, then you'll have to shave the rest of your beard and you need to keep oiling and grooming the tips of your moustache.
You need to curl it every day with your fingers. After some time, the tip of your moustache will grow upwards.

This is a facial hairstyle for a man's man!
Petite Goatee
The petite goatee is a lazy man's goatee. The petite goatee is a bit of hair in your chin area. The sides and hair above your upper lip are all removed. The petite goatee is pretty easy to maintain and is a popular facial style.
The Gunslinger
The gunslinger moustache is one of the most iconic facial hairstyles ever. It's a mix of moustache and a beard and may look super complicated, but it's a pretty simple style. The Gunslinger beard style is as follows.

Your moustache is connected to your beard with a thin straight line and your thin beard goes all the way to the back.

If you are looking for a badass look, the gunslinger is a brilliant style.
The Raised Moustache and Beard
The Raised Moustache and Beard look is pretty easy to grow and maintain. This look is characterized by a big and thick moustache along with a beard.
To have this look, you will need to grow your moustache and not cut it, while at the same time having a beard. The raised moustache + beard look is an excellent style.
Short boxed beard
One of the most popular beards of the current generation is the short boxed beard. The short boxed beard has a few notable points that make it different.
In the short box style, the beard is trimmed from the cheek down and only the jawline is covered with hair.

Also, the hair below the lower lip to the left and right are shaved off to add a new perspective. This is a super stylish beard style and it's the trending style now.
Scruffy beard
Corporate beard

Short rounded beard
Short boxed beard
Classic Beard Styles For Men
Full Beard
Bushy Beard
Viking Beard
Black Men Beard
Long Hair With Beard
Van Dyke Beard Styles For Men
Fade Haircut with Beard
What are the different types of beards called?
Here are a few of the popular beard styles. They are:

Goatee beard style
Stubble beard style
Line Goatee
Petite Goatee
Handlebar Moustache
Gunslinger Moustache
Raised Moustache and Beard
Short Boxed Beard
Anchor beard
Patchy beard
Neat Beard
Circle beard
Chin strap
Soul patch
How do I choose the best beard style?

Choosing a beard style depends on two factors, the shape of your face and the thickness of your hair.

Are beards still in style in 2021?
Beards are huge in 2021! Considering you have beard dedicated product companies that make lotions and oils for beards, you can clearly tell, beards are in. A well-groomed beard or any type of facial hairstyle is very popular this year.

Should I shave my beard for summer?

Summer months are super hot and it always makes sense to shave off the beard. Why? It can get itchy, sticky, you can get rashes and overall feel super hot.
It's like wearing a blanket on your face. My suggestion during the summers is to go for a short cut on top and keep your beard to the minimum.

How can I grow my beard thicker?

You'll have to first shave quite a lot, as shaving more often makes your hair grow faster. Another way is to eat nutritious food that is rich in vitamins and energy.
To get thick hair, you also need good genes. If your folks had thin hair, very likely you'll have thin hair as well.
Read also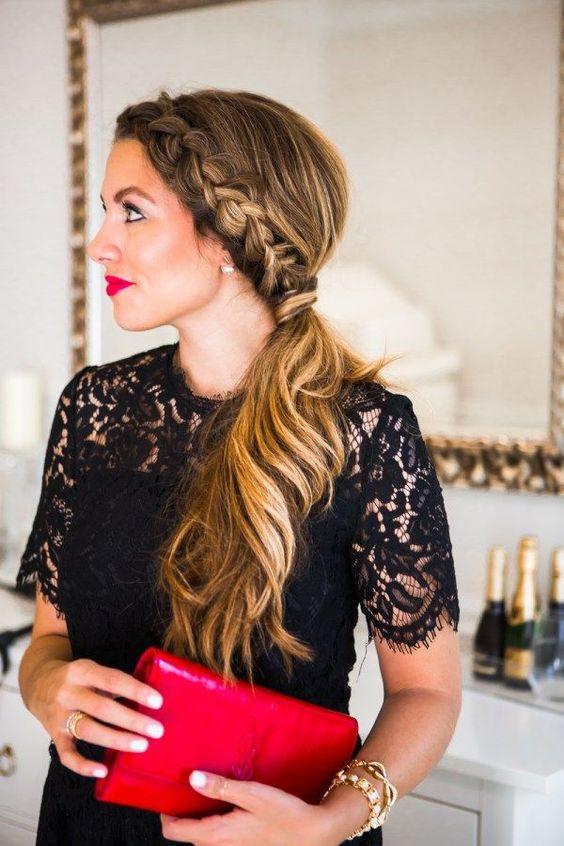 From hair care to soaring hair trends, we cover it all. We make sure you nurture your hair and stay on board with hairstyles and new hair trends. So hop on and make every day count with some of our creative and sassy hair trends.