"How to get a long beard?" The simplest way is to use a best beard growth oils!
We bet you anything you'll find this query on the search history of countless men. But really, what can a man do about it? Just wait it out? Try to fix his diet? Buy a beard growth oil?
Probably all of them. Especially that part about using the best beard growth oils. These oils are not just some magic trick.
Related: Best Beard Shaping Tools
Related: Best Beard Styles For Men
They keep your facial hair moisturized, eliminate skin problems and even boost the growth phase of facial hair. Look at it this way, if you need food to grow, so do your beards.
As there are so many choices available today, we have compiled a list of the best natural oil for beard growth. Take your pick from the list and get a bushy, full beard in no time. 
| | | |
| --- | --- | --- |
| Beard Growth Oils | Best For | Chief Ingredients |
| Blind Barber Beard & Face Replenishment Oil | Dry skin | Argan, Pumpkin Seed, Avocado & Jojoba Oil |
| Mountaineer Brand Beard Oil | Sensitive Skin | Grapeseed oil, Castor oil, Cedarwoord oil, Fir needle oil, Eucalyptus oil |
| Beard Farmer – Growther XT Beard Oil | Combination Skin | Aloe Vera, Olive Oil, Avocado Oil, Sage, Grapefruit, Peppermint |
| Beard Flux XL | Patchy Beards | Argan, Amla, Jojoba Oils, Caffeine |
| Ranger Grooming Co By Leven Rose Beard Oil | Flaky, Itchy beards | 100% pure, cold-pressed, unrefined Golden Jojoba and Moroccan Argan Oil |
| Beardoholic Beard Oil | Beard dandruff | Almond oil, Argan oil, Castor oil, Grape seed oil, Wheat germ Oil |
| The Patriot Badass Beard Oil | Oily Skin | Texas Cedarwood, Tea Tree, Rosemary, and Patchouli |
Top Beard Growth Oils
Check out the top beard growth oils to get long, Viking style facial hair!
#1 Blind Barber Beard Replenishment Oil For Beard Growth
If you want an oil that nourishes your beard while helping it grow, try the Blind Barber beard replenishment oil.
It contains ingredients like jojoba, avocado, pumpkin seed and grapeseed oils that are rich in omega-3 fatty acids, antioxidants and vitamins.
A concoction that makes it one of the best natural oils for beard growth.
And since it does not contain any artificial dyes, parabens or colourants, it is completely safe for use on even clean-shaven skin.
If your beard is patchy or if you're still a beard novice, this might be the right product for you. What we like most about this product is that it is infused with natural tonka beans essence.
So even though it doesn't contain any artificial fragrances, it leaves behind a natural, vanilla scent after use
Related: Here are some of the top hairstyles with beards that will make you look so handsome!
.
#2 Mountaineer Beard Oil
Having facial hair comes with many related concerns like dandruff, flakiness and itching. This product by Mountaineer is among beard oils to combat these concerns.
The beard oil is handmade and contains ingredients like almond oil, eucalyptus leaf oil, cedarwood oil, castor oil, fir needle oil, and more. 
Together, they nourish your beard, moisturise the skin, and leave it fragranced with a subtle, pine and sandalwood scent. If you have oily skin, then this is a great product to use as the formula is lightweight and non-greasy.
A word of caution. The packaging doesn't come with a dropper, so be very careful while pouring the oil on your palms.
#3 Beard Farmer Growther XT Beard Oil
If you're impatient to get a full bushy beard in a short time, try this beard oil from Beard Farmer. It claims to boost growth in no time.
The formulation includes a blend of essential oils including cedarwood, rosemary, grapefruit, peppermint and lavender.
It also contains aloe vera and olive oil extracts that nourish dry, flaky skin and reduce bristling of facial hair. 
The beard oil is 100% natural, and all its components come from vegetarian sources. It is mild enough to be used every day or on sensitive skin.
So no worries there. Try the Growther XT formula if you want to rid your facial hair of patches or if you have trouble getting a thicker, denser beard. It is a bit on the expensive side costing about $34. 
#4 Beard Flux XL
Take your beard grooming to the next level with this Beard Flux XL facial hair oil. What works in favour of this beard growth oil is the wonder ingredient – caffeine!
It stimulates the growth of facial hair follicles, and with regular use brings a healthy amount of volume to your beard. There's also jojoba and almond oils to keep your whiskers moisturised.
We are impressed by how gentle it is on sensitive skin. It is free of parabens, fragrances, GMOs or fillers of any kind. Nothing in here that can irritate the skin under your facial hair.
#5 Leven Rose, Ranger Grooming Co. Beard Oil
The Leven Rose oil from Ranger Grooming Co. is among the best natural oils for beard growth. Not only does it stimulate facial hair growth, but it also tackles problems like itchiness, split ends and dandruff in the beard.
There's nothing here that your skin or beard might take offence to – no parabens, GMOs, fillers, silicones or fragrances. In fact, it contains only two ingredients – jojoba oil and Moroccan argan oil. 
Regular use of this beard oil keeps the beard thicker, fuller and easy to groom. It also reduces irritation and dark spots on the skin under your facial hair.
We like how it comes in a UV light-sensitive amber bottle. So the Leven Rose oil has an extended shelf life as well.  
#6 Hair Thickness Maximizer Beard Growth Oil
This product is a blend of the most nourishing organic oils you can find. Argan oil, jojoba oil, sweet almond oil, pumpkin seed oil – you name it, and it's got it. That's why this Hair Thickness Maximizer beard growth oil works like a charm.
With regular use, it stimulates hair follicles, causing facial hair to grow faster. The beard oil also moisturises your beard, leaving it soft and manageable.
#7 Beardoholic Pine Beard Oil
Although it is slightly on the more expensive side, the Beardoholic Pine beard oil works wonders for your facial hair. Its formulation is a blend of several nourishing natural oils including jojoba, almond, wheat germ and castor oils.
It softens dry, coarse beard hairs, reduces itching and dandruff, and protects the skin underneath. This antioxidant-rich oil also protects the skin from ageing and its related signs like discolouration and wrinkles.
And if you want your beard to smell as good as it looks, the oil also leaves behind a refreshing pine fragrance. 
#8 Honest Amish Classic Beard Oil
Dry, coarse beard ruining the perfect kiss? Try this moisturising beard oil from Honest Amish. It contains a blend of natural carrier oils which include moringa, argan, apricot kernel, avocado and sweet almond oils.
Despite this oil-rich formulation, the beard oil is very lightweight and gets instantly absorbed on application. It softens the skin underneath all that facial hair, conditions your beard and leaves you looking well-groomed.
#9 The Patriot Badass Beard Oil
One of the common problems of having facial hair is that a full beard becomes dry, bristling and unmanageable sometimes.
The Patriot Badass beard oil is here to fix that problem. It contains 100 percent organic and natural tea tree, rosemary, cedarwood and patchouli oils.
Not only do they nourish itchy, dry and irritated skin, but they also help tame flyaways and make your beard feel softer. And of course, they boost facial hair growth too.
We loved the variety in fragrances offered by this brand of beard growth oil. Apart from the Patriot, you can choose a mix of other formulations that include coffee, orange, sandalwood, Earl Grey tea and more. 
#10 Prophet and Tools Beard Oil Premium
This premium beard growth oil by Prophet and Tools works like a wonder drug, reducing common problems that come along with facial hair like redness, itchiness, dandruff, bristling and more.
It contains all-natural ingredients like jojoba oil, aloe vera, vitamin E and chamomile. The best thing about this beard oil is that it is not greasy and moisturizes without making the skin feel oily. 
The nourishing formulation boosts hair growth, reduces patchiness of the beard, and makes facial hair grow out thicker and faster. Anyone can use this product as it is vegan.
What is the beard growth oil for men?
After reviewing all these products on parameters like effectiveness, price, scent, skin care, etc., we've found the Blind Barber Beard & Face Replenishment Oil to be the best beard growth oil.
The Blind Barber Beard Oil is a mixture of nourishing ingredients like argan oil, jojoba oil, castor oil, and more. It softens your beard, moisturizes skin and promotes facial hair growth. There is also a light, natural fragrance of tonka beans that smells very rich and masculine.
What natural oils should I use for beard growth?
Coconut oil
Argan oil
Jojoba oil
Cedarwood oil
Sweet almond oil
Sunflower oil
Olive oil
Tea tree oil
Eucalyptus oil
Peppermint oil
Growing a beard is a fascination and in certain ways a mark of masculinity for some men.
But having a Viking-like, long and thick beard will require some dedication on your part. Proper grooming is vital to having a healthy and stylish man-mane.
Beard growth oils are just the starting point. Investing in a good comb, brush, cleanser and beard wax are also essential. Remember with a great beard comes great responsibility…or something like that. 
Also read
Best shampoo for dry and itchy scalp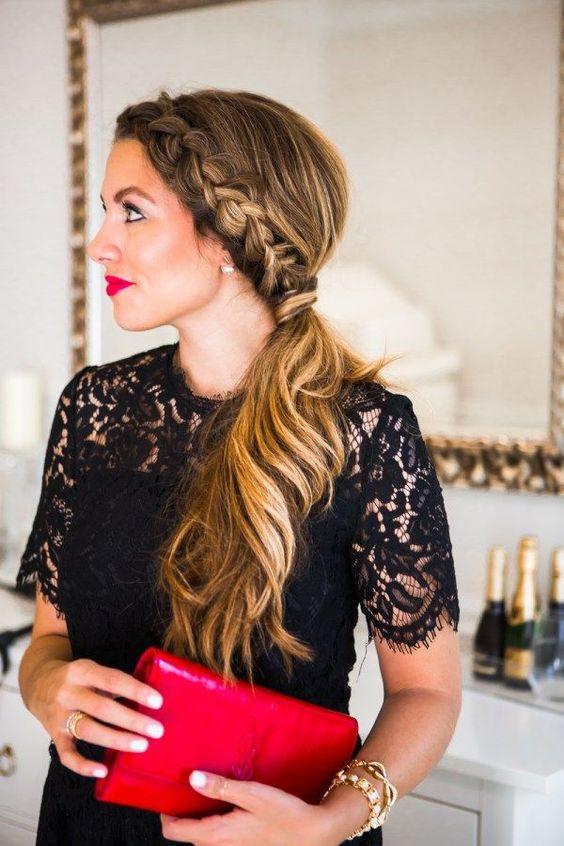 From hair care to soaring hair trends, we cover it all. We make sure you nurture your hair and stay on board with hairstyles and new hair trends. So hop on and make every day count with some of our creative and sassy hair trends.