About Best Hair Looks
Best Hair Looks was launched with a simple motive – to help its users understand their hair better. There is no one way to take care of your precious locks. Nor is there one product that will suit everyone. Or a hairstyle that looks flattering on all people.
So Best Hair Looks is here to give you a detailed insight about what works for your hair and what doesn't. With the information on this site, you can understand how to make your hair look good and keep it healthy and nourished.
And all these tips and advices come from our team of trusted stylists and hair care experts!
Whether it's men or women, blondes or brunettes, fine-haired lovelies or African American women, Best Hair Looks is a website that encourages you to accept your natural self and own it!
Depending on your hair type, you can find hair care tips, product reviews, buying guides, hairstyle ideas, and all the latest celebrity hair looks, here in one place.
Explore Best hair Looks to find hair style tips, hair care secrets, and best hair care products recommended by our team of experts!
————————————————————————————————————–
Quick Links
————————————————————————————————————–
Our Editorial Team
Helen Sroski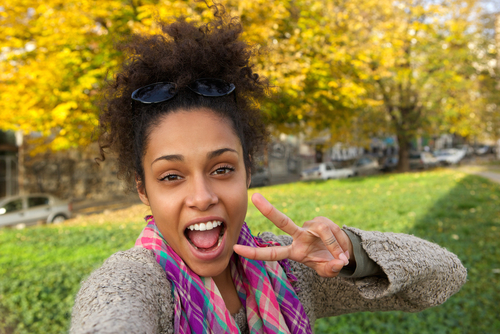 Chief Editor
Best Hair Looks
Helen Sroski is a professional hairstylist from Hackensack, New Jersey with a degree in Trichology.
It all started with a penchant for giving makeovers to friends and younger cousins, but Helen soon developed a love for hair styling and hair care.
After graduating from the National Trichology Training Institute in Clayton County, Georgia, Helen started her own salon, working for over a decade giving hair and scalp related services to thousands of clients.
Always one to share her passion with others and equipped with a fine understanding of how hair works, Helen decided to combine her passion for writing with her professional experience in hair care and thus Best Hair Looks was born!
She has worked closely over the years with several medical practitioners, cosmetologists, and even celebrity hair stylists, so there's a wealth of information Helen brings to Best Hair Looks.
If you're looking for reviews on the best shampoos, conditioners, serums, and other hair care products for men and women, you can find them here. It's a complete shopping guide, with our hair care experts rating the products in terms of price, ingredients, effectiveness, and other key decision making parameters.
You can also find the best hair looks, quite literally, and see what suits your face structure, body type, hair color, and more. So you can find hairstyles, hair cuts, hair grooming tips, and more.
Helen's vast expertise and connections also give you an idea about the top hair salons you can find for a fantastic hair experience.
—————————————————————————————-
Felicia Tan
Editor
Best Hair Looks
Meet Felicia, a highly experienced hairdresser with over 5 years of experience in New York. Lacy has a passion for creating unique and stunning hairstyles that perfectly complement her clients' features and personalities.
She has a natural talent for understanding her clients' needs and desires, and is dedicated to providing exceptional service and results. Maria's expertise extends beyond just haircuts, as she is also skilled in coloring, styling, and treating hair.
Shema Katherine
Shema is a licensed cosmetologist from Brooklyn, New York with a specialization in African American hair care.
Natural hair care can be quite mysterious to some. And Shema's all for bringing back the 'fro!
Shema has helped men and women with different types of hair types and successfully helped them overcome their hair and scalp problems by recommending the best hair care products to suit their needs.
Being in the hair styling industry for over 10 years, Shema successfully picked up braiding, fashion, hair care, hair extensions, and protective styles.
So when Helen needed an expert on African American hair textures, Shema was on board. She joined Helen in curating articles on a variety of subjects for Best Hair Looks soon and helped bring accuracy to the information.
She's made considerable contributions by providing information on hair salons, women's grooming tips, baby hair cuts and natural hair care for children, and the latest trends in Black hair fashion.
——————————————————————————————————-
Guest Reviewers
Skincare Team
Dr Nathan S. Murray
MD
Kylie Smith
Registered Nutritionist
Hair Care Team
Dr. Alexandra Kerry
MD, Dermatologist
Mira Vestey
Naturopathic Doctor