Being stylish and well dressed isn't only a thing for adults. Even young kids need to look smart and presentable. This early-stage grooming can help them as adults.
Now you would think there aren't too many hairstyles for boys, but you would be surprised.

We cover trendy boys haircuts that are good for school and are great for the outdoors.
Related: Black boys braided hairstyles
If you are doing this for your little boy, make sure to ask his permission before you get on with it. A lot of boys, even at a young age are super picky about their hairstyles.

So without further ado, here are the trendy hairstyles for boys.

Trendy Boys Haircuts 2021
#1 – Textured Crop for Boys

The Textured Crop is one of the stylish haircuts for boys. It's a very simple style that requires no effort to take care of.
A textured crop is basically, the hair on top that is cut a tad short and that is also cut criss-cross to give it a texture. This is a super simple hairstyle and suits boys of all ages from 6 to 13.
This is a kind of hairstyle that they can have comfortably for the rest of their lives as it looks great on grown men as well.
#2 – Short Tapered Sides With Messy Spikes
Boys love spikes. Just like they love shiny cars, they love the spikes hairstyle because it makes them look cool. But the spikes hairstyle for boys does not have to look crude or in bad taste.
If you look at the image above, there is short hair on the sides and then the top hair is left purposely long that can be used for spiking the hair a bit.
Generally, when people think of spikes, they think of greasy hair filled with gel. But modern-day gels give a dry look and can make the spikes look great and natural. Perfect for a young boy!

Related articles
Best hairstyles for teenage guys!
#3 – Side part style boys haircuts

A style with a difference for boys is to try a traditional hairstyle on children. For example, the side part is an old-school hairstyle that has been around the earliest of times.
For very young boy, the side part looks super stylish as it makes them look slightly older. If you want your boy to have a cute look, then the side part is a great hairstyle to go with.
#4 – Long fringe side part for boys
A long fringe side part is an awesome look for teenager. But it's also perfectly suited for boys. Boys especially when they get to age 8 or 9, they get conscious about their looks.
A great style for them is the long fringe with a bit of a side part. This makes them look uber cute and it's a natural style that doesn't look like it's overdone. If you want a style icon at home, then the long fringe with the side part is a great choice.
#5 – Short fade with side swept hair for boys
This particular hairstyle is uber stylish, looks good and very easy to style on a daily basis. One of the reasons the fade was invented was to reduce the number of times a person visited the barber.
Young boys have hair growing super quickly and this could be a menace as a parent.
So if you are looking for a stylish hairstyle that is minimum maintenance and reduces the barber visits, then the short fade with the side swept hairstyle is the perfect choice for you.
#6 – Combover + taper haircut for boys

The combover and taper style is very similar to the side part with a short fade. But a combover can happen front to back or side to side. It's also much neater than a side part. The tapering is the same.
#7 – French cut for boys
This is one of the oldest styles of cuts for young boys that was trendy in the 90's. It's a great hairstyle because it's super stylish, easy to maintain and short hair is always good for boys.
The french cut is characterized by a lot of hair on the top with the sides and back with almost no hair to a little bit of hair.
#8 – Long hair straight for boys

Who said long hair is only for rockstars? Long hair is a perfect hairstyle even for young boys. It looks super cute and will make your kid stand out.
Long hair for boys who are 8 or 9 will also look very good. This is a style that not a lot of parents approve of, so if you're a different kind of parent, then the long hair for your boy should be the go-to hairstyle.

#9 – Crop fade design haircut for boys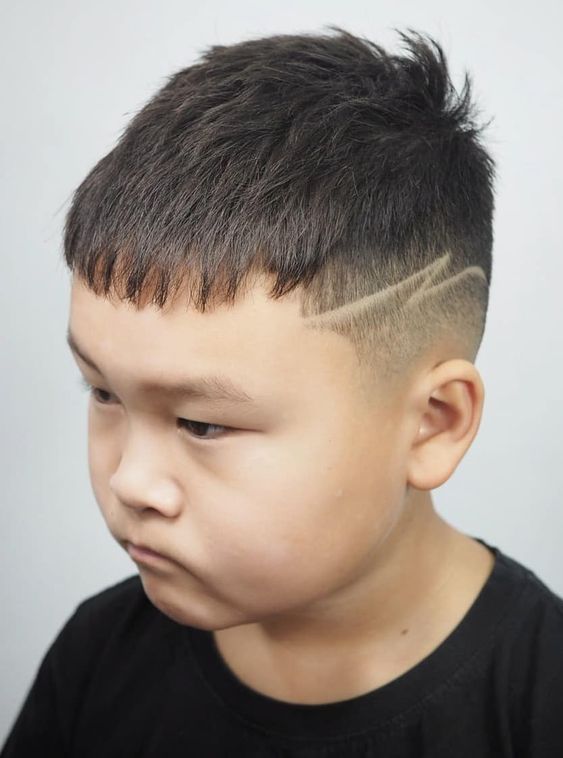 Boys like cool hairstyles and if you want a truly cool hairstyle for your child, then the crop fade and design is a good choice. The design is applied on the sides and can be anything.
It can be two small lines, it can be a star or it can be a swirl. This is a super stylish hairstyle for a young boy.
#10 – Spiky quiff for boys

A spiky quiff is basically the top portion of the hair that is a bit long and they are made to stand. This is far easier to maintain compared to a normal spike.
It's also easy to get ready with this hairstyle as there isn't much gel required. A spikey quiff is a simple and elegant hairstyle for a young boy.

#11 – Messy short spikes for boys
One of the best hairstyles that are super cute and stylish are the messy short spikes. Messy short spikes are characterized by bunching up a set of hair and gelling them together.
This takes a lot of work to do and your young boy must be patient. But this is a perfect hairstyle for a young boy for parties and other events.
#12 – Football player mohawk

Kids at a certain age, especially boys are inspired by the hairstyles of sportsmen. Football players like Cristiano Ronaldo and Messi have a big influence in the styles of young boys.
So whoever their favourite player is, that is a particular choice that would be very well liked.
#14 – Mop Top haircut for boys
The Mop Top haircut is one of the most popular styles for young boys. It's name the mop top because the top of the head looks like the end of the mop.
This is a super popular hairstyle that was sported by the Beatles when they were young and also Justin Beiber when he was young. This is a super cute haircut for young boys!

#15 – Long curls for boys
Have you ever seen a kid with curls? Curls are one of the most cutest hairstyles for young kids especially when they have it naturally.
If your kid has curls, don't cut them off, let them grow to a certain level and you can let it loose. This is an uber cute hairstyle that works well only for young boys.
#16– Curly Fringe with High Fade Haircut For Boys
We know how hard it is to maintain curls for boys, that is why we have curly fringes!
The high fade highlights your curls while making it not hard to comb or wash the middle part of the hair.
Tip
This goes well for boys with a narrow face rather than round faces, since it highlights the jawlines.

#17–Slick back with Mid Fade and Design
The slick back is complemented with a unique design at the back of the head which makes it unique. This looks great on boys who have mid-length hair rather than short or long hair. It elevates the cool factor in the boys who are going to school.
Tip
Go easy on the back design and make sure not to make it too decorative.

#18–Textured Quiff Haircut For Boys
This fashionable haircut is best suited for middle-aged boys who are in high school. Although it requires some styling before you leave home, it is sure to stay up all day with the right product.
School going boys are more prone to opt for this haircut.
Tip
Make sure to double-check the safety of the product before you try it out.

#19–Angled brush back haircut for boys
This is a crossover between slick back and comb over which gives a sophisticated and trim look. Looks especially good on boys with a chubby face. It offers a trim and neat look.
Best suited for school going boys who have an appearance code to keep up with.
#20- Skin Fade with French Crop
The buzz cut is a cross between trimmed hair and a design cut that can easily look great on boys with short hair.
It cleans up the hairline with a shape-up and a design which goes well with the haircut.

Tip
Make sure you have the right length for this haircut.
#21–High top fade with a lineup haircut for boys
The high top fade haircut is a retro haircut which is awesome for black boys with super thick hair.
It allows the middle part to stand up whereas the rest is shaved off, looking neat and stylish at the same time.
Tip
Going to a skilled barber for this is a necessity since it is tricky to achieve this look.

#22–Mohawk with shaved sides haircut for boys
The mohawk is by far the most popular haircut for years now. It oozes out style and makes any day look creative and fun.

#23–Quiff with low fade haircut for boys
This is a fun hairstyle with a lot of angles that you can go for. The quiff and the fade combine in this fun haircut for boys making it super creative.
This haircut is best suited for middle-aged boys since it takes a little maintenance.

Related: Best hair clippers for fades
#24- Mohawk With Fade
The mohawk is a creative haircut on its own but with the undercut fade it is even more fun making it suitable for boys with short and medium hair. It has a layered look which gives a very trim yet stylish look.
Tip
The layers should not go further on top or be too much otherwise the top bit looks too fluffy.

Black boys are known for their ethnically lustrous hair with which hairstyles can be pulled off easily. There are a myriad of black boy hairstyles that if done right, can look gorgeous. Here are some of the trendy haircuts for black boys,

#25- Short afro twist haircut for black boys
#26 – High bald fade haircut for black boys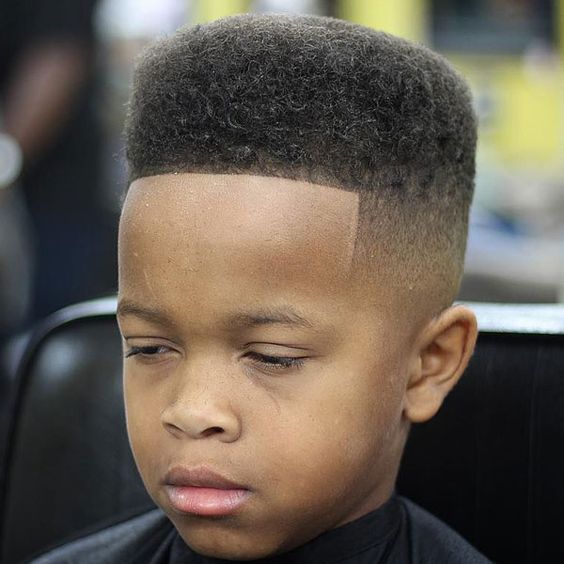 #27 – High skin fade haircut for black boys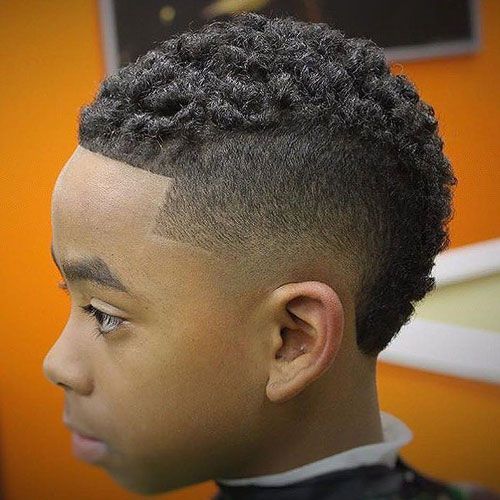 #28 – Taper fade haircut for black boys
#29 – Medium Fade and Angular Fringe on French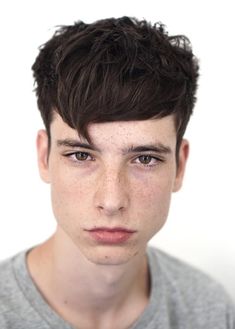 #30 – The Modern Presley
#31 – Medium Fade and Scissor Crop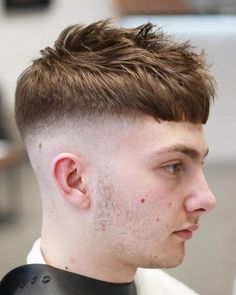 #32 – Low Fade Funk with Sharp Brush Up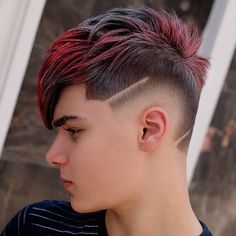 #33 – Curly Faux-Hawk Trendy haircut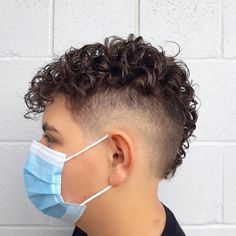 #34 – Spike-Textured French Crop
#35 – Taper Fade and Brush Back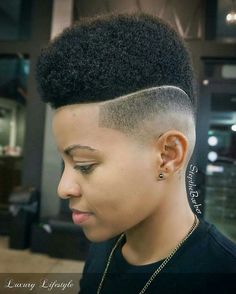 #36 – Regulation Inspired Medium Crop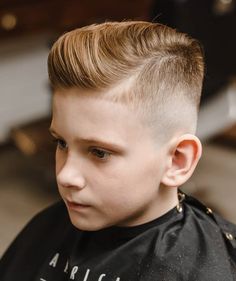 #37 – Fangs Textured Crop and High Fade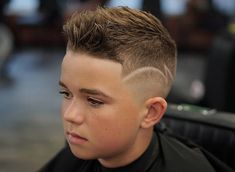 #38 – French Crop with Disconnected Eyebrow Design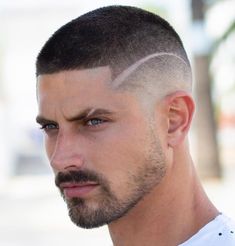 #39 – Little Rebel Highlights trendy haircuts
#40 – Textured Brush Up with Side Hard Line Design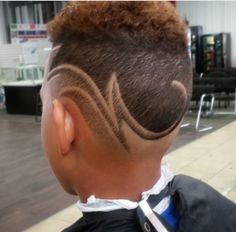 #41 – Textured French Crop with Medium Fringe
#43 – Tapered Undercut with Fade and Messy Top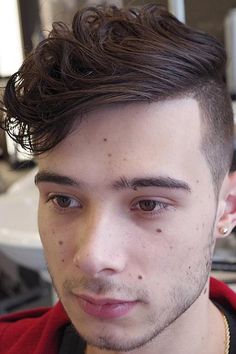 #44 – Blonde Faux Hawk trendy haircuts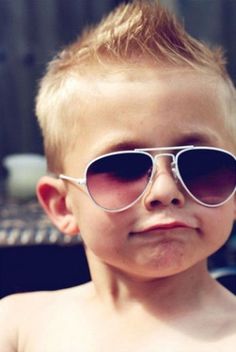 #45 – Mid Fade trendy haircuts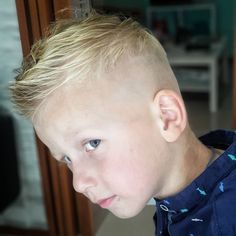 #46 – Casual Top with Stranded Forehead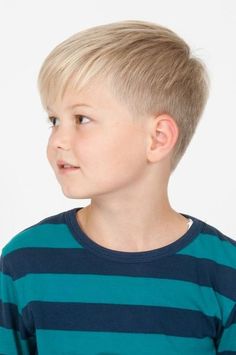 Here are some of the best hairstyles for men with big foreheads
#47 – Afro Skin Fade with Undercut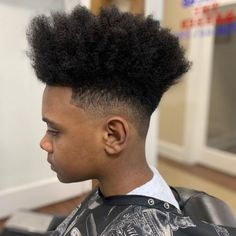 #48 – Blonde Layered Hairstyle with Tapered Neckline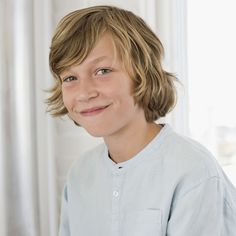 #49 – Classic Short French Crop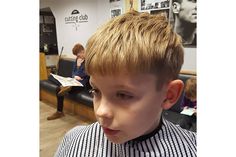 #50 – Low Bald Fade with Design and Brushed Up Hair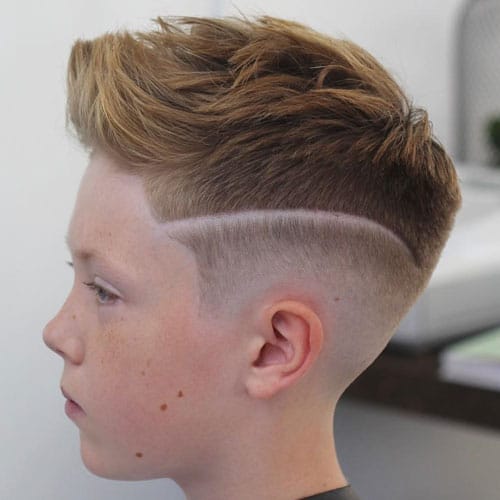 Haircut for boys is one of the most important steps into grooming and appearing trim. There are so many haircuts out there from which it can get confusing to choose from.
Here are some popular haircuts for boys which are best known considering general features.
#51 – Long Pompadour Fade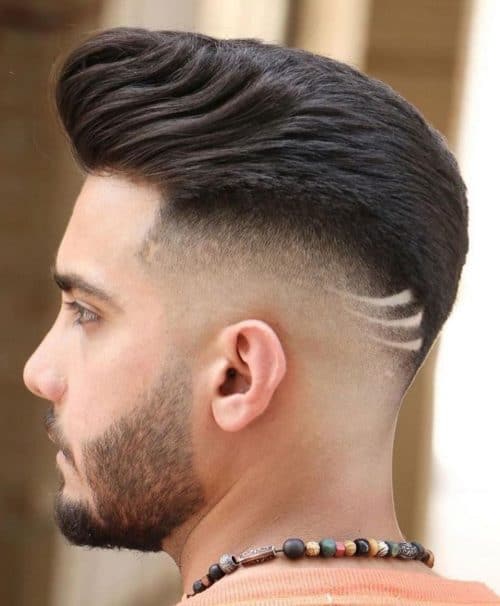 #52 – Long Parted Hair
#53 – Low Fade with Crop Top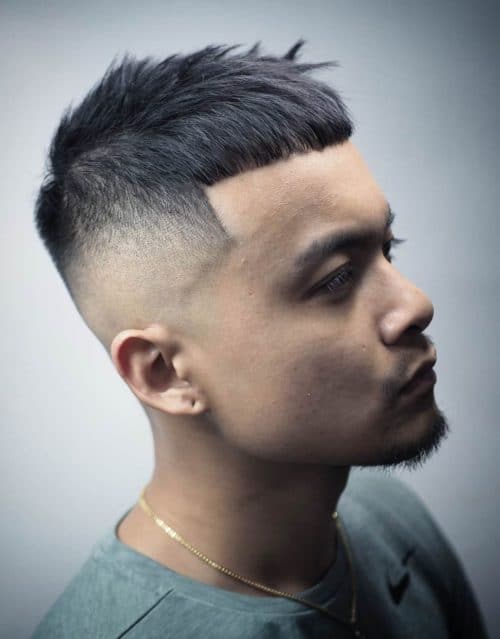 #54 – Thick Textured Fringe with Short Sides
#55 – Boys Short Haircuts
#56 – Boys Medium Haircuts
#57 – Boys Long Haircuts
What is the most popular hairstyle for boys?
Taper fade haircut for boys
Textured quiff haircut for boys
Ivy league haircut for boys
Slick back haircut for boys
Textured quiff boys haircuts
Pompadour haircuts
Messy short spikes
Mop Top
Pocky mullet
Combover with taper
Read also
Shampoos for men with oily hair
Top and genuine hair wig vendors on Alibaba
Cheap and genuine hair wig vendors online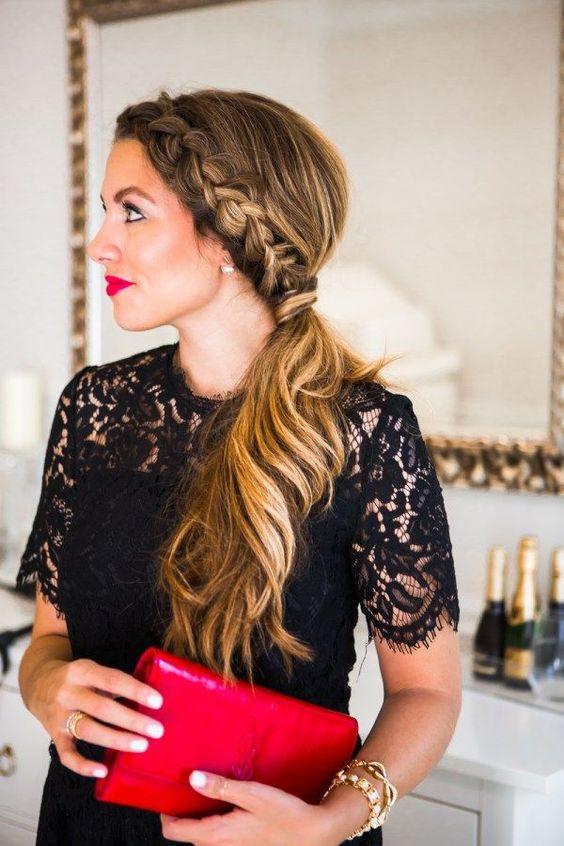 From hair care to soaring hair trends, we cover it all. We make sure you nurture your hair and stay on board with hairstyles and new hair trends. So hop on and make every day count with some of our creative and sassy hair trends.