If you ever wanted to know what's the most in-trend hairstyle for men in today's times, then you can't go beyond the fade haircuts!
There might be many names such as fade, taper, undercut and so on. Today we will give you a primer on one of the most stylish men's haircuts.
By the end of the article you will know what style suits you best and you will also know the difference between different fade styles. 
Related: Short Haircuts For Men
Related: Taper Fade Haircuts For Black Men
Related: Cool Mens Haircuts and Hairstyles
Without further ado, let's delve into Men's Fade Haircuts!
Men's Fade Haircuts 2021
#1 – Comb Over Fade
One of my favourite classics and I'm a little envious of people who can pull off this look because I honestly can't pull it off.
This is a perfect hairstyle in a corporate environment especially Wall Street or big law firms. If you like the looks of Harvey Specter or Don Draper, then you will love this look.
A comb over is basically when your hair is combed to the side and you have a sharp fade on either sides. This is a gung ho look that is super suave and stylish.
Perfect for the office, this is a super professional hairstyle.
#2 – The Obama Fade Haircut For Men
I call it the Obama fade because I've seen nobody pulling off this look better than Obama. The Obama fade is the perfect amount of hair on the sides and the top.
This is also called a buzz cut, but it doesn't look exactly like one. It is characterized by clipping hair on the sides, the back and the top.
This is a short hairstyle that not a lot of people can pull off, but it's an awesome haircut that will definitely make you look sharper and a cut above.
#3 – Undercut Fade
The undercut has been making a quiet comeback in the hairstyle trends of 2020.
It was a hairstyle that was sported way back in the '90s. An undercut is basically when you have long-ish hair and there is a drop fade on the sides that is hidden by the long hair.
The undercut fade is a super awesome style, but it's not something that everybody can pull off. So if you are daring and would love a different hairstyle, then you can consider the undercut fade!
#4 – Curly Hair Fade
There was a time when curly-haired men used to cover their curls or cut it short because it was getting out of hand.
Even worse was when everybody was trying to straighten their hair out. The curls are a trend that is back and the curly hair fade is the perfect hairstyle to go for. So how do you pair curls with a fade?

The best style would be is to keep your top-heavy with no curls and let your curls unfurl, while you keep the sides and the back super short with a drop fade. This is a super good looking hairstyle that you should try today!
#5 – Pompadour Fade

The pompadour is a classic. It has a certain style and looks to it. But will it pair well with a fade? The answer is a big yes!
The Pompadour fade is a super hairstyle where the top of your hair is combed back and raised, while the sides are kept short and neat either with a low fade or a drop fade
. An advantage of this haircut over a normal pompadour is the size of your hair. A normal pompadour might make you look big and your head looks big. With the pompadour fade, it gives you a much cleaner and better look!
#6 – Faux Hawk Fade
I'm not a big Faux Hawk fan. But a Fauxhawk with a fade is one of the most stylish looks of 2020 that you can try. So what is this style?
You have a normal faux hawk, which is when your hair on top is kept slightly short, while the top is slightly spiked out. Normally for a faux hawk cut, the sides are kept normal.
A lot of people have said, this is a "douche" look. But a Faux Hawk with a fade changes things. It is a super smart cut and works well with drop fade and a low fade.
#7 – The Beard Fade
This is probably one of the most unique hair and facial styles that I have personally seen. This involves some good trickery and you need to have good facial hair growth to pull this look off.

The beard fade is a style that plays on design. You can have normal hair on top and then have a low fade or a drop fade.
Where the beard meets the fade on your head, there is another fade at the beginning of the beard. This is a super unique hairstyle that looks seriously look good.
If you want something different and something awesome, then go for the beard fade! 
#8 – Undercut fade with hard part haircut
#9 – Low taper fade with fringe
#10 – Undercut with spikes haircut for men
#11 – Hard side part fade haircuts
#12 – Shaved sides with buzz cut haircut
#13 – Brushed up hair and high bald fade haircut
#14 – Low Razor fade haircuts
#15 – Textured spiked and undercut fade haircuts
#16 – High razor design fade haircut for men
#17 – Fringe with low bald fade haircut
#18 – Textured top with low fade haircut
#19 – Mid bald fade
#20 – Textured comb over fade
What's the difference between a taper and a fade?
A taper and a fade are essentially the same thing with a slight difference. A taper is when your hair's length gradually decreases as you go down towards your shoulders. Scissors play a major role with a taper. A fade is a more dramatic version of a taper. Clippers are used to remove copious amounts of hair on the sides and the back of the head.
Will a fade suit me?

A fade is a perfect hairstyle for any man. It makes you look more neat and clean compared to any other hairstyle. It's a perfect hairstyle for official purposes as well as for chilling. A fade never looks bad on anybody. But having said that, there are different fade styles and let's see what fade style suits you best!

Types of fade haircuts
Taper Fade

The taper fade is a mix of both worlds. It's the perfect cut to look super neat and clean without having too much of a style. So how do you get this cut?
The sides and back of your hair are cut short with scissors and gradually clippers are brought in. So there's much lesser hair on the ends near your neck.
This is a lovely hairstyle for a suit or official wear or even a day to day situation. If you don't want to go full fade, then consider the taper fade and you will be good to go.
If you aren't the type that experiments too much, then go with the taper fade. 
Low Fade

The low fade is when you want to get a bit more experimentative. It's characterized by having more tapered hair in the beginning of your sides and back of your head and then there is a dramatic fade.
This will look great for casual wear and this is a perfect hairstyle that goes super well with a lot of hairstyles. A lot of the in-trend hairstyles sport the low fade.
This isn't a reckless hairstyle and will suit you well if you have a sharp features. 

Drop Fade

The Drop Fade is the most dramatic style of fade hairstyles. It's called a drop fade because the barber uses clippers to completely shave off the hair you have on your sides and back.
This is much more of an edgy look that a lot of people can't pull off. If you are young or if you are in an environment where you can pull off this look, by all means, go for it.
It's super easy to maintain and it looks awesome! 

Scissor Fade

The Scissor Fade is for the super safe guys who don't want their hair touched by clippers. With the scissor fade, the barber removes your hair from the sides and the back with the help of scissors.
This is still a neat look, but there isn't any skin show and there is no skull show. It's a neat and clean look. Perfect for people who don't like clippers. 
Taper Vs fade
A taper and a fade are very different and distungushable haircut styles that are often misinterpreted and used for the same.
While a taper is subtle and does not expose the scalp too much, the fade requires the hair to be much shorter by allowing the scalp to seen at the nape of your neck.
Also Read :
Best hairstyles for teenage guys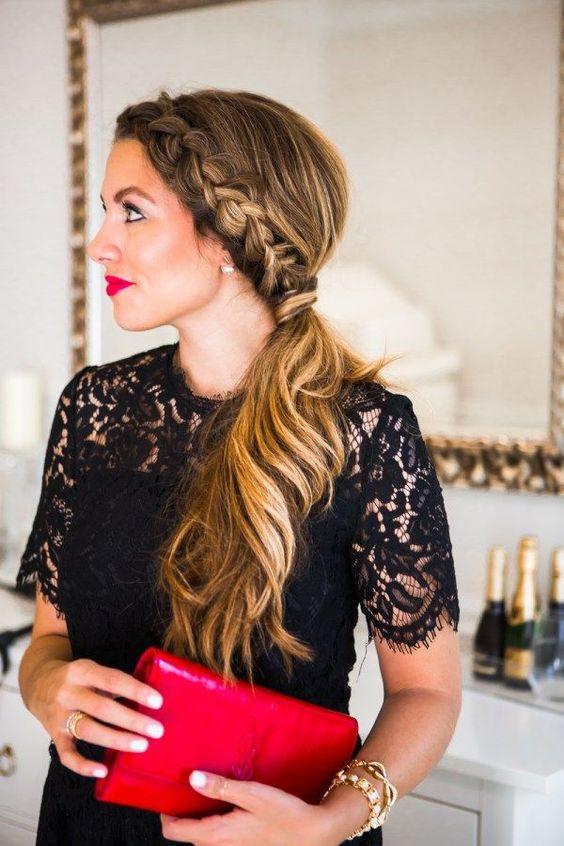 From hair care to soaring hair trends, we cover it all. We make sure you nurture your hair and stay on board with hairstyles and new hair trends. So hop on and make every day count with some of our creative and sassy hair trends.