How cool would it be, if there would be a gadget for curing baldness instantly? We could just put it on, press a few buttons, and tada, new hair!
Yes, yes, we know. This sounds like something out of a sci-fi movie. But will you be surprised if we say that similar gadgets exist?
Shocked? Well, they don't really cure your baldness instantly, but they do seem to help. The theory behind the hair growth laser caps and brushes is this.
Related: Best hair growth oil
Related: Best shampoo for hair growth
Related: Best hair growth products for men
The products emit a low-level red light into the scalp follicles. These light photons are supposed to be absorbed by the weakened and dying follicles, enervating them.
Result? The growth cycle starts once again, and new hair strands emerge.
For someone with alopecia or male pattern baldness, these products offer a ray of hope. Literally! If your hair growth treatments like serums, supplements, etc. have not offered results, maybe it's time to try something else.
But which ones to choose?
To help you navigate the laser hair products world, we've made a list of the best laser hair growth devices. Take a look.
Top Laser Hair Growth Devices 2021
iRestore Laser Hair Growth System
"You want me to put that thing on my head?" That was your first reaction, wasn't it? But listen, the iRestore Laser Hair Growth System might look a bit…. out of fashion, but this helmet-style product is certainly one of the best laser hair growth devices on this list.
The laser helmet is FDA-approved, which means it's perfectly safe. Easy to use, the iResotre System comes with an AC adapter to charge it.
Or you can use it comfortably while working in the kitchen or catching up on a movie by using a battery pack instead.
If you've got thinning hair or have recently begun to see bald patches, the iRestore laser can help. Or so say the many clinical studies and tests.
But if you're still wary, there is a six-month money-back guarantee too. A word of caution, the iRestore isn't very helpful if you've been bald for a long time, and works on more recent hair loss.
Pros
Perfectly Safe
Can move around with it easily.
Cons
Not for long period of baldness
HairMax LaserBand 82
Another FDA approved laser hair growth product is the HairMax LaserBand 82. We like it for two reasons: One, the interior of the band contains 82 laser diodes.
This means it can target a greater area on the scalp. Two, the band is movable, so you can focus the laser on certain spots where balding is more prominent.
The product has 7 FDA clearances and 14 licenses that allow it to be used as a medical device. It's also designed with teeth that separate the hair strands while you're using it.
We'll be honest. The LaserBand isn't super comfortable. But the good news is that you need to use it for only 30 seconds on one area of the scalp.
This means you'd be finished with the whole scalp in about two minutes. Not a bad bargain, as compared to some helmets that need to be used for more than half an hour each day.
Pros
Targets a greater area of the scalp
Cons
CapillusPro Mobile Laser Therapy Cap for Hair Regrowth
If you're worried about looking silly while wearing a futuristic-looking helmet on your head, then try the CapillusPro Mobile Laser Therapy Cap. As the name suggests, it comes in the form of a baseball cap with 82 light-emitting diodes designed into the interior.
And the CapillusPro doesn't need to be plugged-in while using either. Just recharge the cap the night before, and wear it when you're heading out in the morning. It's lightweight, soft, and, above all, discreet. We recommend you keep it on for at least six minutes a day for it to be effective.
Like most other products on this list, the CapillusPro Laser Therapy Cap is FDA-approved. What disappointed us was the price. The CapillusPro is among the most expensive laser devices out there. But, if you've got about $1000 to spare, then you can check this one out.
Pros
Can be worn for lesser amount of time.
Effective results.
Cons
Expensive.
iHelmet Laser Hair Growth Helmet
Like other laser helmets, the iHelmet is FDA approved and contains 82 light-emitting diodes. So what sets it apart from other products here? The answer lies in its high-precision sensor that offers customised hair loss therapy.
Custom wha-? Confused? Don't be. It's simple. All you need to do is download the iHelmet app and feed in data about the specific hair loss patterns or trouble areas on your scalp. The Bluetooth-compatible iHelmet then creates a customised therapy program to suit your needs. Fancy, isn't it?
It's also got soft, rubber tabs that ensure a proper fit, solving one issue that bothers many laser helmet devices. This device can be used by both men and women.
Pros
Has a proper fit.
Can be used by men and women
Cons
Bluetooth connection can be poor at times
HairMax Ultima 12 LaserComb
Laser hair growth devices are not limited to caps and helmets. There are plenty of laser hair combs in the market as well. One such product is the HairMax Ultima 12 LaserComb.
So what makes them different? For one thing, laser combs come with bristles that part the hair while emitting the light into your scalp. It provides better penetration of the photons into the follicles. Plus, you don't have to wear it on your head and can use it discreetly.
The HairMax Ultima 12 LaserComb boasts of having closely-placed laser diodes that emit a uniform light onto your scalp. For best results, you should use at least eight minutes a day, three times per week. The comb also comes with a two-year warranty.
Pros
Comes with a warranty.
Easy to handle.
Cons
Has to be used for long periods of time.
NutraStim Professional Hair Growth Laser Comb
Another popular laser comb device is the Nutrastim Professional Hair Growth Comb. What we like about hair combs such as this one is that you can direct the flow of light anywhere on the scalp. If you have a patchy balding pattern, then a cap and even a band might not cover it completely.
Plus, the movement of the bristles on the scalp helps in blood circulation. Like the HairMax comb, this product can be used for eight minutes, thrice a week for optimum results. The comb comes with twelve low-level laser diodes that help stimulate the follicles on the scalp.
If you're worried about investing in a laser product, the NutraStim Professional Hair Growth Laser Comb comes with a money-back guarantee. A heads up though, this NutraStim comb works best on those experiencing moderate hair loss.
Pros
Money back guarantee
Helps blood circulation as well.
Cons
Only for moderate hair loss
Theradome EVO LH40 Hair Growth Helmet
On first glance, the Theradome EVO LH40 looks like a simple bicycle helmet. But it conceals 80 medical-grade lasers underneath it that emit laser light at a wavelength of 680nm. Like the others on our list, the Theradome is FDA-approved.
What's unique about this one is the one-touch activation and voice-guided device. As it functions without a cord, you can use it while doing your thing around at home. We recommend using the Theradome for at least 20 minutes every day.
But be careful to check your hair loss pattern before getting this product. While it covers the top and back of the scalp, it doesn't do much for the sides.
Pros
One touch activation
FDA approved
Cons
Have to be careful on the sides.
Illumiflow Laser Cap
The one feature that earned the Illumiflow Laser Cap a place on our list is that unlike other caps and helmets, it contains 272 laser emitting diodes. So you get a powerful laser light therapy all around the scalp's surface area.
We suggest using the Illumiflow cap for at least 20 minutes. After that, the cap has an auto-off feature that shuts downs the lasers. There's no need to worry about the product's safety or effectiveness as it is FDA-approved and clinically-proven.
The one tiny hiccup with the Illumiflow (or rather, with all laser helmets and caps) is that it might not fit everybody.
Pros
Safe and effective.
Laser light therapy all around the scalp.
Cons
Might not be the right fit.
HairMax Laser Hair Growth Cap RegrowMD 272
The HairMax RegrowMD cap is also fitted with 272 laser emitting diodes, giving it a maximum hair laser density. But the thing that sets it apart is the Bio-Light Comfort design. This design of calibrated openings guide the laser straight into the hair follicles without any obstacle.
Not only is the HairMax RegrowMD FDA-approved, but it also has around 14 medical licenses. The product claims to increase the hair count by an average of 129 hair strands per square inch with thirty minutes of use, three days a week.
Pros
Cons
None.
iGrow Hair Rejuvenation System
The iGrow Hair Rejuvenation System looks… shall we say a bit different from other laser caps and helmets on this list. More sleek and futuristic. So, wearing it out while biking is definitely ruled out. But it does come with an aux connection and headphones attached to it. Which means you can enjoy laser light therapy while relaxing to beats of your favourite song.
We also liked that it offers dual voltage, so you can use it while travelling in different countries. The product claims to boost new hair growth by 35 percent in men and 37 percent in women, all in 16 weeks. But we recommend you give it a bit more time. If not, there's always a six-month money-back guarantee.
Pros
Guaranteed hair growth
Headphones can be plugged into it.
Cons
Might take some time to reflect.
Laser hair growth devices are a sceptic's nightmare. Is it safe? Will it work? Am I just throwing my money away on a hopeless quest and destined to be bald forever? There are probably a million questions running around in your head about these products. So we thought we should answer a few:
Can I use my laser helmet with other hair growth products?
Sure, you can. The best way to use a laser cap or helmet is like this. First shampoo and conditioner your hair using suitable products.
Next, dry the hair completely. Some laser products can be used on wet hair, so make sure to read the instruction manual before you start. All you need to now is place the cap on your head and switch it on.
The cap can be used along with other hair growth products like Minoxidil solution, vitamin and saw palmetto supplements and keratin-based serums, sprays and leave-in conditioners.
Benefits of using laser hair growth devices?
Plenty of reasons. The best part being that these laser devices are painless, unlike more invasive forms of hair growth therapy like micro-needling.
Also, they're good for use at home from the comfort of your couch. You don't have to spend time applying them on the scalp like with topical serums.
And unlike most serums, shampoos, conditioners and oils, they can be used by anyone. Men, women, curly-haired people, those with colour-treated hair. Since they don't have any medication in them, there are no chances of side-effects either.
One more thing we liked about laser hair growth devices is how cost-effective they are. You have to buy supplements, solutions and haircare products almost every month, but a laser cap or brush is a long-term investment.
How to choose a laser cap?
What surprised us, and most people about laser hair growth devices is the sheer variety of them in the market. Caps, helmets, brushes.
Phew! So which is the right device for you. We say it depends on the following factors:
Pattern of hair loss: Losing hair all over your scalp? A cap-style laser device is perfect for you. If this is not the case and the bald patches are limited to certain areas, then you should try out a laser hairband or comb.
Laser wavelength: The preferred wavelength for the lasers used in hair growth devices ranges from 630 and 670 nm. So when choosing a product, look out for these particular numbers.
Diodes: The more the diodes on a hair growth device, the larger area they cover. Again, if you're experiencing hair loss in the entire scalp, it's good to go for devices with more diodes on them.
Can I sure laser hair growth products safely?
Yes! The best laser hair growth devices are FDA-approved and perfectly safe to use. But a word of caution, these devices might not be suitable for people who have pacemakers.
And if you're taking medication that makes you photosensitive (sensitive to light), you'd want to steer clear of lasers.
Lasers might seem a huge leap to treat hair loss, but these products have worked extremely well for most users.
But to make the treatment super-powerful, we suggest using them along with hair growth supplements or topical treatments. So just take a deep breath and stop worrying too much about losing hair.
Remember stress is also a trigger. All you need is a proper hair care routine coupled with these hair growth devices. They'll have your scalp fertile and growing new, lush strands in a matter of weeks.
Also read
Hairstyles for men with long hair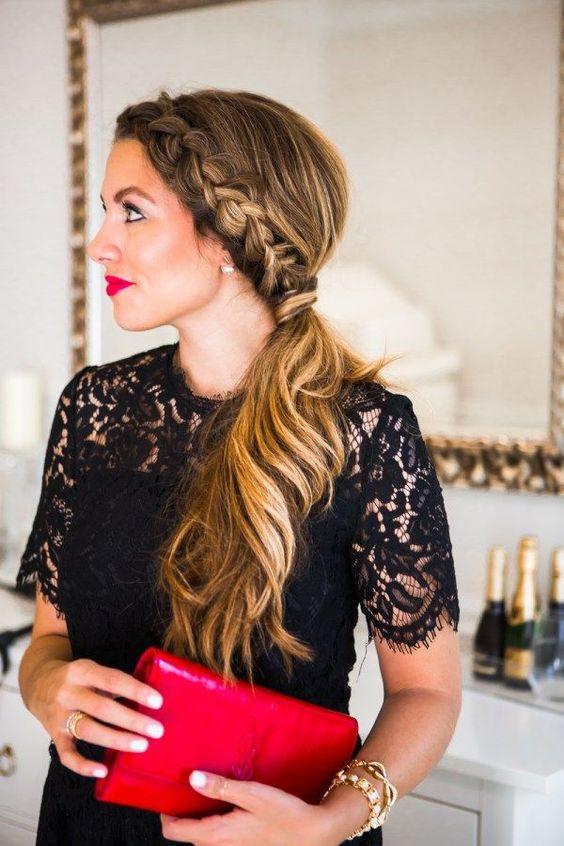 From hair care to soaring hair trends, we cover it all. We make sure you nurture your hair and stay on board with hairstyles and new hair trends. So hop on and make every day count with some of our creative and sassy hair trends.
Hair growth laser
iHelmet is a great tool into making the best devices for hair growth that enables hair growth.
Product SKU: LKBHKVVJHYG56789098
Product Brand: iHelmet
Product Currency: USD
Product Price: 34
Price Valid Until: 2021-12-11
Product In-Stock: InStock