Most men I know that includes me as well, don't have particular hairstyles at all. They just cut their hair short or to a medium length without any styling. When I reached a certain age I realized, just by having a particular hairstyle, you can look way better than having no hairstyle at all. So if you can't be bothered with trying to find a perfect fit, then you can resort to these specific styles that are classic. These styles have been around for ages and have looked incredibly good on men of different ages, nationalities, hair types and so on. 

These are classic men's hairstyles that will never go out of fashion!
Classic mens hairstyles 2021
#1 – Buzz Cut
If you are talking about classic cuts, then you can't go wrong with the buzz cut. The buzz cut is probably one of the most recognizable hairstyles in the world and it's something that all men will know.
If you don't care particularly about hairstyles but want to look neat and trim, then the buzz cut is your best bet.
If it's hot and sweaty in the summer and you want a good cut, get the buzz cut. If you want an all-weather haircut that is perfect for any situation including formal/informal and that will suit any different style of clothing whether it's a suit or even a hawaiian shirt, then the buzz cut your best bet! 

#2 – The Side Partition
When I was a kid, my mum forced me to partition my hair to the side when I went to school and I despised it. I would immediately ruffle my hair and push it up into a type of quiff. But only when I grew up, I realized that the side partition could be one of the best hairstyles for me and honestly a lot of men out there. So how does it work? 

The side partition has been a style that has been in business since the 1920's in various forms. The modern-day side part has taken a whole new shape altogether. You can pair off a side part with a drop fade. You can use angles with your side part to a more of an in-between slick back. You can also raise your side part like a side pompadour. There are numerous styles to choose from and honestly this is a very underrated hairstyle and you can look super suave with this style! 

#3 – The Slick Back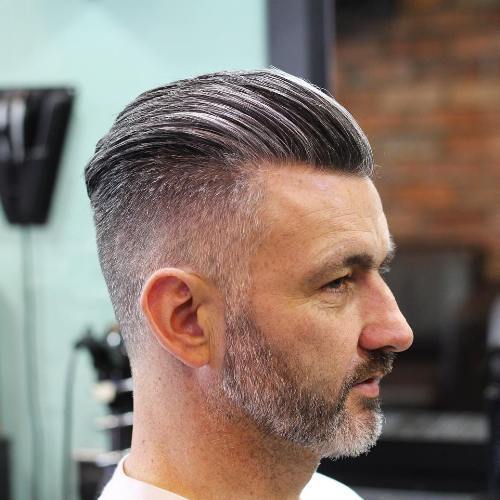 It can't get more classic than this. For years and years, the slick back has been the go-to hairstyle for men in suits. It's one of those styles that makes men look neat, clean and well-cut. It's been popularized in movies over the years and why not. It's a damn good haircut!

The slick back also has taken various forms over the years. You have the slick back with the taper and you have the slick back with a pompadour. In the past, only the men with straight hair would attempt the slick back, but now there are slick back styles for men with wavy hair too. If you want to look neat and polished, then you can't go wrong with the slick back at all! 

It screams classic all the way!

#4 – The Pompadour
There has been some form of this hairstyle for many years. The pompadour is a style popularized by the great Elvis Presley. The sad truth is that a lot of people think it's a hairstyle only suitable for Halloween or costume parties.

I mean you don't have to pull off Elvis' Pompadour, there are other versions which are pretty epic. The modern-day pompadour again suits hair of all types that includes wavy hair.

All you have to do is raise your hair into a quiff, comb it back a bit and add product to hold it into place. You can also pair a pompadour with taper or fade. You can do a pompadour with a twist, which is basically making your hair go round. 

You could also try the mid length pompadour. There are so many style possibilities with this classic hairstyle.

#5 – The Quiff
This has been my go-to hairstyle since I was 15 years old. I kid you not, the Quiff is actually one of the classics since the '90s, when it became cool to be a bit rebellious.
The quiff is basically taking your hair on the top and pushing it up and it's held in place with a product. It's the distant cousin of the classic spikes. The quiff is a perfect hairstyle for men who don't look good with flat hair. I'm a perfect example of this. If you flatten my hair out, I don't look good at all!

If you are looking for a classic hairstyle that is more in, then you can't go wrong with the quiff.

#6 – Wavy Medium Length Hair Swept Back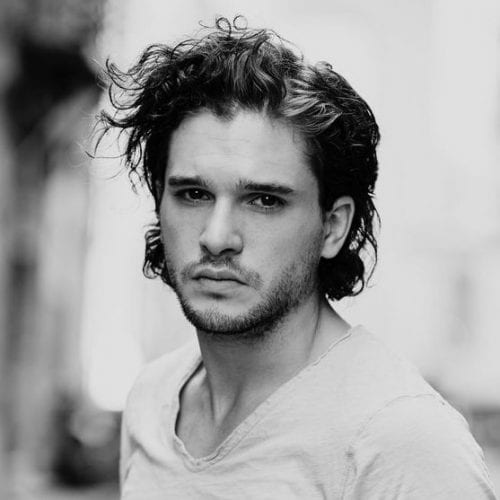 This is a look that a lot of European men sport. I mean you can't get more european than this. This hairstyle is the classic professor look with medium to long hair that is pushed back and combed back without any product. 

This kind of hangs loose over your neck and it's one of those styles where you don't have to care too much, but still looks fantastic!
#8 – Cornrows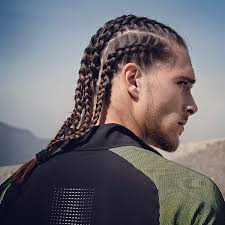 There are classics, even for the over the top hairstyles. If you are looking for something radically different but yet, something that is tried and tested, then you can't go further than the cornrows
. The cornrows are an awesome hairstyle that gives you a lot of characters and it adds to your personality. It is a ridiculously difficult hairstyle to maintain and it is not a style that suits a lot of people. But if you can pull it off, then there is nothing like it. 
#9 – Tapered Sides with hair on top
This is the hairstyle you should go for, if you don't know what hairstyle to go for. If you have no clue about haircuts and styles then the tapered sides with hair on top is your best bet. So what is this cut?

It's super simple. You keep hair on top while the sides and back of your hair are cut out with clippers either as a low fade or a drop fade.
#10 – Clean skin fade classic men's hairstyles
#11 – Medium length scissor classic men's hairstyle
#12 – Long on top short sides hairstyles
#13 – Bald fade undercut classic men's hairstyle
#14 – Long fringe classic men's hairstyles
#15 – Long pump classic men's hairstyle
#16 – High pompadour with a twist classic men's hairstyle
#17 – Rockabilly hairstyle for men
#18 – Natural fade for medium hair
#19 – High pump with skin burst classic hairstyle for men
#20 – Dry slick back classic men's hairstyle
If you aren't sure what the classics are, then all you have to do is go to your local salon and ask for a regular haircut. Your barber is sure to give you one of the above classic hairstyles!
#21 – Long regulation hairstyle
#22 – Burst fade skin side part
#23- Side part and ear tuck
#24 – Pompadour with temple fade haircut
#25 – Natural side part and scissor fade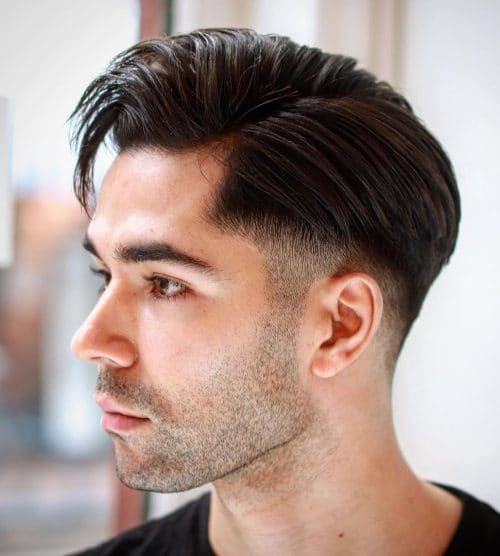 #26 – Thin hair and tapered sides
#27 – Side part with brushed up partition
#28 – Regulation cut classic hair
#29 – Simple side part
#30 – Side part + Slick back hairstyle
Also Read:
Best lace wig vendors on Aliexpress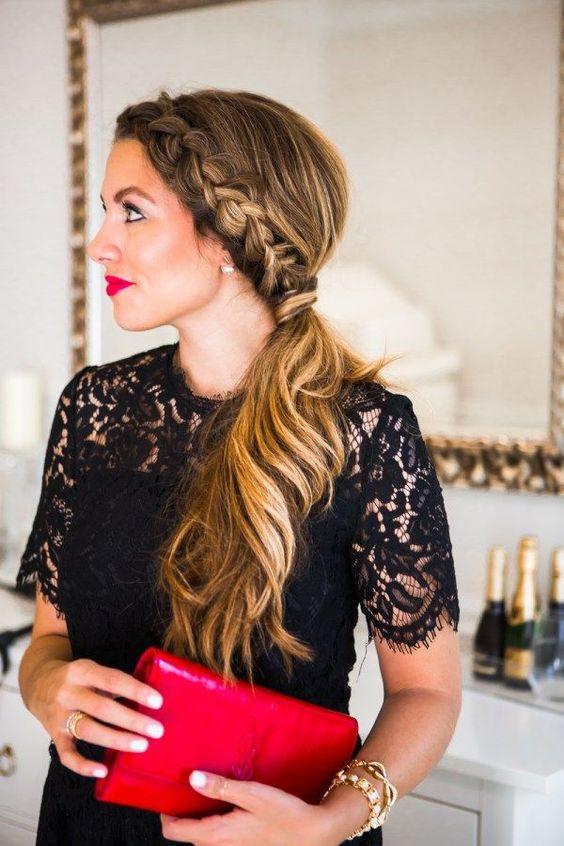 From hair care to soaring hair trends, we cover it all. We make sure you nurture your hair and stay on board with hairstyles and new hair trends. So hop on and make every day count with some of our creative and sassy hair trends.