There's a little trickery involved in making an unkempt head of hair look pretty neat. All you need to do is, get the short sides haircuts for men. It's nothing to do with expensive equipment or product or anything like that.

It's that simple really. Whenever I've had a messy head of hair and I don't have much time to groom myself, I go to the barber's and trim the sides of my head. This immediately made me look super cleaner, stylish and if I say so myself, sexy.

There are so many styles that look good with short sides, so much so that women are getting in on the action.

I'd like to cover a few varieties of styles such as short sides with a medium top haircut and short sides with a long top haircut.
Best Short sides haircuts for men
#1 Tapered Pompadour
The Tapered Pompadour is one the classic style with a modern twist. Although this style was used for special occasions in the past, the current generation Tapered Pompadour could be an everyday hairstyle. So how do you get this haircut?

It's pretty simple. You use clippers to taper off the sides and you cut them more as you go more down towards your neck. For the pompadour, you will need to use some good product to hold the slick back and keep it upright.
#2 Slick back with short sides
This is an interesting hairstyle because when I first was pitched the idea by my barber. I was pretty hesitant. Wouldn't it look weird? And when I saw examples of the classic slick back with short sides, I was convinced that this hairstyle is pretty awesome.

The sides of your hair are short and the top of your head is slicked back. When you encounter a hairstyle like this, you know the person is modern and new-age. It immediately makes a difference and makes you look younger by a lot.
#3 Messy hair with short sides
The first time I saw the power of short sides was when I had messy hair and what it could do to tone down the mess. My girlfriend likes my hair a bit messy and I keep it like that too. But it gets out of hand very soon as my hair grows quickly. I end up looking like a caveman very soon.

A simple trick I use nowadays is the short sides. I go to the barber's ask them to cut off my sides and groom my top a little bit and I'm good to go. This hairstyle is fantastic and is one of the best use cases for short sides.
#4 Long top with short sides
The long top with short sides is one of the most in-demand and requested hairstyles by most men. A long top with short sides can mean a lot of things. It can mean a long quiff or spiky hair with short sides and so on. Here is a reference image for this hairstyle.
#5 Side part with short sides
One of the most classic office hairstyles for men for more than 3 to 4 decades has been the side part. We've seen various forms of the side part such as Don Draper's popular one in cinema and TV. The modern-day side part comes with short sides either through a taper or a deep fade. 

This is a twist to the classic style and I should say, it looks absolutely splendid and its a haircut that a lot of people will like.
#6 Quiff with short sides
I've mentioned a lot in the past that I really like the quiff hairstyle. It's easy to maintain, it's easy to pull off and it's easy to create as well. The quiff is a classic hairstyle that looks great when paired with short sides. It gives you an overall, very neat look.

The quiff can also be made a bit spiky and the short sides will still be a good fit. These are the power of short sides.
#7 Medium military top with a deep fade
One of the most interesting and inspired hairstyles that one could achieve with the short sides is the military type of hairstyles. This hairstyle requires medium hair on top that is cropped a bit short and a deep fade that starts from the top.

It's one of the neatest hairstyles going around and if you have a fit body, this is a hairstyle that you could rock!

#8 Textured Crop with an Undercut
This is a hairstyle for people who love the "out of bed" look. When you cut your hair in the textured style, you will see zig zag patterns. This in itself might seem like a messy hairstyle, but when you pair it with an undercut, it looks uber stylish. Not a lot of people can pull off this look!
#9 – Short Blowout with Tapered Slides
#10 – Bowl Cut short sides haircut
#11 – Bowl Cut with Slide-Swept Bangs
#12 – Buzz Cut with Shaved Design
#13 – Caesar Cut short sides haircut
#14 – Classic Combed Back Style
#15 – Crew Cut short sides haircut
#16 – Short Curly Quiff
#17 – Short Disconnected Undercut
#18 – Fauxhawk short sides haircut
#19 – Flat Top short sides haircut
#20 – High and Tight with Slide Part
#21 – High-Top Fade short side haircut
#22 – Low Fade short side haircut
Sides don't always look the same. There are a few different ways you can tackle this. One of the most common styles of sides are a Fade. This is my personal favourite.

The fade as the name suggests starts off with a bit of hair on top that slowly fades away to lesser and shorter hair.

The drop fade hairstyle is when the fade is a lot more prominent. Going from hair to no hair very quickly.

The most common form of short sides is the natural trimmed version that is achieved by using clippers to trim the entire side portion of your hair.

#23 – Wavy Ivy League
#24 – Waves with shortened sides
#25 – Undercut short side haircut
#26 – Short textured quiff hairstyle
#27 – Textured crop short hairstyle
Crop hairstyles have been around for a while. But the use of texturizing products give it a whole new, modern look. It gives you a boyish look and gives volume to thinning hair.
#28 – Taper fade pompadour short hairstyle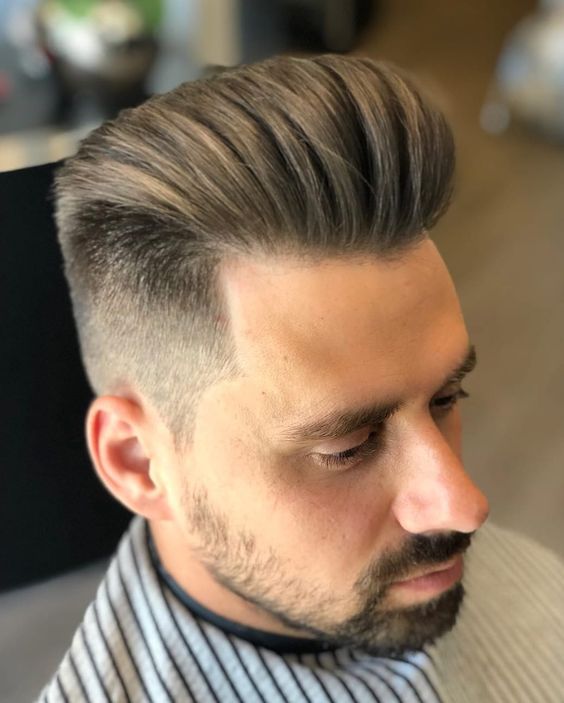 This is one of the perfect short sides haircuts for men with broad or round faces. It adds structure to your jawline and makes your face looks tapered and slimmer. It also adds volume to your tresses!
#29 – Structured quiff
If you have a square face the structured quiff is a fantastic way to make your cheekbones look defined! The short styles add to the professional, neat look of the hairstyle.
#30 – Structured quiff short hairstyles
A structured quiff hairstyle is one that makes you look messy yet neat at the same time. It adds flair and volume without making you look unprofessional.
What are some short sides haircuts for men?
Bowl cut
Buzz cut with short sides
Classic pompadour
Faux hawk with short sides
Flat tops haircuts with short sides
Messy French Crop with short sides
Short ceaser cut with short sides
Short style with messy bangs
Silver Pompadour with Taper Fade
Also Read :
Best lace wig vendors on AliExpress
Best shampoos for follucilitis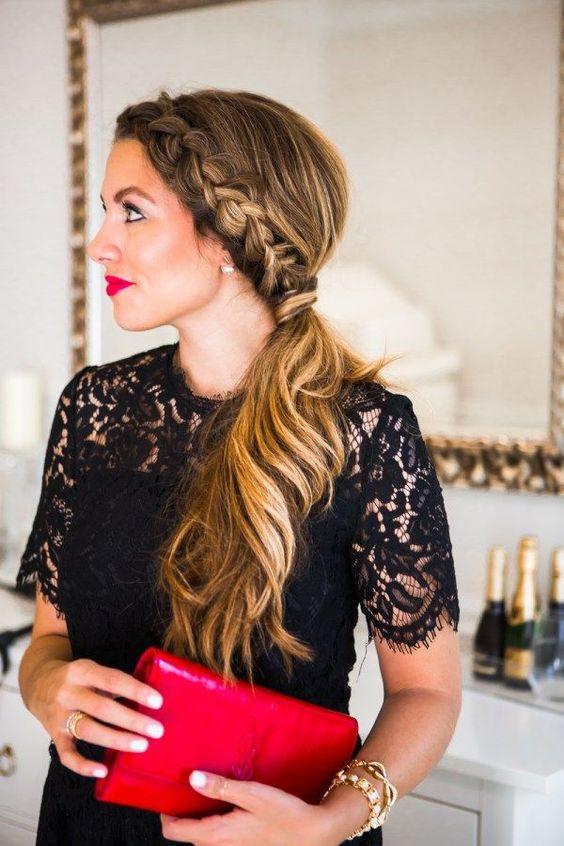 From hair care to soaring hair trends, we cover it all. We make sure you nurture your hair and stay on board with hairstyles and new hair trends. So hop on and make every day count with some of our creative and sassy hair trends.