Everybody wants to look cool and stylish. But how? The easiest way is to get the coolest men's haircuts and hairstyles!
For a very long time, I always thought I was a traditional-looking dude. This meant that I couldn't pull off looks and dress styles.
But that ain't true! I just need to lose a few pounds, choose better clothes and most importantly, find a better hairstyle.
I'll say it straight, there is not a single look that takes the coveted "cool" title.
Different hairstyles can look cool in different ways. But it depends on how you look, the facial hair you have and the shape of your face. 
So let's look at some of the most popular and cool mens haircuts!

Top Men's Haircuts 2021
#1 – The Short Dreads
Dreads have always been a very cool hairstyle for young Americans for a very long time. But this trend has gone across the world and has taken a new twist.
Dreads generally in the past have been quite long, with a lot of hair. But the short dreads is one of those styles that is making a comeback and its making people look cool.
A perfect example of a person rocking the short dreads is Mike Foster from social house, the band. This is a style that looks cools, understated and will look good even with formal wear.
If you want to look cool and are able to pull it off, then short dreads should be your first choice hairstyle. 
#2 – Up High with Taper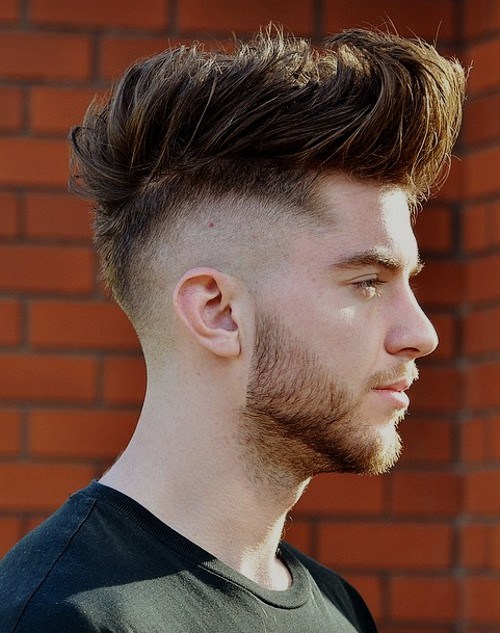 If you have a head full of hair and have spiked it up, then you know how good you can look. The up-high is one of those hairstyles that immediately gets the attention of people around you.
So what is it? It's basically long spikes, but with pretty long hair standing up straight. A lot of people won't believe the physics of it! But you can pull off a up-high with some gel in your hair.
When you mix that with a taper on the sides, you have one of the coolest hairstyles going around in the market! A perfect balance of lot of hair and little hair. 
If you have a lot of hair, flaunt it!
#3 – Textured Crop with Fade
One of the coolest haircuts going around is the textured crop with fade. Why is it getting so popular? Due to its simplicity of the hairstyle and the subtle pattern that is on top of your head. So what is a textured cut? When the barber cuts your hair criss cross, instead of cutting it straight, then you get a textured crop. It's a crop as its one of those short hairstyles and when you pair it with a fade, you get an ultimate combination. So whom does it suit?
The textured crop does not suit everybody as a lot of people don't look good with flat hair.
#4 – Long Hair with Side Part and Low Fade
Long hair has always made people look cool. There is no doubt about it. If you have long hair that is well maintained and kept neatly, then it's a great look.
But what if you want to change things up and have something more stylish and latest? Then you can try the long hair with a side part and a low fade.
You take your long hair and part it towards the side and the other side has a deep fade or a taper. This is a style which will definitely make you look good. It's pretty easy to maintain and it's quite easy to cut it yourself.
#5 – Cool Spiky Hairstyle
If you weren't born in the '90s and don't know what the most popular style that was in the '90s and early 2000s did, then let me get you up to speed.
Spikes was in trend for so many years. Now even after 20 odd years, a version of the spiky hairstyle is still in trend.
Its one of the coolest hairstyles that you could ever sport and truth be told, its not a style for everybody. Spikes can be of different shapes, lengths and sizes.
Check out the various spikey hairstyles to know your options! 
#6 – Side Part Pompadour with Fade
You might have seen the side part, you might have seen the pompadour too. But have you seen the side part pompadour? This is one of the coolest and trendiest hairstyles.
If you are looking for a hairstyle that is great for a formal event, then look no further than the side part pompadour. So what is this style? 
When you take a classic pompadour and then part it towards the side, you get a side part pompadour.
This is honestly a great hairstyle that will make you look like a king!
#7 – Textured Quiff
There are some styles make a person look average, there are some styles that makes a person look good, but what a look that makes a person look great?!
The textured quiff is one of those styles. If you don't have straight hair, then you will need some straightening and some product to hold your hair together. So what is a textured quiff?
A texture is when you cut your hair in a zig zag pattern that gives it a texture and a quiff is when your hair is pushed up in a spike like fashion.
When you mix these styles, you get a very cool look that will make a man look great! 
#8 – Wavy Hair Quiff with Taper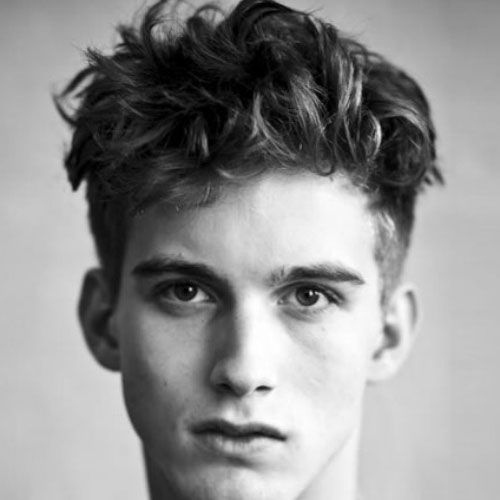 Why should only the people with straight hair have all the fun?
Even men with wavy hair can pull off a quiff. In fact, the wavy quiff is one of the most popular styles out there because of its "natural" looks.
If your hair doesn't hold and you aren't able to hold a quiff, then you can add some product such as a gel.
Pairing this look with the most popular style of 2020, the taper, then you have an amazing and cool looking going for you! 
# 9 – Long Hair
One of the coolest hairstyles for a man is long hair. Men try to grow their hair during college and its one of the coolest styles you can go with.
It doesn't matter if you have straight hair or even curly and frizzy hair, long hair will look good in either. But the thing is you need to make sure it's well maintained and its clean.
Long hair needs to be maintained very carefully and washed regularly. There are various ways to pull off long hair.
You can either tie it up into a ponytail or let it loose or braid it and so on. 
If you can pull it off, long hair can make you look cool!
#10 – Textured Brush Back with High Undercut Fade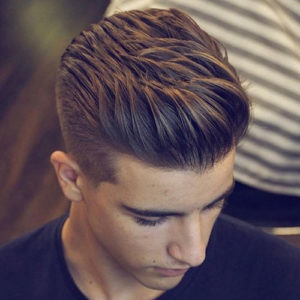 One of my personal favourites this season is a hairstyle that a lot of people aren't aware of. Its the textured brush back with a high undercut fade.
Generally when you have a textured hairstyle, the barber cuts the hair in a zig zag fashion and its the hair on top in a flat fashion.
But a different take on this cut is the textured brush back.
Basically, when you brush back your hair almost in a fashion that is similar to a slick back, then you get one of the coolest hairstyles of the season.
It pairs even better with a high undercut fade! 
#11 – Long Messy Fringe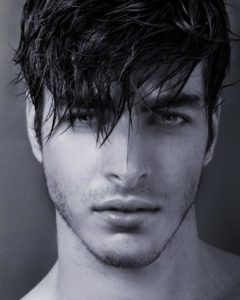 If you take any movie or TV show with young adults, more often than not, the lead character will have a long messy fringe.
It's a super popular hairstyle and it does look cool, especially on young adults. So what do you need to do to get this hairstyle? I
This is one of the men's haircuts that is super simple, grow your hair out and don't cut it and comb it towards the front. It's that simple! 
#12 – Top Knot Cool Men's haircuts 
#13 – Dreadlocks cool men's haircuts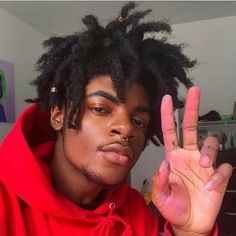 #14 – Braided man buns haircuts for men 
#15 – Braids for men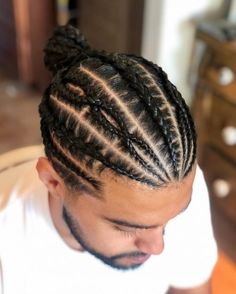 #16 – Low Fade + Twisted Curls Men's Haircuts
#17 – Half up and half down cool hairstyle for men 
#18 – Ponytail for men 
#19- Men long hair with partition 
#20 – Long straight cool haircut for men 
#21 – Messy waves cool men's haircut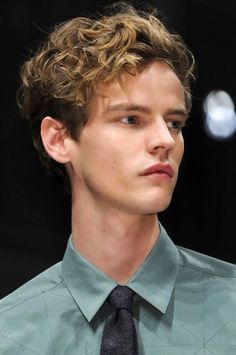 #22 – Fringe cool men's haircut 
#23 – Hard part men's cool haircuts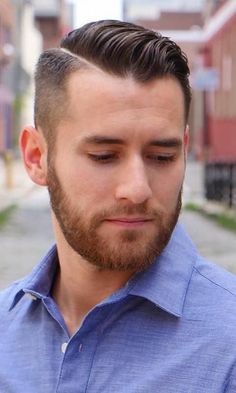 #24 – Faux hawk cool men's haircuts 
#25 – Comb over cool men's haircuts 

Also Read :
Curl your wavy hair with these top products
Make your hair thick with these awesome hair extensions
Laser hair caps for treating baldness and hair loss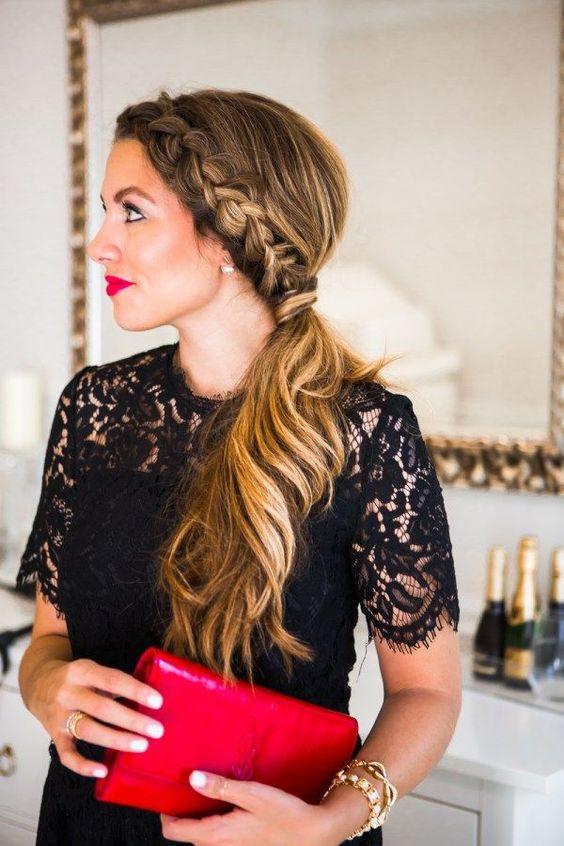 From hair care to soaring hair trends, we cover it all. We make sure you nurture your hair and stay on board with hairstyles and new hair trends. So hop on and make every day count with some of our creative and sassy hair trends.