When I was young, my first clear memory of going to the barber's was my dad asking the barber guy to take it all off. This was a constant every other Sunday.
The barber would use his electric clippers and give me the shortest cut ever. I didn't have much of a say early on because I didn't know better.
But when I grew up, I realized a crew cut isn't the only cut and I set out to understand the types of hairstyles for men.
Here are my learnings. Some may be a bit unorthodox. Just a word of advice. The style you choose should suit your face and we will cover that as well.
Types of Hairstyles For Men 2021
Crew Cut Hairstyles for Men
The crew cut is one of the most popular styles of haircuts because of its simplicity and ease of maintenance.
A crew cut is different from the buzz cut in the sense that the crew cut can have varying lengths on the hair on top, while the sides are closely cropped with clippers.
If you love low maintenance, but don't want to look like you have no hair, get a crew cut.
A good cut will be to leave some hair on top and closely shave off all the sides and keep it short. This way you can look good at any occasion without any hassle.
Buzz Cut Hairstyles for Men
A buzz cut is a very popular cut and it was popularized by the men in the military.
A buzz cut is short hair on every side and the length of the hair is equal. This means, there is not much styling you can do with your hair and you would have to be alright with the "bald" look.
A lot of men don't prefer the buzz cut for this reason. Recently the buzz cut has again grained prominence because of the hipster culture that has a buzz cut with a beard.
So if you are looking to get a buzz cut, grow a beard to counter the balance for a great look with low maintenance.
Fade Hairstyles for Men
A fade isn't a recent trend. It has been around for quite some time.
A fade is basically varying lengths of hair on your sides that gives it a faded effect. With a lot of hair on top, the sides are trimmed so that the hair closest to your neck is almost bald.
This faded look is very popular because of the clean look it gives in spite of having a lot of hair on top.
Even if a person has a lot of hair on the top, with faded sides, it will look neat and clean.
There are different types of fade that we'll cover later. The fade isn't a haircut per se, but it is a style that is mixed with other haircuts and hairstyles for men.
Taper Hairstyles for Men
A taper is slightly different from a fade and uses to help of scissors. A taper is a mellow version of a fade with more hair on the sides and back compared to a fade.
Basically what a barber does is, he cuts the top of your hair and cuts more hair on your sides and back.
But the hair on your back and sides aren't so less, they can be helped between your fingers.
This is not possible with a fade.
A taper is an old-school way and a fade is the new school way of achieving the same thing. Looking neat and ready to take on the world!
Drop Fade Hairstyles for Men
A drop fade is a dramatic fade where the gradient of your hair dramatically fades. This is almost a clean shave of your sides and back.
A drop fade pairs well with styles that show off your hair on top. A drop fade looks more like a styled hairstyle than just a fade.
This suits only certain people and you need to be careful with a drop fade and how it can make you look.
If you are new to the drop fade trend, then it's suggested to try the fade look first and then graduate to the drop fade trend.
Under Cut Hairstyles for Men
Don't be alarmed by the terminology. When you use a fade or a drop fade or a tapered hairstyle with hair on the top still intact and styled in a certain way, then it's called an undercut.
This is one of the most popular styles of men's hair cuts and styles in 2021.
It's pretty quick to get a undercut hairstyle as the sides are tapered or faded with the help of clippers and the top is cut based on what you want to do.
With an undercut your top hair can be long, short, slicked back or side partitioned. There really is no style that won't go well with an undercut.
Spike Cut
The Spike Cut is a very popular style and you yes, it needs to be cut! You can't just get spikes out of the blue without a hair cut.
Getting spikes involves having enough hair, but not too much. If you have too much hair, it's going to fall off, if you have too less hair, they are not going to stand out.
The spike cut also involves ample use of gels to keep your hair spiked.
The spike cut is not out of trend, maybe for a few people, but it still is a popular hairstyle among many young adults.
Slickback Hairstyles for Men
Ah, the slick back. The slick back is the type of hairstyle every kid wanted when they were young.
The slick back is a type of hairstyle that is hard to pull off and will not look good on everybody. But, many people wrongly assume that the slick back looks good only on straight haired folk.
People with wavy hair can also rock the slick back look.
To make sure your hair can be slicked back, you need to condition it pretty regularly by combing it, use of oils and having perfect length hair.
The slick back can be super stylish if executed well and it's pretty easy to maintain when it's gelled.
Long Fringe
Who knew men had fringes as well? Well, it's not a woman only thing. A long fringe is when the top of your hair is long and falls over your forehead. It can be categorized into the "messy" look.

The long fringe is when your hair falls in the front. If it's pushed back then it's categorized as a slick back. The long fringe can be styled to the side as well, depending on how much hair you want on your face.
The long fringe is popular among young people and people who work in casual offices as it borders on a casual hairstyle.
Quiff
The Quiff sounds cute. A quiff is nothing but the extra hair on the top of your hair that can be styled in various ways or left alone.
Some men do not look good bald or with flat hair. A small quiff can make a big difference.
So when you go to your barber's and you want some hair left on top for styling it, then ask him to leave a quiff on top.
Side Partition
It gives you the neat and clean look, while also giving off a stylish vibe.
The side partition is a classic 50's look that has been super popular for a long time.
A few men might think that this style is dead and gone, but the side partition is here to stay.
Side partition with an undercut or a faded look is pretty popular these days.
The only thing with this hair style is, you need to make sure to comb your hair regularly to the condition it to fall on one side, otherwise messy hair will go back to its original condition.
Also, side partitioned hair looks good only with straight hair and not so much with wavy hair.
Man Bun
For the man bun, you need long hair. That is super long hair and you need to be able to create a bun out of it.
A lot of men grow their hair for a couple of months and make a bunch out of their back hair and put a band on it, giving them a man bun. The man bun is also a super popular look.
Mohawk Hairstyle
Mullet Haircut
Pompadour
Ivy League
Textured Crop Hairstyles For Men
There are numerous hairstyles for men that you could choose from. How you choose a hairstyle depends on a few factors.
How much hair you have
What your face shape is
How you look
These factors ultimately decide if a particular hairstyle will suit you or not. The best way to pick a hairstyle is to cut step by step. When you have a lot of hair, try different styles until you are satisfied with one.
Haircuts For Men 2021
Also Read:
Best hairstyles for Indian men
Best professional hairstyles for men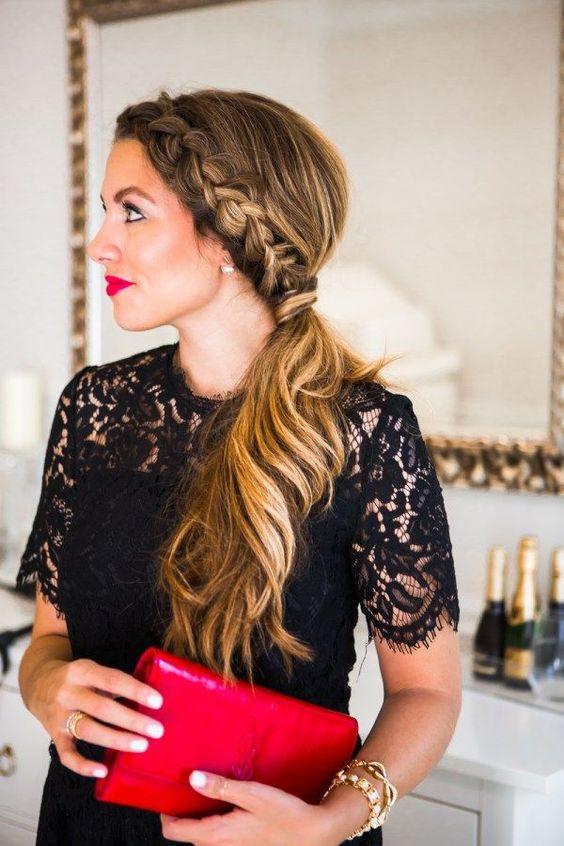 From hair care to soaring hair trends, we cover it all. We make sure you nurture your hair and stay on board with hairstyles and new hair trends. So hop on and make every day count with some of our creative and sassy hair trends.