Hair extensions only add up to your already planned hairstyleyou have planned. What is a rave party without hair extensions that go with the entire theme of the party.
Not only is it super fun but it is easily available. But how are you going to choose among the array of hair extensions for festivals that is out there online.
One of the main pros of getting hair extensions is that you will excuse your hair from those harmful accessories. With hair extensions, you can detach anytime you want.
So here are some of the best festival hair extensions.
Check out some of the best festival hair accessories.
Top Festival Hair Extensions 2021
Party highlights festival hair extensions
These highlights are clip ons so it's the easiest to maneuver and also you get to have your own creative hairstyle.
All you have to do is clip it on your hair in regular sections of your hair. This way the decoration that is on your hair is completely in your control.
You can go as crazy or mellow as you want. You can also curl or straighten these as they are heat resistant. They are matted and can be trimmed and styled as you'd like. You can choose from the variety of 30 colours. 
Check out the best festival hairstyles.
Here are some ideas on how to wear these highlights.
Check out the best types of hair clips.
Two tone ombre crochet braid extensions for festivals
This synthetic hair material is perfect for festivals as it has this fun ombre colour that looks subtle and fun at the same time. This requires at least 5-6 hair bundles if you want it for the entire head. The ombre colour is not going to remain the same and will change colour if there is too much wear and tear involved. Customers have vouched for a fast and quick delivery.
Here's how you can curl your hair without any heat
LANLAN Women's hair piece festival hair extensions
This store from Aliexpress has the best of hair extensions in every shade and colour. This purple hair extension is 20 inches long enough.
We love the idea of purple hair extensions to wear on a festival night.
The colour is subtle and strong at the same time. It has a certain sense of sophistication and creativity blended together.
Check out the best hair dye removers.
Natural beauty synthetic hair bundles for festivals
Braided hair extensions are always on top of any raver's list.
Not only is it bold but it is super sexy-looking. Check out the colour combination of this one with a gentle blend of light blue and lavender. The light colour will help highlight your hairstyle better.
This is one of the premium products that has no shedding or unpleasant smell from it. We would recommend getting the entire hair bundle and trying it out.
It will give out an entirely different look and help you achieve the perfect look for your fun night.
Silike jumbo braids extensions for festivals
This is a good quality hair extension that will last longer. So if you're looking for a hair extension that can be used even after the festival night, this is the one. You have a wide range of colour hues.
All the hues are mellow and gentle on the eyes and don't come off as too bright or bold. With some definitive makeup on you will be able to complete your festival look.
This is a full head wig which can be bought in 5-6 bundles.
Check out some of the best Alibaba hair vendors.
Here are some blue dreadlocks that will look amazing on your festival attire.
Maxine hair extensions for festivals
This brazilian hair extension from Maxine is an unprocessed hair bundle which is not prone to tangling or any kind of odour.
This hair bundle can be bleached and dyed without any trouble.
The best part about investing in these hair extensions is that it stays for long and you can style them like you would want to on your own hair. So don't worry about going crazy on your hair for the festival night. 
Check out some of the best hair treatment for bleached hair.
Thick curly wavy horsetail ponytail hair extensions for festivals
Wearing a ponytail to a festival is one of the best and comfortable looks you can adopt for a festival.
These give you the option of hair type and you can choose exactly what you want for your outfit.
These are just clip ons and you can insert it within your real ponytail. This way it does not ruin your real hair and it is also really gentle on your hair.
Here's how you can choose the best hair straightener.
Remy clip in extensions for festivals
If you are looking for something casual to wear for your festival night, then this brown ombre hair extensions.
If you are wearing this to a festival wear 2-3 wefts so that it makes a difference on your natural hair. Since the colour is a little subtle, you will need to work on your outfit to make it look dashing.
When you are making the order make sure you customise the length you want the hair to be in. This is one of the biggest pros of buying Remy hair extensions. 
Here are the best hairstyles for shoulder length hair.
Silike Marlybob kinky curly festival hair extensions
This kinky bob curl is a light hair bundle which will go well with your festival look because of how lush the curls look. They are so thick and full that you can make a bold look with the wig itself.
You will need 4-6 bundles to create a full head and it is not possible to choose anything lesser than that as well. You can make a ponytail or leave the hair as it is based on your outfit choice.
We promise you that these kinky curls will complete your festival look and give you a bold yet creative look.
Here are some of the best human hair wigs online.
Holographic hair extensions for festivals
This holographic hair extension is a dream wig for a festival night. 
You will be glowing and the center of attraction without a doubt. The hair extension has rainbow colours and glows accordingly. These come as strands and can be inserted within the hair itself.
Make sure you distribute them evenly throughout your head to achieve the wholesome look of the glow. This sparkly look is exactly what you need to stand out at a festival.
Check out some of the best lace wig vendors on Aliexpress.
Spring twist hair festival hair extensions
The crochet braid is 12 inches long and has spring-like curls that you just can't resist. Who would not want fine curls like the one shown in the picture?
All you have to do is see how compatible it is with your outfit. If you are looking for a full head you will need at least 3-6 bundles of hair.
Although this is durable, make sure you tend to the texture carefully to make it last longer.
Tips to style your festival hair extensions
Pick the right hair extensions by considering your outfit. If you are focusing on the color of your outfit then make sure they match. While this can be a balanced festival look, you can also base your purchase your extension based on the theme you are going after.
Make sure you have some legit clippings to avoid your extension from falling off. Given the fact that festivals can involve a lot of moving around, paying attention to how the wig is set up is important.
Consider the length of your hair extension. There are so many lengths that you can go after so make sure this seems appropriate with the style you are already considering for the festival night.
So there, those were our top picks for the best festival hair extensions. This is the only chance you have to make your festival a fun event by trying out these bold looks.
Read also
Best professional hairstyles for interviews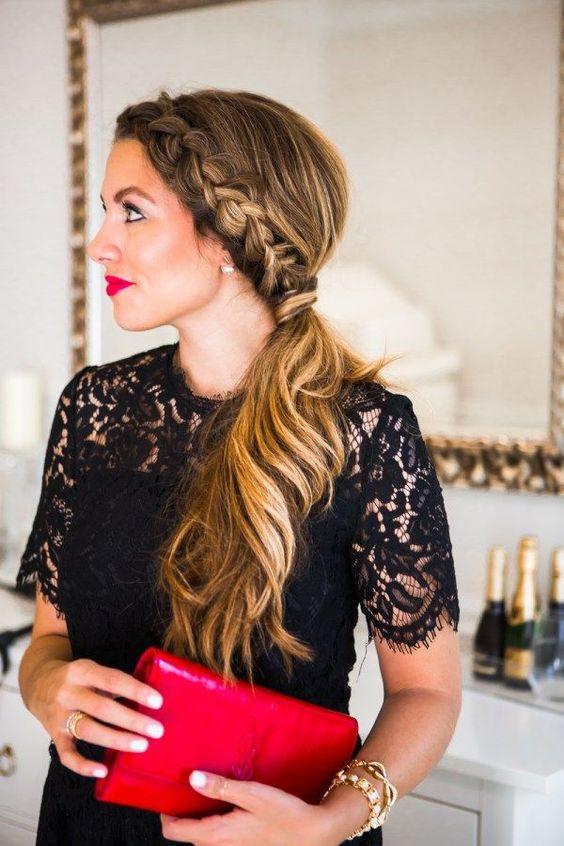 From hair care to soaring hair trends, we cover it all. We make sure you nurture your hair and stay on board with hairstyles and new hair trends. So hop on and make every day count with some of our creative and sassy hair trends.