Looking for a new hairstyle for wavy hair to try in 2023? Check out our list of cool wavy hairstyles for men trending in 2023. From messy waves to sleek and sophisticated styles for men, we've got you covered.
If you're looking to switch up your hairstyle in 2023, why not try something new and trendy? Wavy hairstyles for men have been gaining popularity in recent years, and there are plenty of cool and stylish options to choose from. Whether you prefer a messy, laid-back look or something more polished and refined, there's a wavy hairstyle out there that's perfect for you.
In this article, we'll take a look at some of the hottest wavy hairstyles for men that are trending right now. So sit back, relax, and get ready to be inspired!
I got wavy hair and it's frankly a bit of a hit or a miss. What I mean by that is, sometimes my hair looks good and sometimes it doesn't. Wavy hair can be tricky and there are some tips and tricks that you can try to tame your hair. If you are looking for different styles that you could try with wavy hair, then here are the options.

Check out the best men's wavy hairstyles.
Check out the best curl enhancing products for wavy hair.
Trending Wavy Hairstyles For Men
#1 – Textured Fade
One of the most popular styles for 2023 is the textured hairstyle with a fade. So what is a textured hairstyle?
As the name suggests the textured hairstyle is a criss-cross pattern on the top of your head that looks super stylish and is also in trend for this year. When you have wavy hair, the texture stands out with even more prominence.
The fade, on the other hand, is a deep fade that makes your sides lean and clean. This is one of the most popular hairstyles for wavy hair and it's a perfect way to tame the wavy hair beast!
Check out the best trendy haircuts for boys.
#2 – Undercut with a Front Fringe
This is a bit of experimentation for most users. But if you want to look super trendy and sport hairstyles that are sported by hairstylists and top entertainers, then the undercut with short fringe should be your choice of cut.
The front fringe by itself looks weird with wavy hair, but when you pair with an undercut, it looks fantastic.
The hair on top balances with no hair on the sides. This is a simple hairstyle that requires almost no maintenance at all. If you are looking for something super trendy and super stylish, consider this!
Check out the best hair mousses for wavy hair.
#3 – Slicked Back Waves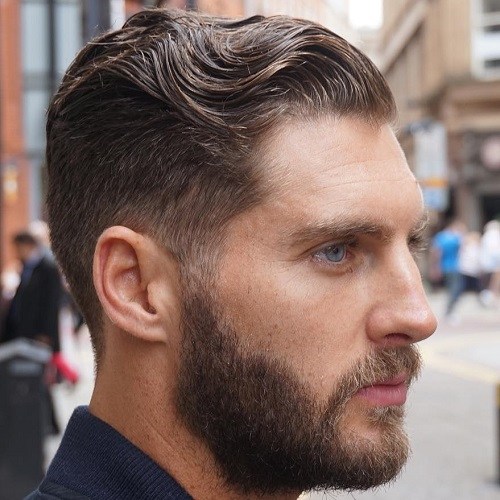 Who said the slicked back is restricted only to people with straight hair? Have you seen the footballer Andrea Pirlo's hairstyle?
He has his hair slicked back. Although it's a bit longer, that's the style that works with wavy hair.
The slick back wave is one of the best styles that one can sport with wavy hair. It's uber-smart, stylish and makes you look hot! The only thing is you do require a certain amount of hair for this hairstyle. Perfect for the workplace and for parties. This is an awesome style!
Check out some of the best men's slick back hairstyles.
#4 – Long Wavy Hair + Undercut
This is one for the Millenials. The Long Wavy Hair has been the go to hairstyle for decades for most stylish European men. But they have had sides with a lot of hair too. The Long Wavy Hair with an undercut might seem like an odd pairing, but it looks fantastic. It's one of those interesting hairstyles that has a bit of the old-school charm mixed with the new age styling of undercuts. If you are not the experimenting type, then stay away from this hairstyle!
Check out the different types of hairstyles for men.
#5 – Medium Length Wavy Hair Left Loose
Ever so often, I let my wavy hair grow to the chagrin of my wife. Although I think it's going to be a mess, sometimes it looks awesome.
It looks like a lion's mane and the medium length hair left loose can look really stylish.
When you brush it back, it stands up and looks pretty good. I would say, if you have wavy hair, sometimes letting it loose and untaming it is the best way to go!
#6 – Wavy Quiff + Short Sides
Generally when you hear about the quiff, you think of straight hair that is pushed up.
But did you know even wavy hair can look good with a quiff? Sometimes I cut my hair short enough and when I do, I set-up a quiff.
A quiff surprisingly looks really good with wavy hair because you get enough thickness and depth and that works perfectly.
When you pair a quiff with short sides, you get the ultimate neat hairstyle with a bit of an edge. The short sides adds to the looks of the wavy quiff and brings attention to the quiff. Overall, this is an underrated hairstyle!
Check out some of the best short sides haircuts for men.
#7 – Side Part Comb Over
Let me be honest. For a long time, I've always thought, to do a combover, you need super straight hair. But that isn't true. You can easily do a side part comb over with wavy hair. So how does it look?
In some cases it might look jagged, but you need to use some sort of gelling agent to tame your wavy curls. When you do this, you can sport the side part comb over with style!
Check out the best haircuts for guys with big foreheads.
#8 – The Short Haircut
I personally don't look good in short hairstyles. But! For a person with wavy hair, it can look awesome.
So all you need to do is go to the barber's and ask them to cut your hair short. Kind of look a crew cut.
But the best part about wavy hair is, no matter how short you cut it, the properties of the wavy hair can still be seen. In this case, you can get very slight rumps even with short hair and that will look pretty amazing!
#9 – The Tousled Look
Everybody wants the Timothee Chalamet look. But it's not easy to come by and if you want the tousled look, it's best to have wavy hair.
For the tousled look, you need long hair on the top of your head that can be styled and the sides need to be short to bring attention to your tousle.
#10 – Thick crop + Drop fade wavy hairstyle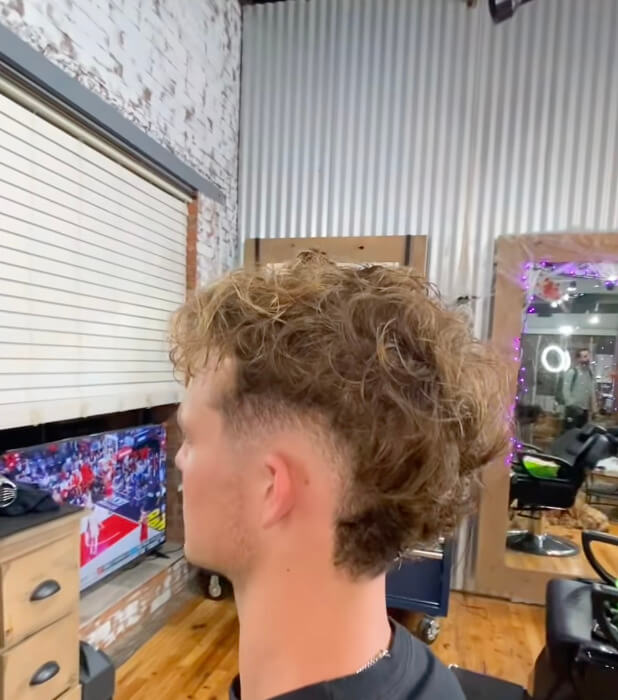 Having thick hair wavy hair is a true blessing!
But imagine cutting the sides and making it look sophisticated and up to date!
This is exactly what this hairstyle is going to come in handy for those who want casual and class to go hand in hand.
#11 – Long wavy haircut
Having long hair can be great for wavy hair to be flaunted since it can frame your face well.
Pro tip – shape your moustache and beard according to your hairline to ace it!
#12 – High and tight for wavy hair men
Getting a high and tight haircut for wavy hair means maintaining short hair while also subtly showcasing your wavy texture.
#13 – Wavy Faux Hawk men's wavy hairstyle
You can get the faux hawk to flaunt a bit of your top wavy hair while the sides are shaved to bring out a very casual style.
#14 – Line up medium-length wavy hair 
We all love a line up!
It gives a certain structure to the face and the hairstyle making it look trim.
#15 – Wavy fringe and high fade
Wavy fringes are awesome for guys with all face shapes.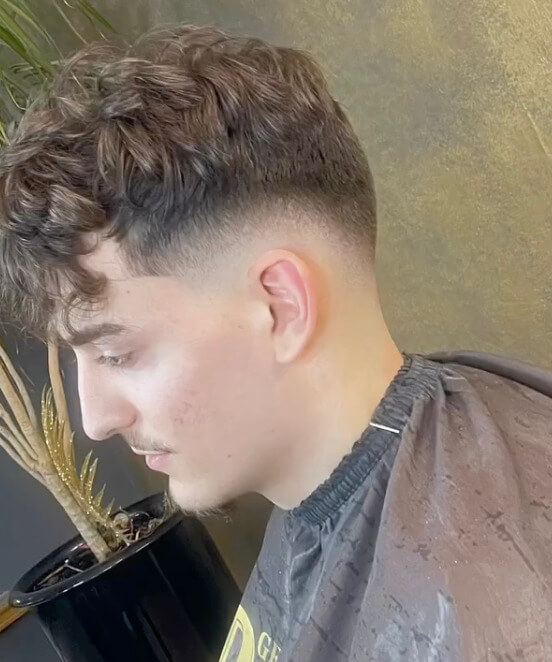 These wavy fringes can be styled by shaping the sides and garnering attention to the top of your hair.
#16 – Long on top short sides
This style is one that all guys with long hair choose.
The shaved sides really highlight your face structure and gives you a unique sense of style.
#17 – Side part comb over wavy hairstyle for men
Here is another option for those who want to maintain your office style.
It is both professional and a real looker for your night outs.
#18 – Forward fringe and undercut
We would suggest this hairstyle for younger boys who need a unique style and works into giving you a nice and extravagant look.
This is also easy to maintain your hair easily while also not having to cut off a big chunk of hair.
#19 – Classic men's wavy hairstyle
A wavy hairstyle is best portrayed as the image shown above.
The beard can be maintained patchy to compliment the wavy hair.
This has a very neat and casual look and does not bother your face with tiny strands falling over.
#20 – Short wavy haircut for men
Maintaining your hair short while having it wavy is something we would vouch for to bring more light to your texture.
This hairstyle best suits those who have a more muscular and bigger body mass.
#22 – Surfer wavy men's hairstyle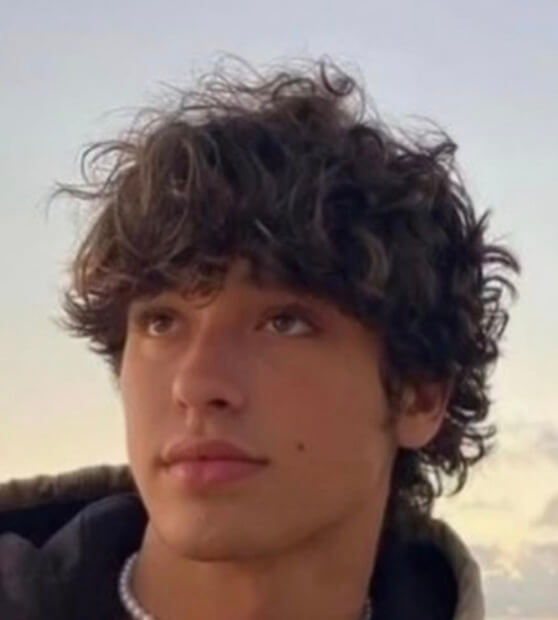 #23 – Messy wavy hairstyle for men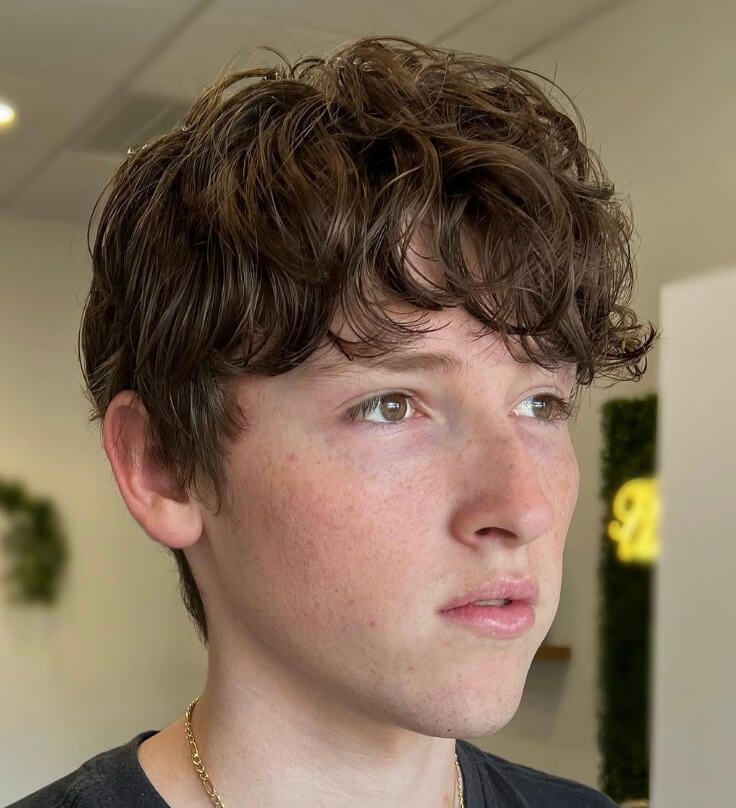 #24 – Tapered temple colored dye
#25 – Wavy top with beard blend
#26 – Wavy scissor crop
#27 – Tapered hairline with wavy top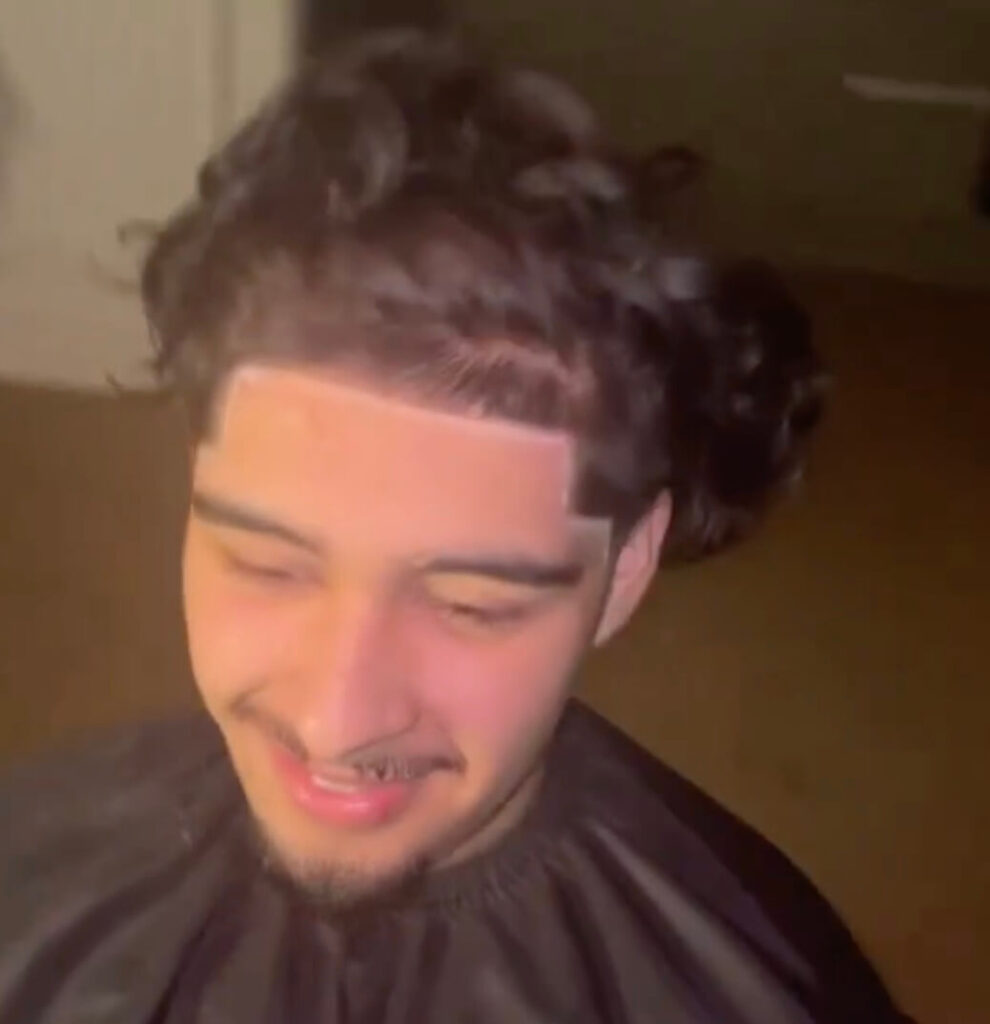 #28 – Wavy messy blob with tapered sides
Check out the best hair care tips for men.
Benefits of Wavy Hair
Straight hair gets too much credit. Wavy hair, on the other hand, doesn't. Wavy hair has something that straight hair will never have, volume! With wavy hair you can get a load of volume that can help you style your hair easily.
Wavy hair can be styled pretty easily even with product which is not the case with curly hair.
Even if you don't style wavy hair, it has natural curls that look incredibly good which is not possible with straight hair!
How to Style Wavy Hair ?

Wavy hair has a problem. It doesn't always sit well in one place. This has happened to many so many times. Even if you do use product, it does not hold. So how do you style wavy hair?
The first step is to make sure you have a hot water shower. This keeps your hair wet and opens up your pores too that makes it easier to style. When you have a cold water bath, then it can get a bit difficult as the hair get scrunched up together.
The next step is to actually apply a bit of hair product on damp hair. When you have short hair, ensure that the product reaches the base of your hair and if you have long wavy hair, make sure to grease the tips with product.
Use a comb or your fingers to style your hair. If you want a straight and clean look, a comb should be your preferred choice.
Lastly, the most important tip that will hold your hair. Once you are done styling, gently run hot air through your hair with a hair dryer. Make sure it's in the lowest heat setting possible, and then run your hair through your entire hair.
Also read
Best natural oil for beard growth
Best laser hair growth devices
Best pH balanced shampoo for oily hair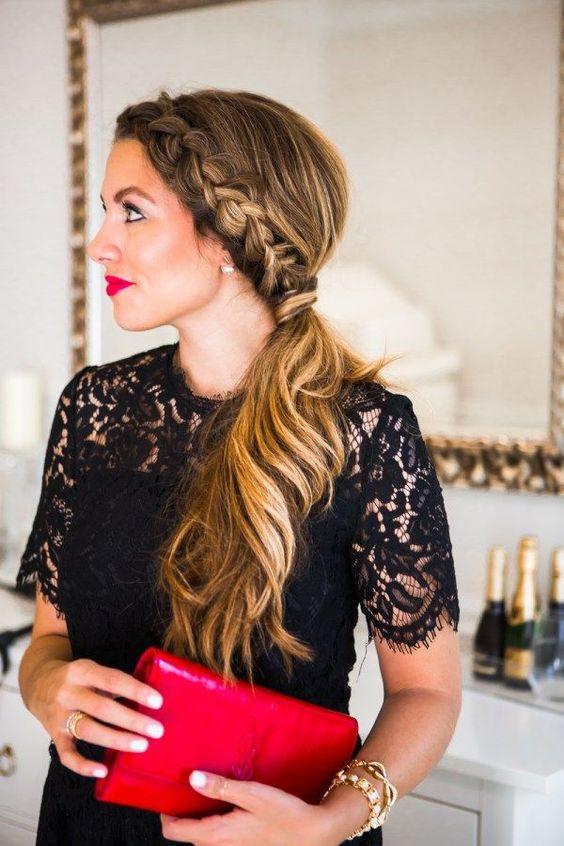 From hair care to soaring hair trends, we cover it all. We make sure you nurture your hair and stay on board with hairstyles and new hair trends. So hop on and make every day count with some of our creative and sassy hair trends.