Oily hair can be a bummer, but using the best pH balanced shampoo for oily hair will leave your hair soft and voluminous in no time!
For years I was fighting a battle with oily hair. It got to a point that a small, Gordon Ramsey-like voice would shout, "Your scalp has so much oil in it, America wants to invade it!" every time I brushed my hair.
At that time I thought shampooing it frequently would do the trick. Boy, was I wrong! Turns out the real culprit behind my greasy locks was the messed up pH balance of my scalp.
Related: Best men's sulfate free shampoos for oily hair
What's pH? To put it simply, it's a scale that ranges from the numbers 1 to 15 and indicates the acidity or alkalinity of a substance.
The perfect neutral is water with a pH of 7. Anything less than that is considered acidic, and anything more is alkaline.
Does pH balanced shampoo help oily hair?
And before you ask does PH Balancing shampoo help with oily hair, lets delve in on the basics.
Yes, pH balanced shampoo can help oily hair. Oily hair is often caused by an overproduction of sebum, which is a natural oil produced by the scalp. Using a pH balanced shampoo can help regulate the pH level of the scalp, which can reduce the overproduction of sebum and help control the oiliness of the hair.
Additionally, pH balanced shampoos are formulated to be gentle on the hair and scalp, which can help prevent damage and dryness that can exacerbate oily hair.
No, you don't need to become an expert on chemistry to care for your hair. All you need to do is remember the following:
The scalp has a pH of around 5.5
Hair, on the other hand, is slightly more acidic with a pH level of 3.67
Shampoos should ideally have a pH between 3.7 and 4.9 (less than 5.5, in other words)
So the main question now is, "How to know if a shampoo is pH-balanced?"
Well, you can always buy pH testing strips to check the levels of your shampoo. Just kidding!
To make it easier for you I've reviewed some of the best pH balanced shampoo for oily hair. You can read on to know if they're right for you and choose one to suit your needs.
Top pH Balanced Shampoo For Oily Hair
You don't have to be a scientist to figure out what a balanced pH level can do for your hair.
The result is in front of your eyes. Smoother, silkier hair that is strong and healthy. If the pH goes even a little haywire, all sorts of problems like greasiness, dandruff, frizz and breakage can arise.
What can you do? Take your pick from our list of pH balanced shampoo for oily hair. Remember balance, harmony and all that.
Tree to Tub Soapberry pH Balanced Shampoo For Oily Hair
I think the Tree to Tub Soapberry shampoo might just be the best pH balanced shampoo for oily hair on this list. I say this for two reasons.
One, it's ingredients are completely natural. So no parabens, sulfates, dyes or any other harsh chemicals. Two, it does more than reduce excess sebum from oily scalps.
It takes care of itchiness and flakiness of the scalp too. You can thank the anti-inflammatory and antifungal ingredients like aloe vera, chamomile, eucalyptus essential oils for that.
But the major component of this shampoo is soapberry. It gives this product that rich, creamy lather that helps clean your oily scalp.
Those who have used this shampoo seem to love its fresh, minty scent. And the best part is that the fragrance is not synthetic at all. It's just peppermint essential oil.
Pros:
Vegan formula
Packagin made of recyclable materials
Fragrance is essential oil based so safe for sensitive scalps
Antifungal and antibacterial
Helps reduce itching and flaking
No SLES or SLS
Cons:
Can leave hair dry and frizzy
Sebamed Scalp Balancing Shampoo
If your scalp is really, really greasy and dandruff is also a concern, you might like the Sebamed Scalp Balancing shampoo. Like the others on this list, it too has a low pH of 5.5.
Using this shampoo cleans the scalp of grease and gunk, leaving it clear. It's great for itchiness and irritation too.
The best thing about this shampoo is that it further protects the scalp from fungi, bacteria and recurring dandruff.
I just have one complaint, sulphates! Yes, this shampoo contains sodium laureth sulphate.
So if you have colour treated hair or damaged strands, I wouldn't recommend using this product. But if your main concern is excess oil and pH imbalance, go right ahead.
Pros:
Helps protect scalp from fungal infections and bacterial infections
Removes excess oil and grease from scalp
Removes product build-up
Reduces ithcing and irritation
Cons:
Contains sulfates
Strips hair color
Not for dry, damaged strands
Global Keratin GKhair Balancing Shampoo
Another best pH balanced shampoo for oily hair is this one from Global Keratin GKhair. It helps restore the pH on your scalp to a suitable acidic level.
Plus, you'll find that it is free from all the usual problematic ingredients like sulphates, parabens, gluten, DEA and TEA.
The reason I've included the Global Keratin GKhair Balancing shampoo on this list is that it cleanses excess oil from your scalp while keeping it conditioned.
What I loved most about this shampoo is that it contains keratin as a major component.
So it's a multitasker. It not just keeps the scalp healthy but also helps repair dull and damaged hair strands.
Since the formulation is very mild, you can try this shampoo for colour-treated hair.
Pros:
Free from SLS and SLES
Removes excess oil and product build-up
Helps repair damaged hair
Mild formula doesn't strip hair color
Aloe vera soothes scalp and hydrates
Cons:
Whamisa Organic Seeds Hair Shampoo For Oily Scalp
The top three reasons why I liked the Whamisa Organic Seeds Hair Shampoo lies in its ingredients.
First off, there's palm kernel, which replaces sodium laureth sulphate as a surfactant. What does this mean? Only that the shampoo forms a rich later and leaves the scalp feeling clean without being too harsh.
Next, there is the sub-acidic formulation which is derived from the process of fermentation. This restores the pH balance of the scalp to its favourite 5.5 level.
Finally, the shampoo contains yuzu and apple extracts which regulate excess oil production and clean the scalp without leaving it too dry.
This Whamisa shampoo is a good choice if you want clean, soft and healthy hair.
Plus, it's vegan and cruelty-free too. So if saving the environment is your goal, you might want to take a look at this product.
Pros:
Contains natural, mild surfactants instead of sulfates
Helps regular sebum production on scalp
Vegan and cruelty-free formula
Helps maintain ph balance on scalp
Adds shine and hydration to hair
Essential-oil based scents
Recyclable packaging
Cons:
Very expensive
Might not suit frizzy or curly hair
Ethique Solid Shampoo Bar for Oily Hair
You'll find that this shampoo is a bit different from others on here. Well, it's not shampoo (or at least liquid shampoo) at all, but a soap bar.
The main draw of this shampoo bar is its vegan, plant-based formula. There's also the fact that it is compostable and leaves behind zero waste. Hurray for this eco-warrior!
But let's get to how it actually treats your hair.
The bar contains lime oil and castor oil that help remove excess sebum from the scalp and glycerine, which keeps hair from getting too dry. And it is pH balanced and soap-free as well.
So what's the issue? The bar contains sulphates. Not sodium laureth sulphate, but sodium coco sulphate. But surfactants, nonetheless.
That's a bummer. But if you're willing to overlook this issue, the shampoo bar performs well otherwise.
Pros:
Vegan formula
Natural SLS and SLES free formula
Contains glycerin that helps hydrate hair without leaving it greasy
Lime oil helps remove excess oil and product build-up
Cons:
Mild surfactants can still strip hair color
WOW Apple Cider Vinegar Shampoo
The WOW Apple Cider Vinegar shampoo is probably one of the more popular shampoos on this list. As the name suggests, apple cider vinegar is a major component of this product.
This is a good thing. I find that nothing works as well as apple cider in restoring the pH balance of the scalp. And that's not all it does.
This shampoo is great for detoxifying your hair of build-up and excess sebum. Plus it contains nourishing ingredients like argan oil and almond oil that add moisture to the strands.
So this multitasking product is good for oily scalp, damaged ends, dandruff, frizz and a whole lot of hair problems.
You'll also be pleased to know that it is free of sulphates, parabens, gluten and other harsh ingredients.
Combine all this with the DHT blockers and cruelty-free and vegan formula, and we've got ourselves a winner.
Pros:
Contains DHT blockers that help with hair growth
Sulfate and paraben free
Helps control oil production on scalp
Helps control dandruff and repairs damage
Cons:
Makes hair frizzy and dry
Not for curly hair textures
Christophe Robin Purifying Shampoo With Jujube Bark Extract
It's not a rule that if you have an oily scalp, the rest of your hair is greasy too. In fact, most of the time hair gets oily at the scalp due to product buildup and excess sebum production while the strands remain dry and lifeless.
And if this is your story, I suggest trying this shampoo by Christophe Robin.
I liked how light, gentle and sulphate-free the formulation is. Perfect for daily use! The shampoo also contains jujube bark extracts that help maintain the pH levels on the scalp.
What's more, if you have a dandruff problem, the Christophe Robin Purifying Shampoo is a great pick. It removes flakes and eliminates itching.
Pros:
Helps with dandruff and itching
Great at removing product build-up
Soothes irritated scalps
Cons:
Very expensive
Contains milder forms of sulfates
Strips hair color
Suave Essentials Daily Clarifying Shampoo
If you're looking for the best pH balanced shampoo for oily hair, but within a budget, you should try the Suave Essentials Daily Clarifying Shampoo.
It cleans excess oil and flakes from the scalp without drying it out. And if you have a sensitive scalp, then this product might suit you as it is hypoallergenic.
But we think it falls behind other shampoos because of two reasons. sulphates and fragrances.
The shampoo contains sodium laureth sulphate that gets too harsh on the hair in the long run. Fragrances make your hair smell great but might dry it out too much.
So if you're willing to compromise for the sake of saving money, I say go for it. If not, try other shampoos on this list.
Maple Holistics Degreaser Shampoo for Oily Hair & Oily Scalp
This clarifying Maple Holistics Degreaser Shampoo is paraben-free and sulphate-free like most on this list.
I also liked that it's ingredient list consisted mainly of organic, natural ingredients.
There is lemon oil and basil oil that purifies the scalp and adds volume to hair.
Rosemary and cypress oil that restores its natural pH levels. And peach kernel and botanical keratin that strengthens damaged strands.
Whew! That's a lot of work for one shampoo. But it's not without its drawbacks.
Some users have found that using the shampoo dried their hair too much.
And not many like the fragrance either. But apart from that, this product works well to keep your hair strengthened and nourished.
Aveeno Scalp Soothing Apple Cider Vinegar Blend Shampoo
Another shampoo with apple cider vinegar! Like I said before, nothing works better than some apple cider to restore the scalp's pH balance.
The Aveeno Scalp Soothing Apple Cider Vinegar Blend Shampoo does all that it's supposed too. It cleanses excess oil from hair, removes product build-up and adds shine.
But apart from these, the oat formulation also helps repair damaged strands.
There's no dyes, parabens or sulphates in this shampoo.
But it does contain parfum that leaves a fragrance. I've got no complaints, but some users have found the scent to be too overwhelming. Check it out and decide for yourself.
FAQs – pH Balanced Shampoo For Oily Hair
Balance. Harmony. Neutrality. This is the ultimate goal. No, I'm not talking philosophy, I'm talking about your scalp.
If the pH levels are balanced on the scalp, your hair gets stronger, softer and healthier.
Want to know more? I'm sure you have loads of questions, that's why I've tried answering a few for you here:
Do I really need a pH balanced shampoo?
Okay here goes. First thing you need to know is that your hair is made of tiny little scales called cuticles. When you wash your hair using an alkaline product and water, it causes the cuticles to open up.
Now, this is not good. Your hair is left exposed, frizzy and vulnerable to damage. If you use a pH-balanced shampoo with a mild acidic formula, it closes the cuticle, smoothening the strands and protecting it from damage. 
Apart from the cuticle problem, using alkaline or non-pH balanced shampoo can cause hair to lose its elasticity, leach out
hair colour
and increase porosity.
So bottom line? pH-balanced shampoos are the best.



Why is maintaining the pH level on the scalp important?

So pH levels can not just affect the health of hair strands, but the scalp as well. Your scalp already has a mechanism in place to keep it healthy. Using harsh products just disrupts the whole environment. Result? Increased dryness, sebum production or infections.
To get technical, the scalp has a layer of lactic acid, amino acids and sebum to keep it protected. This layer is called the acid mantle. Using a pH-balanced shampoo is important to keep this acid mantle unharmed. 



Does colouring hair affect the pH level of hair?

Most hair colours are slightly on the alkaline side. Not to worry, this is necessary to cause the cuticles of the hair strands to open up. It allows for better penetration of hair dye.
But what's not good is allowing the cuticles to remain that way. So your next step after hair colouring should be to use a pH balanced, colour-protect shampoo and conditioner.
They help seal in the hair dye and keep your locks looking softer and shinier too.



My hair is naturally curly. Do I have to use a pH-balanced shampoo too?

Yes. I'd say more so than regular, straight-haired folks. Curly hair has a more alkaline pH level as the cuticles are slightly more open than straight hair.
And also because, unlike straight hair, the sebum from the scalp doesn't always reach down to the ends. So using a shampoo with low-pH is necessary for those with curly hair. Even if you have an oily scalp.



What is the best pH for a shampoo for oily hair?

The best shampoos for oily hair are those with their pH anywhere between 4.5 and 5.5. This is the same as the pH on your skin and scalp, so these shampoos do not disturb the natural chemical environment of your scalp.
Hence, they do not contribute to either over-drying the scalp or triggering excess sebum production. These shampoos are slightly on the acidic level and will help control oiliness on your hair.



Apart from shampoo, how else can I restore pH levels of oily hair?

While using the best pH-balanced shampoo for oily hair is essential, there are other things to keep in mind.
For one, don't forget to condition your hair. The scalp might be oily, but the strands still need moisture. This is especially true if you have curly hair.
For another, go natural. We don't just mean using natural ingredient-based products. 
Raid your kitchen. Try a mix of apple cider vinegar and water to rinse your hair. Or apply aloe vera gel to maintain scalp and hair moisture after the shampoo cleanses the excess oil.
These simple hacks will leave your hair's pH balanced in no time. 
Also read
Best shampoos for your hair growth
Best hair vendors on Aliexpress vendors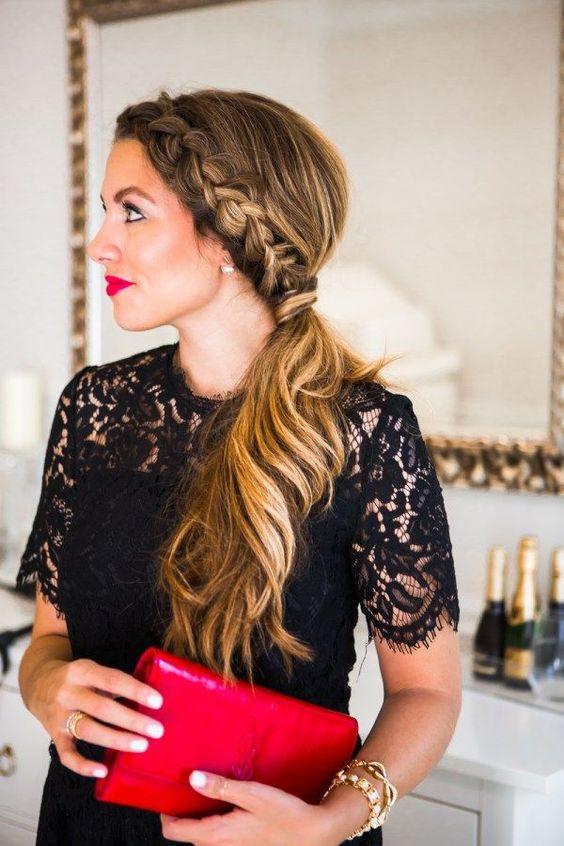 From hair care to soaring hair trends, we cover it all. We make sure you nurture your hair and stay on board with hairstyles and new hair trends. So hop on and make every day count with some of our creative and sassy hair trends.