I think women should stop shaving to rid of body hair. Confused? Don't be, I just think women should use the best at-home laser hair removal devices instead.

There are better ways of removing hair than shaving or waving.
Shaving really causes your hair to grow like the Amazon forest. It also cuts, causes irritation and doesn't really last long.
Sure it might be something you can easily do while bathing, but there has to be a solution! 

We've been looking at an alternative such as Laser Hair Removal. So we went to the market (Amazon Store) and bought a bunch of these devices to find out the best home laser hair removal. 

Did we find the one? Read on!
Top At-Home Laser Hair Removal Devices
Below I've compared and contrasted the best at-home laser hair removal devices. Take a look!
#1 Remington iLight Pro Plus Quartz
Based on Dr. Murray' research, he has concluded that the Remington iLight Pro is not good for darker skin tones. This is because the device cannot differentiate between hair and the skin tone. Avoid this device, if you have a darker skin tone.

It takes about 7 to 10 days to completely treat your hair and remove it of any hair. This doesn't work exactly with lasers, but something called the Intense Pulsed Light.
Each time the light emits, it's called a pulse. You can use this device for up to 30,000 pulses, which is quite a lot. 

If you are looking for a laser hair removal system that can cover a wide patch, then this will be your best bet. One of the best home laser hair removal systems going around in the market.

I wouldn't recommend this device for people who have a caramelish skin tone.
#2 – Silk n Infinity 400,000
If you are wondering what the 400,000 stands for in the name, it's 400,000 pulses before the device stops working. Hence the higher price point. This device will last you a long, long time. There are three distinct benefits to the Silk n Infinity.

Firstly, it's super small and portable. You can carry it wherever you go and you can use it anywhere. Secondly, it has different settings that lets you choose the amount of energy you want to dissipate from the device.

Thirdly, it works on all skin tones, which is a big relief, as you don't have to worry if you have the right skin tone for this product or not.

" If you don't mind paying a premium price for a superior product, then this should be on your list" says Dr. Murray
#3 Tria Beauty Hair Removal Laser 4x
If you want to use a product that the pros use, then Tria Hair Removal should be your choice. Why? It is FDA approved for home use, which makes it one of the few devices to get FDA approval.

It has an LED display that helps you navigate the device very easily. The battery life is about 30 minutes, which means each treatment can last quite some time without you having to worry.

The energy levels on this device are a tad higher than a lot of the other devices and that is why it's super popular among professionals.

The device will guide you through each process and different levels of energy. Even if you are new to laser hair removal, this device will work wonders.
​#4 – XSoul At-Home IPL Hair Removal
The first thing that got Dr. Murray's attention when it came to this product is that it could be used on your face. Now, a lot of people might be scared and that's a valid thought. Dr. Murray explains, why this works so well.

This device has a short nozzle that can be directed on a certain portion of your face. So if you are looking at removing stubborn hair on your chin, neck, sides or even your upper lip, then the Remington iLight Ultra Face will do the trick. Remember to cover your eyes when you are treating your hair closer to your face.

Can this work on the body? Why of course. This is an entire body system and it's pretty amazing!
#5 Tria Beauty Hair Removal Laser For Face
We can't get enough of Tria Hair Removal products here at Best Hair Looks. This particular Tria laser hair removal works with actual laser and not just IPL(Pulse Emissions). This makes it one of the most powerful products that are out there.

This particular device works well with dark hair. For people with light hair, you might want to skip this. The only thing with this device is, there needs to be a considerable gap before your treatments. The ideal timeline would be, one treatment every two weeks. \
#6 – Philips Lumia At-Home Laser Hair Removal SC1998/00 
It's the last Philips Hair Removal Laser product, I promise!
This is a precision device and as it has a distinct design, you will easily be able to hold it, while you remove hair in the difficult parts of your body such as your upper lip and armpits and so on. 

So if you are looking for hair removal particularly on your face, then there's nothing better than the Philips Precision Hair Removal device. 

This uses laser, so it is more powerful than the other options in the market.
#7 DEESS Permanent Hair Removal
The best part about this device is, DEESS makes it clear on the timeline and the parts of the body this product works best on. 
They claim that it will take 4 weeks to clear out the hair in your lower legs, armpits and bikini area. It works on multiple skin tones and it automatically recognizes your skin tone through the smart technology.
You can treat your leg within 8 minutes. For complete results, you will need at least 7 weeks of continuous treatment.
#8 – Silk'n Flash&Go Express
Skin n Infinity's laser hair removal treatment is especially made for those with sensitive skin who cannot withstand harsh products. 
The laser treatment is made for hair removal from the roots and can be sure it does not grow back for a long time.
The treatment ensures 92% hair removal which is pretty promising in terms of investing in a worthy treatment.
Make sure you ensure that the energy level is mild lest you hurt yourself.
#9 – Braun At-Home Laser Hair Removal Devices
If one of the most popular electronics companies in this world makes a home laser hair removal device, then you take notice!
Braun has the best appliances that work well with all skin types since it works safely. It works with 30,000 flashes which is pretty fast and efficient. 
It has 10 energy levels which means you can make it work according to the hair growth.
We can ensure that your visible hair will be gone and your skin will appear smooth and glossy.
#10 – MiSmon hair removal laser 
Mismon is a great brand when it comes to eligible product and this laser product is the perfect proof of that statement.
The hair follicles are gently pulled out without affecting the skin condition at all and given harsh treatment at all.
This can be used on all parts of the body without fearing of having hurt or blood clots. The rate is about $180 which is totally worth the painless hair removal.
How to use laser hair removal at home?
Lasers are very effective in removing hair because they use heat to burn off the hair follicles and they stop them from growing. The laser removal systems at a salon are much more powerful, the ones at home are lighter versions.
You will need to use them repeatedly for the hair to stop growing and it isn't a one time process. The hair starts thinning initially, then it stops growing.
Always remember to use a hair removal system with very little amount of hair on your hands or legs. You can't use it when you have too much hair.
They don't work that well with blonde, white and light colored hair.
How to select the best at-home laser hair removal devices?
The answer is yes and there are a few things you need to keep in mind before you make a purchase.
#1 Time between flashes
This tells you how quickly the laser removal is working on your hair. Each flash represents heat that comes from the laser. Faster the flashes, better it is for you.

#2 Number of flashes
The longevity of a laser removal system depends on the number of flashes. Some has 30,000, some have more.

#3 Number of treatments required
To completely remove your hair, you'll need to use this system consistently over a period of time. Most removal systems will tell you the number of treatments it will take to remove your hair and how long that period will last. 
#4 Skin Tone
Some devices work well only with lighter skin tones and some with darker skin tones. You need to be careful before buying a certain type.
As you can see laser hair removals do actually work, but you need to get the right product for your hair color, skin tone and also the number of pulses.
Doing a bit of research before you make a purchase will give you a much better experience with the right product. Here are some do's and dont's.
Do's and Dont's with Laser Hair Removal Products
Do not use the wrong product for the wrong skin tone, you will burn yourself
Do not use a product that does not suit the colour of your hair, you might burn your hair or you might not see results at all
Do not flash the light in your eyes, you might be blinded temporarily or permanently
Do not use it at a setting that isn't comfortable. Make sure to test the product step by step and see how your skin reacts to it.
Do take your time and give at least a few weeks to see the results. Hair follicles are tough as nails and it takes time for those little suckers to be totally out of your system
Do learn the process of using lotions and creams along with your laser hair removal device, it will make your job much easier
Do not rush. Be patient when you are treating your hair.
Also Read :
Best hair growth products for men
Best shampoo and conditioner for type 4c hair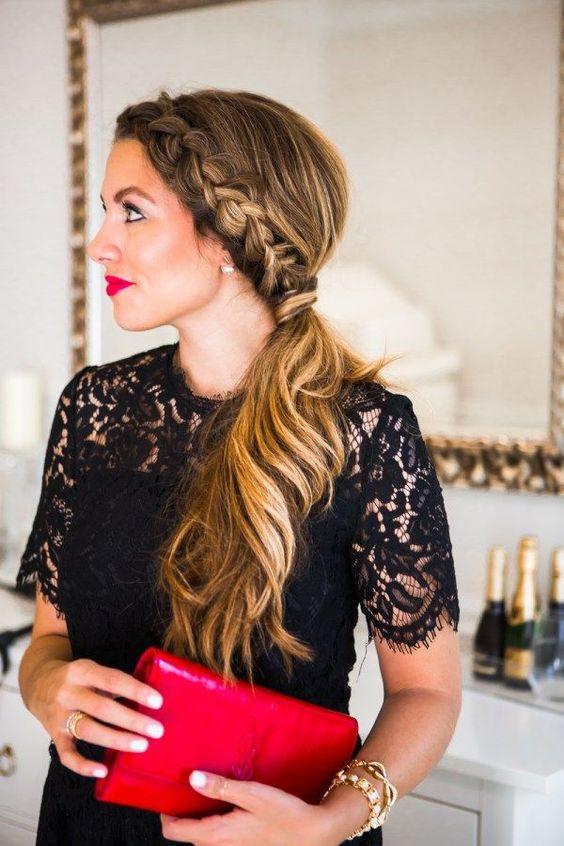 From hair care to soaring hair trends, we cover it all. We make sure you nurture your hair and stay on board with hairstyles and new hair trends. So hop on and make every day count with some of our creative and sassy hair trends.
Philips Lumea Advanced IPL SC1998/00
By using the best at-home laser hair removal devices, you can reduce body hair painlessly without the hassle of waxing or shaving. The Philips Lumea Advanced IPL SC1998/00 is safe for use on face and bikini area too.
Product SKU: PHORBK282V22
Product Brand: Philips
Product Currency: USD
Product Price: $419.00
Price Valid Until: 2022-07-15
Product In-Stock: InStock