Nothing beats a fresh fade. Finding a good clipper can be a hassle, let alone finding the best hair clipper for fades.
Classy and stylish, no wonder fades are one of the most popular haircuts recently.
All you need is a great pair of hair clippers with good blades for a proper taper.
Related: Best Edge Up Clippers
Related: Best Vacuum Hair Clippers
Related: Best Trimmers for Lineups
Aside from being simple and sophisticated, fades look incredible on just about anyone, regardless of head shape or hair type.
The most important things you need to achieve a good fade? A steady hand and the best hair clippers for fades.
How I tested the best hair clipper for fades?
After looking at several of the hair clippers in the market, I found a few products best suited for fades. I tested them on the following parameters with help from my team and rated them on a scale of 1-5.
Powerful Motor – Lookout for the best quality product bringing you the most powerful motor. You want your clipper to last long enough to complete your look before running out.
Sharp, Precise Blades – You also want the hair cutting process to be fast, meaning the clipper blades should be the sharpest and most precise.
Budget -The right clippers should match your budget and also come with a ton of accessories that justify the price.
Top Hair Clippers For Fades 2021
Your hair reflects the style and impression you wish to project. Picking a clipper, hence, can be the difference between you and your best look.
Even though styles are of personal preference the most popular of them, hands down have been the fade.
Here are some of the top hair clippers for fades!
Wahl Professional 5-Star Cordless Magic Clip
I picked this one first as Wahl is a company known for its well-designed grooming instruments.
It is also recognized as "America's Clipper Company". The Professional 5-star Cordless Magic clips create the closest fade cuts.
The cutting experience allows a wide range of freedom, flexibility and is quite convenient. This clipper lets you have precise lines and master fades and shape ups.
I found that the blades on this clipper are super sharp and have absolutely no overlap. The blades are super-fast with individual taper levels, which will help you get the perfect taper or bald fade.
What I also liked is how the clippers motor is quite powerful and comes with a lithium-ion battery making a long-lasting tool between charges.
I was also impressed how the battery lasts up to 90 minutes at a stretch. The product having a cord and cordless feature makes it versatile and quite flexible in terms of movement and time. This alone is value for money.
The set comes with a bunch of attachments or guard sizes to tackle all your needs. There are a total of 8 attachments, a cleaning brush, oil, a red blade guard and a charging plug.
All the commercial-grade components- a blade, guard sizes, the powerful motor all make this a top-notch product for a fantastic fade.
The corded edition of these clippers gives you 50% more intensity than the standard professional clippers.
Pros
Long-lasting lithium-ion battery
Comes with 8 attachments
Easy to use
Corded/cordless editions
Zero-overlap blades
Cons
Battery performance noticeably less on battery than when plugged in
Oster Fast Feed Hair Clipper
If you've been annoyed by the typically noisy fade clippers, Oster Fast Feed Hair Clippers is the way to go.
These clippers help create an excellent fade very quickly. The product comes with a Whisper Quiet pivot motor that cuts and shapes the hair flawlessly with both dry and wet hair.
What's special about this product is that Oster's clipper uses a motor that is twice as powerful in comparison to the magnetic motors most commonly used in fade clippers.
This is a great choice for any professional barber. Even though it is a little bulkier, it is a powerhouse of an instrument to pass on.
I liked it fairly enough as it is easy to manage and is fairly efficient. It cuts well, quick and short.
The product design allows for a superior grip and is comfortable to hold for extended periods of time.
Achieving a close cut is the most important part of a skin fade and this clipper delivers! The product comes with four attachments, cleaning brushes and a blade guard.
The settings on this allow you to quickly change while creating a fade, making it easy to use and cut down on time spent.
In case you require additional accessories, they would be combs for different lengths and maybe additional guards depending on your usage.
The clippers not only deliver a stunning taper, but these are also incredibly durable as a product, lasting you years. I also liked how the clippers come with an 8-foot cord, increasing your mobility and reach.
Pros
Whisper quiet pivot motor
Great choice for professional barbers
Ergonomic design
Cons
Andis Master Adjustable Blade Hair Clipper
Andis Master Adjustable clippers are professional hair clippers that are versatile and powerful.
They are recommended for all hair types – curly, wavy, coarse, thick, you name it! These are exceptional for fading as well as outlining the edges and hairline.
My favourite part is the product design! The body is sturdy and strong, made of lightweight aluminium. The handle, too, is designed for maximum comfort and a great hold.
And the blades are stainless steel and coated with carbon, which means they don't get dull quickly.
The magnetic motor is very powerful, running at 14,000 strokes per minute while also being quiet.
Andis clippers give you efficient, close, and precise cuts. Adjusting the clipper blades is fast and easy with its adjusting lever. This allows for total control while tapering and switching sides.
I found that this is a wonderful clipper for skin fades but does not include guards which limit its range. It is recommended to buy a set of combs and attachments to increase versatility.
Pros
Well-built with quality materials
Carbon-coated stainless-steel blades
Easy-to-use lever
adjustable from fine to coarse
Can be Zero gapped.
Cons
Guards not included
Heavy
Wahl Clipper Elite Pro
I've already established how popular Wahl's presence is in the clipper industry. Wahl Clipper Elite Pro is designed for superior grooming for anyone regardless of skill set, making it the best option for someone looking to advance their tapering skills at home.
Even while being one of the cheapest on the list, it is a high-performing and well-designed tool for fades.
This clipper has self-sharpening blades that do not pull or snag on hair which can happen often with thick or coarse hair.
These blades require little to no maintenance with top-grade tapering. The clippers come with 10 guide combs that provide you with the smoothest lines.
These clips are made of stainless steel which is very easy to work with. The motor it houses is extremely powerful and you can trust that it will not run out on you in the middle of a fade.
The Wahl Clipper Elite Pro is a great set for anyone starting out with fading their own hair or if you are a professional, this includes all the attachments you can imagine and works for an extended period of time at a stretch.
This is also a good recommendation as it is a budget clipper too.
Pros
Has self-sharpening blades
10 secure-fit stainless steel clip guide combs
Powerful and durable motor
Premium Accessories
Cons
Over heats
Poor ergonomics
Wahl Professional Super Taper II Hair Clipper
Wahl brings another great clipper for fades- the Wahl Professional Super Taper II, these clippers
are designed for a smooth and quick finish even for the thickest of hair.
Although running on an electromagnetic motor, it is stronger and much faster than the others in the market. For all your heavy cutting, fading and tapering needs, go for this set of clippers.
The motor in the clippers is hardy and well built, this allows them to be a great choice for any hair type.
Perhaps the best feature of these hair clippers is the Wahl's v5000 electromagnetic motor, which allows you to glide over the thickest of hair in a smooth motion.
The sharp, high-performance blades are meant to last for years. These help you achieve the most precise cut making your fade to sophisticated.
I found the side lever easy to adjust, allowing you to switch the cut length, texture and taper. The clippers are a complete package, arriving with a full set of comb attachments.
You can find 8 of these comb guides ranging from 1/8th to 1 inch. The package also includes oil, a red blade guard as well as a cleaning brush.
The product design is as polished and sleek as the fades that it can create.
Pros
Robust and sturdy motor
High quality and sharp blades
Sleek design
Cons
Heats up quickly
High vibration
BabylissPRO GoldFX
BabylissPRO clippers are well known in the industry and you are very likely to find one in any barbershop you walk into.
This is because the company is regarded as reliable and produces clippers that are powerful and well designed. They work long and uninterrupted to finish a cut with ease and precision.
The BaBylissPRO GoldFX is a great example of one such clipper. In fact, these are premium clippers that are among the best you can find for fades.
Coming to the most remarkable features and components of the product, the clippers house a brushless high torque motor. The design guarantees to tackle fades on any hair type, this is big thanks to the powerhouse of a motor.
Often with clippers, you might have to make multiple passes to get a close cut. This is not a problem with the GoldFX clippers.
Complementing the power of the motor, the clippers are fitted with a DLC Titanium-Coated blade. DLC stands for "Diamond-Like Coating", this component ensures a precise and close fade, creating a low friction coefficient.
This type of design makes the blades durable and corrosion-resistant. The clippers create an enjoyable experience while creating fades without any snagging or pulling of hair.
Even after being in the class of cordless clippers, it does not fall victim to the age-old problem of running out quickly.
This is because of the lithium-ion battery it comes with that can give you 2 long hours of runtime on a full charge.
This product also features the option of using the cord. Best of both worlds. The product itself looks absolutely sophisticated with its gold finish and all-metal casing.
Speaking of the design, it does fall short on the fact that it is not ergonomic making it not the easiest to hold and wield, the guards too can feel flimsy.
These may not be the biggest deal breakers but can hinder your performance in case you require using these clippers for hours on end.
The complete package includes – a Cordless Gold Hair Clipper, eight guide combs attachments, oil, a blade guard, cleaning brush and a charger,
Pros
Reliable lithium-ion battery
Lightweight
Powerful motor
Durable blade
Durable Housing
5-dent click lever
Elegant gold finish
Cons
Noisy
Expensive clipper
Ergonomics could be better
A good fade is crafted by a good quality clipper and for you to find the best-suited one for your needs is the goal.
The above list brings you your best options for the quickest and most precise way to achieve the freshest look. Enjoy looking fly with your clean-cut fade.
Also Read:
How to sharpen hair clipper blades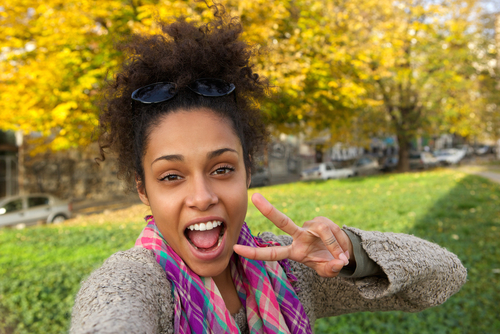 Helen is committed to bringing you the latest popular hairstyles, hair care tips, and hair-related products. You can check more of her work on besthairlooks to find fashion inspiration, product reviews, tutorials and more!
Wahl Professional Super Taper Hair Clipper
The best hair clippers for fades come with razor-sharp, staggered blades and several adjustable combs for blending and fading. The Wahl Professional Super Taper Hair Clipper is suitable for coarse, African American hair.
Product SKU: KLH2B22N2N
Product Brand: Wahl
Product Currency: USD
Product Price: $58.95
Price Valid Until: 2022-05-14
Product In-Stock: InStock