The pandemic and the lockdown have brought many of your skills to the forefront, including trimming your own hair.
Now, we know that that's an art but it can get real messy real quick, and like every artist, it's essential to have the right tools.
Vacuum hair clippers are the way to go if you want a neat haircut or a close beard trim but without your hair all over the bathroom floor and sink.
Related: Best Hair Clipper For Fades
Related: Best Shape Up Clippers
Related: Best Wahl Clipppers
Check out below for some of the best vacuum hair clippers:
Top Vacuum Hair Clippers 2021
Remington Hc6550 Vacuum Hair Clippers
Trimming your hair at home cannot get easier than with the Remington Hc6550. Remington, as we know, is a popular professional hair styling products brand and lives up to its reputation with the easy to use products which produce neat results.
The Hc6550 vacuum hair clipper operates cordlessly, giving you the flexibility to move to a mirror that is convenient for you.
The vacuum is powerful enough to get rid of upto 95% of the hair that has been cut. This is stored in the expanded bin and it can be emptied into the garbage later. It comes with 9 different combs to help you achieve the results that you want.
These combs have titanium coated blades that are ground with expertise to give you precision while cutting. These can get through the thickest of hair without any difficulty.
Apart from these, the kit comes with other essential items like a barber scissors, tapering combs and even a blade oil to help maintain the quality of your clipper.
The vacuum trimmer operates using a powerful battery and can operate for a whole 60 minutes once you have brought it to full charge for about 4 hours.
The Remington Hc6550 is one of the more expensive vacuum hair clippers in the market.
Remington VPG6530 Vacuum Hair Clippers
Remington has several models of vacuum hair clippers and the VPG6530 is one of the best among the moderately priced clippers. I love the sleek look of these clippers, not to mention the excellent vacuum sucking feature which keeps the bathroom clean.
While the Hc6550 is more expensive, it is to be noted that that is an 18 piece model. The VPG6530 on the other hand is a 10 piece model which includes 4 attachment heads and 5 combs.
The attachment heads can be switched between a full sized regular trimmer, a foil trimmer, a nose & ear hair clipper and a detail trimmer. Working on a lithium powered battery, this hair clipper is one of the quickest charging, ready to get back to life with just about 5 minutes of charging time.
When it's on full charge it can function for close to an hour. The attachments are simple to slide on and off, making the cleaning very easy as well.
Wahl Model 9870-100
Wahl is one of the leading brands of hair and beard grooming products in the market. The 9870-100 is priced on the higher side but also boasts of features and functions that justify the price. The trimmer has a sleek appearance with a premium finish.
The vacuum feature of the Wahl 9870-100 is one of the best you get, where it sucks upto 99% of the hair trimmed. That leaves almost no hair or mess to clean up afterwards!
The Wahl stores the sucked hair in a small chamber that can be emptied and dusted off once you're done with the trimming. Wahl also has one of the longest run times on full charge.
While most trimmers can go upto 60 minutes, Wahl can run for an additional 30 minutes on full charge.
Charging is also very quick with the lithium ion battery included. It has a worldwide voltage system, so this is a great partner to carry along on your travels to help stay neatly groomed.
Speaking of the performance, the blades are carbon ground for high precision.
They self sharpen and stay sharp for a close and smooth trim every single time. The hair clipper comes with 12 guide combs for any kind of trim or style you want to sport.
You get a travel case with the set which can be used to store the trimmer and the attachments.
KEMEI Vacuum Haircut Kit
Kemei vacuum hair clippers is one of the best selling hair trimmers online, owing to the efficiency of the vacuum function. It removes upto 98% of the hair cut, no matter how tiny it is, leaving you with no mess to clean up when you're done.
The rechargeable clippers are light in weight and very convenient if you travel a lot across the world. This vacuum hair clipper is fitted with ceramic blades. These blades are sharp and give you trims and cuts of the highest precision with so much ease.
They are smooth and safe to use on the most sensitive skin, even that of a baby's. You can use these vacuum hair clippers with the cord if you've forgotten to recharge, or when it has enough charge you can do away with the cord for more flexibility.
The battery is quite powerful and charges in less than 3 hours. The hair clipper comes with an LED display where you can read the battery status and figure out if you need to charge it.
The blades can be slipped out and removed, and this makes it easy to wash them once you're done using it.
Remington MB6850
As I mentioned earlier, Remington has a ton of vacuum hair clippers, but I'm listing some of the best for you. The Remington MB6850 is also a mid priced model that is cordless.
It sucks upto 95% of the trimmed hair, leaving not much to clean up later. The chamber where the hair gets stored can be removed conveniently and emptied into the garbage.
Powered by a lithium battery, the hair clippers can run upto 90 minutes when it has been charged fully. The size and the shape of the trimmer makes it easy to run along the edges like your jawline, sideburns and neckline.
It comes with an adjustable length comb where you can set 11 different lengths for the style of your choice. The blades can be easily removed and washed.
Philips BT7201
Philips is kind of the father of all grooming products, for both men and women, and this list wouldn't be complete without the Philips BT7201 vacuum hair clipper.
Priced quite high, these hair clippers catch most of the hair that's trimmed with a high velocity motor and fan system and store them in a chamber that can be dusted off once you're done.
The stainless steel blades are super sharp as they are double sharpened to give you a smooth trim.
The clippers come with an adjustable blade length, where you can set and lock 20 different lengths, from 0.5mm to a maximum of 10mm. Philips also employs a "lift and trim" feature that helps give an even trim even in hard to reach places.
The cordless hair clipper is powered by a lithium ion battery and can run for 80 minutes once fully charged. It also takes only about an hour to charge fully.
Panasonic ER430K
The Panasonic ER430K is a low priced, totally affordable model. The features may not be as fancy as many of the higher priced vacuum hair clippers but this one gets the job done.
The ER430K is specifically designed for nose and ear hair trimming with dual edge blades, and the precision makes it great for detailing beards and eyebrows as well. The blades are hypoallergenic and very safe. It can be used even while you're in the shower.
The vacuum system is super powerful, sucking up the tiny hair and storing those away in a chamber. This hair trimmer is designed for travel and it functions on an AA battery. The travel case and the cleaning brush it comes with makes it convenient.
Remington HKVAC2000A
The Remington HKVAC2000A is a real beauty with its smooth and sleek appearance. This 16 piece vacuum hair clipper gives you the trim or haircut you want without a hassle.
The hair clipper is one of the most efficient in the market as it works on a dual motor system, where one motor drives the trimming feature while the other one vacuums the hair, sucking upto 90% of the cut hair.
The hair is stored in a large removable chamber which you can detach and empty just as easily as you trim.
The cutting range given by the hair trimmer varies from ⅛" to 1", achieved by 6 length altering combs and 2 tapering combs, one for the left and one for the right.
The kit comes with barber scissors, 3 sectioning clips, a blade guard and a cleaning brush and a bottle of oil, just about everything you need for a great haircut at home. All of these can be neatly packed in the pouch given.
The one disadvantage of this high performance vacuum hair clipper is that this is a corded model. The Remington HKVAC2000A is priced mid range, but you can get a good deal or discount when you purchase it online.
With the above mentioned best products vacuum hair clippers we hope you can keep your beard trim always.
Read also
Most effective round hair brushes for safe drying
Here are some of the best hair color for those with grey eyes
Use these laser treatment devices against hair loss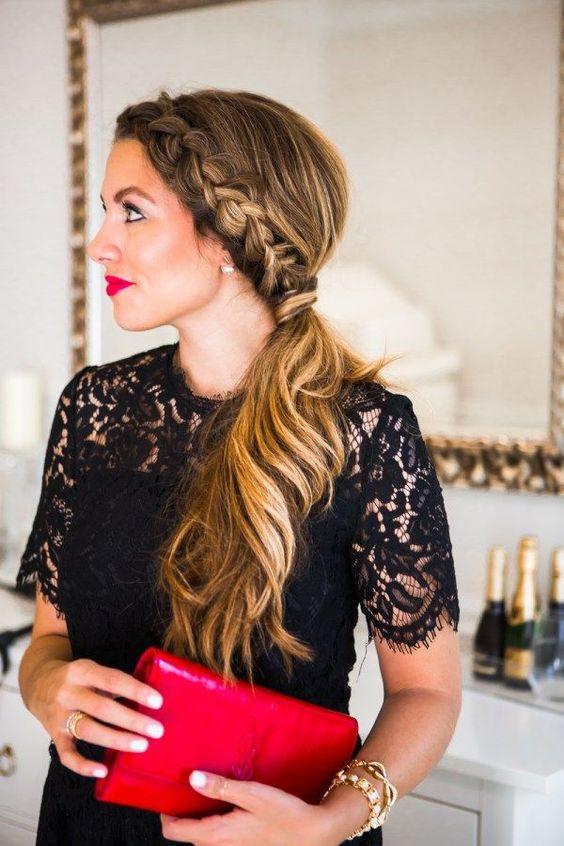 From hair care to soaring hair trends, we cover it all. We make sure you nurture your hair and stay on board with hairstyles and new hair trends. So hop on and make every day count with some of our creative and sassy hair trends.
Remington Hc6550 Cordless Vacuum Clipper
The best vacuum hair clippers provide a clean and easy shave. The Remington Hc6550 Cordless Vacuum clipper runs for 60 minutes and comes with several attachments.
Product Brand: WHLB222LPPK2
Product Currency: USD
Product Price: $49.56
Price Valid Until: 2022-06-12
Product In-Stock: InStock