If you're in love with the trending Korean hairstyles for medium hair and want to try them out, here are some amazing Asian medium hairstyles that suit all hair textures.
With K-pop and K-dramas becoming popular, Asian-led beauty is now the norm on Instagram and everywhere else!
So why should Asian women themselves stay behind on these hair trends?
In this article, I've compiled some of the most trending Asian hairstyles for medium hair lengths.
You can adjust some of these styles to longer hair lengths as well!
And yes, most Asian women do have silky, 1a or 1b hair textures, but this can also vary from person to person.
You genetics will also determine how thick or thin your hair looks! So I've ensured that these Asian medium hairstyles are a potpourri that suits several hair textures and types.
Amazing Asian Medium Hairstyles 2023
Here is a list of some of my favorite Asian medium-length hairstyles. The next, time you're going to your hairdresser, this will help give them a better idea of what you want.
Soft Curly Waves
One of the most popular Asian hairstyles for women I see on social media these days is a mass of soft curly waves.
These can be parted either at the centre or the side. What I like about this hairstyle is that it suits both large and small face shapes.
You can easily create them on hair that's naturally wavy (like 2b or 3a hair) but if you have poker-straight hair, you can use a hair waver to bring out the soft curls.
Straight Black Hair With Side Bangs
This is a classic Asian hairstyle! If you put on any K-drama, you'll see the main female character sporting this look.
And what I like about this hairstyle is that it's easy to maintain, especially if you already have straight hair.
The side bangs make it great for fuller, rounder faces as they give the illusion of a smaller, thinner face.
Medium Hair With Soft Wispy Bangs
Another popular Asian hairstyle that's making waves currently is the wispy bangs look. This is a very feminine style that can be worn with curls, waves or even straight hair.
The length of the wispy bangs can also be altered to suit your face structure. I like how the wispy bangs are a way to make thinning hair look well-groomed and elegant.
Shoulder Length Hair With Textured Waves
If you're looking for something with a more bohemian touch, I'd suggest getting the textured waves hair. I've shown how the hair looks on shoulder-length hair here.
But the best part is, if you decide to grow out your tresses, they'll look just as great!
Textured waves are also great for older women as they add a touch of youthfulness to your look.
Short Bob With Highlights
Yes, I know we're talking about medium-length hair, but a bob is so chic! Especially one like this with natural, elegant highlights.
If you really don't want to cut your hair short, you can definitely go for a "lob" or a longer bob.
But don't forget the highlights as this ties the whole look together. I prefer something more natural like caramel, dark blonde or even coppery shades.
Blunt Bob With Ombre
This is a variation of the hairstyle I've mentioned above. You just have to get a blunt bob (which looks very elegant and professional) and get an ombre balayage.
Now the color of the ombre is upto you. If you work in really conservative circles, you might want to stick with light to dark blonde or light to dark brown shades.
But if you can experiment with colors like burnt orange, pinks, reds, and even blue.
Shaggy Hair With Bangs
This hairstyle is fantastic for people who have wavy hair. The texture of the hair sells the shaggy look in my opinion. But that doesn't mean women with straight hair can't wear this look.
You'd need a bit of texturizing spray but it will look just as good!
You can also play with the bangs to change the look according to your preferences. I find wispy bangs or curtain bangs suit this hairstyle the best.
Middle Part Wavy Hair
Here's another hairstyle for wavy hair. I like this look as it's such low-maintainence. It's quite literally a wash-and-wear style.
All you need to do is take out a middle partition on your wet hair, dry it using a diffuser and let it set naturally. Voila! You've got this Asian hairstyle in no time.
If you have naturally straight hair, you might have to use rollers or hair styling tools to get the waves in your hair. But the end result looks just as chic!
Long Pixie
Yes, it's possible to get a pixie with medium length hair. Pixies were among the really popular Korean short hairstyles for women.
Celebrities like TWICE's Jeongyeon have also contributed to this trend.
A longer pixie is usually cut asymmetrically and very closely resembles an A-Line bob.
Sliced Cut with See-Through Bangs
If you like following hair trends on social media platforms like Instagram Reels or TikTok, you might have seen some of the "sliced haircut" videos with hairdressers chopping through hair like Ninjas!
Well, the end result is this amazing "choppy" cut that is just fantastic for adding the illusion of volume to fine, thinning hair.
And the addition of wispy bangs or see-through bangs is what this hairstyle needs to complete the look.
Medium Length Layered Hair
Another hairstyle that is great for adding that "bounce" to thinning hair is the layered cut. It will give you the choppy look just like the sliced cut.
But it's not as extreme as that one. The layers are cut elegantly and often frame your face, which is also a great way to hide your double chin.
Korean Wolf Haircut
Okay, you must be living under a rock if you haven't heard of the Korean "wolf cut"! The hairstyle is a layered cut that is very choppy and gives your hair a lot of texture.
Unlike mullets that have longer hair at the back, wolf haircuts form long, graduated layers that frame your face.
Curtain bangs are usually a standard part of the Korean wolf cut.
Platinum Dyed Waves
From TWICE's Sana to Blackpink's Rose, you'll see a lot of Asian celebrities rocking the platinum blonde look.
You can go for waves with your newly-dyed platinum hair, or you can even opt for straight hair like Pom Klementeiff has done. It looks extremely stylish either way.
Shoulder Length Hair With Round Bangs
If you're looking for a classic Asian hairstyle this is it! The rounded bangs have been a staple of many a Asian girl.
You can also find a lot of schoolgirls with rollers permanently attached to their hair at the front to get the perfect rounded bangs. So you see this hairstyle is quite popular.
I think this hairstyle goes best with silky, black long hair but you can try different hair textures and even play with the colors.
Wavy Hair With Ash Blonde Color
Want me to predict a hair trend for 2022? It's definitely Ash blonde hair. This hair color is simply sophisticated and edgy at the same time.
Which means it doesn't look out of place in the boardroom or the club. So no wonder it has so many takers!
Body Waves With Baby Bangs
If you have thinning hair, especially at the front, don't worry. You can actually turn your baby hairs on your foreheads into a style statement with these baby bangs look.
Adding body waves can also give the illusion of thickness and fullness to finer hair textures. So this one is perfect if you're looking for a cover for thinning hair.
Pastel Pink Lob
Right. So this one is a bit experimental. But it's simply so fashionable! Who doesn't love a good dose of pink?
And all the famous Kpop stars like Blackpink's Rose and Girl's Generation's Taeyeon are sporting the color.
While most versions of this hairstyle show wavy long hair, I feel like a lob goes equally well with pastel hair.
Wavy Lob With Money Pieces
Now here's another experimental Asian hairstyle for women. It looks pretty conventional at first, just a lob with wavy-textured hair but the real catch is the hair color.
This style involves adding two bold streaks of lighter highlights on the front sections of your hair. These are the titular "money pieces".
This hairdo is the new rage all over TikTok!
Medium Length Waves With Caramel Balayage
Nothing beats a traditional caramel balayage. It's both stylish and modern and doesn't require too much maintenance.
The caramel color also suits a lot of skin undertones like warm, cool, and olive. So it's very versatile in that way too.
I like this color best of wavy or slightly-curly hair as effect of the balayge is seen best in these hair textures.
Angled Bob Cut
Shoulder-Grazing Hair With Thick Bangs
Thick, Even Mid-Length Hair
Smoky Purple Ombre On Wavy Hair
Classic Straight Hair With Side Part
Cascading Waves With Highlights
Straight Medium Length Hair With Colorful Underlights
Straight Platinum Lob With Middle Part
Face Framing Layered Haircut With Side Part
I hope you liked this list of the most stylish Asian medium hairstyles. Korean and Japanese fashion trends are very popular on social media these days.
So you can try these hairstyles to take a leaf or two out of those stylish Asian ladies books'.
Also, these hairstyles are specifically for medium-length hair but you can easily try some of them on longer hair lengths as well.
If you want those gorgeous locks like the pretty girls on Instagram, you should also take care of your hair by using proper routines and products.
Also Read:
Top Asian Hairstyles With Highlights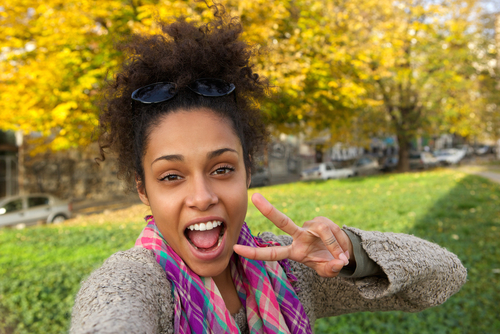 Helen is committed to bringing you the latest popular hairstyles, hair care tips, and hair-related products. You can check more of her work on besthairlooks to find fashion inspiration, product reviews, tutorials and more!