These actresses with blonde hair are among the most gorgeous. From silvery locks to honey blonde shades, you can see how these women pull off blonde hair color.
Blondes have more fun! Or so the saying goes. So what's stopping you from getting the blonde look?
If you're not sure how what blonde hair color to get, check out these actresses with blonde hair to get a rough idea of how the different shades look.s
Related: Actresses With Red Hair
Related: Most Beautiful Mexican Celebrities With Blonde Hair
Related: Best Hair Removal Laser For Blonde Hair
Every time I go to my hairstylist, I take a picture of a celebrity to show to them. This, I find, is more accurate than simply describing my preferred hairstyle or hair color.
These naturally blonde actresses and celebrities with iconic dyed blonde hair can inspire you to try out blonde hair at last.
If you're dying your hair blonde, remember to use purple shampoos to keep your blonde hair looking vibrant and shiny.
Women with darker hair colors who've bleached their hair to make it blonde would also require purple shampoos to keep the brassy, red undertones away from the blonde. 
Actresses With Blonde Hair 2021
Here are some of the most gorgeous blonde actors female that are famous for their golden locks!
Jennifer Lawrence – Actresses with Blonde Hair In Their 20s
Yes, Jennifer Lawerence might have shot to fame playing dark-haired Katniss Everdeen in the Hunger Games franchise, but she is a bonafide blonde.
The movie also made the Katniss braids famous. But since then Lawrence has appeared in many movies that show off her blonde hair like American Hustle, Passengers, Joy, and Mother!
Dakota Fanning
Dakota Fanning was one of my favorite child actresses with blonde hair. Who can forget her sassy, precocious characters in Uptown Girls and I Am Sam?
Since then, Fanning and her gorgeous golden tresses have appeared in movies like Twilight Saga: New Moon, War Of The World, and the Netflix show, The Alienist. 
Blake Lively
Blake Lively isn't just a celebrity with iconic blonde hair. She's also played one of the most iconic blondes in TV history – Serena Van Der Woodsen from Gossip Girl!
Lively has since then appeared in movies like Green Lantern (where she met her husband Ryan Reynolds), The Age of Adaline, The Shallows, and more.
Elle Fanning
If we're talking about blonde actresses in their 20s, the list would be incomplete without Elle Fanning.
She's the younger sister of another iconic blonde, Dakota Fanning, and is most popular for playing Princess Aurora or Sleeping Beauty in Disney's Maleficent.
Elle Fanning, like her sister, started out as a child actress in Hollywood.
Emma Roberts
Emma Roberts has probably mastered the art of playing a specific type of blonde character – the mean girl!
Whether it's a movie like Wild Child or shows like Scream Queens or American Horry Story: Coven, Roberts is too good at being blonde… oops I mean blonde!
Niece of popular 90s actress Julia Roberts, she has certainly excelled in Hollywood flexing her acting chops in a wide variety of movies. 
Sophie Turner
Yes, everyone's beloved Queen in the North is actually a blonde. Despite playing the docile redhead Sansa Stark for over a decade, Turner is a natural blonde.
This may come as a surprise to people who've seen her in many iconic redhead roles like Jean Grey from X-men.
Her blonde hair is quite visible in movies like Another Me and The Thirteenth Tale. 
Reese Witherspoon
You can't have a list of actresses with blonde hair without mentioning Elle Woods. The star of the classic rom-com Legally Blonde is one of the most gorgeous blonde actresses in their 40s.
Witherspoon was last seen in TV shows like Big Little Lies and Little Fires Everywhere.
Charlize Theron  – Actresses with Blonde Hair In Their 40s
Charlize Theron is a popular South African actress who shot to fame in the early 2000s thanks to her roles in movies like The Devil's Advocate and Mighty Joe Young.
Theron even won an Oscar for the movie Monster in 2003. But although she sports vastly different looks in these movies, her blonde hair is a constant.
Cameron Diaz
One of the most bubbly blonde actresses with blonde hair, Cameron Diaz has been in movies like Pretty Woman, There's Something About Mary, and What Happens in Vegas.
She's also excelled in more dramatic roles like playing a grieving mother in My Sister's Keeper.
The actresses' light blonde hair has remained a defining characteristic throughout the whole of her career.
Brie Larson
From winning an Oscar for her heart-wrenching movie Room to playing a superhero in the Marvel Cinematic Universe, Brie Larson has done a lot in a short amount of time.
She started out as a child actress with blink-and-miss roles in movies like 13 Going on 30.
Everyone's favorite Captain Marvel has also tried her hand at directing and has a very active Youtube channel. 
Margot Robbie
When you think of blonde actresses in their 20s, you cannot forget Aussie superstar Margot Robbie.
Robbie's uber-sexual appearance in Wolf Of Wall Street won her many fans, but it was her outing as the psychotic Harley Quinn (another iconic blonde, I might add) that bought her worldwide fame.
Margot Robbie has proved her acting chops with movies like I, Tonya and Once Upon A Time In Hollywood.
Kristen Stewart
Known for playing sweet brunette Bella Swan in the Twilight franchise, Kristen Stewart is actually a natural blonde.
She's been in many successful movies like Zathura, The Runaways and Personal Shoppers.
In her latest movie Spencer, Stewart was seen playing another beautiful blonde celebrity Princess Diana.
Amanda Seyfried
Another iconic actress with blonde hair is Amanda Seyfried who many know as Karen from Mean Girls.
Seyfried was also seen as Meryl Streep's daughter in the movie Mamma Mia and Mamma Mia 2: Here We Go Again.  
Michelle Pfeiffer
"This one's that ice-cold, Michelle Pfeiffer that white gold", well Bruno Mars knew what he was talking about, alright!
Pfeiffer is one of the most beautiful blonde actresses in their 50s. She's known for appearing in movies like Batman Returns, Scarface, Antman, and The Wasp, and Grease 2.
Meg Ryan
Meg Ryan's curly blonde hair was one of the most striking things about 90s pop culture.
Appearing in several early 90s rom-coms, notably with co-star Tom Hanks, Meg Ryan is one of the most recognizable actresses with blonde hair.
Some of her movies include Sleepless in Seattle, When Harry Met Sally, and You've Got Mail.
Cate Blanchett
You might have been in awe over her black-haired goddess of death outing as Hela in Thor: Ragnarok. Or you might remember her red locks in Curious Cage of Benjamin Button.
But this Hollywood actress is actually a blonde! You can see her natural hair in movies like Cinderella, Elizabeth, and Lord of the Rings.
Even today, her appearance as elven queen Galadriel in LOTR is much remembered. She's one of the most popular blonde actresses from the 90s.
Marilyn Monroe
Marilyn Monroe is not just a blonde celebrity. She's THE blonde celebrity. But did you know that Marilyn Monroe is not a natural blonde?
Shocked? Yes, Monroe, born as Norma Jeane is a brunette.
But when it comes to vintage actresses with blonde hair, Marilyn Monroe's name is always in the Blonde Hall of Fame.
Who can forget her classic movie Gentlemen Prefer Blondes? 
Rachel McAdams
Blonde hair and the mean girl trope are long, long friends. And who can forget Rachel McAdam's role as Regina George in the 2004 hit Mean Girls?
McAdam's natural blonde hair can be seen in movies like The Notebook and About Time. 
Scarlett Johansson
Scarlett Johansson is known for playing an iconic redhead in the Marvel Universe. But Black Widow is a natural blonde.
Johansson's natural honey blonde hair can be seen in her movies He's Not That Into You, Jojo Rabbit, and Match Point.
The multiple Oscar-winning actress is a brand new mom, welcoming a new baby girl with her husband Colin Jost. 
Tilda Swinton
One of my favorite actresses with blonde hair is the ethereal Tilda Swinton. Looking at Swinton, you won't believe that the actress is 60!
Of noble Scottish origin, Swinton has sported has naturally silver-blonde hair in movies like Chronicles of Narnia, Only Lovers Left Alive, and David Copperfield.
Swinton lives in London with her partner Sandro Kopp. She has a daughter Honor Swinton Bryne with playwright John Bryne. 
There are just so many actresses with blonde hair who've made their mark on Hollywood. Some of these actresses are natural blondes.
But some of the most iconic blonde hair in film and television have dyed their hair blonde. Take Marilyn Monroe for example!
So if you want to dye your hair blonde, I say go for it.
If you have brunette hair or black hair, you might need to bleach your hair first. You can use bleach at home, but I suggest visiting a hair salon to get it right.
With blonde hair comes big responsibility. Don't forget to use hair masks and treatments often to reduce the damage from bleaching. 
Also, keep the purple and blue shampoos handy to keep your blonde hair looking gorgeous. Like a wise woman once said… Life is better blonde! 
Also Read:
Best shampoo for balayage hair
Best hair treatment for bleached hair
Best dry shampoos for color treated hair
Best purple shampoo for grey hair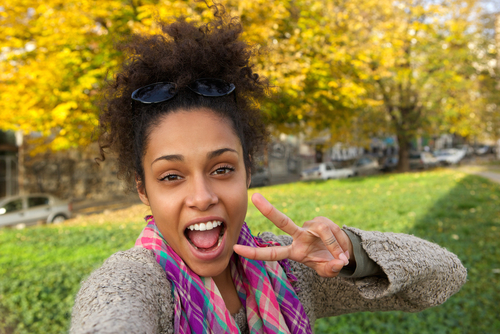 Helen is committed to bringing you the latest popular hairstyles, hair care tips, and hair-related products. You can check more of her work on besthairlooks to find fashion inspiration, product reviews, tutorials and more!