Maintaining colored hair can be tedious. You never know which products are destructive of colour and which ones are capable of keeping them intact.
Here's a fact. Dyed hair tends to get greasier than regular hair. So what do you need to keep them nongreasy? Dry shampoo will work wonders removing excess oil and keeping your balance.
Here are some of the best dry shampoos for color treated hair that can keep your color intact while nourishing your hair strands.
Related: Best purple shampoos for grey hair
Related: Best shampoo for balayage hair
| | | |
| --- | --- | --- |
| Dry shampoos for color treated hair | Hair type | Chief Ingredients |
| Batiste Hint of Color Dry Shampoo | Blue/Red, Jewel-Toned Hair | Butane, Propane, Perfume, Rice Starch, Color Pigment |
| Living Proof Dry Shampoo | Balayage Hair | Healthy Hair Molecule, Odor Neutralizers |
| Batiste Dry Shampoo Original | Oily Scalp | Butane, Propane, Perfume, Rice Starch |
| Ogx Argan Oil Dry Shampoo | Dry Hair | Argan Oil, Rice Starch |
| amika Perk Up Dry Shampoo | Sensitive Scalp | Butane, Propane, Sea Buckthorn, Rice Starch |
| Moroccan Oil Light Tones Dry Shampoo | Light/Blonde Hair Tones | Rice Starch, Alcohol, CFC, Argan Oil |
Top Dry Shampoos For Color Treated Hair 2021
#1 – Ambiance dry shampoo
If you are a brunette and you're looking for a product to keep the brown on your hair, this is for you. This sleek package comes with a brush applicator which makes it super easy to apply onto all parts of your hair.
We know that some dry shampoos can tend to come off a little strong. Ambiance is made up of no chemicals and parabens so you can be sure that this will only soothe your hair and will not harshly affect your hair strands in any way.
Besides keeping your hair color in place it also works into giving your hair volume and thickening fine and thin hair. If you have grey roots, this shampoo works into covering it and giving you flawless hair.
The shampoo is not very expensive and comes at an affordable drugstore pricing.
Tip
Do not use a hairdryer after you wash your hair with this dry shampoo instead comb through the strands with a big toothed comb.
#2 – Batiste hint of colour dry shampoo
Batiste is a dry shampoo that strives to keep your hair color intact while nourishing your hair strands from the roots. If you have short colored hair then this shampoo will work well for you.
Some of the best hair colors these dry shampoo favors are blonde, purple, and blue as it keeps the hair color in place without stripping it off.
It is packaged in a spray bottle which makes it super easy to apply on the hair and even travel with it.
#3 – John Freida dry shampoo
John Freida is a brand that we like to mention always because of the top quality products they have for the well being of all hair types.
Men who have colored hair usually don't have a lot of products to cater to their dyed hair, but this clarifying shampoo deep cleanses short hair and gives you a spotlessly clean scalp.
Men are most likely to have greasy and oily scalp and this dry shampoo absorbs the excess oil giving you clean and dry hair. The smell of this shampoo is very pleasant which leaves your hair giving out a fresh smell. You will not find any white residue left behind like when using other dry shampoos.
Tips
You can use appropriate styling products after using this shampoo.
#4 – Morocconoil light tones dry shampoo
Moroccan oil has put out one of the best products that are great to keep the color-treated hair. If you have silver or grey hair, this hairspray comes in handy when you need to cover the roots and keep them intact at all times.
You can retrieve the shine of the hair and gives you better texture with every wash.
Light hair colors can be protected well with this dry shampoo as it acts gently on the hair strands. Colored hair is prone to sun damage and this sry shampoo makes sure you have the protection to withstand it.
The one thing I didn't like about this shampoo is that it contains chlorofluorocarbons, which are not good for the environment.
Tips
Comb your hair after you have applied it to your hair so that the tangles are reduced.
#5 – Tresemme fresh start dry shampoo
Tresemme has a product for every hair type and the issue and concerns that come with it. It is a brand that has made a huge name across the globe and here is yet another dry shampoo that will boost your hair.
If you have fine and thin colored hair then you might be hesitant to try a dry shampoo at all. We are here to tell you that this shampoo is the right choice for damaged colored hair.
While we know how hard it is to nourish such hair types, we also assure you that Tresemme has aced this area and given us the best product so far.
This shampoo has the ability to bring back the lush and thickness of lifeless and damaged hair giving it all the necessary nutrients.
#6 – Elizabeth and Nirvana dry shampoo
As the name sounds, the product is also elegant and natural, treating your hair with nothing but care and essential nutrients. The dry shampoo contains pro vitamin B which works its way onto giving you stronger strands and thicker volume.
This shampoo is a bit on the pricey side but since the features of this shampoo cover all the necessary aspects of tending to colored hair, it works perfectly.
#7 – Living proof dry shampoo
Rachel from Friends had gorgeous hair. And she happens to endorse this brand and flaunt her flawless hair.
Jenifer Aniston is one of the most beautiful women in the industry and if she swears by something, there has got to be something special. This works wonders for different hair colours but particularly well for blonde and balayage hair.
The product is completely devoid of any chemicals that may tend to irritate the skin or damage the hair in any way.
The scent of this shampoo is a dream and can be long-lasting as well. It's a bit expensive, but we're going to say this is worth the price it quotes.
#8 – Rene Furterer Dry shampoo
Having a strong combination of clay and silica powder, this dry shampoo is great at cleansing the scalp and making it spotlessly clean in every way.
It has a beautiful combination of essential oils which works at enriching the texture and condition of your colored hair. Colored hair can tend to get flaky and this dry shampoo cools it down a lot by giving it enough moisture while also absorbing grease.
This shampoo makes sure your colored hair does not get any harmful side effects from exposing your hair to the sun too much.
This is on the pricey side.
#9 – amika Perk up dry shampoo
Those with balayage hair – We see you!
This dry shampoo works great with every wash and gives your hair better texture and volume. Once you get balayage, you know how hard it is to keep it as it is and tend to it with utmost care.
This shampoo works into maintaining your balayage while giving it the necessary rinse to get rid of greasy hair.
It scales down dried up and lifeless hair and gives you all the wanted moisture and needed hydration to appear silky smooth.
#10 – OGX Argan oil dry shampoo
This one's for those with colored oily hair.
We know how hard it gets to keep your colored hair nongreasy since most products strip of the color. But not this one!
This particularly works its way with keeping your scalp clean and gives you a good rinse for silky smooth hair all day.
The OGX product has been proven not to have any sort of chemicals or harsh ingredients that may tend to ruin the hair.
Does dry shampoo strip hair colour?
Dry shampoos work what regular shampoos don't.
People who have colored hair are often advised not to bombard their hair with unnecessary products to ruin the texture of their hair.
Dry shampoos act up very gently on the hair and treat the color on the hair exactly how it should be treated to be lasting for a long time. But again, there are many brands of dry shampoos out there and not all of them are going to cater to colored hair.
The above list that we have curated especially for colored hair, will give you desired results in every way.
Should I use spray or powder dry shampoo on color-treated hair?
The two main types of shampoos are the aerosol spray kind and powder type that you sprinkle on hair.
Most people assume that spray dry shampoos are better for color treated hair as they do not leave a grainy or whitish cast on hair.
But if you choose a tinted product, you can even use powder dry shampoos. Regular starch-based powders (colorless) are also good for light blonde or platinum hair tones as it doesn't show up as much.
Also this choice between aerosol and powder depends on your hair needs.
If you want a dry shampoo which is helps control oiliness and greasiness, powder ones are better as they are more concentrated.
If you want help with grey coverage or have dry scalps, aerosol ones spread more evenly and are lighter. And can be a better choice.
Is Tresemme dry shampoo safe for color-treated hair?
This is one of our top recommendations for colored hair as it has the purity to avoid stripping off the color from your hair and keeping it thick and healthy at all times.
Is Dove dry shampoo safe for colored hair?
The Dove dry shampoo is one of our favorites since it makes sure the color does not get ripped off the hair strands and allows it to look more vibrant. Besides making sure that your hair color is kept intact it also generates volume and makes your hair look silky smooth.
Here are the best dry shampoos for color treated hair to keep your colored hair intact while also nourishing your hair and giving you a good texture and volume.
Also read
Aliexpress hair wigs that are genuine and affordable
Top shampoos to use if you have an itchy scalp
Shampoos for permed hair that you need to maintain it well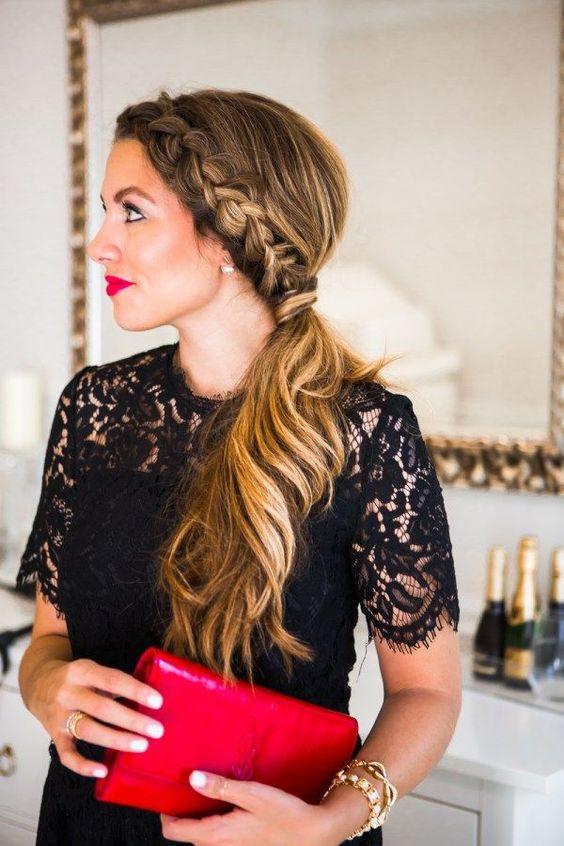 From hair care to soaring hair trends, we cover it all. We make sure you nurture your hair and stay on board with hairstyles and new hair trends. So hop on and make every day count with some of our creative and sassy hair trends.