How to style a pixie? Simple. Select the right hair wax for pixie cuts! A wax holds short hair better than a mousse or hair paste and gives your pixie texture!
We all love a pixie cut. It's short and manageable and most of the all- in trend!
But while you are basking in these amazing pros of having a pixie cut, there are things you will have to do on your part to maintain it and have it styled at all times.
And one product that never seems to disappoint women with a pixie cut is a good hair wax.
The product should have the right kind of power for your hair to tame it and protect it from external factors that have a negative effect on your hair.
So check out the best hair wax for a pixie cut.
Related: How To Use Hair Wax For Women
How I tested the best hair wax for pixie haircuts?
I have a short, spiky pixie cut so I was in the perfect position to review and test the top hair waxes and styling products for pixie cuts in the market. So I used them on my hair and then rated them on a scale of 1-5 based on the following parameters.
Strength of the Hold – I first checked if the wax gives you a soft, medium or strong hold on hairstyles. Pixie cuts need a stronger hold as there is greater chances of flyaways on shorter strands.
Lightness of the Formula – Short hair can get weighed down easily so I always look for styling products that are lighter and which do not contain rich ingredients like creams or butters.
Gentleness of Ingredients – Some hair waxes contain alcohol, added perfumes and colorants which might not be best for sensitive scalps or can even dry out hair. So I checked if the hair wax was free from these ingredients and gentle on hair.
Top hair wax for pixie cut 2023
I have done my research by using some of the best hair wax for pixie cuts on my short hair and here is what I found.
Mitch hair wax
I wanted to try out this Paul Mitchell hair wax for a long time now as the brand is a well-known salon brand. But the fact that this wax was labeled "Medium Hold" sort of held me back.
But I'm glad I gave this product the benefit of doubt as the hair wax exceeded my expectations. This product actually left my pixie hair quite stiff.
So it's a great choice if you want to create spiky, messy hairstyles.
Also I love the formula! It feels like a cream to touch, however, it dried to a matte finish.
Another thing I liked is that despite the matte finish it doesn't make my hair feel dry.
I have to mention the fragrance! The wax is scented with a combo of pine and lavender which is by far the best scents I've have gotten from any hair wax.
But…added fragrances! Urghhh why can't things be perfect!
All in all, it's a great hair wax for pixie cuts if you have fine, thin hair as it won't weigh down your strands or make them greasy. And unless you have really sensitive scalps the perfume isn't strong enough to cause a problem.
Pros:
Provides a medium to strong hold that makes hairstyles last all day long
Pleasant
Cons:
My Ratings:
Strength of the Hold – 4/5
Lightness of the Formula – 5/5
Gentleness of Ingredients – 4/5
SexyHair style dry wax
I sometimes curl my short hair to get a sort of curly pixie style and I always find the waxes for straight hair do not work when I've curled hair.
So I decided to check out this hair wax by SexyHair as it claims to have a more "flexible hold" and guys… it works!
This hair wax doesn't make my ringlets stiff or crunchy the way hair waxes designed for straight short hair does.
It's also more moisturizing despite being a "dry wax" so I was really impressed as it made my curls soft.
I also found that the hair styling product helps control frizz a bit.
However, I've got to warn you that this isn't a product for thin hair. It can actually leave your hair weighed down. Also it's not a bad product for straight hair, but it won't provide a strong hold. So keep it only for when you curl your hair.
Pros:
Provides flexible hold that makes your curls look bouncy and not stiff
Cons:
Not for thin hair as it's a bit creamy in texture and can weigh hair down
The flexible hold might not be enough for straight hairstyles
My Ratings:
Strength of the Hold – 4/5
Lightness of the Formula – 5/5
Gentleness of Ingredients – 4/5
Enjoy Dry wax for pixie cut
A lot of times you have to choose between making hairstyles look bouncy and having a good amount of hold. What I liked most about this Enjoy Dry Wax is that you'll enjoy (yes, pun intended) how it gives you both.
What this hair wax mainly focuses on is fine and thin hair and helps in boosting volume for the hair.
When I used it I was surprised at how hard and dry the texture felt. But surprisingly it offers a flexible enough hold that you can use it on both straight and curly hairstyles.
I also use to try a variety of pixie hairstyles as a hair wax offers a firm hold on the hair and won't let your hair get messy.
So you kind of get the best of both worlds here!
All you have to do is take a small quantity of hair wax, rub it on your palms and apply it as you want it styled.
Another good thing about this product is that you don't need a lot of it as a little goes a long way. So despite being slightly more expensive than Sexyhair or the Paul Mitchell wax it actually lasts you for long.
Pros:
Lightweight wax formula won't weigh down fine, thin hair
Pleasant fragrance that won't overpower your senses
Cons:
My Ratings:
Strength of the Hold – 4/5
Lightness of the Formula – 5/5
Gentleness of Ingredients – 4/5
L'Oreal Studio Line hair wax
Ofcourse we had to have something from one of our favorite brand.
L'Oreal has always managed to ace it when it comes to hair products and this hair wax from their Studio Line stream is no exception to that statement.
Applying this hair wax on your hair for your desired hairstyle is the best way to help it stay on for long hours without you having to adjust it every now and then.
OGX low shine hair wax
OGX hair wax is capable of giving life to your hair while also allowing you to be able to care for your hair while also giving you the opportunity to create some great styles for your pixie cut.
Using even a pinch of this hair wax on your hair can make it voluminous and gives it great texture.
The bamboo fiber in this hair wax is great for the hair strands. You can create a lot of different textures for your hair using this hair wax including curls.
We personally love the idea of having a curly pixie haircut. It is trendy and very millennial which goes with different types of outfits.
MaxWax hair wax
This hair wax is used as a nourishing factor to the hair and allows you to elevate your hair growth.
The matte finish that comes with the hair wax allows you to flaunt your shiny hair. Even though pixie cut is short enough you still require shine and gloss to truly pull off this style.
The nanovitamins present in the hair wax require you to strengthen the hair and thicken the hair strands.
This is one of the best choice for thinning hair. The ingredients in the hair wax prevent dandruff and gives your hair thicker and fuller head of hair.
She is Bomb hair wax
She is bomb is a product which ticks all boxes of hair care and allows you to make the right choice with their wide range of products.
The hair wax stick from this brand is a must have for those of you with short hair since it is super comfortable and convenient to use. The stick does not require extra effort to apply on the hair and gives you great texture.
What we love about this product is that it allows you to maneovre your hands around your hair and create some interesting textures on your pixie hair cut.
This is one of the most appropriate styling products for short hair and gives you closure on all those failed attempts trying to style your pixie cut.
Kenra hair wax
This sleek matte package has something even exciting than their exterior on the insite.
Kenra has experimented and excelled at this hair wax which aims at hydrating your hair strands and providing your a shiny and matte finish with whatever hairstyle you decide to go for.
Because of its hydrating and nourishing properties this hair wax is the best choice if you have dry hair.
We would suggest you wear this on damp hair and crunch it a bit to create textures on your pixie cut hair.
Which is the best hair wax for pixie cut?
L'Oreal line studio hair wax is the best choice for pixie hair cut as it has a medium hold on the hair which is all that is required to keep the hair upheld. Another feature of this hair wax is that it can create various textures, especially on short hair. Besides the styling part of it, you can also trust this brand for its ingredients given it has mild and safe properties embedded in it.
Here's a recap on the top hair wax styling products for pixie cuts
| | | | | | | | | |
| --- | --- | --- | --- | --- | --- | --- | --- | --- |
| Top Hair Wax For Pixie Cuts | Paul Mitchell Mitch Clean Cut Medium Hold Wax | SexyHair Style Control Maniac Styling Wax | Enjoy Dry Wax Hair Styling Wax | L'Oreal Paris Hair Care Studio Line Paste | OGX Low Shine Bamboo Fiber Texture Wax | Morfose Pro Hair Wax | She Is Bomb Collection Hair Wax Stick | Kenra Platinum Working Wax |
| Images | | | | | | | | |
| Price | Expensive | Affordable | Very Expensive | Affordable | Very Affordable | Very Expensive | Expensive | Slightly Expensive |
| Hold | 4/5 | 4.5/5 | 4.5/5 | 5/5 | 4.5/5 | 4.5/5 | 4.5/5 | 4.5/5 |
| Moisturizing Properties | 4/5 | 4.5/5 | 4.5/5 | 5/5 | 4/5 | 3.5/5 | 4.5/5 | 3.5/5 |
| Lightness of Formula | 5/5 | 4.5/5 | 4.5/5 | 5/5 | 4/5 | 3.5/5 | 4.5/5 | 3.5/5 |
| Ingredients Quality | 4/5 | 4.5/5 | 5/5 | 4.5/5 | 5/5 | 3.5/5 | 5/5 | 4.5/5 |
| Alcohol-Free | Yes | No | Yes | Yes | No | No | Yes | No |
| Perfume-Free | No | No | No | No | No | Yes | No | No |
How do you wax a pixie cut?
Let's get one thing out of the way.
Using hair wax on male hair and on the female's are completely different. This has to do with styling and also hair type.
So let us take you through a step by step process into how to apply hair wax for women with short hair.
Wet your hair with lukewarm water.
Take a small portion of the hair wax and rub it on your palms.
Run your fingers through the strands of your hair and crunch it in a way that it has to create textures.
Leave it on for a bit and blow dry your hair to create textures and glossy look.
While we have only curated safe products that are careful in picking out their ingredients, it is not safe to use hair wax on your hair every day.
It can make the hair clampy which would require more shampoo. This in turn will make your hair look dead and lifeless.
The good news is that you will not be needing to put too much hair wax on your hair given your hair short.
The good news is that you will not be needing to put too much hair wax on your hair given your hair short.
We would suggest you use a hair wax thrice a week to be on the safer side.
Also Read: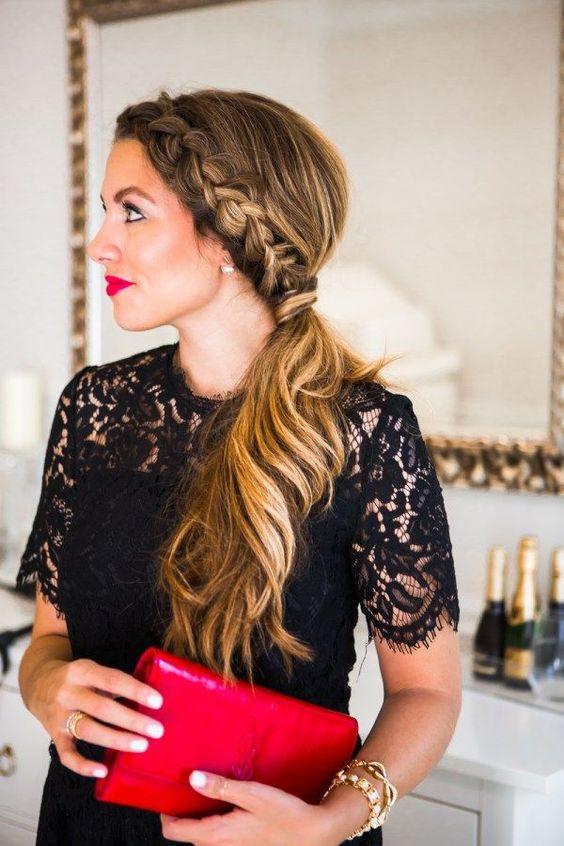 From hair care to soaring hair trends, we cover it all. We make sure you nurture your hair and stay on board with hairstyles and new hair trends. So hop on and make every day count with some of our creative and sassy hair trends.