No one likes having an itchy scalp. While common reasons for this could be dandruff and dirt build-up, in some people the cause could be much more serious. Psoriasis!
It's a type of autoimmune disease that causes skin flakes to build up and can affect the scalp as well. This leads to the formation of itchy, scale-like patches on the head, neck and around the ears.
Psoriasis is just as bad as it sounds. But fortunately, it can be controlled. The first step to this would be to get the best shampoo for psoriasis.
The trick to getting the right shampoo for psoriasis are the ingredients. Most doctor-recommended products have components that help reduce inflammation and reduce the severity of this condition.
We've compiled a list of the best shampoo for psoriasis that helps manage the symptoms till you get further treatment.
Top Shampoos for Psoriasis 2021
#1 – DHS Sal Shampoo
If your scalp psoriasis has progressed to the formation of thick crusts on your scalp, then the DHS Sal shampoo is the one for you. What makes this product one of the best shampoos for psoriasis is that it is super-gentle. So you don't have to worry about damaging your tresses in the bargain.
It softens and removes crusty scales and reduces the formation of flakes too. The DHS Sal shampoo is also superb in controlling the other symptoms of psoriasis, such as itching and inflammation.
#2 – Neutrogena T/Gel Therapeutic Shampoo Extra Strength
If your psoriasis has gone from bad to worse, try treating it with an extra-strength coal tar shampoo – like this product from Neutrogena. It's not just us, even dermatologists swear by it. This T/Gel shampoo has a 4 percent coal tar formulation that reduces inflammation, controls itching and breaks down the scaly crusts on your scalp. Another great thing about this product is that it's perfectly safe to use on colour-treated hair.
Just a word of caution. Using this extra strength shampoo can dry out your hair. So try using it in rotation with other shampoos.
#3 – Dermarest Psoriasis Medicated Shampoo Plus Conditioner
One of the main concerns those with psoriasis have is that the condition, and the subsequent treatments used, leaves their hair looking dry and brittle. This is where the Dermarest psoriasis medicated shampoo scores. It contains a zinc complex and vitamin B5 formula that conditions your hair too. 
The main ingredient in this product is salicylic acid that helps reduce redness, inflammation and itching on the scalp. It also breaks down scaly crusts, allowing better penetration of topical ointments and creams. This shampoo is also unscented and is very gentle on the scalp.
#4 – MG217 Psoriasis Medicated Conditioning 3% Coal Tar Shampoo
This MG217 psoriasis medicated conditioning shampoo is a boon for those with severe psoriasis. The best part about this product is that despite high 3 percent coal tar formulation it is gentle and nourishing on the scalp. It controls flaking, itchiness and inflammation, and also removes crust and product build-up from the scalp.
This shampoo not just controls the current symptoms of psoriasis but also prevents them from recurring. As it has an extra-strong concentration, you can use it only 3-4 times a month, saving on the product too. We also love how it leaves behind a pleasant herbal fragrance after use. 
#5 – Neutrogena T/Sal Therapeutic Shampoo
If your scalp psoriasis is of the milder form, try using this T/Sal shampoo from Neutrogena. Unlike the T/Gel, this product contains salicylic acid as an active ingredient. It's great for reducing symptoms like redness, irritation and itching on the scalp. The 3 percent salicylic acid formulation chemically exfoliates the scalp, softening and breaking down scaly crusts.
Have sensitive skin? Not to worry, this product is super mild. You won't find any artificial colours, fragrances, alcohol, or preservatives on the ingredient list.
#6 – Rugby Sebex Shampoo
Like most psoriasis shampoos, the Rugby Sebex is great for all scalp conditions. Dandruff? It gets rid of the flakes in no time. Seborrheic dermatitis? It reduces inflammation too. And as for psoriasis, this product's salicylic acid formula takes it down from the first wash. If you have severe symptoms that cause thick crust build-up, this shampoo is perfect for you.
What we love about the Rugby Sebex is that despite its powerful formulation, it's quite gentle on your hair. The shampoo is soap-free, contains nourishing ingredients like aloe vera, and helps maintain the pH balance on the scalp as well. Plus, it leaves behind a subtle apricot scent.
#7 – Head and Shoulders Clinical Strength Shampoo
If your scalp psoriasis is mild and causes little flaking or itching, then it doesn't make sense to apply a strong coal tar-based shampoo to the tresses. A gentler product that controls inflammation and cleanses the scalp would be enough. Like this Head and Shoulders clinical strength shampoo!
The main component here is selenium sulfide that fights fungal infection and controls flaking of the skin on the scalp. Plus, it's oil-controlling properties ensure that the scalp remains healthy and prevents psoriasis symptoms from getting worse.
#8 – Dove Derma Care Scalp Dryness & Itch Relief Anti Dandruff Shampoo
This Dove Derma Care shampoo is another fantastic product for those with milder psoriasis symptoms. It contains zinc pyrithione that gently cleanses the scalp to remove dandruff flakes and prevent their reoccurrence. The formula works well for psoriasis symptoms like flake build-up, itching, irritation, etc. If these symptoms are not very troublesome, then this shampoo is better than using a heavy-handed approach like coal tar.
Another perk of using the Dove Derma Care shampoo is that your hair looks soft and shiny after use. It has nourishing ingredients like shea butter and coconut that condition the tresses and leave them frizz-free and smooth.
#9 – Wild Naturals Eczema Psoriasis
If you want to take a herbal approach to treat scalp psoriasis, try this shampoo by Wild Naturals. While it might pinch your pocket a little, it's organic, natural ingredients and effective formula make it worth the splurge. What's unique about this shampoo is that its base isn't water, it's aloe vera! Plus, the formulation contains nourishing ingredients like coconut oil and manuka honey. They condition the hair and maintain the scalp pH balance, reducing flaking and itchiness. 
So if you have extra-sensitive skin or if the coal tar formulation is not working out for you, try this shampoo. You'll see that sulphates, parabens, fragrances and other toxic chemicals are missing from the ingredients list.
#10 – Puriya Natural Dandruff Shampoo
Want to go take the herbal route for psoriasis? Try this Puriya Natural shampoo. It contains tea tree oil, sage, rosemary and arnica as the chief ingredients. The pH-balanced formula reduces inflammation on the scalp, removes scaly skin and controls flake formation too. With regular use, it not just decreases psoriasis symptoms but also gives you healthier and stronger hair.
Slightly on the expensive side, the Puriya shampoo is free of any harmful components like SLS, parabens, artificial colourants or alcohol. It's safe for colour-treated hair and leaves behind a subtle fragrance.
Psoriasis often does more damage than visible. Its symptoms cause embarrassment and a lack of confidence too. Naturally, there are tons of questions about psoriasis that occur in people's minds. We have tried to answer a few of them below:
What are the symptoms of psoriasis on the scalp?
At first glance, you might mistake psoriasis for an infection-related dandruff problem. The symptoms are quite similar. There's the build-up of dead skin cells that look like dandruff flakes, itchiness and, in some cases, pain.
If you've got scalp psoriasis, you might notice these signs on your neck, the back of your ear and forehead as well. 
The main indicator of scalp psoriasis is, however, a distinct silvery, scale-like appearance on the affected areas. Other symptoms might include:
Bleeding on the scalp: This could be due to severe dryness or constant scratching because of itchiness.
Soreness and pain due to constant scratching
Hair fall due to the unhealthy scalp condition
Scalp psoriasis can be mild or severe. You can know how bad you've got it depending on how intense the symptoms are. And also from the formation of almost plaque-like crusts on the scalp.
What ingredients to look for in a shampoo for psoriasis?
A good shampoo for psoriasis can help relieve the symptoms like dryness, itchiness and irritation. Make sure any product you pick contains one or more of the following ingredients:
Coal Tar: Yes, coal tar. We know it sounds odd, but coal tar really helps reduce itchiness and even softens the scales on the scalp. Try using a coal tar shampoo that comes with nourishing ingredients like coconut oil.
This is better for your scalp as using a conditioner after shampooing with a tar-based product is not recommended. Skip the coal tar shampoo if you have cuts, sores or blisters on your scalp.
It's also better to stay away from the sun for at least 24 hours after using a coal tar shampoo as it increases your sensitivity to sunlight. 
Salicylic Acid: This ingredient works wonders for not just scalp psoriasis but for other skin conditions like acne too. If you have severe crust formation on your scalp, it softens them up and causes them to fall away in no time. 
Zinc Pyrithione: It's a common ingredient in anti-dandruff shampoos. Zinc pyrithione normalises the way the scalp cells work, preventing the formation of flakes and patches. 
Ketoconazole: Another anti-dandruff ingredient, ketoconazole helps reduce inflammation which is a common symptom of psoriasis. 
How do I use a shampoo for psoriasis?
The best way to use a psoriasis shampoo is the same as using any other shampoo. Wet your hair, apply a dime-sized amount. Massage it in. Wait for a few minutes. Then, rinse off. The only catch here is that the waiting time of 5-10 minutes is crucial.
Another thing to remember is to be gentle while massaging the shampoo on your scalp. Use your fingertips instead of the nails, and make sure you don't scratch the affected areas.
If your psoriasis is very advanced, then a pre-treatment to remove the crusts can also be necessary. And if your doctor is the one prescribing your shampoo, always ask them how often you need to wash your hair and how long to leave the product on.
How do I manage scalp psoriasis?
Like we discussed, using the right shampoos can play a major role in keeping your scalp psoriasis in check. Apart from them, we recommended the following tips:
Treat your hair gently: This is good advice for all times, but especially if you have scalp psoriasis. Don't rub your hair forcefully while shampooing. Also, keep the scratching to a minimum.
Wait for treatments to work: Like all good things, they take time. Whether it's shampoos, creams, steroids or hair masks, topical treatments for psoriasis need at least eight weeks to show their effects. You shouldn't stop using them when you get better either. Just reduce their application to once a week.
Keep away from the blow-dry: The hot air aggravates the symptoms of psoriasis. Let your hair air dry instead. It's better for your tresses in the long run too.
Apply treatments correctly: Make sure the shampoos and creams you are using to treat psoriasis are applied on the scalp directly. A pro tip is to divide your hair into partitions while shampooing or using these products. Also, let any shampoo sit for at least five minutes before washing off.
Pre-treatment is essential: If you have severe psoriasis crusts on your scalp, it can get difficult for treatments to get absorbed into the scalp. Always use creams or oils beforehand to soften and remove these scaly crusts.
Hair is often a person's pride. And psoriasis is notorious for making your self esteem to take a hit. But things can always be turned around, mainly by using the right products.
Take your pick from these shampoos, according to the severity of your condition, budget and other considerations. They will have your scalp healthy and clear in no time. Till then, whatever you do… do not scratch that itch.
Also read
Best hair dryers for damaged hair
Best hair serum for curly hair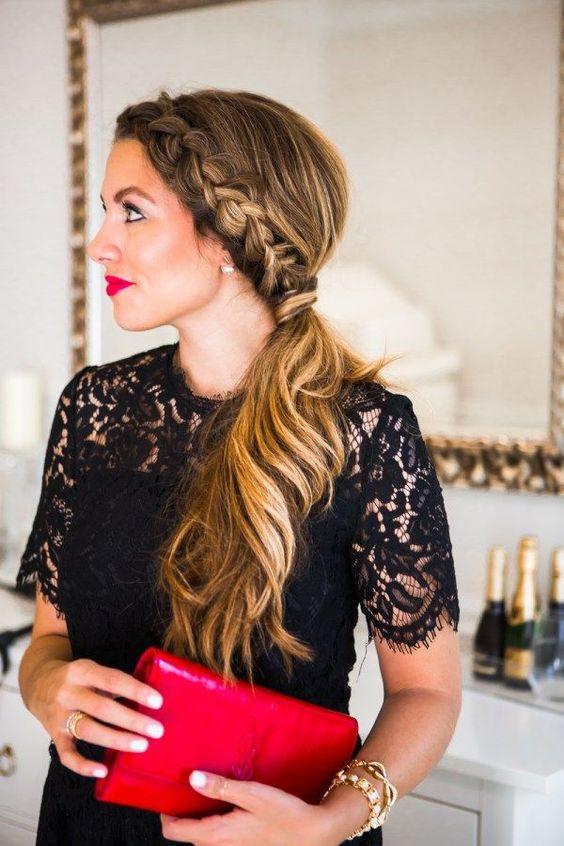 From hair care to soaring hair trends, we cover it all. We make sure you nurture your hair and stay on board with hairstyles and new hair trends. So hop on and make every day count with some of our creative and sassy hair trends.