A hair mask for rebonded hair is a quick and easy way to boost the look and feel of your hair. Once you have rebonded your hair, it is imperative that you pay attention to the health of the hair and its fiber.  
Hair rebonding is a popular trend at the moment for women with curly or wavy hair. This popular process of rebonding is perfect for forming silky, smooth, and sleek locks. 
After having gotten my hair rebonded, getting ready for the day has been a breeze.  
Related: Best Hair Treatment For Bleached Hair
Related: Best Hair Mousses For Wavy Hair
Related: Best Hair Straightening Creams
Rebonding is a way you can be sure to achieve long-lasting and effortless straight hair that looks incredible every day.
This is not to say there are no drawbacks to this process. Being a chemical treatment, this is bound to have disadvantages and limitations that need to be tended to. 
| | | |
| --- | --- | --- |
| Best Hair Mask For Rebonded Hair | Best For | Chief Ingredients |
| Moroccan Oil Restorative Hair Mask For Rebonded Hair | Frizzy Hair | Moroccan Argan Oil, Shea Butter |
| Briogeo Don't Despair, Repair! Hair Mask | Damaged Hair | Avocado Oil, Sweet Almond Oil, Rosehip Oil |
| Arvazallia Argan Oil Moisturizing Mask | Dry Hair | Moroccan Argan Oil |
| Coco & Eve Hair Like a Virgin Masque | Limp, Dull Hair | Coconut Extract, Fig Extract, Argan Oil, Shea Butter |
| Wella System Professional Smoothen Hair Mask | Curly, Rebonded Hair | Avocado Oil, Panthenol, Hydrolyzed Keratin |
An easy and effective way to minimize damage to rebonded hair is to use a hair mask for rebonded hair regularly.
This will allow healthy regulation of moisture while keeping the hair conditioned.
To be able to combat these concerns I have put together a list of hair mask for rebonded hair that will help maintain the structure and health of your rebonded tresses. 
Top Hair Mask for Rebonded Hair 2021 
Moroccan Oil Restorative Hair Mask For Rebonded Hair
This product is described as a deep conditioning treatment that penetrates into the hair to restore elasticity and build.
The formula contains vegetable proteins that are meant to replenish the inner health of your treated hair, leaving it moisturized.
After use, I instantly find my hair looking shinier.
I like to use this right after shampooing, leaving it on for 7 to 8 minutes before rinsing it out thoroughly. This mask aims to repair the internal structure of the hair strands.  
The product has a thick and creamy consistency that will not drip down from the hair once applied. I would recommend using this once a week and less frequently once you see an improvement in hair health.
Pros
Damage repair and health restoring
Good fragrance
Consistency of the mask is thick, causing no dripping during application.
Ingredients do not include any parabens in the product.
Cons
Minimal frizz control 
Expensive 
Briogeo Don't Despair, Repair! Hair Mask
The Briogeo Deep Conditioning hair mask is an intense conditioning hair treatment.
This is formulated to provide you with the perfect blend of hair nourishing ingredients such as B vitamins, rosehip and argan oils replenishing the damaged hair with moisture, shine, and hair loss. 
95 percent of the ingredient list comprises naturally derived ingredients. 
All the ingredients work well with rebonded hair to maintain the straight structure as well as lock in the moisture.
My hair was left hydrated, lustrous, and perfectly smooth.  
The formula does not contain any without parabens, sulfates or phthalates. You will also not find any silicones, artificial fragrances, artificial dyes, or even gluten. Additionally, the product claims to be cruelty-free. 
The texture of the product is whipped cream-like and can work well as a replacement to your regular conditioner. 
Pros
Lightweight texture.
Little to no build up.
Hydrating formula
Leaves hair soft and voluminous
Pleasant fragrance.
Includes naturally-derived ingredients.
Cons
Expensive. 
No frizz control 
Not advised for damaged hair in need of fairly intensive nourishment and repair
Arvazallia Argan Oil Moisturizing Mask
The Arvazallia Argan Oil Moisturizing Mask is formulated specifically to damaged or chemically treated hair.
I liked how this product allows the revival of dry hair bringing back the softness and smoothness that is easily lost with rebonded hair.
This is a professional hairdressing treatment that repairs the texture of your hair leaving it soft, shiny, and most importantly easier to manage. 
I use this for only 10 minutes in the hair which may be plenty for some, but if your hair is feeling super dry and brittle keep it on for longer.
Use the product of clean damp hair and try different durations to see what is required for your hair in particular.
I like to keep my hair under a towel or shower cap so that the argan oil nutrients can be absorbed better. 
This paraben-free formula soothes the hair and brings back the moisture that your hair so deserves. 
Pros
Transforms the texture of your hair leaving it smooth, silky and easy to manage
restores strength and a healthy appearance to natural hair growth
Deeply conditions, detangles and hydrates, improving elasticity of the hair
Includes quality ingredients such as argan oil rich in vitamins and highly effective and essential nutrients.
Cons
Not recommended for sensitive scalp 
Too thick to disperse product evenly
Coco & Eve Hair Like a Virgin Masque
The Coco & Eve Hair Like a Virgin Masque helps repair damaged hair and improve frizz, brittleness, dryness, and appearance of split ends. 
Use this product on clean damp hair with the tangle teezer, which is included in the package, to ensure even dispersion of the product throughout the hair.
I like leaving it on for a little over 10 minutes before rinsing with lukewarm water. Leaving the mask on for longer should generally give better results.
This mask contains virgin coconut oil and fig extracts that are well known to hydrate and repair damaged hair. This product also helps restore shine to the hair.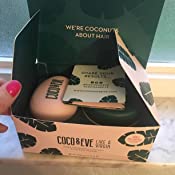 The coconut oil nourishes the scalp by reintroducing fatty acids, protein, and vitamins into your hair. 
Figs are rich in vitamin C and E, this ingredient helps restore health and the smooth structure of the hair that may be lost due to damage. This helps soften and defrizz the hair.
Pros
Ingredients rich in vitamin C and E meaning potent antioxidants that help repair and prevent cell damage.
Effectively softens and smoothes hair.
Includes a two-tiered tangle tamer for efficient and even product application.
Also includes microfiber towel wrap.
Is safe to use and recommended for dry hair overnight.
Cons
Expensive 
Not recommended for oily scalp 
Wella System Professional Smoothen Hair Mask
The Wella System Professional Smoothen Hair Mask is an intensive hair treatment that improves the manageability of the hair. 
I was impressed by all the natural, nourishing ingredients in this mask including a vitamin-rich blend of Avocado Oil, Hydrolysed Keratin, and Pro-Vitamin B5.  
This deep nourishing mask aims to rejuvenate, replenish and deeply condition rebonded hair.
The product also helped manage my frizzy hair. So extra points for that!
Wella SP's exclusive Active Cashmere Complex is meant to effectively detangle and smoothen the hair.
This formula has improved my hair structure. After having left the mask on for about 20 minutes, my frizzy hair texture improved visibly.  
The product comes in a jar with a cream-like consistency that can be easily applied evenly through the hair, the fragrance is mild and pleasant.
I found this is a good mask for dry hair repair too.
Pros
Makes hair soft and smooth.
Helps manage frizz
Easy to use and apply
Smells really good.
Does not make the hair greasy
Cons
Includes a long list of chemicals in addition to parabens. 
Needs a longer conditioning time 
Product consistency is loose  
How to choose the best hair mask for rebonded hair?
Using a hair mask for rebonded hair is a vital step in maintaining hair treatment.
 You can enjoy your hair being straight, smooth, and healthy-looking for longer.  
With the incredible variety of products in the market today that are meant for many different purposes, finding the right one can seem like a daunting task.
To be able to narrow it down to the right one you should look into the essential ingredients that aid the maintenance process. 
More importantly, look at what your concerns are when it comes to your hair. 
Maintaining the new structure– the sole reason for rebonding hair is to go from curly or wavy to straight hair. 
Although a permanent treatment, without regular maintenance the structure does not remain dent-free. 
Moisture locking and elasticity– the altered structure of the hair reduces the natural elasticity of the hair making it more brittle and prone to damage and split ends.
The lack of moisture control causes the hair to be frizzy and the appearance of kinks becomes more apparent. 
Preventing hair fall– Hair fall is a fairly common byproduct of harsh chemicals and your hair will only get weaker with the next chemical treatment.
Restoring life into the new texture– the treatment causes the natural texture to be disbanded and rebuilt into a new structure.
You may find yourself struggling to maintain the suppleness of your hair
Heat resistance– As the treatment breaks the natural water barrier of your hair making it more susceptible to heat damage. 
Using a hair mask is hands down one of the best ways to condition and manage rebonded hair.
Chemically treated hair is parched of moisture and nutrients and gets weaker with time.
Managing and maintaining the hair not only keeps it healthy but also keeps the straightening effect last longer meaningless touch-ups.  
I've reviewed some of the best hair mask for rebonded hair in the market that help tackle all the hair concerns that follow a rebonded treatment.
Hope my list has made it easier for you to pick the one that suits you the most.
It is better to make an educated decision than a popular pick for hair masks that bring back the shine and smoothness to your hair.
Wishing you revitalized and straightened hair!
Also Read:
Best deep conditioners for natural hair
Best organic shampoos for thinning hair
Best oils for straightening hair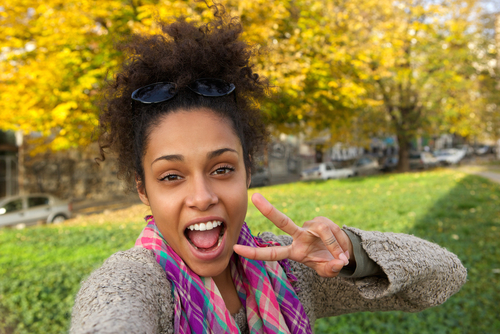 Mira is committed to bringing you the latest popular hairstyles, hair care tips, and hair-related products. You can check more of her work on besthairlooks to find fashion inspiration, product reviews, tutorials and more!
Moroccanoil Restorative Hair Mask
The best hair mask for rebonded hair helps repair damage and prevents frizzy hair. The Moroccanoil Restorative Hair Mask is suitable for all hair types.
Product SKU: LH42G4V233
Product Brand: Moroccanoil
Product Currency: USD
Product Price: $64.00
Price Valid Until: 2022-05-15
Product In-Stock: InStock