Here are the most beautiful Mexican celebrities with blonde hair. These dark blonde and platinum blonde actresses like the beautiful Sofia Vergara will give you major hair inspo!
Mexican women are known for their exotic looks and dreamy features. Mix matching with their already sultry looks can be the inspiration we can all draw from.
Some Mexican female celebrities have upped their hair game by trying on different hair colors and they have not disappointed.
Here are some beautiful Mexican celebrities with blonde hair.
Related: Actresses with Red Hair
Related: Actresses with Blonde Hair
If you want to know who are the most beautiful Mexican celebrities with blonde hair, you can check out my list below. You'll be surprised to find that some of these celebrities have Mexican roots in the first place!
Also if you want the perfect bleached blonde look like these famous beauties, than you can get it by using a hair dye at home.
Or if you're hesitant to bleach hair at home there are several good hair salons that you can go to!
Mexican Celebrities With Blonde Hair 2022
#1 – Jessica Alba with blonde hair

Who hasn't been awestruck by this beauty from 'Honey'? With her sultry and radiant features. Jessica Alba is one of the most desired Mexican actresses Hollywood has gained so far.
Though she was AWOL, the actor didn't have any trouble swooping back in with amazing roles which have awestruck the audience.
Jessica Alba has not played it safe with her looks. In fact, she has regularly surprised her fans with different hair shades, which have favoured her.
Her signature blonde look has etched onto our minds because of how iconic it looked. The hair colour compliments her Mexican features which seem to look more distinct with the blonde highlights.
#2 – Paulino Rubino with blonde hair
No doubt that Paulina Rubino is one of the hottest celebrities we have. She stunned her fans when she pulled off a blonde look with long waves.
Paulina has a hairline which is round and this makes her blonde hair frame her face extremely well.
Since the Mexican actress has a warm complexion, blonde hair colour can really boost her beauty game. Not to mention her seductive eyes and plumpy lips which just go so well with the blonde long curls.

#3 Salma Hayek with Blonde hair
Salma Hayek wore her signature blonde look to the Cannes film festival paired with a bright pink suit.
The actress boldly flaunted this drastic change and was a visual treat in the event.
Her Mexican skin tone and features have done the perfect job in blending so well with the blonde hair making her even more gorgeous.
The Frida star is capable of pulling off almost any look, but the blonde look is our favourite!

#4 – Bella Thorne with blonde hair
Bella Thorne, a Mexican actress and singer have appeared redheaded to her audience which made her signature look.
It is only when she surprised us with the blonde hair look that we realise how the Disney star is adaptable with any hair colour.
Though her skin tone is not as dusky as others, she definitely gives out a Mexican charm. The actress has very distinct features and not to mention the gorgeous smile!

#5 – Thalia with blonde hair
Thalia is one of the most gorgeous among Mexican celebrities. The blonde is definitely a good choice for her given she has long beautiful curls.
Even though the Mexican singer maintained the blonde look in the 90s, she had kept up with a brown ombre hue for a long time after that. She surprised her fans on Twitter with the sudden decision to revert. But she has not made a mistake. Her blonde hair is a treat!

#6 – Christina Aguilera with blonde hair
Christina Aguilera went blonde for 'The Voice' Season 8 red carpet and made heads turn with her gorgeous bob hairstyle. Her sharp facial features do justice to the blonde hair colour.
The Mexican singer has always tried bold looks and pulled off every single one of them. When it comes to her signature look, we think it is the blonde. All the other creative looks that the singer has tried have been along the same lines.
Besides her remarkable musical journey, her style has also evolved over the years.
#7 – Sara Paxton with blonde hair
Even with her fair complexion, Sara Paxton oozes Mexican charm with her exotic features.
The blonde hair colour is made for her sharp facial features. She rocked the bob haircut with the blonde look. She has a very charismatic way of maintaining her hair looks.
They all have a certain feel which adds up to her personality. She is known by her fans for this very aspect.

#8 – Selena Gomez with blonde hair
Selena Gomez and her Mexican connection have never been buried. The Mexican-American singer pulled off the blonde look effortlessly.
Although we have seen Selena through some drastic haircuts, she has never made much of a statement on her hair colour. The blonde look definitely took her fans by surprise with how chic she looked.
Her uneven bob haircut, which she has maintained for quite some time now, is the signature look she goes by now.
#9 – Nina Garcia with blonde hair
Born in Columbia, Nina Garcia who is a chief editor for Elle rocks the blonde look. We love how her highlights are so subtle yet definite.
It's not right in the face and creates a very seamless texture and profile. The Project Runway judge has a long narrow face and her hair compliments her facial structure just right!
#10 – Linda Christian with blonde hair
Linda Christian who is known for her role in James Bond was born in Mexico. The look as shown in the above picture is a wavy retro hairstyle which is blonde.
The retro hairstyle is the key to her identity. She definitely made this look a signature look with the way she carried it.
#11 – Alexis Bledel with blonde hair
Who would have thought that Rory Gilmore would be a Latina right?
Alexis was born and raised in Mexico with both her parents having their roots in Mexico. Her blonde look is very memorable as her fans have always adored her hairstyles.
The actress is a visual treat with her distinctive facial features.
#12 – Vanna white with blonde hair
Known for her presence in the 'Wheel of fortune, Vanna White is biologically a Puerto Rican with distinct features and a face to kill for.
Her narrow and well-structured face is something that we all dream to match with blonde hair. We all love the way she has layered her blonde hair.
#13 – Shakira with blonde hair
#14 – Demi Lovato with blonde hair
Demi Lovato started as a child star in the Disney show "Sonny with a Chance" and soon went on to have a successful music and acting career.
But this Mexican celebrity who's known for her trademark black hair looks amazing as a blonde as well!
They are also known for their hit music singles such as Cool For The Summer and Only Human.
#15 – Angelique Boyer
One of the most beautiful Mexican celebrities with blonde hair is this French-Mexican actress Angelique Boyer. She shot to fame inn 2011 with her appearance in the telenovela "Teresa" and hasn't looked back since!
The 33-year old actress is married to long term partner Sebastian Rulli. She's currently starring in the telenovela Vencer el pasado.
#16 – Carmen electra blonde hair
Carmen Electra is another Mexican celebrity with blonde hair. Did you know that her real name is actually Tara Leigh Patrick, and that Carmen Electra is just a stage name?
Electra is probably most famous for her electrifying (pub, absolutely intended!) role in Baywatch. She's also gone on to star in several comedies like Meet The Spartans, Scary Movie, and Epic Movie.
She's also produced several records with Prince!
#17 – Alexa Demie
At this point, it would be criminal not to include the firebrand Latina from Euphoria in this article. Maddy Perez has won all of our hearts. But while she may be a brunette in the show, Alexa Demie has experimented with blonde hair before.
And has wowed everytime she has donned this hair color!
Alexa is from the city of Michoacán in Mexico. Her mother emigrated to the US in the 1980s. What I've loved about Alexa is that she's always embraced her Latina roots whether or not she's blonde!
Are blue eyes and blonde hair considered attractive in Mexico?
I don't think this combination makes an exception for being attractive only in Mexico because it is across the world. Blue eyes on itself stand out from the rest of your facial features and so does having blonde hair.
The two highlighting aspects make you look exotic and gorgeous. 
In Mexico, the most common hair colour that women go by is dirty blonde. Since they have a beautiful skin tone, blue eyes will surely be divine. 

Which hair colour suits Mexican skin tone?
Since the Mexican skin tone is more on the darker side, light hair colours will look beautiful. 
Platinum blonde and light brown are some of our top picks. Since Mexican women are known for their exotic facial features, these light colours will help highlight them more. 
However Mexican women are known to try out different styles and looks, each of them according to their respective features. 

Here are some more Mexican celebrities you didn't know were Latino!
If you are looking for some new hair color ideas and inspiration, then take a look at how these beautiful women turned their hair blonde.
Thanks to these actresses and celebrities, you can use their styles as your inspiration for your new look.
We hope you enjoyed this article about the most beautiful mexican actresses with blonde hair, and if you want to learn even more about the blonde hair trend, we encourage you to continue reading our blog.
Read also:
How To Dye Brown Hair Blonde Without Bleach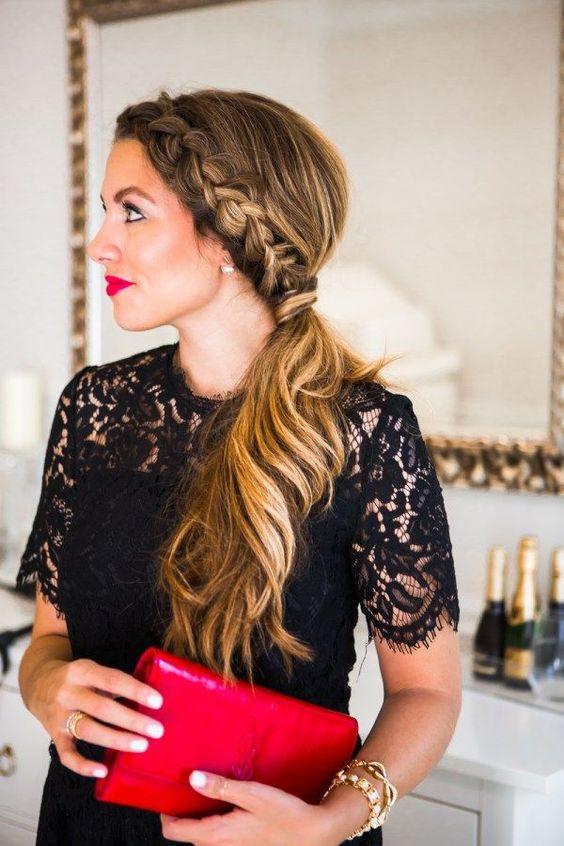 From hair care to soaring hair trends, we cover it all. We make sure you nurture your hair and stay on board with hairstyles and new hair trends. So hop on and make every day count with some of our creative and sassy hair trends.