What is a Karen haircut and how do you fix a Karen haircut? Here we have listed out the ultimate "Karen" hairstyles and given you tips on what to do if you accidentaly got one!
If you haven't been living under a rock, you probably know about "The Karen". 
Karen is not just a name, it has turned into an internet sensation. And the Karen Haircut is the easiest way to identify one!
Thanks to the angry Karen videos of entitled white women taking out their pre-menopausal mood swings on the general public.
Karens have been the butt of jokes for their viral internet content.
They are well known for their constant 911 dials and their obsession with talking to the manager.
I'm sure you must have come across at least one Karen meme or Karen video that went viral on the internet. In fact, they even have meme pages on Instagram dedicated exclusively for Karen- related content.
They are known to belittle service industry workers, make fictitious infringements, and perform racist micro-aggressions.
Related: Best Hairstyles For Women Over 50
Karens make up false claims against blacks, Asians, and other minorities and initiate 911 calls for literally no reason.
Recently, the coronavirus wave has given rise to a new group of Karens called the "Coronavirus Karen".
This group of people aggressively refuse to wear masks and follow quarantine rules and threaten the safety of the public.
Viral videos where Karens refuse to wear masks in the supermarkets have been viewed and shared by millions of people.
Yes, their behavior and frustration help define them, but another thing that is common among most of the Karens around the internet is their haircut.
What Is A Karen Hair Cut?
Most of the Karens on the internet seem to have one thing in common, the Karen haircut.
This is why it is also popularly known as the "Can I speak to the manager?" cut.
The Karen haircut is the commonly seen blonde inverted bob. It is also popularly known as an A-line cut and has a sharp angle from the side. 
The hairstyle was popularised by the US reality TV personality Kate Gosselin in 2010.
Most of the Karens part their hair in the side but it can also be parted at the center.
And most of them usually have highlights on them. The hair is usually blonde and is paired with highlights like caramel, dark blonde, brown, brassy orange hues, etc.
Although Karen memes have blown up all over the internet, it has received quite an amount of criticism from people who claim that the trend is increasingly ageist and sexist.
You have to be careful when asking for a short blonde pixie in case it accidentaly turns out to be a Karen haircut. Like this girl here!
Where it all started…
The exact rise of the Karen is not clear but the rising popularity started in 2018 and the growing social media use helped in hyping it up.
It was used as a tool by Black people to film the racial discriminations and the microaggressions they face daily and spread it among the general public.
This trend has helped in satirical categorizing people, especially entitled white women who indulge in such behavior.
A woman calling cops on a black man parking in the neighborhood, a white woman refusing to wear a mask while entering a supermarket, and later arguing with the manager are some of the viral Karen videos that lead to a lot of speculations
Although It is usually presented in a satirical way, it leads to a lot of talks and discussions about the whole white privilege that white women enjoy daily.
In the past few years, it has become extremely easy to spread these contents among people, thanks to phone cameras and social media.
In the beginning, other names were used instead of the name "Karen" like "Permit Patty", "BBQ Becky", "Golfcart Gail" etc.
A lot of people also believe that the term "Karen" was first used by comedian Dane Cook in 2005.
He used the name to describe the least favorite member in a group.
The American TV personality, Kate Gosselin gained popularity as a "Karen" because her personality was very demanding and challenging in the TV show Jon and Kate plus eight.
Karen Memes
The internet is flooded with Karen memes and videos. These videos have been viral for all the wrong reasons.
Entitled Karens making racial remarks and unacceptable demands have been receiving a lot of flak because of these contents.
They are always complaining and arguing with the manager for groundless reasons.
This is why a lot of Karen memes include the manager. Let us take a look at some of the most viral Karen memes that took the internet by storm.
Examples of Karen Haircut Memes…
So if you don't want to be reduced to a meme, you should steer clear from anything similar to this haircut and look for something different.
And apparently there are doggy Karens as well!
….And cats too!
Types of Karen Haircuts
The Original Karen Haircut
This is the classic Karen haircut. Short, asymmetrical, and spiky at the back, long, side-swept fringe at the side.
This is the popular hairstyle donned by popular American reality star Kate Gosselin.
The most striking part of this haircut is usually the chunky fringe that has been colored with highlights that usually complement the blonde base.
It still doesn't make the haircut look any better and makes you look very unflattering and tacky.
Karen Haircut for Black Hair
Although the Karen haircut is mostly worn by blonde women, there are a lot of people with black hair who have fallen victim to this horrendous trend.
This haircut looks a little better with plain black hair than the usual chaotic highlights but some people tend to add contrasting highlights that totally ruin the look.
These highlights are usually poorly blended and rarely match with their natural hair color.
So if you have black hair, at least make sure the highlights are complimenting your natural hair color so it doesn't end up looking like tiger stripes.
Karen Haircuts with Red and Blonde Highlights
This haircut often comes with poorly blended chunky highlights on blonde hair. This is among natural blondes who opt for contrasting red and dark blonde highlights.
Some of the most popular shades of blonde used to highlight this haircut include honey blonde, beige blonde, copper blonde, golden blonde, platinum blonde, etc.
Red is a bright color that helps in grabbing people's attention.
However, the only thing that makes the haircut stand out is the unusually chunky and unnatural-looking highlights.
Karen Hair with Red and Brown Highlights
This is a better option than combining red and blonde colors since it gives a relatively natural look.
This color combination is usually donned by naturally brunette Karens.
These highlights come in a variety of different shades like crimson red, maroon, dark red, bright copper, auburn, deep red, cinnamon, cherry red, etc and all of them look equally terrible on the Karen haircut.
These colors are popularly donned by Karens with short and spiked hair.
Psychologically, red helps in catching people's attention and this probably helps in feeding Karen's need for attention.
Neat Karen Haircut
The neat Karen haircut is one of the subtler versions of the Karen haircut. It is neat and has natural-looking feathery edges.
If you are looking forward to getting a blonde inverted "mom bob" or crop cut that is least similar to a Karen cut, you might be able to get away with this. 
Popularly donned by white ladies at your neighborhood country club, this minimal hairstyle manages to retain all the unappealing features of the haircut like short asymmetrical cut and chunky highlights.
Brassy Blonde Karen Hair
This is another popular Karen haircut that can be seen in a lot of viral Karen videos.
If your natural hair has a warm undertone, you should steer clear of such blonde shades since it will make your hair look brassy.
In this case, if you ever wish to try these hair color combinations, you will have to make sure that your hair is properly toned after bleaching to avoid this issue.
When you try these blonde shades, your hair might develop a yellowish or orangish hue which will make it look unappealing and poorly done.
Combining both cool and warm highlights can give your hair a 'brassy look' that is commonly seen in a lot of Karens.
Platinum Blonde Karen Haircut
The platinum blonde Karen haircut gives the Karens a very flat look. This glorious mess is created with the help of a single solid color of platinum blonde.
Karens try to achieve a natural look with this one but fail miserably at it.
This looks worse when they have natural black or brunette hair because the eyebrow's color clashes with the contrasting hair color.
This also becomes very obvious because the roots start showing the natural hair color.
Platinum Blonde is another color that grabs a lot of attention which is probably why it is a favorite among Karens.
A lot of Karens have hair that ends up looking brassy when they try out this color.
FAQs about the Karen Hairstyle Meme
Where did the Karen haircut come from?
Some people believe that the Karen haircut got popularized by TV personality Kate Goesslin in 2008 when she sported a similar bob haircut. The asssociation with her having "Karen-like" personality traits and sporting that particular hairstyle made it a symbol for unpleasant behaviour by middle-aged white women. At this same time, there were plenty of memes being made about "Karen" behaviour and a particular photo of a middle aged woman with an assymetric pixie was used in each of these. So that's another reason why the Karen haircut got mainstream in pop culture.
Is a pixie cut a Karen haircut?
Not necessarily. Yes most Karen haircuts are pixie cuts but that doesn't mean simply getting a pixie cut will make you look like a Karen. Or for that matter any
short hairstyle
. It's a particular kind of razored pixie with blonde hair color (or at least highlights) that sets the Karen haircut apart. But most importantly about your personality. If you're not a Karen than you're not sporting a Karen haircut!
If you get a Karen haircut done, people will instantly compare you to these Karens going viral on Instagram.
Who would want that to be the first impression?
So it is best to stay away from anything remotely close to the Karen haircut so you will not be the next meme material in the neighborhood.
Also Read:
Coolest Short Hairstyles With Highlights
Short Hairstyles For Women Over 50 With Fine Hair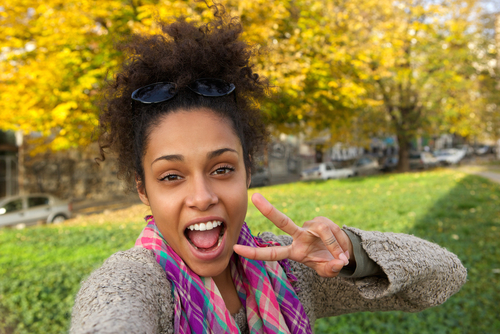 Helen is committed to bringing you the latest popular hairstyles, hair care tips, and hair-related products. You can check more of her work on besthairlooks to find fashion inspiration, product reviews, tutorials and more!