There's something about redheads that gives them such an ethereal beauty.
If you look back at several iconic female characters over the part years, you'll notice that most of them are redheads. Scarlet Witch, Black Widow, Mary Jane, Ginny Weasley, Ygritte from Game of Thrones and the list goes on and on.
Playing these iconic characters are equally iconic actresses with red hair! I've always had a soft spot for red heads. That hair color looks just so striking and attractive. 
If you're planning to get your tresses dyed red, here are some actresses with red hair that can be your inspiration. These beauties have a various shades of red hair, ranging from flaming auburn hair to a light strawberry blonde. 
Which Actresses Have Natural Red Hair?
Amy Adams
Amy Adams has acted in several critically acclaimed and big budget productions over the years. You'll probably know her best as Disney Princess from the movie Enchanted.
But her famous on-screen role with red hair was in the 2005 hit Junebug.
Yes, Amy Adams is not a natural red head but actually a blonde. She dyed her locks for Junebug and kept it red for several years.
I must say the look suits her very well!
Amy Adams latest projects include the TV show Sharp Objects based on the novel of the same name and as Superman's love interest Lois Lane in the DCEU.
Bella Thorne
Most of you will remember Bella Thorne as Cece Jones from the Disney show Shake It Up where she starred alongside Zendaya.
Bella Thorne is another actress who is not a natural red head. But she looks so good with her auburn locks, I just had to include her here!
Redhead actors rarely want to go back to being natural, and this was the case with Bella. It's rumoured that she actually cried when Disney wanted to switch her back to being blonde again.
Julianne Moore
When it comes to ginger celebrities, you never know if they are natural red heads or have dyed their locks for a role.
But in case of Julianne Moore, it's 100 percent true that she's a bonafide red head. I believe her Scottish ancestry has something to do with it.
Believe it or not, this beautiful red haired actress with freckles was actually teased for her looks in school.
Julianne Moore has even written a children's book called "Freckleface Strawberry" to help other red haired kids love their looks. Isn't that sweet?
Christina Hendricks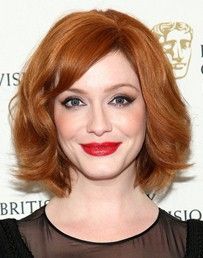 Even among the actresses with red hair, Christina Hendricks is famous for her sex appeal. Esquire had even named her the Sexiest Woman Alive.
And part of the charm is Christina's luscious red hair.
But do you know she's not a natural red head. Chirstina started dyeing her hair red at the age of 10 after being inspired by Anne of Green Gables.
Emma Stone
Emma Stone, like her character in the Amazing Spiderman movies is a natural blonde and not a redhead. (You're thinking of Mary Jane!)
But the auburn hair dye suits her the best! She's appeared in a lot of movies flaunting this amazing color. La Land, Easy A, and more recently Cruella come to mind.
Emma Stone is renowned for her acting shops as much as she is for comic timing. This versatile actress has got an Oscar, a Golden Globe, and a BAFTA.
Karen Gillian
All the British folks her might recognize Karen Gillian as Amelia Pond, companion to the eleventh Doctor Who.
But can you imagine this redhead actor is Nebula, the Daughter of Thanos and morally grey character in Guardians of the Galaxy and Avengers:Endgame.
Didn't recognize her? No surprises there! She was totally bald and…er… blue for those movies.
Did you know she actually shaved off her beautiful red hair for the role? Yup, she debuted her bald head at Comic Con.
Here's an interesting fact for you. Karen Gillian had a wig made out for her hair and wore in on set for Doctor Who, which she was filming simultaneously.
Jessica Chastain
One of the my favorite red headed actresses in their 40s is Jessica Chastain. Yes, you saw that right, Jessica is 44 years old.
Unbelievable right? I've always wondered if it's the red hair that gives you a youthful look.
Oh, and Jessica is a natural red head too. She's proudly flaunted her ginger locks in movies like The Help, IT, Molly's Game and more.
Although she sometimes dyes her tresses for a role, like opting for pitch black hair for Crimson Peak, Jessica finds her way back to being a red head.
This talented actress has a Golden Globe and two Oscar nominations. She's even in charge of her own production company called The Freckle. Nice reference there Jessica!
Isla Fisher
I've been a fan of Isla Fisher ever since I watched her in Confessions of a Shopaholic. And I remember being in love with her auburn hair as much as her comedy.
Isla Fisher has acted in several noteworthy productions like Now You See Me, Scooby Doo and Bachelorette.
But what you might not know is that she's natural redhead. Isla was born to two Scottish parents, despite being Australian herself.
She's also married to actor and comedian Sacha Baron Cohen who you might remember from Borat and has three children with him.
Alicia Witt
— Hallmark Actresses with Red Hair
Alicia Witt is one of those hallmark actresses with red hair that we cannot help but loving. And she's a natural red head to boot!
Discovered at the age of 5 by none other than David Lynch, Alicia Witt is an actor, singer, songwriter, and accomplished pianist.
She's also appeared in television shows such as Supernatural, Twin Peaks, The Mentalist, and AllyMcBeal.
Lindsay Lohan
— Disney Actresses with Red Hair
Lately, Lindsay Lohan has been playing around with being blonde a lot. But she's one of those celebrities with red hair whose a natural.
I always find myself remembering Lindsay Lohan as the precocious twins from The Parent Trap and newcomer Cady Heron from Mean Girls.
Lindsay stared off as a Disney star by acting in Herbie Reloaded. And went on to do many teen comedies and romcoms like Just My Like and Confessions of a Teenage Drama Queen.
She's one of those redhead actors who defined the teenage years of an entire generation!
Bryce Dallas Howard
You might be thinking, "Umm. Didn't you do this one before?" But no I didn't.
Despite the uncanny resemblance (something that both actresses have remarked on) Bryce Dallas Howard and Jessica Chastain are two very different people.
The confusion probably stems from the fact that they appeared in The Help together.
Bryce is the daughter of producer Ron Howard and has movies like Jurassic World and The Village to her name.
Yup, this the actress who went viral for a scene in Jurassic world for running from a dinosaur in high heels.
But she seems to have a good sense of humor and even made videos pointing out the heels situation and her resemblance to Jessica Chastain.
Rose Leslie
If you ask me who is the most iconic redhead fictional character of the last decade, my answer would be Yggritte.
The arrow-wielding, foul-mouthed wildling made her way into our hearts in the second season of Game of Thrones. And that's when Rose Leslie, rose to fame as well. 
Rose is a Scottish cheiftains daughter and grew up in a castle. A far cry from sassy Yggritte who lived in furs and caves. She's appeared in movies like The Witch Hunter and shows like Downton Abbey and The Good Fight. 
In a story that appears to be a modern fairytale, Rose fell in love with and married her on-screen co-star Kit Harington in 2018.
The couple have now welcomed a baby boy in 2021 and Rose is set to appear in a TV adaptation of the Time Travelers Wife opposite Theo James.
Well, looking at the beautiful Rose Leslie, I've got to say that you know something Jon Snow.
Debra Messing
Debra Messing is one of my favorite red haired actresses in their 50s. You might know her as Grace Adler from the popular TV show Will And Grace.
No, Debra isn't a natural redhead. In a funny story, Debra recounted how she was supposed to be getting her hair dyed blonde but ended up with red hair due to a mess up.
Well, thank goodness for that! Or we wouldn't have seen how amazing red hair looks on women in their 50s.
If you're planning on getting a dye job later in your life, take notes ladies. Red hair is great for all ages!
Rihanna
Now it's pretty obvious that Rihanna doesn't have naturally ginger hair. The singer from Barbados has naturally black type 4c hair.
But boy do we miss the dark red hair dye she sported during her Only Girl In The World Era.
The red suited her so much! It certainly gave inspiration to us dark skinned ladies to go get a new bottle of red hair color just to match Rihanna's look.
Conclusion
Redhead actresses, with their fiery locks and undeniable presence, add depth and vibrancy to the characters they portray. They challenge stereotypes and redefine what it means to be a redhead in the entertainment industry.
From Jessica Chastain's fiery intensity to Bryce Dallas Howard's captivating charm, these actresses embrace their natural red hair as a symbol of individuality and strength. They remind us that beauty comes in many forms, and that embracing one's natural self is a powerful act of self-love.
Their presence on screen challenges conventional beauty standards and inspires young redheads to embrace their uniqueness. In a world that often seeks to homogenize, redhead actresses stand as beacons of individuality, reminding us that our differences are what make us truly captivating.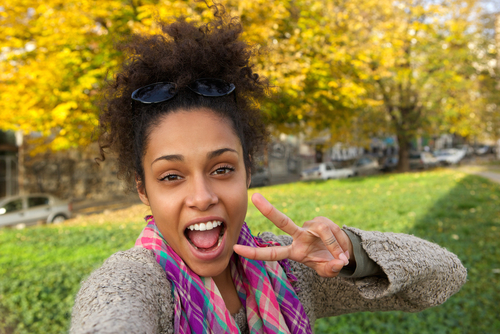 Helen is committed to bringing you the latest popular hairstyles, hair care tips, and hair-related products. You can check more of her work on besthairlooks to find fashion inspiration, product reviews, tutorials and more!