If you do not have long hair and want try a pony, get some weaves to create these top weave ponytail hairstyles!
When it comes to versatile hairstyles, a ponytail definitely steals one of the top spots. Gone are the days when ponytails were reserved for just school-going children. 
Today, ponytails are back and how. Ponytails can be simple or dramatic depending on the type of ponytail and how you style the rest of your look. They are always stylishly worn by A-listers at red carpets. Who said it is reserved for them?
What makes ponytails interesting is the creative freedom they give you. They are so much more than just a hairstyle for your workday or enjoying a girl's night out.
Ponytails are classy or they can be messy. Ponytails can be anything you want them to be. There is so much to them that the list is endless. Want some inspiration for weave ponytail hairstyles?
Here are some weave ponytail styles you can try to up your ponytail game. You don't always need to use only your hair to get the ponytail of your dreams.
You can do it with a weave. It is never too late to opt for a ponytail. Don't shy away from adding your unique touch to the ponytail because there is nothing wrong with adding some creativity to your ponytail!
Top Weave Ponytail Hairstyles 
Short curly ponytail
A short curly ponytail is a breath of fresh air. With a weave, things get even simpler. You can simply tie your hair in a ponytail and then add the curly ponytail weave to give your hair that extra bounce and fun feel. Curls are always in and a curly weave can go with any type of hair.
Why leave it simple when a little extra effort can make the hairstyle go to a whole new level? Rather than simply adding the weave, you can make a hairstyle before making a ponytail. Cornrows are an excellent touch with loose strands of hair falling effortlessly on your face. They can add to the charm.
Fishtail ponytail
Fishtail is a mesmerizing hairstyle that reminds one of the ocean and the sea and the fishes in it. Why settle for less when there is a fishtail weave available? All you need to do is make a bun using your original hair and then add the fishtail braid to give your hair extra volume and character.
Instead of looking for a fishtail ponytail weave that matches your original hair colour, you can look for a different coloured one such as purple or green for the extra oomph if you want to get more creative and bolder. You can also take out the fishtail braid if you just want a colourful ponytail.
Long wavy ponytail
High ponytails are back in fashion. Just because you don't have long hair like the Guinness book record holder doesn't mean you should miss out. A long wavy ponytail weave is there to save the day! You can simply use the weave and attach it to your natural hair.
A long wavy ponytail looks naturally stunning and it adds immense length to your natural hair. It also goes with any style and is perfect for any occasion. You can neatly bring your hair together in a ponytail for a formal occasion or make it look messy for a casual dinner with friends. A wavy ponytail is for it all.
Kinky curls ponytail
If you aren't a fan of normal curls, then take it up a notch with the kinky curls ponytail weave. These are a mix of modern with a hint of the old times. They look breathtaking when paired with the same-coloured hair or even with a different coloured hair. You won't be unhappy that's for sure.
Kinky curls have a life of their own. And a neat hairstyle that looks tidy and stylish at the same time is a dream come true. Plus, it takes only a few mins to look your glamours best in this ponytail hairstyle! A person of any length of hair can sport this look with ease and look incredible effortlessly.
Bubble ponytail
Bubble ponytails are quite fun and you can get a bubble ponytail of your own with this weave. You have many options to make this ponytail your own. You can opt for cornrows to make a statement or you can add barrette pins to the various bubble portions of your hairstyle.
The bubble hairstyle can be further glamorized by using sparkly hair ties to keep the bubbles in place. If you don't have the time to use barrette pins and keep them in place then this can be a quick option to add more edginess to your already amazing ponytail hairstyle.
Dreadlocks ponytail
You require years of patience until your hair can be called locs.
If you don't have the time or want a dreadlocks ponytail in a jiffy then use a dreadlock weave to get the same result minus the time commitment.
I like how you can opt for short, medium or long fake dreads and turn them into a ponytail.
Faux locs are brilliant for you if you want to occasionally slip into the Rastafarian vibe. Locs are always associated with the 'I could care less' attitude which makes them best for informal occasions. But no one is stopping you from wearing this style when you go to work! Certainly a style for the bold and brave.
Straight long ponytail
Get Ariana Grande vibes with this straight long ponytail weave that you can easily attach to your hair. The long straight no-nonsense hair is perfect for those who want to opt for an ultra-modern and sophisticated hairdo without much of an effort. You can give this hairstyle a twist.
Instead of opting for a ponytail weave that matches your hair, you can contrast it with your hair. If you have black natural hair then you can get a blonde ponytail to give it a chic look. The ponytail hairstyle is definitely a trendsetter and it is a polished style that is always going to be in vogue.
Crochet braid ponytail
Crochet braid ponytail creates an illusion of volume and lustrous hair. If you want to opt for a fully braided ponytail then the crochet braid is a good ponytail weave to choose.
It looks beautiful on everyone and gives you the liberty to make it prettier. You can add beads to the braids or other hair accessories that you love.
You can opt for this ponytail when you are going to work to give off girl boss vibes. Or you can even easily wear this when you are hitting the gym.
You can try stitch braids and cornrows to pair it up with the crochet braid. It will be a sight to see because of all those beautiful braids together.
Puff hair bun ponytail with bangs
Short hair is just as in vogue as long hair. This puffy hair bun ponytail is a testament to cute and bold mixed in one. It looks like a bun but is essentially a puff ponytail. You also get bangs that match the hair which make it look like you have voluminous and gorgeous curly hair.
You can complete the look with a bow hairband or with a bandana of your choice depending on the clothes and style you are going for. This puff ponytail is for anyone who wants to try a trendy short hair look without doing anything to their natural hair. It is a classic so do give it a try.
Braided ponytail
For a graphic appeal that will turn all attention to you, try this Goddess braided ponytail weave. People won't be able to take their eyes off you even if they tried because the Goddess braided ponytail is so powerful and visually appealing. It gives you ample space to add hair accessories.
You can complete the look by adding criss cross braids across your scalp to give the hairstyle an even bigger lift and style. Want to make it dressier? Then opt for jewelled hair accessories instead of the usual ones. Or give yourself beachy vibes with shell accessories. A look you will love!
Retro flipped ponytail
A retro flipped ponytail screams 90s glam and old Hollywood glam. If you want to go for that look then this ponytail is a must-have. If you have straight hair, you can make a middle part and attach this ponytail to your hair. Else, go for a side part and neatly tuck away your hair with a bobby pin.
You can even let a strand of hair fall from each side of your face for a more spellbinding ponytail. The retro flipped ponytail is heat-resistant so you can curl it at the ends to your liking if you wish to do that. This style is simply spectacular.
Ponytails are not going anywhere so it is time you start to use weave ponytails to express yourself. Want to keep things simple?
Then opt for a simple ponytail. Want to style it up? Then add golden accessories to your ponytail base and gleam like a queen.
Weaves don't have to be expensive. You can shop from online stores like Amazon or AliExpress for the best discounts and a plethora of choices. 
Also Read:
Stylish quick weave hairstyles
What is an invisible part weave
Coolest bob hairstyles with weave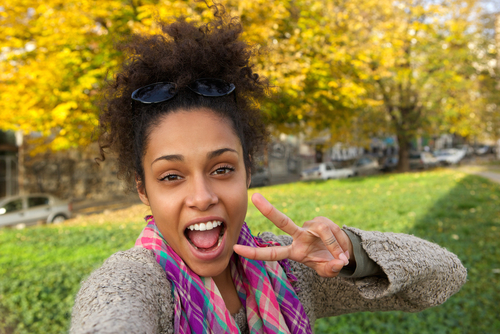 Helen is committed to bringing you the latest popular hairstyles, hair care tips, and hair-related products. You can check more of her work on besthairlooks to find fashion inspiration, product reviews, tutorials and more!