So you've got some new hair weave bundles? Here, you can find some stylish quick weave hairstyles to wear everyday!
Are you someone who loves to experiment with different hairstyles and thinking of which one to choose next, but do not have the right hair type to go in for it?
Well, here's the best part, you do not actually require having the "right" hair type to get the style you want to, because that is what hair weaves are for right?
If you are new to the term "hair weaves" then let me give you a little insight into this style!
What are quick hair Weaves
Quick hair weaves are simply hair extensions of human or artificial hair that is integrated into one's natural hair in order to alter the person's hairstyle and hair appearance for a certain period of time.
These hair weaves can be attached or integrated in different ways. This is done by directly applying hair glue onto the hair and fixing the weaves.
Or by using a weave cap to protect your hair from the glue or even by just sewing it into your natural braids.
What are weave bundles?
Like you can see in the image, weave bundles are hair extensions that are already tied together in bundles in order to be sold to those who require larger quantities of weaves.
Quick Weave Hairstyles 2021
Straight Weave Hairstyle
Are you someone with naturally curly hair and want to switch up your hairstyle for a while? Then try out the straight weaves hairstyle.
The weaves are cut in the shape of a blunt cut, where you need to attach them with a side parting.
The extensions fall straight at the back and over one side of your face slightly covering your ear, to enhance the style.
I usually like quick weaves for such styles as they can be worn easily unlike sew in hair extensions that take a lot of time.
Deep Wave Weave Hairstyle
Well, how about we talk about how cool this looks! I really like the way this hairstyle gives you the perfect blend between curls and braids.
Getting weaves for this hairstyle can be done in three ways. You can either get deep wave weaves attached to your already braided hair.
Or you can get braids attached to your natural curls. And of course you can always get braided and deep curl weaves in case you have shorter hair.
Half Down and Top Ponytail Weave Hairstyle
This style looks absolutely gorgeous! It is unique and yet so fashionable. If you are someone who always loved the look of long curly hair, then try out this one.
This style entails the usage of long curly weaves with a weave bundle to achieve the high ponytail look.
Once the ponytail has been attached at the crown of your head, holding all your hair together, let the left hair fall over your shoulders while the hair from your ponytail be left to fall over your back.
If you wish to define this style a little more, then styling your little hair at your forehead will make it look more enhanced.
Related: Half up Half down Hairstyles for curly hair
Curly Bob Weave Hairstyle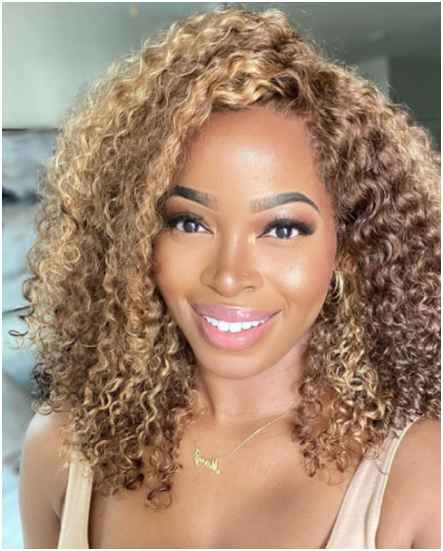 Well, I'm sure most of you have seen the world-famous singer Beyoncé Knowles walk around sporting this style and it looked absolutely stunning.
Beautiful curls; falling over the sides of your face over your ears covering your shoulders; with a tousled side parting is the look which you should be waiting to try!
It is simple, but looks so elegant and it is a style which will always look good on anyone, in my opinion and can be worn to literally any occasion, don't you think?
Weaves with Long Classic Waves Hairstyle
v
Getting this hairstyle should be pretty easy, but yet it will make you look classic, because waves are always a classic style to get.
If you love waves and long hair, then try out this hairstyle.
Get the wavy weaves attached over your whole head, while you take a side partition.
Or let your weaves fall over one of the sides of your face, while you let small portions of the weaves fall loosely over your shoulders.
High Ponytail Weave Bundle Hairstyle
Will it be fair for me to call this style, classic? It is something that is always in fashion right?
Straight long hair, tied into a high ponytail and you are good to go! Simple, yet so classy. To achieve this style, make sure to get weaves that are very smooth, silky and perfectly straight.
All you need to do is attach your weaves to fit perfectly into a high pony tail and let the length of your hair in the ponytail fall over your shoulders.
If you want to enhance this style, feel free to style your baby hair at the front, over your forehead to get a more defined look.
Razor Cut Bob Weaves Hairstyle
I really find this hairstyle pretty cool. I mean, it is yet another one of those styles which will look good on literally any occasion.
And it can be worn over practically any outfit, be it casual jeans and a t-shirt or a short summer dress or formal attire to a business meeting.
To get this style, you require using weaves that have more of a feathered cut and style it with a complete side partition.
Long and Straight Hair Weave Ponytail Hairstyle
I simply love this one because it is the easiest one to use and style on the go.
All you need to do is buy weaves that are long and straight, attach them all over your head and tie it up into a regular ponytail before you can be on the go.
If you are someone like me who is always in a hurry to get dressed and leave, then this style will suit you fine, without making it look like you were actually in a hurry!
Asymmetrical Bob Weaves Hairstyle
For some reason, any time I see a bob, the famous star Rihanna comes to my mind because back in the day, she was the first person to style her hair like this.
The whole asymmetrical look, with a pointed edge on one side, falling over one side of your face.
Here, the other side has a blunt cut falling over the back of the head, styled with a simple side partition.
To achieve this style, buy asymmetrical short and sleek weaves.
Gradual Waves with Side Parted Weaves Hairstyle
This style is the perfect blend for those who like straight hair, but also want a slight look of the waves.
Two-in-one weaves is what you need to achieve this style. Getting weaves that are silky straight all the way till your shoulders, while the hair below it gradually turns into waves.
Styling these weaves with a side partition and letting the waves fall over your shoulders will make it look absolutely classy and elegant.
Deep Curls with Bangs Weaves Hairstyle
People with straight hair often wish they had deep curls. Well, what's the need to wish when you have all types of hair weaves.
All you need to do is buy two sets of weaves, one which is of shorter length to use them for your bangs, while the bob length weaves can be used for the rest of your head.
This style looks best when you let your deep curls fall over your ears at the sides of your face.
Middle Parted Bob with Highlighted Weaves Hairstyle
Are you someone who likes the look of coloured hair and highlights, but are worried about those harsh chemicals ruining your hair?
Then how about try out weave highlights this time? You don't need to colour your hair and take the risk of ruining your hair with the colour
Instead you can just buy weave highlights in the colour of your choice, and style them with a middle partition on either sides, so it can look more defined and "highlighted" over your hair.
FAQs
Before I close out this article, I've answered some FAQs about hair weaves. Check them out if you have any queries:
1. Can hair weaves be washed?

Yes, hair weaves can be washed just how you would wash your normal hair, with diluted shampoo and conditioner.
2. Can weaves ruin your natural hair?

Weaves do offer you a chance to experiment with new hairstyles, but they do pose a risk of natural hair damage and hair loss as the weaves will keep tugging on your natural hair and cause damage if it is used regularly or over long period of time.
3.  Do you require having a gap between changing weaves?

Yes, a gap of at least 3 weeks is required between changing of weaves (especially for those who keep their weaves on for longer periods of time, say a few weeks).
4.  What are sew-in weaves?

Sew-in weaves are those which can last even up to a month to 6 weeks. These types of weaves aren't just glued to the hair. Sew-in styles sew in the extensions or weaves into one's cusing a needle and thread. The process is done by a professional stylist and takes a couple of hours or more, depending on the length of your hair.
5. Can hair weaves be dyed, cut or styled?

Well, since hair weaves are simply hair extensions and are going to be used as your hair for that particular style. So, you can dye it or cut it in any style that you want to, with no worry about the weaves getting ruined. Wash your weaves before dyeing them in case you are dyeing an already used one.
6. How long do sew-in weaves last for?

Sew-in weaves around 6 to 10 weeks, but requires regular salon maintenance.
The final takeaway
I don't like using flat irons or curlers on my hair, as I'm afraid of my hair getting ruined due to the heat.
But I still wish you could try out different hairstyles, so weaves were perfect for me.
All you gotta do is get the weave of your choice and then simply get the style you want!
Also Read:
Best black hairstyles with bun
Stylish black ponytail hairstyle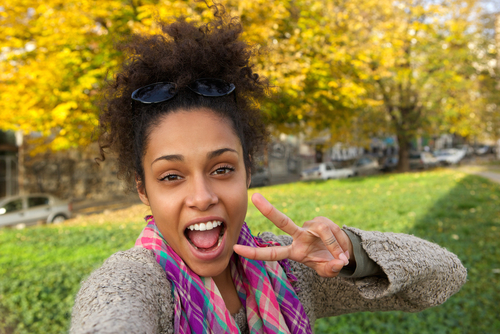 Helen is committed to bringing you the latest popular hairstyles, hair care tips, and hair-related products. You can check more of her work on besthairlooks to find fashion inspiration, product reviews, tutorials and more!