You can instantly embrace a whole new look by changing your hairstyle.
Depending on the length of your hair, we have curated the perfect cute haircuts for girls for you to choose.
Short hair – Many people believe that short hair has fewer style options. To prove them wrong, here is our list of styles.
Related: Haircuts For Thin Long Hair
Related: Best Long Haircuts For Women
Top Haircuts For Girls 2021
A simple bob
This haircut has traversed time and still not lost its popularity. It is trendy and sophisticated at the same time. This hair cut is ideal for girls of any age.
The edgy lob
This haircut is the funky cousin of the simple bob cut. The sharp finishing of this style sets it apart. It makes a statement and definitely stands out in the crowd.
No-nonsense pixie
This cut had been the staple for serious girls. But with changing times and thanks to vibrant hair colors, this hairstyle has become popular with the cutest girls.
Bangs and the pixie
When the pixie cut meets the bangs, it simply creates a visual treat. An effortless and timeless style. Looks cool and suits every attire.
Dramatic pixie
The singer and songwriter Pink showed us how to glam up the pixie cut. A mohawk adds to the richness of the pixie cut. A dash of colour will raise the style quotient further.
Stacked curls
Women with naturally curly hair tend to skip short haircut options. But short hair can look great when the curls are all stacked and cut with a structure.
 Super-short Haircuts For Girls
If you want the best low-maintenance haircut which also does well on the oomph meter, snip it all. Go for super short hair. A gel is all you will need to style it.
Bold enough
This is for the most courageous of us all. Shave your head, let it grow back, bleach it! Get highlighting or shades for the ultimate look. It is the sacrifice of the tresses you make for a super stylish you.
The match
Bangs at the front and an extended bob are a match made in heaven. Many celebrities have been sporting this look for decades. The easy upkeep makes it popular for the busy woman of today.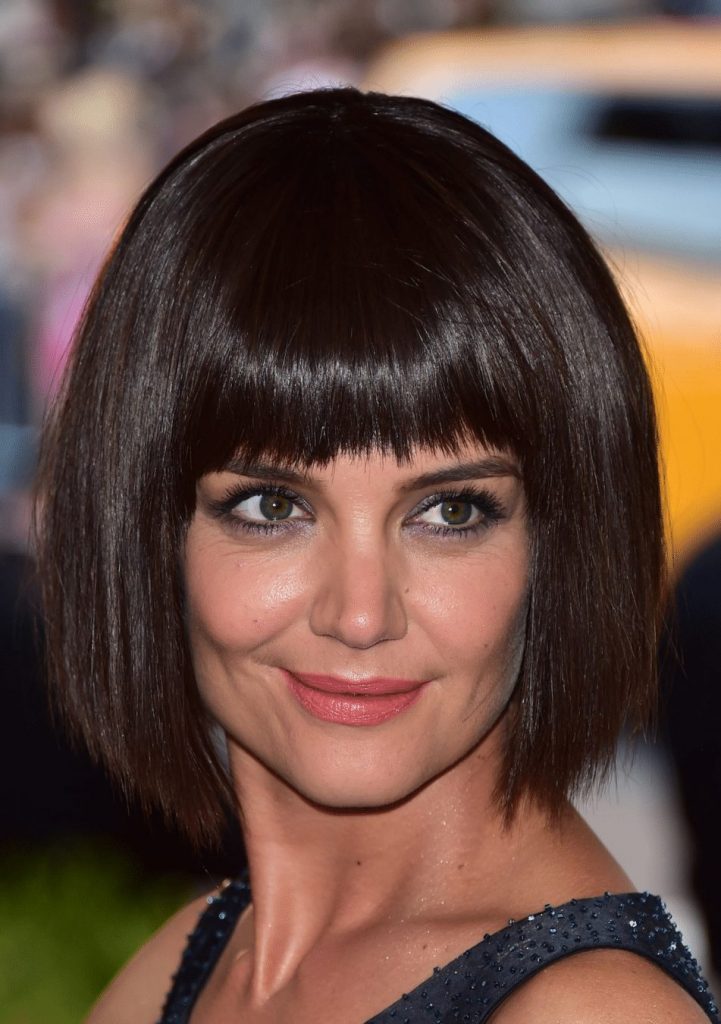 Cropped locks
Talking of short hair, we can't miss Halle Berry's choice of haircut. The cropped front locks add so much elegance to the short hairstyle. Use a curler to get the bangs. Let it fall on a side or use a gel to hold them upright.
Curled and structured
The 1950s and 1960s saw women going for shorter hair and getting ringlets to frame their face. This period hairstyle is making a come back and looking chic as never before.
Medium hair-cut
Also known as shoulder length hair cut, this style offers great versatility. It is easy to handle and presents a great variety of stylizing.
Flick complimenting a lengthy bob
A shoulder-length bob with a strand of hair to the side is ideal for any season or occasion. The best feature of this hairstyle is you can keep it open or simply tie in a ponytail as according to your wish.
Layers touching the shoulder
This gorgeous haircut is a must-try for every girl. The length till the shoulder makes the layers appear more gathered and adds more body to your hair. It has a super delightful frolic and fun to its appearance.
Bangs and wavy layers
This versatile look is all-purpose. It suits well girls with salient features. To make it even more appealing, get highlighting in a shade lighter than your natural colour.
Blunt Bob Haircuts For Girls
This sleek haircut is an instant show stealer. It adds an eclectic aura to your overall appearance. A styling gel is all you need and you are ready to step out in style. Make sure that your hair is ironed straight to maintain the appeal of this look.
Messy, wavy-midi
The messy hair is chic and trendy. Being sported by almost all of the divas from Hollywood, this trending style holds great promise for anyone sporting it. As it is a naturally messy look, the maintenance for this style is comparatively easier.
Inverted bob for shoulder length hair
This elegant style is simple yet creates an astonishing image. It works best with naturally straight and fine hair. To achieve this upscale look use your hair straightener to iron out even the finest waves.
 Layered out Haircuts For Girls
When you have medium length hair, getting a deeply layered outlook can work magic on your looks. Create an extended side sweep and highlight only the layered out portions.
This haircut will frame your face and add more structure to the jawline. Best example Jennifer Anniston aka Rachel Green.
 Side-parting lob Haircuts For Girls
This adorable style is girl-next-door! Side-parting is easiest to achieve and works well with hair length till about the shoulder. As it does not have to be perfect, ditch the straightener. Combing through with serum can help achieve the effortless look.
 Curled up Haircuts For Girls
You are mistaken if you think medium hair cut is only for straight hair. It works equally well with curly hair. The length of the hair, allows it to be easily manageable. A simple cut and trim can make your hair look stunning.
 Curls and bangs Haircuts For Girls
Yes you can get bangs even if you have curly hair. The messy nature of this hairstyle creates its own unique appeal. The bangs should ideally touch your eyebrows. This haircut suits square and round faces best.
Loose waves Haircuts For Girls
Wavy tresses work best with mid-length hair. Part as you wish. But let a few strands brush your face for bringing softness. This style suits girls with strong facial features. it helps to highlight your best facial, structural asset- the jawbone.
Simple U or V
If simplicity defines your style, then for your mid-length hair choose a U Or V cut. The beauty of this style is the way it falls on your shoulders.
 Angled layers Haircuts For Girls
Many people prefer to have razor sharp edges for their face-framing cut. The layers in this type of cut are structured with a razor for precise finishing.
Long hairstyles
The long length of your hair is the dream of every stylist. However, finding the right cut for lengthier hair can be challenging. Here is a list of our favourites.
 Fringe Haircuts For Girls
The best way to break the monotony of long hair is by getting fringes. It adorns your face and lets you keep the length.
Distant layers
When you have long hair, you need to plan your layers well. Keeping them at a good distance apart especially from the chin can create an impressive look. This look when done right, attracts as the most eye-catching style.
Keep it simple
The charm of long hair is in its length. To make the most of it, cut your hair in a straight line along the tip. Use a leave-in serum for maximizing the glossy effect.
Layered and shaded
Perfect style option for people with thin hair. The layering and the shade add more volume to your hair. This cut is perky and cute. Suitable for all face cuts.
 Long shag Haircuts For Girls
This has been the trendiest hair cut since the Rachel cut. The long and flowy waves add an extra bounce to your hair. Perfect for even limp and dull hair.
Large and loose
If you prefer curls, soft curls can look awesome in a layered, long hair. Do not go for perming, simple scrunching of big, flowing curls can get you the desired effect. Though it may look expensive this stylizing is quite affordable.
Balayage and layering
This combination not only adds volume but gives instant movement to long hair. It is the best solution to cover up for fragile and dry hair. Always go for warmer hues as it brings extra softness.
Embrace the waves
Many people fear their wavy to curly hair and skip having long hair altogether. But if you have natural waves, let them rock for you. Cut it in a haphazard manner and let it fall cascading around your facial features. This is quite a bold and daring look.
Swirl all the way
If you want to look like a princess, then you have to go for swirls. Start by getting a steps hair cut starting from the chin downwards. Make a side partition and sweep it across to a side.
Tiered glory
This haircut comes in the form of tiers. The step cut typically begins quite low almost from the shoulder level. The fall of this haircut makes it look so enticing.
 Straight and wavy Haircuts For Girls
Most people with long hair prefer to keep it straightened. But the hair may lack volume, to get more bounce, add waves. This hairstyle brings in softness and makes long hair look fancier.
A haircut can easily lift your spirits high. Sticking to one hair cut is so out of style. Keep changing, keep exploring!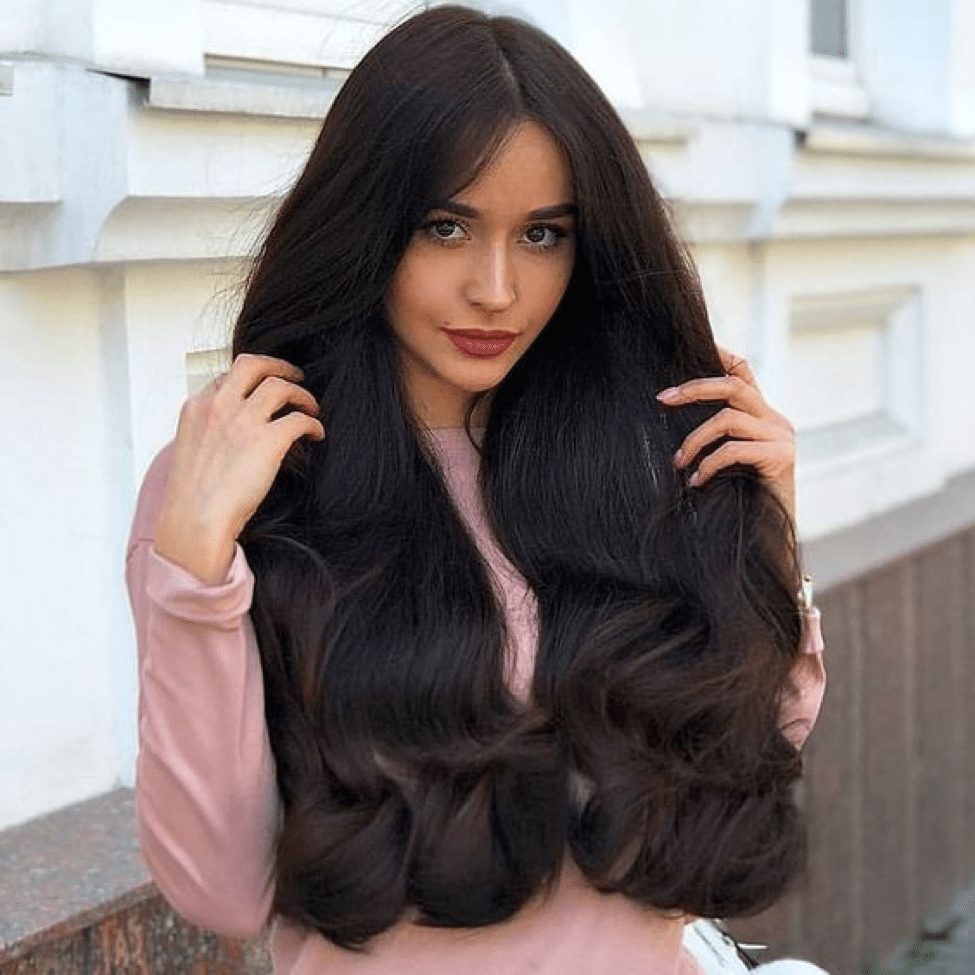 Wavy Blond Haircuts For Girls  
Medium Haircut With Bangs
Wavy Ombre Mid-length Haircut
Medium Straight Haircut
Beachy Waves Medium Length Haircut
Flirty Waves
Super Layers
High Low Style
Thick Curls
Thick Retro Bangs
Romantic Curls
FAQs about Haircuts For Girls
How short do I cut my hair?

Embracing to pull off a short hair look can be such a thrilling and liberating experience, and just what you need John Frieda's 5.5-centimeter rule?
All you have to do is take a pencil and place it under your chin, and then place a ruler under your ear.
After this, take the measurement from where the pencil and the ruler meet. If it is less than 5.5 centimeters, then short hair is your answer.
Or else you just stick to a longer length. Also it is important to consider important factors like your face shape, hair's texture, and your lifestyle.



What is the most popular haircut for girls 2021?

If you are bored with your current hair style and looking for a trendy haircut to end and a mind-blowing look to end this year with, then you are in the right place.

Some of the most trendiest hairstyles for young women include-blunt chops without layers, medium neck-length and one length haircuts, shorter pixies, one-length haircuts, tousled lob haircut, curtain bangs, modern shags, textured haircuts, straight layered lob, beachy waves and messy hair trend.

Some stylists even suggest mixing highlights with ombre, soft baby lights, colored streaks in the hair, blues, red hair shades, two-tone duos, as well as other solid hair colors that will definitely add some oomph to your hairstyle.

Also read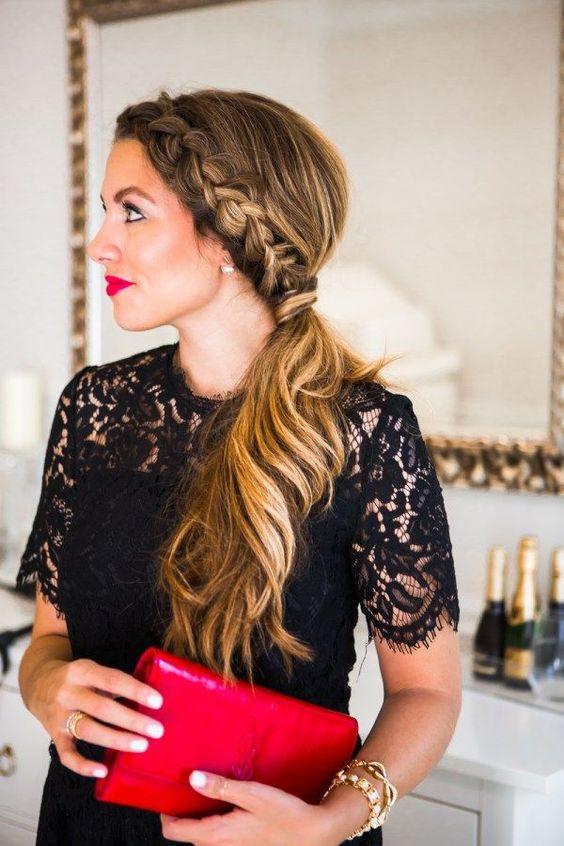 From hair care to soaring hair trends, we cover it all. We make sure you nurture your hair and stay on board with hairstyles and new hair trends. So hop on and make every day count with some of our creative and sassy hair trends.