Who doesn't hate waxing or shaving their hair? Sometimes it just feels like it's not worth the damage and pain.
The side effects from these techniques which include cuts, razor burns, strawberry legs, and even pain are just too hard to handle.
This is where hair removal laser for blonde hair comes in handy. If you are new to laser hair removal techniques, you will be delighted to know the numerous benefits it provides as compared to conventional hair removal methods.
Related : Best laser hair removal for dark skin
Related: Best at home laser hair removal devices
Laser hair removal for blonde hair is a cosmetic procedure that involves the usage of powerful light beams to attack your hair follicles and stop hair growth.
The process can be done with the help of a licensed esthetician or a dermatologist or even by yourself at the comfort of your home!
Why You Should Try Laser Hair Removal for Blondes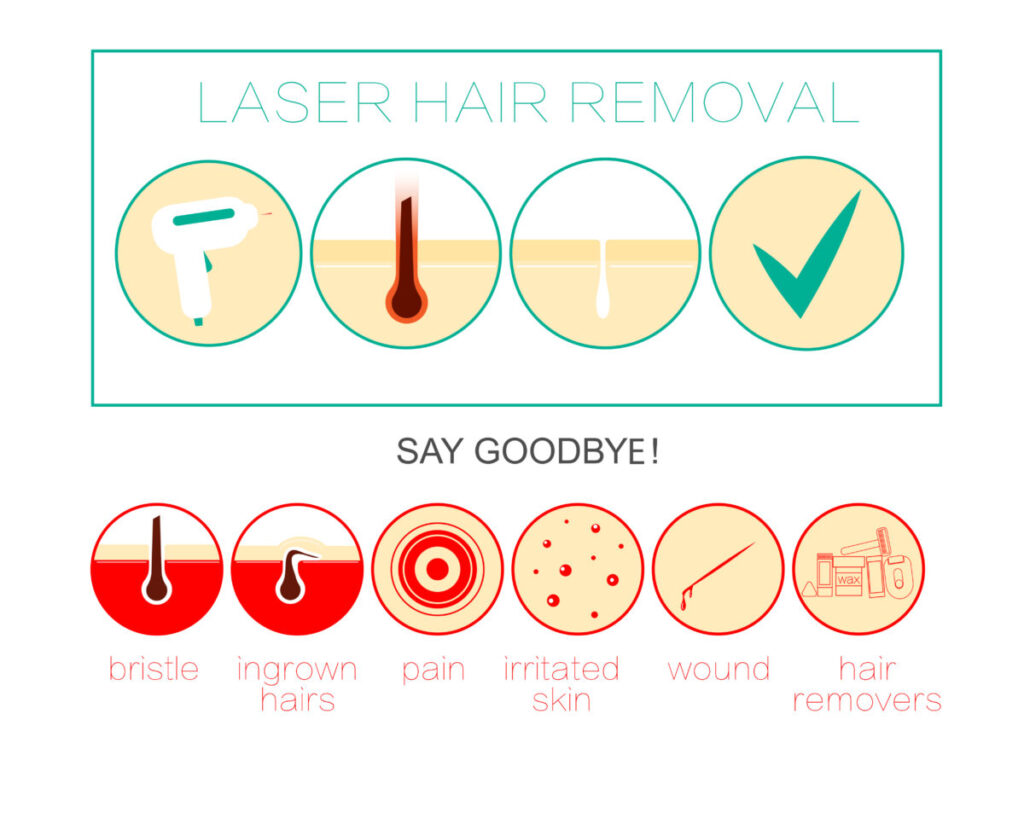 Doing laser hair removal at home can be convenient and relatively cheaper than getting it done by a professional. The machine is also a great investment for those who want to save the hassle of booking a routine waxing appointment.
Laser hair removal does not involve the pain, irritation, accidental cuts, burns, razor burns, redness etc that is caused by hair removal methods like waxing or shaving and it makes your skin super smooth.
But there are a few factors that you should look into before buying a laser hair removal machine at home.
The most important point is that you should choose a laser hair removal device that is suitable for your skin tone and hair colour like blonde.
Yes, a single laser hair removal machine might not suit all the skin tones and hair colours. Of course, you can change the settings of the machine according to your complexion and hair but these machines usually only cater to a limited variety of skin tone and hair colour.
If you would like to know more about the best laser hair machines and how to choose them according to your physical features like skin tone and hair colour, follow this guide.
At Home Hair Removal Laser For Blonde Hair
If you have naturally blonde hair and want to invest in an at-home laser hair removal machine, look no further. These devices have been FDA cleared and are guaranteed to be safe on light blonde hair.
They also come with a warranty period so you do not have to worry about servicing the machine for some time.
| | | | |
| --- | --- | --- | --- |
| | Smoothskin Pure | Illuminage Precise touch | Illuminage touch |
| Image | | | |
| Final verdict | Might not be suitable for white-blonde hair but since it comes with a money-back guarantee, it's worth a try. | Clinically proven to effectively remove white hair. | Clinically proven to effectively remove white hair. |
| Hair colours | Light blonde | Light blonde, red, grey, white | Light blonde, red, grey, white |
| Area of coverage | Face, small and large areas | Face and small areas except for legs | Face, small and large areas |
| Cost | $$$ | $$$$ | $$$ |
| Benefits | Quick sessionsPlug-in and zap simplicityExcellent qualityDue to the powerful IPL, the device might work on light blonde hair with enough eumelanin. | Easy to useClinically proven on blonde and red hairSuitable for grey and white hair tooWorks really well on the face. | Easy to useClinically proven on blonde and red hairSuitable for grey and white hair too. |
| Money-back guarantee | Worldwide | Not available | Not available |
In this guide, we take an in-depth look into the process of laser hair removal and the machines that enable you to do it.
We can learn about how to properly choose and operate them with safety, how your skin could get damaged, how to prep your body for the session, possible side effects and reactions that could occur, the kind of results that you can expect and the timeline between treatment sessions.
We also compare the pros and cons of each of these IPL devices, the illuminage touch, illuminage precise touch and the Smoothskin pure.
This will enable you to make the right choice that works the best for you while making the splurge on a laser hair removal machine.
Why Most Diode Laser Don't Work On Light Blonde Hair
We often hear about choosing the right laser hair removal machine according to your hair colour and skin tone.
But have you wondered the reason behind this? We can also see a lot of dermatologists and estheticians advising against bleaching the hair if you are planning to do a laser.
The core functioning of the laser hair removal process is based on the contrast between your skin tone and hair colour.
The laser light beam depends on this contrast to target the melanin pigments of your hair.
This is the reason why they are really effective on people with dark hair as compared to those with light skin.
The absence of a melanin pigment called eumelanin can really make it difficult to do it effectively on people with light and blonde hair.
Sure laser hair removal requires pigment on the hair. But thanks to developments in technology, it has become an inclusive and accessible procedure and people with different skin tones can experience the efficiency of it.
HOW DOES LASER WORK ON BLONDE HAIR
People with light hair can still make laser hair removal work for them. One main reason for this is because the hair colour is uneven throughout our body. This is especially found in those with blonde hair, the hair over their body tends to be different shades of blonde.
There are two types of body hair, vellus hair which is the fine hair found all over our body and terminal hair which is thicker and much pigmented. Terminal hair can be found on our face, underarms, intimate areas, legs etc.
Laser hair removal works on terminal hair for blonde people since it has a richer pigment as compared to vellus hair. It is also recommended to dye your hair to a darker shade to get this done effectively. But there are other options too.
LASER HAIR REMOVAL MACHINES FOR BLONDE HAIR
Earlier, people with light or dark skin colour with low contrast between their hair pigments couldn't undergo laser hair treatments, but thanks to new developments and improvements in technology, it is absolutely possible now.
Some of the latest technologies in the field of laser hair removal include nd: YAG laser devices. These devices are better equipped to detect your hair follicle despite the absence of a contrast between your skin and the hair pigment.
They have a better wavelength and a high level of sensitivity towards all colours and shades of melanin. This allows them to target the hair follicles precisely and penetrate them without causing any damage.
WHAT ABOUT GINGER, GREY AND WHITE HAIR
The pigment in red/ ginger hair is called pheomelanin which cannot absorb the laser and IPL energy. If you have a darker tone of red hair naturally, it might work for you.
People with extremely light blonde hair usually has a combination of eumelanin and pheomelanin in which the amount of eumelanin is very less. This also makes it difficult to absorb the energy from the laser.
In the case of grey or white hair which does not have any melanin pigments in them, which makes it hard to absorb the light energy.
You might have to include more sessions than you usually would in these cases. However, some areas like such as the underarms and bikini areas have darker hair where it is relatively easier for the laser light energy to work.
HOW DO SOME DEVICES WORK AND IS IT EFFICIENT?
There are very few powerful IPL devices that can work on light blonde hair. This requires enough dark eumelanin pigment that can eventually be detected by the light energy to create enough heat on the hair follicles.
Out of the three devices that we have seen, only Smoothskin Pure claims to be safe and effective for your blonde hair. This particular device also comes with a money-back guarantee so I guess you could give it a try.
This is however based on the company claims and customer reviews, there are no clinical trials that prove its efficiency on blonde hair. You can use the device on light blonde hair within the guarantee period and if it is not working, just return it to get back your money.
But it is important to understand that people with blonde hair will need to take up several more sessions than people with good contrast between their skin colour and hair pigment. Patience and consistency are important in this case to finally start seeing results.
Apart from the Smoothskin Pure that is the only powerful IPL on the list, there are other IP, devices like the Philips Lumea Prestige and the Braun Pro 5 IPL that could work on Blonde hair.
The illuminate devices can work on blonde, red, grey and white hair to give effective results. They have also been clinically tested to be effective on fair hair.
If you are only aiming for smaller areas like your facial hair, you should go for the Precise touch. The illuminage touch can cover larger areas of the body as well as small areas like the face and intimate area.
IPL AND RADIOFREQUENCY
I am sure you have wondered how thee Illuminage devices work on fair and grey hair. These devices do not depend on dark melanin pigments to remove your hair. There are two ways in which they target your hair follicles:
Plucking, waxing or epilating your hair before the session- When you remove the hair from your skin through plucking, waxing or epilating, hair is being pulled out from the follicles. This leaves dark blood droplets on your skin that helps in absorbing the IPL energy to target the follicles accurately.
Sending Radio Frequency current to the skin- The IPL technology combines with radio frequency to effectively target your hair follicles despite lacking eumelanin. Radiofrequency involves sending electric currents to the hair root through the skin. The resistance created by this process establishes heat in your tissues.
Warmer structures are less resistant to electrical current, which is why it works so well with the IPL. This means that each IPL flash drags the RF current towards the blood droplet and the surrounding follicle as it heats it.
This concentrates around the follicle, precisely where it is required. As a result, the RF provides an extra dosage of heat to your follicles. This causes parts of the hair follicle to deteriorate over time.
However, it is less effective as compared to eumelanin-rich black hair since the blood droplets are so minute. You have to through each treatment area two or three times every session to ensure that the follicles receive a sufficient amount of heat.
Before beginning the process, make sure to wax, epilate and pluck hairs multiple times. You will need more than twice the amount of sessions to see effective results.
WHAT RESULTS CAN I EXPECT
When you first start laser hair removal at home, it is recommended to follow a start-up treatment schedule. Eventually, you can reduce the frequency of the sessions. Let us take a look at the schedules advised for these devices in the following table.
DEVICE TREATMENT SCHEDULES
| | | | | |
| --- | --- | --- | --- | --- |
| | Number of start-up sessions | Frequency | Top up | How to prep your hair |
| Illuminage precise touch | 7 on high & low intensities, 14+ for fair and plucked hairs | Weekly | As needed | Pluck, Wax, epilate |
| Illuminage touch | 7 on high & low intensities, 14+ for fair and plucked hairs | Weekly | As needed | Pluck, Wax, epilate |
| Smoothskin pure | 12 on high and low intensities | Weekly | As needed | Shave |
HOW TO SAFELY USE A HAIR REMOVAL LASER FOR BLONDE HAIR
It is important to read the user manual that comes with these devices before using them. They usually have warnings and disclaimer that should be taken seriously. There are so many circumstances where you should not be using these laser hair removal machines like:
During pregnancy
If you are breastfeeding
If you are diabetic
If you use photosensitising medications
If you have certain medical conditions
If you have used chemical peels
If your skin is prone to pigmentation
It is also recommended to do a sensitivity test on each area of the skin before extensively doing laser just to make sure that you are on the safer side.
Laser hair removal should be done from the cheekbones and down for women and from the neck and down for men.
Another important thing to take care of is sun exposure. You should protect your skin from the harmful UVA and UVB rays of the sun before and after the treatment.
Although using sunscreen can help, it's best to stay away from sunlight as much as possible during this process.
PREPARING FOR YOUR LASER SESSIONS
The Iluminage devices don't really need any prior preparation before zapping because it comes with an epilator attachment that plucks and zaps your hair simultaneously. But since epilation is a painful process, some people might find it too overwhelming.
With the Smoothskin Pure, you should shave your hair before using the device. If you are going to do the laser on your face, you could choose dermaplaning over shaving.
Make sure your skin is clean, dry and free of any products like creams, moisturisers, sunscreen etc before you commence your sessions.
BEST HAIR REMOVAL LASER FOR BLONDE HAIR
Illuminage Precise Touch
If you want to do laser on your face, the illuminage precise touch would be a great option. This handheld device is very easy to use despite having a bulky design.
It has a small flash window that can target small areas like your upper lips, chin, jaw, underarms, bikini line etc. It lasts around ten years of monthly use and you can choose from three different levels of Elos intensity levels.
This device however might not be a good investment if you are looking for something that can cover wider areas of your body like your legs. The device takes up too many flashes because of the small flash window.
Pros:
Clinically proven to be effective on fair hair
FDA cleared for all skin tones
Comfortable to use
Good quality
Accurate flash window
Easy flashes
Cons:
Not suitable for large areas
No money-back guarantee
Illuminage Touch
The Illuminage touch can help in removing hair in both large and small areas of your body. Although this device is very similar to the Illuminage Precise touch, it has a better design and functioning.
It has an applicator chord that is long and durable. The device is easy to handle, compact, robust and lightweight. You can easily laser areas like shins and ankles by yourself with the help of the Illuminage touch.
It has a medium flash window that is suitable for most of the body parts and small parts like the upper lip, you can just use the precision cap window. Users can choose from three different IPL intensity levels.
The device is available in two different models that offer 120,000 and 300,000 flashes. They offer 2 years of monthly whole body sessions and 5 years of monthly whole body sessions each.
Pros:
Clinically proven
FDA Cleared
Gentle IPL
Easy to use
Lightweight applicator
Robust
Easy flashes
Cons:
Time-consuming
Expensive
No money-back guarantee
Smoothskin Pure
The best part about this trimmer is the super safe skin tone sensor that automatically changes the IPL settings according to your skin tone. So you don't have to worry about damaging your skin.
The smooth skin pure can be used on all parts of the body including those small, hard-to-reach areas. You can also choose between a gentle and speed mode to change the intensity. This is easy to use a product that you can easily use on your own.
Pros:
Powerful IPL adjusts to your skin tone
Gentle mode
Lightweight
Easy flashes without a precision window
Clinically proven
FDA cleared
Robust
Comes with a money-back guarantee
Cons:
Difficult to do on shins and ankles
Chances of accidentally covering the vents
Conclusion
Hair removal lasers are one of the most renowned way of removing body hair. But these can get tricky if you've got light, blonde hair.
But I hope this article clears up some doubts for you!
There are several IPL devices you can use for at home laser hair removal use, even if you've got blonde hair.
Also Read: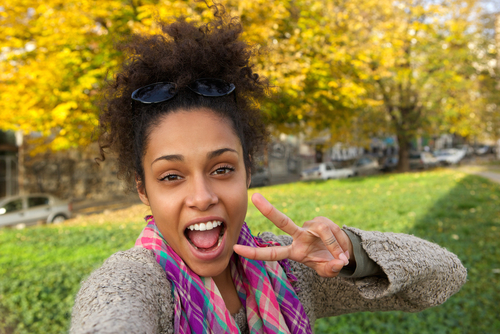 Helen is committed to bringing you the latest popular hairstyles, hair care tips, and hair-related products. You can check more of her work on besthairlooks to find fashion inspiration, product reviews, tutorials and more!
SMOOTHSKIN Pure IPL Intelligent Hair Removal
The SMOOTHSKIN Pure IPL Intelligent Hair Removal is safe for use on blonde hair and light skin.
Product SKU: NL4BH19Y4IGB
Product Brand: SMOOTHSKIN
Product Currency: USD
Product Price: $379.00
Price Valid Until: 2022-08-13
Product In-Stock: InStock