Singapore is a hotspot of multiculturalism. It's a country where the Asian sensibilities are predominant, but at the same time, the western styles have permeated the cultural fabric of the city. When it comes to hair styling and salons, Singapore is right up there among the best of the best.
Singapore's citizens are well travelled and the enterprising among them go to the corners of the world to find the best styles of every city and bring it to Singapore.
Singapore has an amazing collection of salons and here are a few of the top ones.
Best Hair Salons in Singapore
New salon alert:
Check out Xquisite Hair Salon.
#1 RuleR Japanese Hair Salon for haircut in Singapore
Ruler is a Japanese styled hair salon located in South Bridge Road. They are generally open from 10AM in the morning to 9PM at night.
They have a wide range of services that includes women's cut, men's cut, Moisture treatment, Inkarami Treatment, Keratin treatment, Colour, Digital Perm, Rebonding and more.
They do some amazing Japanese styled haircuts that are pretty mesmerizing. They run monthly promotions, so make sure to check their Facebook page for more updates.
This is one of the top Japanese styled salons in Singapore and its quite popular, so you should book an appointment in advance before you land there.
#2 – Zinc Korean Hair Salon for haircut in Singapore
Korean Hair Salons have become quite popular in Singapore over the years because of their technical proficiency and varied styles.
Leading the pack amongst Korean Hair Salons is the Zinc Korean Hair Salon. They have two stores – Millenia Walk and Orchard Central. They are open till 8PM on weekdays and 6PM on weekends.
The services they offer are pretty standard. They are haircuts, shampoo and wash, perm (digital, basic, setting ), Rebonding, Volume Rebonding. Men's haircuts start from $45 for a cut and blowdry and a woman's cut starts from $55 for the same service.
#3 – Leekaja Beauty Salon for haircut in Singapore
Leekaja is one of the most popular beauty salons in all of Singapore. They are located in Mandarin Gallery at Orchard Road. They are known for their plus salons and modern services.
If you are looking for a state of the art cut, then the Leekaja Beauty Salon should be on your list.
They have some unique services like the Cinderella Treatment, which is basically a botox treatment for your hair.
They also do perms, colouring, cuts and hair treatments such as 7-step detox hair treatment. The men's cuts start at $50 for the starting stylist and $60 for a woman.
#4 – Kim Robinson salons for haircuts in Singapore
Kim Robinson is not a salon, it's an experience. Located in Ngee Ann City, Orchard Road, Kim Robinson will blow your mind with its plush interiors and even better service.
They do makeup services, hair services and also bridal services. This salon is a tad expensive compared to the other salons, but they are absolutely worth it. They do haircuts, colouring, perming and more.
If you are looking for a unique grooming experience, like you've never experienced before, then I suggest Kim Robinson salon.

Check out these genuine and trustworthy hair vendors on Aliexpress.
#5 – Chez Vous Salons for haircuts in Singapore
Chez Vous is one of those high-end salons that have some of the best hair specialists.
All of the stylists at Chez Vous have more than 10 years of experience which means your hair will be handled by the best of the best. Chez Vous has two locations.
Chez Vous Since 1995 and Chez Vous Hideaway. They have won numerous awards and accolades such as Harper Bazaar's 'Best Colouring Service' and Beauty Undercover's 'Best Hair Salons'.
They have a wide range of services from cutting to colouring to more. They also have some amazing scalp treatments and hair detox routines.
#6 – Art Noise hair salon for haircut in Singapore
Art Noise is a Japanese Salon located in Lorong Mambong, Singapore. They have a team of Japanese stylists who have moved to Singapore to perform haircuts and styles.
This is one of those salons that believes in eco-friendly products.
They make their own in-house, chemical free shampoos that are great for your hair.
They have an amazingly trained team who give a killed head massage that will beat your stress on the given day. Haircuts start at $86 and that includes the original shampoo, bubble water and a blow.
#7 – Trimmings Salon for haircut in Singapore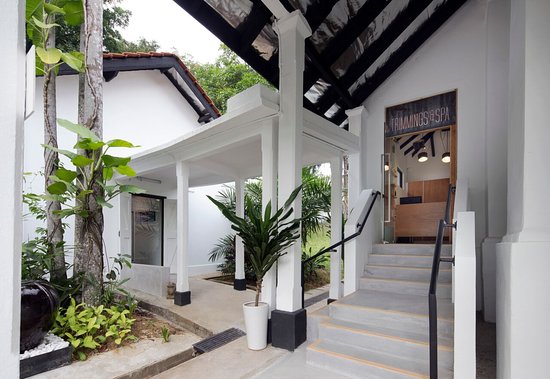 Trimmings was founded by Amanda in 2008 who is haircutting veteran having been trained in London.
They have two outlets in Loewen and Tudor Court. At Trimmings, you can find the best haircutting experts, who have specialized in hairs of all types. Their hair artists are great at dealing with damaged hair and their set of treatments help in restoring bad hair and bring it back to life.
If you are looking for a good hairstylist who can deal with bad hair, then this is the place to go to.
#8 – Be Salon hair salon for haircut in Singapore
Be Salon is located in Millenia Walk at Raffles Boulevard. They offer a wide range of services, which are pretty awesome.
Their services include hair colouring, individual hair treatment(Depending on what your hair needs).
You can also speak to hair consultants, who will talk to you about your hair and what is required. Although they give very premium cuts, the prices are quite low, with haircuts starting at $49.
Here are some amazing hairstyles that you can try out if you have shoulder length hair
#9 – Salon Vim hair salon for haircut in Singapore
Salon Vim is another top hair salon that is located in Victoria street, Singapore.
This salon is known for its hair colouring service and they do cater to various styles such as the balayage and so on.
They also offer some amazing hair treatments, where they use various oils to nourish your hair and treat it with love
. If you are looking to get a good haircut and some good grooming session, then salon vim is the place to go to.
Some of their services are cuts, scalp care, perming, rebonding and more.
#10 – Picasso Hair Studio salon for haircut in Singapore
As the name indicates, Picasso Hair Studio is very good at colouring. In fact, they specialise in hair perms and creative colouring.
This means, if you are looking to get your hair coloured, this is the perfect place. They have an amazing team of hair stylists and colorists. They have two locations. One in Bugis and one in TG Pagar.
The stylists have a step by step process while colouring or cutting your hair and they do interact with you consistently to check if they are on the right track and you are happy with the work.
#11 – Toni & Guy Salon for haircut in Singapore
Wherever you go in the world, you know you can always find a trusted Toni & Guy salon.
Toni & Guy is super popular because they are one of the most professional salons in the world.
A lot of the caucasians in Singapore tend to go to Toni & Guy because they can find stylists similar to their home country and who have experience with western hair styling.
If you are looking to get a western styled haircut, then Toni & Guy should be your ultimate option. They do cuts, colouring, blow dry, perming and more.
#12 – Hairloom hair salon for haircut in Singapore
Hairloom is one those trendy and uppity salons that have a team of young and creative hairstylists who are always looking to bring in the cutting edge trend to the Singaporean shores.
Their services include haircutting, hair styling, hair colouring and bonding and more.
#13 – Blow + Bar hair salon in Singapore
Situated on Rodyk street, this is one of the most popular hair salons in Singapore because of its exquisite interiors.
They are best known for their services in blow drying and other hair services which means you can go there anytime you're feeling like a good head wash and blow dry.
The whole place is all about relaxing and gives a very pleasant feel. Their signature color is red and white which is a beautiful combination and works really well as a picturesque background.
They look at wedding packages as well and have a professional team for bridal hairdos which does not cost much as well.
#14 – Expat hair salon in Singapore for haircuts
Expat hair salon is also one of our favourite picks as they have so much to offer when it comes to hair services.
They are great in styling Caucasian hair and do a pretty good job at making it look flawless in every way.
They have teams to cater every customer need doing a splendid job in each of them.
Your haircuts only get perfect once you have come to this place. You can bring your family in here and go back satisfied and content. This is located in Joo Chiat road.
#15 – Mi hair salon for haircuts in Singapore
The Mi salon is well known for its chemical free service which means that you can go in here without any fear of losing your hair.
Besides their safety measures that they take, they are amazing in giving fancy haircuts according to the needs of their customers and are lauded well for that in and around.
They have a specialised team of professionals who work into delivering the best to the potential and give you only the best. They have a lot of products that have deemed to have worked for the customers who have tried it out so if you want some trustworthy products, this is the place.
The list above has some of the best hair salons in Singapore for haircuts. They might be slightly premium, but they are the best in giving you amazing and stylish cuts.
Also Read :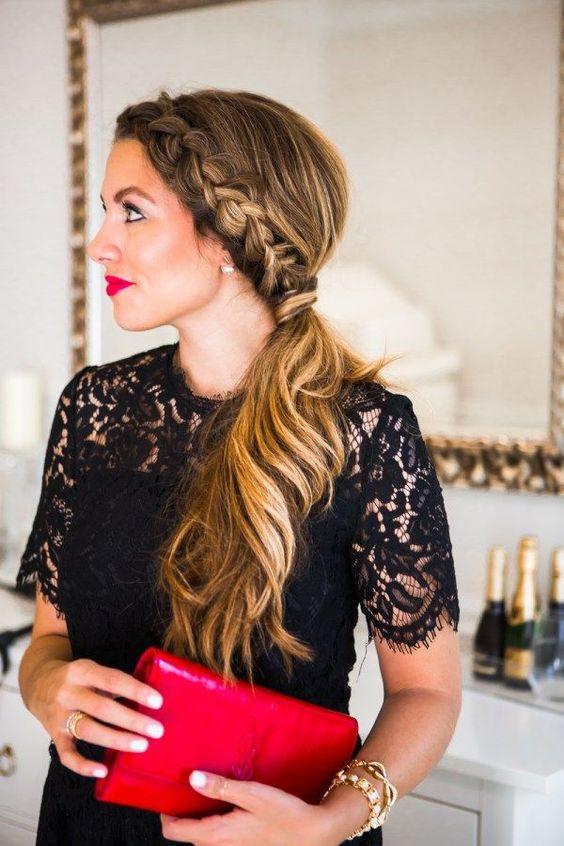 From hair care to soaring hair trends, we cover it all. We make sure you nurture your hair and stay on board with hairstyles and new hair trends. So hop on and make every day count with some of our creative and sassy hair trends.