New York is the cradle of civilization. Considering it's a potpourri of various cultures, New York has people from all over the world.
This is why you will see the most innovative food, restaurants, and innovative fashion choices in New York. New York also has the smartest minds in the world that come to its shores.
If Paris is the fashion capital of the world, then New York is the hairstyling capital of the world. New York is known for its super-popular saloons and salons that have graced the city for decades on end.
Today we uncover the best hair salons for haircuts in New York.
Related: Best Hair Salons in Bali
Related: Best Hair Salons in London
Related: Best Hair Salons in Bangalore
Top Hair Salons For Haircuts In New York
Arrojo Studio
If you've ever watched the show 'What Not To Wear', then you might be familiar with one of the hairdressing hosts and that is Nick Arrojo.
Nick Arrojo is the owner and founder of Arrojo Studio.
He is a celebrity hair stylist and also own these salons. Their flagship store is in Soho.
This is not an uber cheap salon and a cut from the man himself would cost $500. Otherwise, you can get a haircut for $85 from the other stylists.
Where in New York?
Soho, Williamsburg, Tribeca

Services Offered:
Haircuts
Makeup
Hair Color
Hair Care Treatments
Affordability:
Salon Ruggeri
Salon Ruggeri is located in Murray Hill. It's a premium salon founded by Gregorio Ruggeri and Craig Longhurst who is an interior decorator.
If you walk into this salon, you will be transported to a Wes Anderson-esque set. It's lush, beautiful and rich with colours.
The haircuts start at $150, which makes it a tad expensive, but you will only get the best stylist working on your hair. There are no amateur stylists.
They do a wide range of services such has hair cutting, hair colouring and other hair services.
This salon is an appointment-only place, so be sure to call them before going in for any services.
Where in New York?
Services Offered:
Haircuts
Hair Color
Hair Styling
Perfumes and Accessories Sold At Salon
Affordability:
Cutler Brooklyn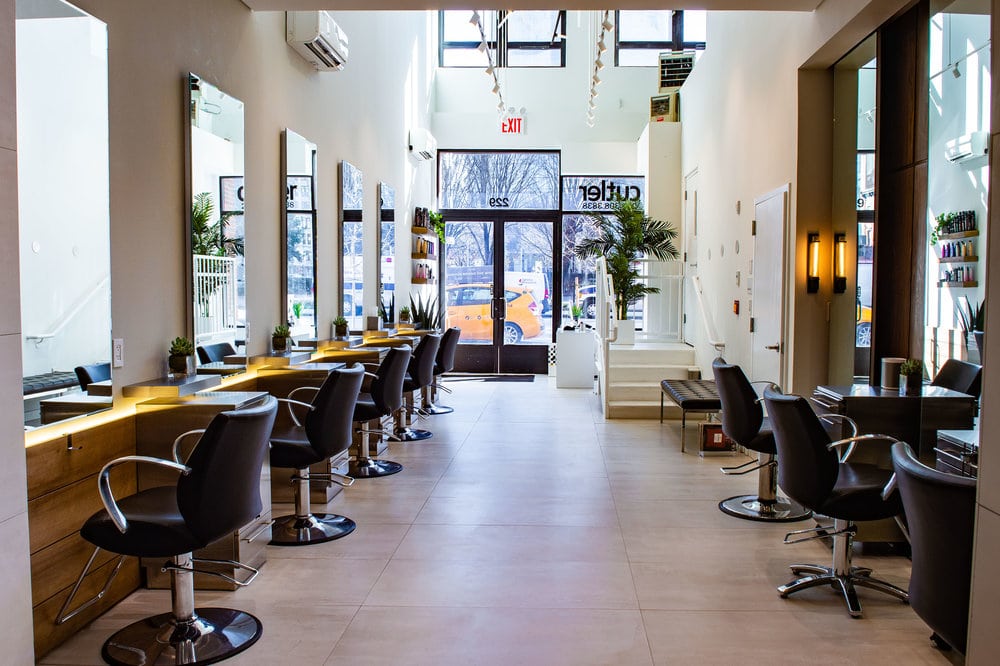 Cutler Brooklyn is actually one of the top premium salons located in Manhattan. The one in Williamsburg is the other location.
Cutler Brooklyn in Williamsburg is a tiny salon with just a 5 chair set-up. If you want to avoid these huge salons with too many people and chaos, then the cute Cutler Brooklyn can help.
The haircuts start at $100. Some of the hair stylists have cut hair for the models in New York Fashion Week.
This is a super premium salon that also has a salon bar at the back in case you want to regale with a bit of alcohol while you are getting your pamper on!
Where in New York?
Services Offered:
Haircuts
Hairstyling
Hair Color
Affordability:
Arte Salon
Arte Salon located at Nolita is one of those no-nonsense salons that over delivers on its promise. Every appointment that is either for a cut or colour comes with a Japanese neck massage.
The stylists ensure that you are relaxed and feel good after your appointment is done. The prices start from $95 for a haircut with a junior stylist.
If you are looking for something very specific to be done, then Arte Salon is a good choice as the stylists listen to what you have to say before the work commences.
Where in New York?
Services Offered:
Haircuts
Japanese Massages
Hair Color
Hair Care Treatments
Affordability:
Warren Tricomi
Warren Tricomi is a slightly high-end salon chain that has 6 locations in New York. The six locations are Plaza, Madison, Flat Iron, Greenwich and East Hampton.
This is a super busy salon chain and you should book an appointment before you head there. Their haircuts start at $120 and the blowouts start at $45.
They are not the most affordable salon around, but if you are looking for a hairstyle that is better than normal and looking for a stylist who know what will look good on you, then Warren Tricomi should be your next visit.
Where in New York?
East Hampton, Greenwich, Madison Square

Services Offered:
Haircuts
Makeup
Hair Color
Hair Care Treatments
Affordability:
Hairroin Salon
Located in Midtown Hairroin Salon is one of those buzzing salons that have a mix of great personality, budget and amazing stylists who focus on keeping you relaxed and giving you the best cut.
The hair cuts start at $65 for a junior stylist, which is super affordable. They do hair colouring services and they also have a wide range of products that you can purchase off-shelf.
If you are one of those people who frequently like to visit salons, then Hairroin Salon should be your pick because of their affordable services and top quality.
Where in New York?
Services Offered:
Haircuts
Hair Styling
Hair Color
Hair Care Treatments
Affordability:
Fred Salon
Fred Salon located in Nolita is named after its founder Fred Connors. If you have a keen eye on the New York political scene, then you might remember that Fred Connors ran for Mayor.
He is an expert hairstylist and the haircuts at Fred Salon start at $95. This is Fred's first salon in the United States. As Fred is originally from Canada, he has a few salons there.
Where in New York?
Services Offered:
Haircuts
Makeup
Hair Color
Hair Care Treatments
Affordability:
The Bird House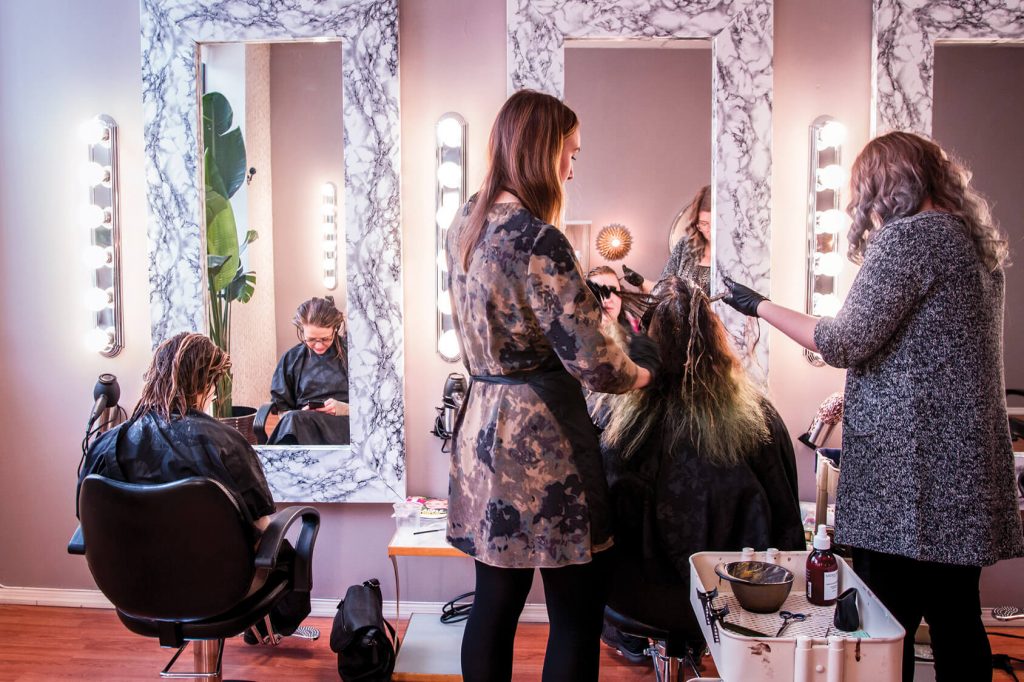 The Bird House located in Gowanus has been in operation for more than 8 years. This is one of those hands-on chic places that focus on having a healthy connection with their customers.
The sisters who founded 'The Bird House', believe that every customer who walks out of the salon, should be happier than when they came in.
The place itself is pretty reasonable as cuts start at $85 and blowouts begin at $35. They are a pretty awesome place for various styling trends such as Ombre and Balayage.

Fox and Jane Salon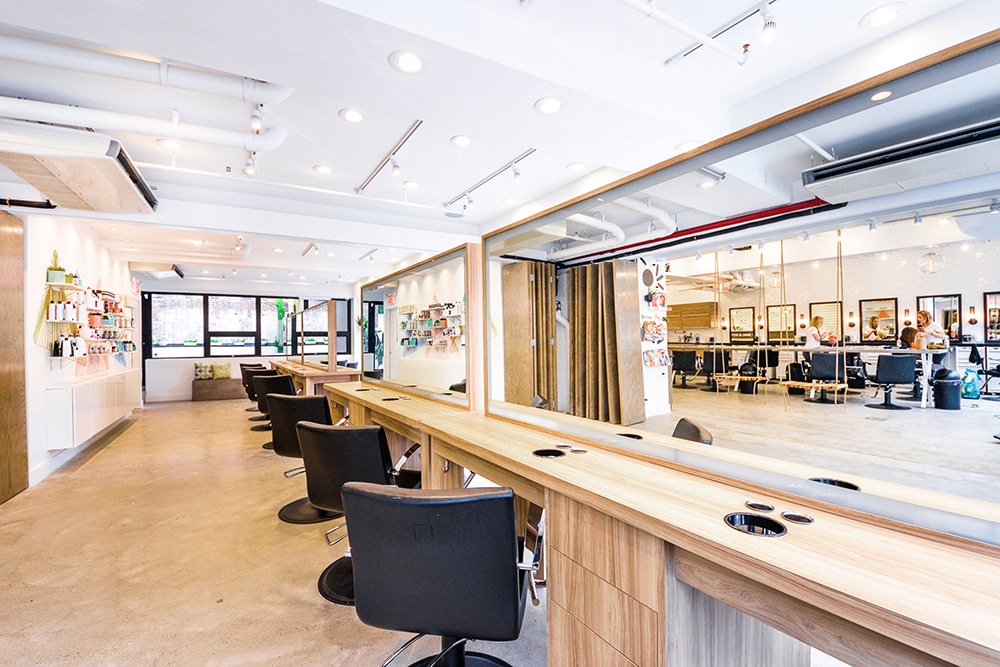 Fox and Jane is a salon chain that has a presence all over the Big Apple. They are one of those places that have nailed the services, offerings and pricing.
They serve alcohol to their customers who want to have a drink while getting their hair done. Cuts start at $70 making it one of the most affordable options in New York.
This won't burn your budget and the service you get is extraordinary. This is what has made Fox and Jane super popular among New Yorkers.

Sally Hershberger Downtown
Sally Hershberger is a celebrity in her own right. She is one of the most popular hair stylists not only in New York, but in the United States. She has worked with the likes of Julia Roberts.
If you want a haircut from the legend herself, then be prepared to shell out at least a $1000. This is not one of those places where you can get a cheap cut, as even the cheapest cut costs about $200.
But if you are looking for a perfect haircut then this is the place to come to!
Butterfly Studio
Butterfly Studio is this super stylish and chic salon located in Flatiron. It is a super popular and beautiful looking salon that offers variety of services that includes cuts, colouring and other hair care services.
Founded by Kate Solane, this huge salon is the perfect place for all your hair needs.

If you are in a place where you don't know what cut to get, then head on to Butterfly Studio and speak to the hair stylists and get a style that will blow your mind away.

Adel Atelier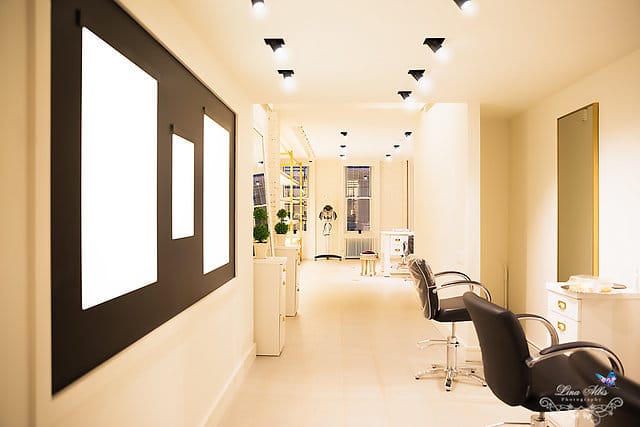 Adel Atelier is the brainchild of Atel Chabbi, a celebrity hairstylist who is originally from France who made his way to the United States to sell his wares of new hair styling techniques.
Haircuts start at $150 and colouring start at $250, which is quite expensive.
But Adel's super trained stylists ensure you go out looking like a million bucks. This is a great return on investment for spending a few hundred.
Ouidad Salon
Named after the owner Ouidad, Ouidad Salon has a specific expertise that is unique to them that they have worked with over 30 years. The Ouidad Salon are great at working with curls.
They will give you the curls that will make you swoon and swirl. Cuts start at $125. If you are looking for the best curls in the business, head to the Ouidad Salon at Midtown West.
Ammon Carver Studio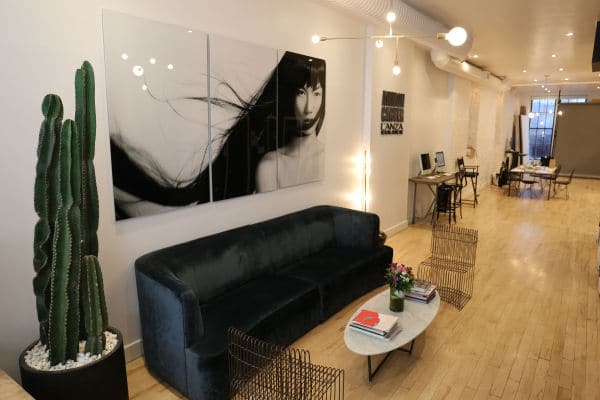 The Ammon Carver Studio located in Chelsea, is this cute salon boutique that will make you look like a supermodel.
They have their own dedicated app through which you can book appointments and pre-pay if you so wish.
The studio was founded by Ammon Carver who is a stylist extraordinaire.

Nunzio Saviano Salon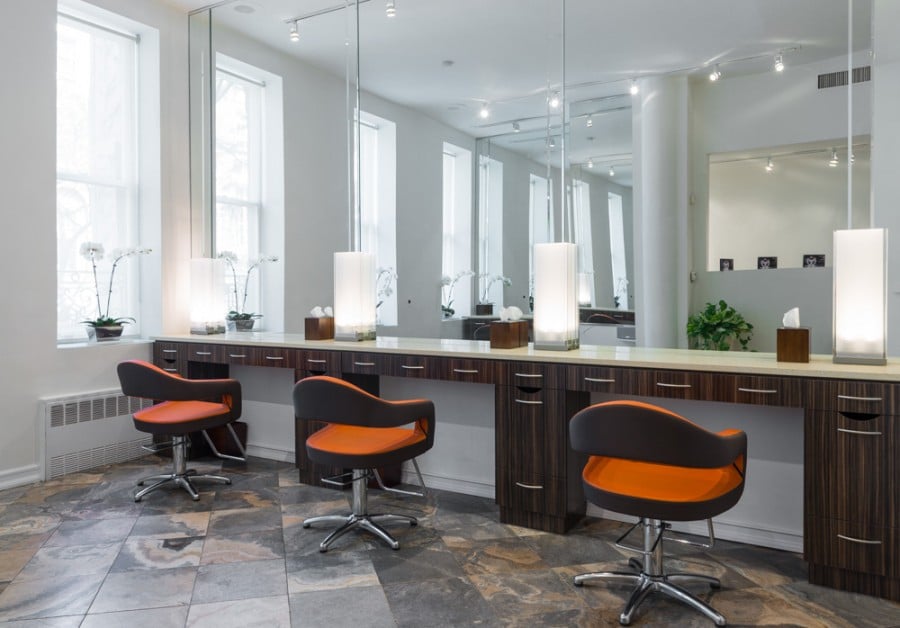 Last but certainly not the least. We take you to the Upper East Side. At Nunzio Saviano, you are not just the customer. You are the product.
They work on you as a sculpture works on a piece of art. At Nunzio, they understand your tastes, structure of your face, complexion and other things before they bring a scissor to a piece of hair.
Both haircuts and hair colour start at $125. Nunzio is famous for its bridal services.
FAQs – Best Hair Salons For Haircuts In New York
Where do celebrities get their haircut in NYC?
Here are some of the top hair salons in New York where celebrities get their hair styled.
NYC celebrity hair salons
Suite 303 hair salon, NYC
Sally Hershberger Salon, NYC
Sharon Dorram Colar Salon, NYC
John Barret, NYC


What does a haircut cost in NYC?
You are asking the question everybody is pondering in wonderment. New York is the dream destination for many, the average price is about $75.
The least expensive haircut in New York is about $45. This again depends on the kind of hair salon you choose on going to based on the reviews we have provided above and suit yourself with the features each of them provides.
If you are looking for the best hair stylists in New York, then look no further than the list above.
If you want the best hair salons for haircuts in New York, you can't do better than the ones above.
The truth is, if you want to look good, you need to pay top dollar.
Also Read :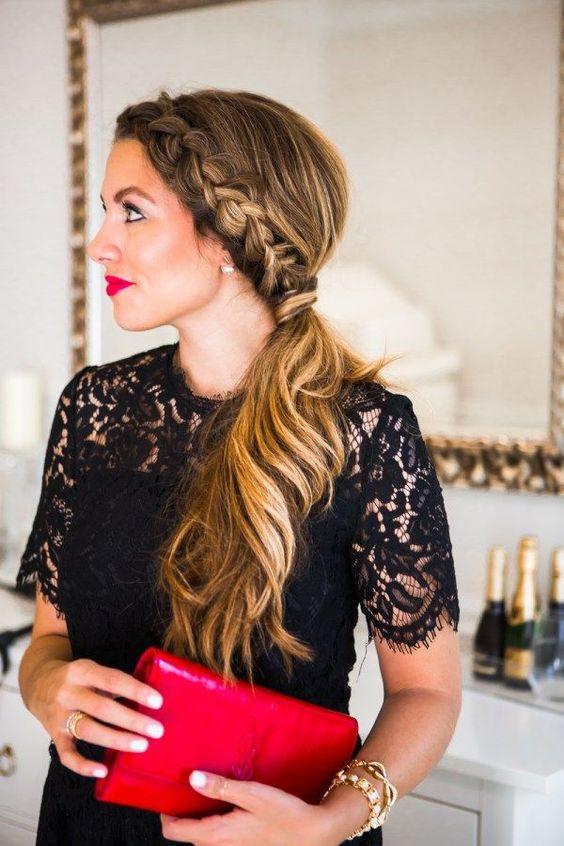 From hair care to soaring hair trends, we cover it all. We make sure you nurture your hair and stay on board with hairstyles and new hair trends. So hop on and make every day count with some of our creative and sassy hair trends.