Graying hair doesn't mean it will fall out. But most people want to get rid of it since they feel older as gray hair starts to grow. So don't worry. If you're one of them, we're here to help you out. There are tons of hair products featuring some of the best brands to aid you with your gray hair problems.
But there are also tons of products that contain harmful chemicals that can damage your hair. To avoid this, you must learn what among those ingredients are safe to use. These bad products might sound encouraging to use, but you must take a look at the ingredients first before purchasing them to avoid regrets in the end.
Are you a first-time user? Or are you just planning to switch brands? Either way, we've compiled some of the top-rated products to help you decide what to pick. So whether you're a lady or a gentleman, stick with us and we'll give you a comprehensive list of shampoos that can help reduce or slow down gray hair growth.
Factors to Consider When Choosing a Shampoo for Gray Hair
When it comes to managing gray hair, finding the right shampoo is key to maintaining its color, texture, and overall health. There are several aspects you need to evaluate in order to select the most suitable product. In this section, we'll discuss the essential factors to consider when choosing a shampoo for gray hair, including sulfate-free formulations, color-enhancing options, and nourishing ingredients that cater to your hair's specific needs.
Sulfate-Free Options
Sulfates are strong detergents often included in traditional shampoos. Yet, they can cause more harm than good, especially for gray hair. Given their potency, sulfates can strip hair of its natural oils which can lead to dryness and dullness – two aspects you certainly want to avoid when dealing with gray hair. Therefore, it's crucial to opt for a sulfate-free shampoo, which cleanses your hair gently, maintains natural oils, and does not compromise the vibrancy of your hair.
Paraben-Free Formulas
Parabens are chemicals often used as preservatives in shampoos and other personal care products to deter bacteria and increase shelf-life. However, there's rising concern about their safety and effects on overall health. For gray hair care, opting for paraben-free formulations can be an advisable choice. These shampoos avoid potential irritation, are generally milder, and don't interfere with the natural balance of your hair and scalp.
Hair-Specific Needs
Gray hair isn't a one-size-fits-all scenario. Whichever shampoo you go for, it should also cater to your specific hair type and needs. Whether it's thinning, dry, curly, or chemically treated hair, each type has unique requirements which require targeted care. For instance, if your hair is thinning, seek volumizing shampoos. If it's dry, look for moisturizing formulas. Understanding and addressing these needs will help maintain the health of your gray hair.
Antioxidant Properties
In an age where pollution and harmful environmental factors are pervasive, giving your hair a shield of protection is key. Therefore, when choosing a shampoo for gray hair, check for the presence of antioxidants. Ingredients like green tea, vitamin E, and acai oil provide the much-needed barrier against damaging free radicals. They also help to nurture your hair, maintain color, and add a dose of health to your locks.
Price and Availability
While we all want world-class formulations for our hair, the reality of budget constraints is inevitable. When choosing a shampoo for your gray hair, it's important to also look at your budget and the availability of the product. The best shampoo for you is one that not only meets all your hair care needs but also fits into your budget and can be conveniently purchased, whether online or in a store near you.
Color-Enhancing or Purple Shampoos
As odd as it may sound, using purple shampoo can be an effective strategy to maintain the sheen and avoid yellow tones in one's gray hair. The science behind this is that purple and yellow are opposite on the color wheel, meaning the purple pigments can neutralize the yellow tones. By using color-enhancing or purple shampoos, you'll be able to counteract the unwanted brassy hues, brighten your gray hair, and keep it looking fresh and vibrant.
Moisturizing and Nourishing Ingredients
Another paramount factor to bear in mind when selecting a shampoo for gray hair is to go for products enriched with moisturizing and nourishing ingredients. Gray hair is notorious for being drier and more fragile than pigmented hair due to the reduction in natural oil production. This makes it essential to incorporate a shampoo loaded with hydrating and nourishing ingredients such as argan oil, shea butter, jojoba oil, and keratin into your hair care regimen. Such ingredients can help replenish the moisture levels, enhance the texture and health of your hair, and reduce breakage and brittleness associated with gray hair.
Top 10 Shampoo to Reduce Gray Hair
Embarking on the journey of embracing your gray hair can be both exciting and challenging. With the right hair care products, you can effortlessly flaunt your silvery locks with confidence and style. In this section, we introduce our top 10 shampoo recommendations tailored for gray hair. These carefully selected products not only cater to the unique needs of gray hair but also help reduce unwanted yellow tones and ensure your mane stays radiant, healthy, and chic.
Men First Gradual Gray
For men out there, how does it feel that gray hair starts growing on your head? Does it ruin your style? Does it make you feel old? Don't worry! Men First Gradual Gray has got your back. It's a 3-in-1 gray hair reducing shampoo and conditioner for men. Suitable for all hair conditions.
This shampoo can safely cover all your gray hair without even noticing it. It doesn't contain sulfate and paraben so you can ensure it's safe and healthy for your hair and scalp. Men First Gradual Gray also contributes to stronger, healthier, and darker hair. It's also dermatology tested so you don't have to worry about allergies you might obtain.
This shampoo is made with Keratin Protein Complex, Pro-Vitamin B5 and Collagen that help rejuvenate your hair. So what are you waiting for? Try this now!
Biotique Bio Henna Leaf Fresh Texture Shampoo
Are you looking for an all-natural solution to your gray hair? Biotique Bio Henna Leaf Fresh Texture Shampoo might be your holy grail! This is a shampoo that can be used by both men and women to keep their hair black and healthy at the same time.
Biotique Bio Henna Leaf Fresh Texture Shampoo contains natural and organic ingredients like Lawsonia alba, Hydrocotyle Asiatica, Glycyrrhiza glabra, and Mangifera indica. After just a few uses, you can notice your hair shiny. You can also use it to combat the growth of premature gray hair.
So if you're looking for a great shampoo brand, go for the one that can give extensive nourishment to your hair.
Just For Men Control GX
Here's another men's shampoo that can help you solve your problems with your gray hair. Just For Men Control GX is an innovative hair color shampoo that can gradually reduce the gray color in your hair in every wash. It's like erasing the unwanted color and reverting it back to its original look.
There's no other way as easy as just shampooing your hair if you want to reduce gray hair growth. This is a great brand if you've been looking for a gray hair-reducing shampoo for a while. You've definitely come to the right place! Try this out and experience instant results.
Reminex Anti-Gray Hair Shampoo
Revitalize your hair's natural color in no time! No need to go to the parlor to achieve your hair's original look and get rid of gray hair. Reminex Anti-Gray Hair Shampoo reverts your hair back to its natural look despite aging. It contains a healthy and scalp-safe formulation with a combination of Argan oil, rice bran oil and He Shou Wu extract.
This gray hair reducing shampoo is perfect for ladies who prefer growing their hair long. It will help you achieve longer, healthier, and glowing hair in no time after a few uses. It's also paraben-free so you don't have to worry about chemicals that can damage your crowning glory.
Biogreen Roots Herbal Natural Black Hair Shampoo
Are you looking for another brand that you and your partner can try for reducing gray hair? Biogreen Roots Herbal Natural Black Hair Shampoo might be perfect for you. It's suitable for both men and women of all hair types.
This shampoo is made with all natural and organic ingredients so you can ensure your hair will only absorb healthy properties. It also helps your hair get the right amount of moisture it needs to sustain its beautiful and glowing look.
Cherioll Black Hair Shampoo
There are so many blackening shampoos available out there. But how would you know which one stands out among them? Cherioll Black Hair Shampoo contains ingredients that can help your hair reap tons of benefits out of it.
This black hair shampoo helps reverse gray hair growth, repair damaged hair strands, volumize and moisturize your hair and restore it for a more lustrous and shiny coat. Cherioll Black Hair Shampoo is also suitable for both men and women. Worth the price! You can see the result in just a few uses.
Natural Organic Hair Darkening Shampoo Bar
Do you want something new apart from liquid shampoos in huge bottles? Then you'll definitely love this one. This is not the typical shampoo you'll see in the grocery. Natural Organic Hair Darkening Shampoo Bar can strongly combat gray hair growth and maintain your natural hair look.
It comes in a circular bar that's made with purely organic and natural ingredients. It doesn't contain any harsh chemicals so you don't have to worry about hair damage as you use it. This shampoo deeply nourishes your hair from its strand down to its roots. As a result, you'll notice a firmer and healthier coat.
Dexe Black Hair Shampoo
Is gray hair a huge problem for you? Don't worry. A great shampoo brand can aid you with your problem. Dexe Black Hair Shampoo is a blackening shampoo perfect for restoring your hair's original and natural look. It can keep your hair black for two months with just a few uses.
Dexe Black Hair Shampoo is suitable for both men and women. So if you're looking for a shampoo brand that you and your partner can use, this is one of the best picks you can choose. It contains safe ingredients to prevent your hair from getting damaged.
Revlon ColorSilk Care Shampoo
Here's one of the most popular brands when it comes to hair products. It's proven effective and healthy for everyone's hair whatever type it is. Revlon ColorSilk Care Shampoo is a great product if you want to reduce or slow down your gray hair growth.
Revlon contains ingredients that are not harmful to your hair and scalp. It's also paraben and sulfate-free so you don't have to worry about any possible damage to your hair. After several uses, you can expect a softer, more vivid and lustrous color in your hair. And even if you start aging, you'll still maintain a naturally looking hair as long as you continue using the product.
Biolage Colorlast Shampoo
Of course, when it comes to gray hair reducing shampoos, Biolage Colorlast Shampoo shouldn't miss the list. It's one of the best brands you can get to help you achieve natural and healthy hair without breaking your budget.
This shampoo is best for those who recently got their hair dyed. It will help retain the quality of your hair's color and prevent gray hair from growing. Also, it's paraben-free so you don't have to worry about your hair absorbing harmful chemicals that can damage it.
After using it for several times, you will notice your hair being more moisturized and its color will be more vibrant. It might be pricey compared to the other brands mentioned, but it's definitely worth its price.
Tips for Using Shampoo to Reduce Gray Hair
Harnessing the power of shampoo to embrace and enhance your gray hair isn't just about the product you choose, but also how you use it. Here are the tips of Using Shampoo to Reduce Gray Hair:
Proper Application Techniques
The shampooing process starts with thoroughly wetting your hair before applying any product. This helps the shampoo distribute evenly across your scalp and through your hair. Use your fingertips rather than your nails to gently massage shampoo into your scalp after squeezing a small amount onto your palm. A meticulous massage not only cleanses effectively but also promotes blood circulation which is beneficial for hair follicles. Moreover, remember to shampoo mainly your scalp, and not the lengths or ends of your hair, to prevent them from drying out.
Frequency of Use
How frequently you wash your gray hair with shampoo greatly depends on your hair type. Typically, gray hair can be more dry and brittle, so everyday washing could lead to a lack of necessary oils and moisture. A good rule of thumb is to start with two to three times per week and adjust this according to how your hair responds.
Additional Hair Care Products to Consider
Aside from shampoo, incorporating other hair care products is key to maintain and enhance gray hair's health and appearance. This can include using a conditioner that is designed to work in tandem with your shampoo. Conditioners help to restore moisture, reduce tangles, and add shine. Also consider investing in a hydrating mask once a week, or a silver-enhancing toner or treatment to counteract any yellow or brassy tones. Overall, it's all about developing a comprehensive hair care regimen that meets the unique needs of your gray hair.
Getting The Best Gray Hair Reducing Shampoo
All the mentioned shampoos above have properties and ingredients essential for preventing or slowing down gray hair growth. They are free from harsh chemicals that can damage your hair and scalp. Meaning, all of them don't contain parabens, sulfate, and mineral oils. These components are known for their strand-damaging effect.
Most of the products have anti-aging properties too, which can help slow down gray hair growth overtime. If you ever find yourself searching for the best shampoo for your gray hair issues, these properties are what you should look for especially if it's your first time using this kind of product.
Have you found your best product yet? If not, you can use this article to help you shortlist your options and decide more efficiently. Remember, your hair is your crowning glory. Take care of it and don't damage it!
Read More:
Types of Conditioner for Gray Hair
15 Best Sulfate free Shampoo For Oily Hair For Men 2023
Best Sulfate Free Shampoo And Conditioner For Type 4C Hair 2023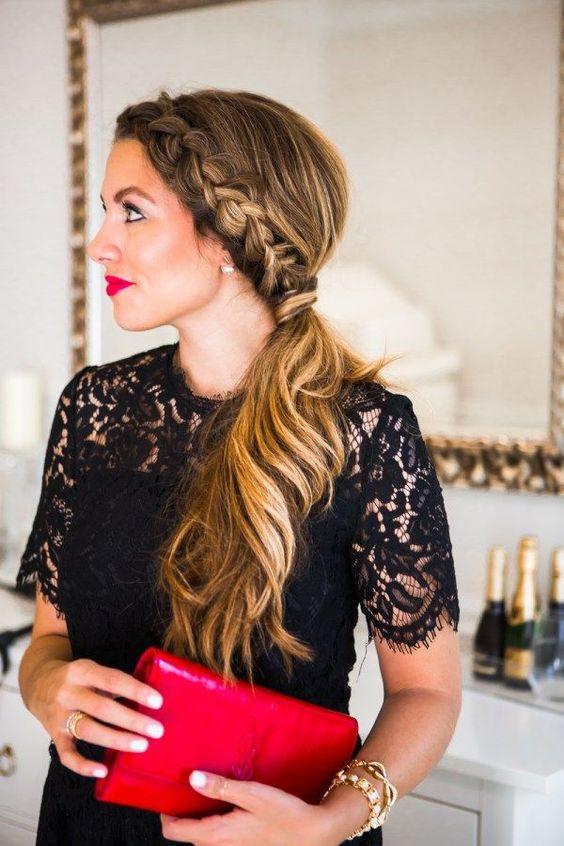 From hair care to soaring hair trends, we cover it all. We make sure you nurture your hair and stay on board with hairstyles and new hair trends. So hop on and make every day count with some of our creative and sassy hair trends.