You can easily buy shampoo from drugstores whenever you need it, and there are a wide variety of shampoos that you can actually pick up and choose from.
However, it's important to know that not all these shampoos are good for your hair as we have different types of hair that require some vitamins that we should carefully know to get that silky smooth healthy hair.
How to choose these Japanese Shampoos
In this article, we will introduce the Best Japanese Shampoo which is recommended for different hair types. We also include how to choose them, and some reviews from the clients. If you're looking for the perfect shampoo to take care of your hair fully, scroll down to this post!
1. Choose a Mild Shampoo
The strong cleaning ingredients of shampoo are refreshing and comfortable to wash, but they also wash away the necessary sebum, which may lead to dryness and excessive secretion of sebum.
It may cause dandruff, itchiness, and hair loss, so be careful if you already have scalp problems.
When choosing a shampoo, it is a good idea to choose an amino acid-based shampoo that contains ingredients such as coil methyl taurine Na and cocoyl glutamic acid Na, which are gentle on the hair and skin.
2. Choose by Scalp Trouble
If you are concerned about dandruff, itchiness, or odor, you need to prepare the scalp environment first. Non-silicone scalp care shampoo is recommended for improving the scalp environment, and it is important to choose a shampoo that moisturizes well.
Also, for those who are concerned about odor, shampoos that contain bactericidal ingredients such as piroctone olamine and miconazole nitrate are effective, so when choosing a shampoo, the active ingredients that match the problems of the scalp and hair are are included.
Choose the one that is available.
3. Choose by Scent
Shampoo retains its scent even after use, so you want to choose your favorite scent. There are a wide variety of scents such as floral, fruit, and refreshing menthol shampoos, so you will surely find the one that suits you best.
By choosing your favorite shampoo, shampoo time and bath time will be transformed into a relaxing time.
Japanese Shampoo Popularity Recommendation Rankings
Arau Foam Soap Shampoo Body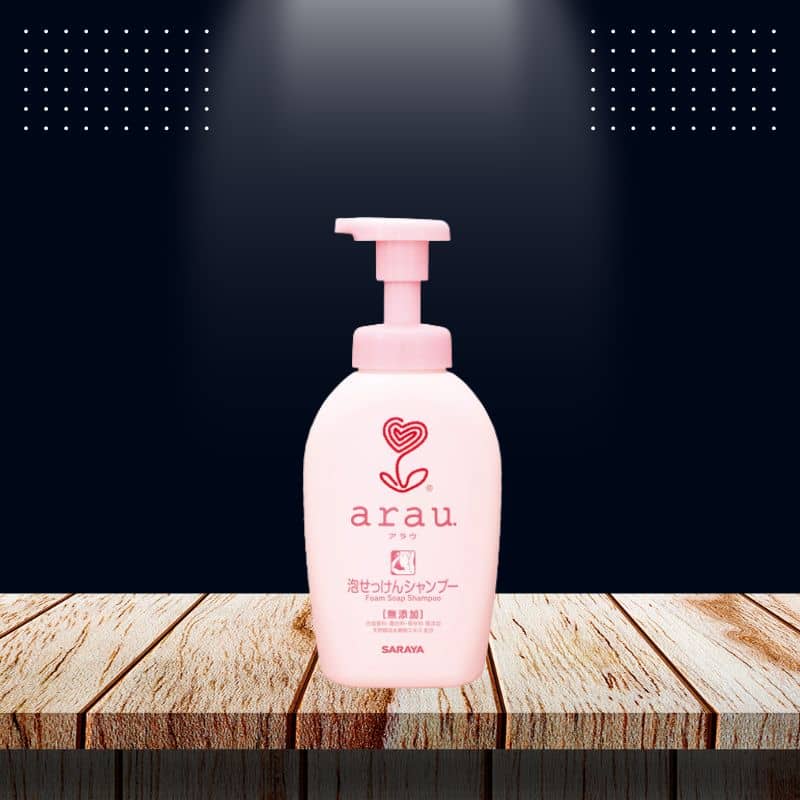 A shampoo that contains natural herbs and soap ingredients born from plants, and is also recommended for people with sensitive skin.
It is a shampoo that is kind to both people and the environment because it is washed gently, and after drainage, it is biodegraded by microorganisms and quickly returned to the earth. No synthetic surfactants, fragrances, colorings, or preservatives are added.
Client Review…
"It is easy to wash because it is a type that produces foam. If the scent is good and you no longer like it, please do it again."
Timotei Pure Cleansing Shampoo Pump
An additive-free non-silicone shampoo that contains organic certified ingredients and is gentle on the hair and scalp. Contains natural essential oils such as lemon oil, lemongrass oil, eucalyptus oil, and lime oil, and features a relaxing and pleasant scent.
Client Review…
"After all it is good! I had purchased this series before, but (before my marriage) I was looking for various things because the product itself was gone, but finally it relapsed? I bought it because it became. After all it is good. The skin was weak and the ready-made shampoo made the skin rough and itchy, but after changing to this shampoo and conditioner, itching and roughness disappeared. I am very happy."
"I bought it because I wanted to use a new Timotei that I used in the past. The scent of black tea is very refreshing and good. Hair will be even smoother. The treatment is thick, slippery and repeats"
TSUBAKI Extra Moist Shampoo Pump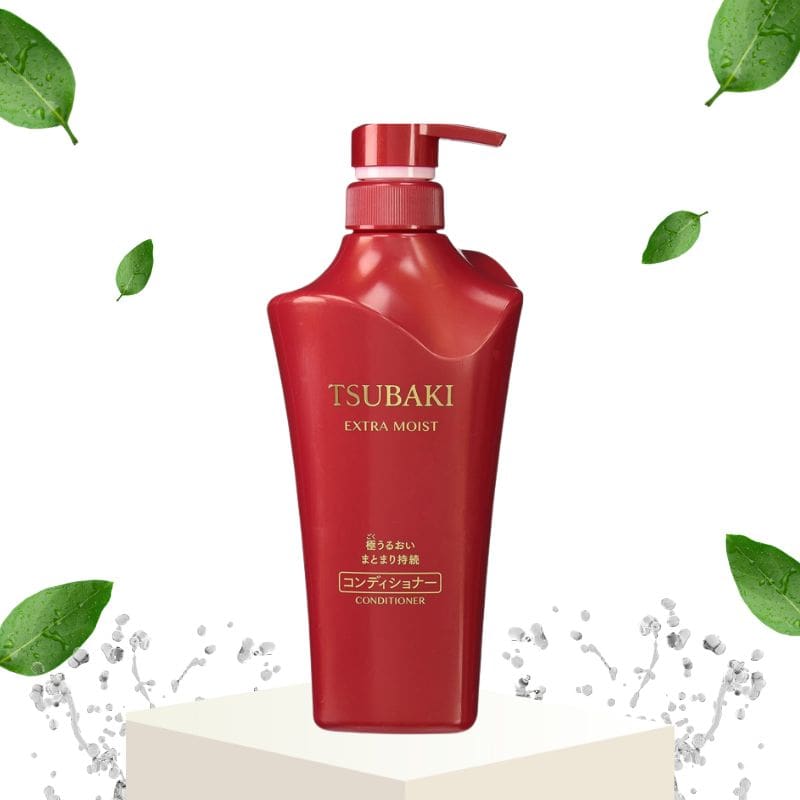 This Japanese shampoo is recommended for those who are concerned about the dryness of their hair. It contains camellia oil, camellia jiuqu, sorbitol, etc. to moisturize the hair and scalp while leading to shiny hair. There is no doubt that the scent of camellia honey will be pleasant and relaxing.
Client Review…
"It has a favorite scent of Don Pisha, and if you wash it at night, it will have a sweet feminine scent until the next morning"
"I went back. I tried various things such as camellia purple (aging care), hair recipe, ICHIKAMI, organic type, etc., but after all this is the most smooth. The luster is different! I will use it for a while without having an affair."
Masheri Moisture Shampoo EX
This Masheri will make your hair moist and cohesive. The feature is that the dense pearl honey jelly DX formulation gives gloss to the hair and at the same time repairs each one to make it easier to handle. Even damaged and dry hair will be smoothed out by your fingers.
Client Review…
"I bought the new Masheri at the request of my daughter. First of all, the scent is the best. And half of the amount I always use was enough foam and a solid compliment. She seems to be smooth and smooth while washing. There is no doubt about Lipi."
Kao Curel Shampoo Pump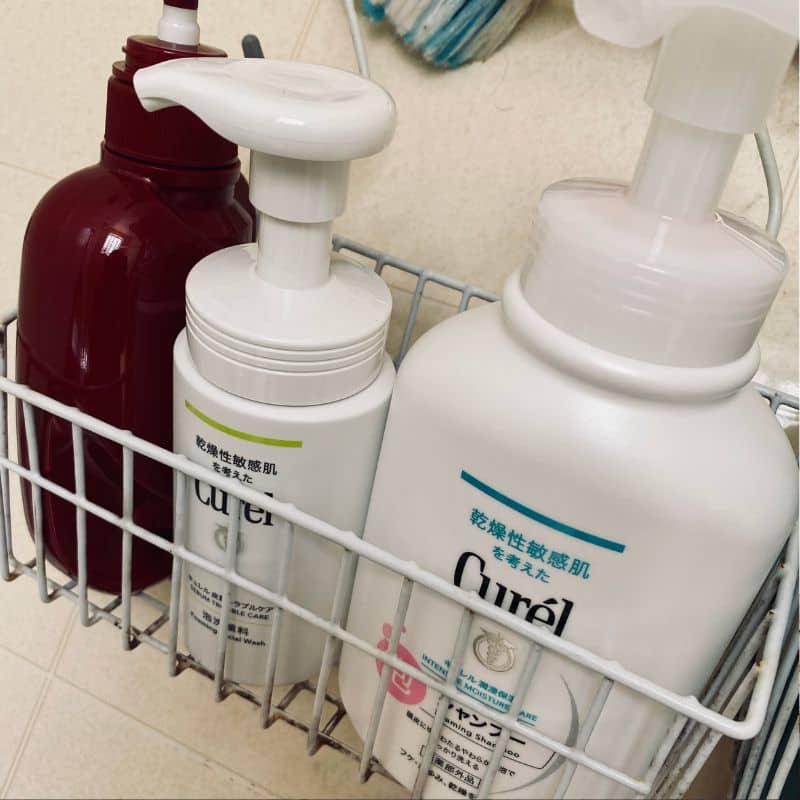 This shampoo protects ceramides, keeps them moisturized, removes sebum and dirt, and prevents dandruff and itching. Since it contains a plant-derived anti-inflammatory agent (active ingredient), it is also recommended for those who are suffering from scalp problems. It leads to smooth hair that can be passed through your fingers.
Client Review…
"I used to use a certain salon shampoo, but my scalp became itchy again, so I tried using it. So far, my scalp doesn't itch even if I use it every day.It may be recommended for people with dry skin."
Serapie Medicated Skin Care Shampoo
Recommended for those who suffer from dry dandruff and itching, this non-silicone shampoo contains piroctone olamine, which suppresses the growth of bacteria that cause dandruff, and also uses a naturally derived moisturizing ingredient to moisturize the scalp.
Filled with moisture. There is no doubt that the scent of natural aroma will be gentle and relaxing.
Client Review…
"I have been suffering from itching of my scalp for several years and have tried various shampoos, but after washing, my scalp is clean and my hair is squeaky. But this shampoo is clean and silky! I would like to continue using it for a while and see the effect!"
Miyoshi Additive-free Soap Shampoo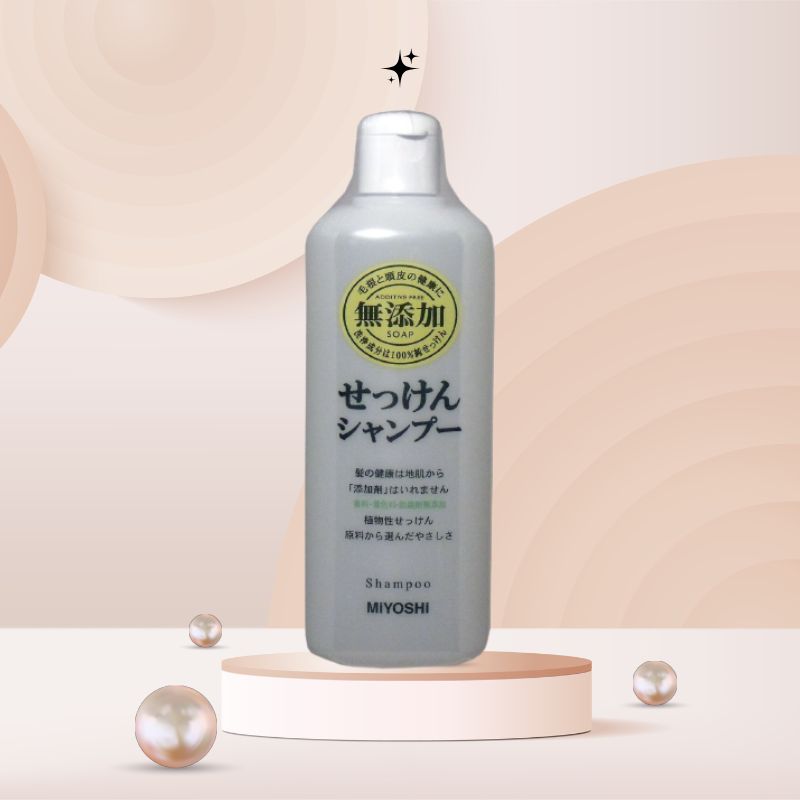 This Japanese shampoo is made only with soap without adding fragrances, coloring agents, or preservatives. It is gentle on the scalp and hair, so even small children can use it with confidence.
It removes only the dirt on the surface of the scalp and leaves the sebum necessary for the scalp, preventing the cause of scalp trouble and maintaining a healthy condition.
Client Review…
"When I was using scented shampoo, my scalp quickly got worse and I felt uncomfortable every day. Since I stopped scenting, the unpleasant odor of my scalp has disappeared!"
Segreta Shampoo Body
Contains beauty essence ingredients such as rose hips, pomegranates, roses, royal jelly, soybeans, eucalyptus extract, malic acid, and lactic acid to moisturize hair and scalp and make hair shiny.
It leads to elastic hair, so it is also recommended for those who have trouble with having flat hair. The scent of aromatic roses will relax you.
Client Review…
"About 10 years ago, my scalp peeled and itchy, and I tried various shampoos that are said to be good, but it didn't improve … After using Segreta, my scalp condition has improved considerably. I will continue to focus on Segreta."
Shampoo Merit Body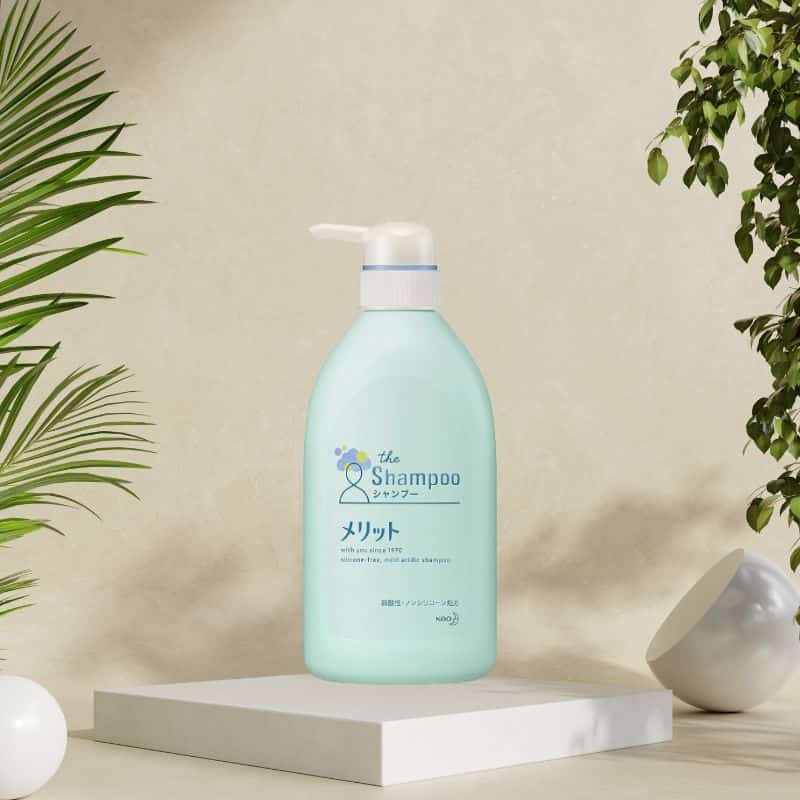 A merit shampoo with the same weak acidity as hair and skin. It is a foam that floats to the source of the odor and is characterized by a light finish that is cleanly washed from the skin.
It is a shampoo that contains eucalyptus extract, chamomile extract, and fruit acid to moisturize the skin and prepare the stratum corneum, leading to a healthy condition.
Client Review…
"I haven't used it for a while because of the old image, but when I use it this time, it feels more comfortable to wash and feels refreshed after use, and it doesn't cause dandruff or itching. I felt that it was more than the price."
"Compared to the previous products, it is smoother, has a nice scent, and has a refreshing finish, and I like it smooth."
Kanebo SALA Sara Shampoo Light and Silky Scent Body
This shampoo contains silk essence, pearl essence, and adherent smooth collagen to moisturize the hair and make it moist and round.
There is no doubt that the neat and gentle scent will spread and heal you. You can feel the smooth hair that is easy to finger.
Client Review…
"I bought both shampoo and conditioner. It has been recommended for a long time that it has a nice scent, and I was curious about it. While washing, the scent spreads in the bathroom and it is very healing. Even after drying, the scent remains faint and makes you feel better. As it is labeled as "light and smooth", it has become smooth! It seems to suit my hair quality, so I will buy it again."
Minon Medicated Hair Shampoo
While blending gentle cleaning ingredients such as coconut oil fatty acid acylglutamic acid TEA solution and lauroyl methyl-β-alanine Na solution, the cleansing ingredient "polyglycerol laurate" firmly removes only excess sebum.
It will keep your scalp moisturized and lead you to a healthy condition.
Client Review…
"This is a classic, sensitive skin so others get rough"
"I tried using a non-silicone shampoo from a famous company, and it was so itchy that I couldn't use it, so I replaced it with this one. It was good that the itch was healed immediately after the change. It seems that I can't do it unless the ingredients are gentle, rather than whether it is non-silicon. I have tried some non-silicone shampoos that are not sold at drug stores, but they seem to be the best for the scalp."
Moist Diane Perfect Beauty-Extra Straight Shampoo & Treatment Set with Hair Mask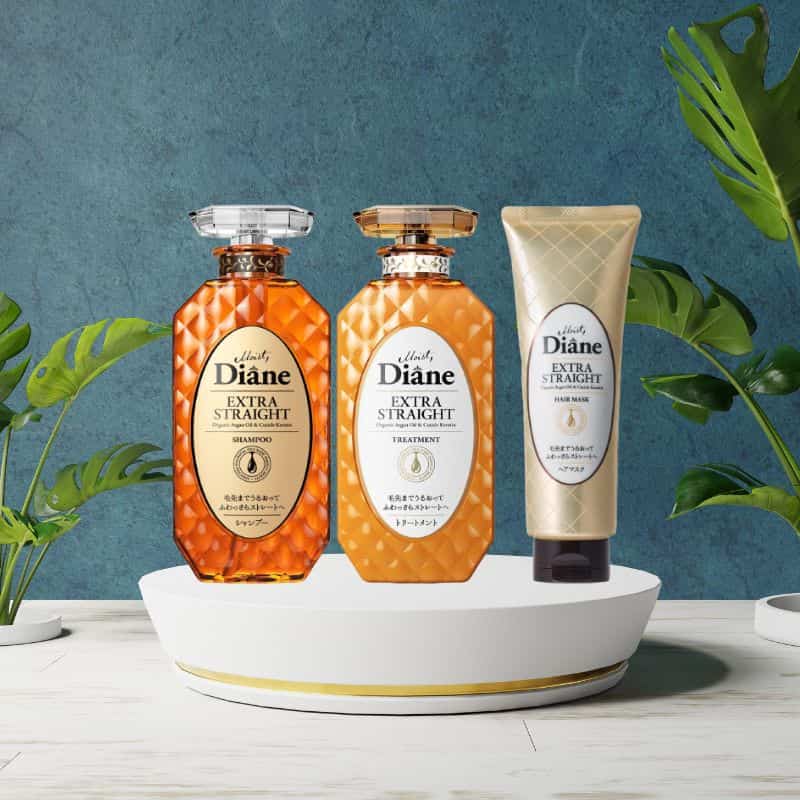 This non-silicone Japanese shampoo is especially recommended for those who are concerned about habitual hair.
It contains keratin, which is the main component of hair, and organic argan oil and sapote oil, and prepares the cuticle to moisturize and fill the curly hair that you care about, leading to straightening.
The hair will be glossy and easy to manage.
Client Review…
"My wife said that frizz hair bounces with non-silicone shampoo from other companies, so I bought it as a trial. I am delighted to say, "It's completely different. It's amazing cospa." She certainly has her hair moisturized. I bought 3 additional sets immediately."
"My hair is stiff and I get a lot of trouble during the rainy season, but when I started using it, the spread and splashing improved." -Anonymous
Lux Luminique Happiness Bloom Shampoo Body
If you are looking for a smooth and light finish, this Lux is recommended. Since it traps moisture up to the core, it will make your hair smooth and fluffy. The bottle has also been fashionably renewed, and the scent of floral musk will heal you comfortably.
Client Review…
"When I become an aunt, the smell of the scalp in the evening and the stickiness are somehow annoying. This shampoo is non-greasy and smooth. It foams well, and even if it is semi-long, one push is more than enough. I don't want you to lose it!"
Pantene Airy Soft Care Shampoo Body
With this Japanese Shampoo, you can feel the fluffy and loose hair finish. With Airy Provitamin Prescription, it leads the paper and skin to a healthy condition, and the hair is smooth and smooth.
It is comfortable to wash and has a good scent, so you can get a relaxing effect with shampoo.
Client Review…
"The scent is not so strong that it does not remain on the hair. It is easy to use because it foams well and there is no slimy after rinsing. With the volume type, I sometimes feel the weight of my hair while washing it for a while, but I also felt some weight, but there was no entanglement. This time, I used the same type of conditioner from the previous model. The finish is certainly fluffy. Since we have long cat hair, it tends to be petty, but I think that using this type of pantene will make it more fluffy than usual. The price range is modest and the usability is stable. Recommended for those who do not care about the ingredients."
Kose Cosmetics Port Jureme Amino Damage Repair Shampoo
A non-silicone Japanese shampoo that contains 18 types of amino acids to repair hair damage and lead to shiny hair up to the tips.
Carefully selected sea ingredients penetrate and moisturize even the dry hair tips, so even hair that tends to be dry will be moisturized. It features a gentle floral scent that is not too sweet.
Client Review…
"My hair is thin but hard, and tends to be dry (painful) and reddish.Six months after I started using this shampoo and treatment, my hair became softer and easier to handle.I can't find split ends or cut ends because the dry ends of the hair are gone.Also, although it is dyed quite brightly (10 tones), the hairdresser is surprised that the color fading has become less noticeable after half a year of retouching, and the hair color has improved. I think it's a shampoo that goes well with my hair."
Unilever Clear Moist Scalp Shampoo
This scalp Japanese shampoo is recommended for people in their 30s who start to feel changes in their scalp and hair.
Five kinds of supplementary ingredients for adult women are luxuriously blended, and collagen amino acids and ceramides are blended, so the scalp and hair are well moisturized and lead to a healthy condition.
The more you continue to use it, the more you can feel the effect of this shampoo.
Client Review…
"A luxurious combination of 5 types of supplementary ingredients * 3 for adult women. Contains collagen amino acids and ceramides"
"It has a light scent and is not strong, and it feels gentle on the hair. Recently, I'm starting to feel that my hair is getting thinner and less stiff, so I think it's good to use shampoo that suits my age. It's good not only to wash, but also to take care of your scalp and rub it in to aim for health from the skin.There is no dryness in the hair, so it feels good to use."
Ichikami Smooth Care Shampoo Pump
It is a shampoo that contains Japanese herbs such as rice, cherry blossoms, and camellia, and is non-silicone but has a smooth finish. Using amino acid-based cleansing ingredients, it is gentle on the scalp, and the sweet and sour scent of wild cherry blossoms will heal you comfortably. It leads to smooth and beautiful hair.
Client Review…
"From the beginning, my hair became shiny." – Anonymous
P & G h & s H & S Moisture Shampoo Pump
This shampoo is gentle on the skin with plant-derived ingredients. It prevents dryness, itchiness, and dandruff of the skin and leads to improvement of scalp troubles. Cleanses with deep-sea minerals to keep your hair comfortable all day long.
Client Review…
"I have been using it for many years. After using it, skin troubles have decreased. Occasionally I have an affair and use another shampoo, but I have a skin problem and I will return to this again (laughs)" – Anonymous
BOTANIST Moist Moist 2-piece set
A non-silicone shampoo that contains 90% or more natural plant-derived ingredients and is gentle on the scalp and hair.
You can enjoy the elegant and natural scent of naturally derived ingredients, and you will surely be able to relax. It also moisturizes hair that is worrisome about the spread and dryness of the hair.
Client Review…
"I had never been praised for my hair until I used this shampoo. My hair has become softer since I used this shampoo. Until now, it was crunchy, and I used smooth spray, camellia, apricot, and yuzu oil, but it didn't change.Only my hair is dirty like an old lady … Since I started using this shampoo, my hair has become smooth and easy to arrange." – Anonymous
Dear Beaute' HIMAWARI Sunflower Oil in Shampoo (Rich & Repair) Pump
A non-silicone Japanese shampoo that contains premium sunflower oil EX (organic sunflower oil, sunflower bud fermented extract, sunflower seed extract, sunflower flower extract) to smooth out swelling and dryness of hair and lead to straight hair.
It is gentle on the scalp and hair by keeping fat and moisture, and it is sure to be healed by the elegant floral scent.
Client Review…
"I have been repeating it for about 3 years. This is the only shampoo on the market that does not itch the scalp. I was a little worried because it was renewed this time, but I am very satisfied with the feeling of use and fragrance. I will continue to use it." – Anonymous
"Evaluation of amino acid shampoo that can be bought for about 1000 yen I searched this information on various things such as blogs and sites and arrived at this product. I also thought that it was one of the best amino acid shampoos in Japan." – Anonymous
Why Choose Japanese Shampoos?
Japanese beauty products have been in the global spotlight for their unique formulations and effectiveness. Among these, Japanese shampoos have particularly stood out for their exceptional qualities.
A Holistic Approach to Hair Care
Japanese hair care goes beyond merely cleaning your strands and scalp. It follows a preventive and revitalizing approach that aims for overall scalp health which directly contributes to the well-being of your hair. The formulations often contain nourishing and revitalizing ingredients like camellia oil, seaweed, and ginseng that have been traditionally used in Japan.
Quality Ingredients
Japanese shampoos are renowned for their unique, high-quality ingredients. They incorporate both natural and scientifically-backed components, offering the best of both worlds. You'll often find ingredients like Tsubaki (Camellia), Yuzu, rice water, and various types of seaweed, infused with modern technology to improve their efficiency.
Target Specific Hair Concerns
Whether you have dry, oily, or color-treated hair or are dealing with problems like hair fall, dandruff, or dullness, there is a Japanese shampoo for every hair type and concern. These brands formulate their products for a variety of hair needs, making it easier to find one that suits you.
Gentle Formulations
Japanese shampoos are often free from harmful chemicals like sulfates, known to strip your hair of its natural oils. Instead, they lean towards more gentle cleansers that work effectively without disrupting your hair's natural balance.
Innovative Technology
Thanks to Japan's advanced technology, these shampoos offer state-of-the-art formulations. For instance, some Japanese shampoos come with nanotechnology that allows ingredients to penetrate better into the hair shaft, resulting in more effective results.
Choosing Japanese shampoos means you're stepping into a world where tradition meets technology, and where hair care is an essential part of overall health. If you want a holistic approach to your hair care, look no further than the best Japanese shampoo brands.
Conclusion
In today's world, where countless hair care products claim to transform your hair, it's essential to find a shampoo that goes beyond the marketing claims. Our exploration of the best Japanese shampoo brands reveals a world of high-quality, targeted hair solutions that combine traditional wisdom with modern technology. These brands offer a comprehensive range of products to cater to different hair types, concerns, and preferences.
To find the perfect match for your hair needs, consider factors like your hair type, your main hair concerns, and the ingredients in the products. Look for a Japanese shampoo that aligns with these criteria to ensure you're choosing the best option for your hair.
Japanese shampoos are true representatives of the Japanese philosophy of creating harmony with nature without compromising on innovation and cutting-edge technology. By selecting a shampoo from Japan's best brands, you are making a conscious choice to invest in the long-term health of your hair and scalp. It's time to upgrade your hair care routine and experience the wonders of Japanese shampoo brands for yourself. Happy shampooing!
Read More:
10 Best Sulfate Free Shampoo For Asian Hair 2023
Types of Shampoo For 360 Waves 2023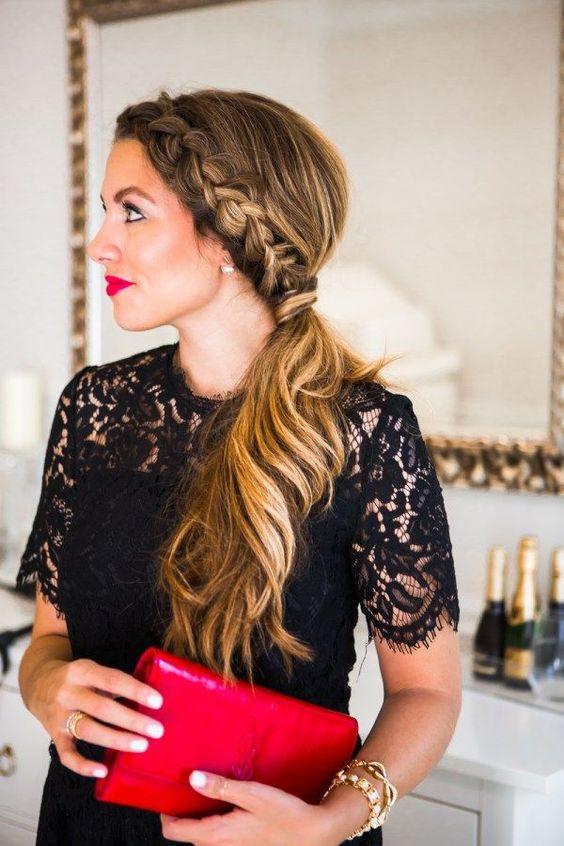 From hair care to soaring hair trends, we cover it all. We make sure you nurture your hair and stay on board with hairstyles and new hair trends. So hop on and make every day count with some of our creative and sassy hair trends.