Okay. You have blue hair but what do you want to do next? Do you want to shift to another color or just looking for a way to maintain the blue pigment for a longer period of time? Knowing your hair goals is important to figure out whether you're just wasting your time and money over a purple shampoo or not.
If you have blue hair, chances are you've already experienced other vibrant colors. But know that purple shampoos aren't a solution if you're looking for a less expensive yet effective way to make your hair purple or even maintain the quality of your blue hair.
So, can you use purple shampoo for your blue hair? Definitely yes. Let's dive deeper and learn more about the effects of purple shampoo to your highly pigmented hair.
Does purple shampoo turn your blue hair to purple?
This is one of the most common misconceptions people make when they use purple shampoo. They think their hair will turn to purple after several uses, but to no avail. This is because this product is made to neutralize your hair tone. However, it only works commonly on blonde and brunette hair colors.
So the answer to this question is definitely no. You can't turn your blue hair to purple using a purple shampoo regardless of the brand you're planning to use. To be honest, a purple shampoo won't even affect your blue hair in any way.
Difference between blue and purple shampoo
Both blue and purple shampoos can repair and enhance hair color. Blonde and brunette are some of the hair tones that mostly benefit from these products because they help combat brassiness.
However, these two are still different products. When you get your hair colored from a salon, you'll notice fading after a few weeks of shampooing your hair. Your yellow blonde hair will slowly accumulate orange tones while brunette might start getting some copper red shades.
In this case, a purple shampoo is a perfect product to combat these unwanted tones.
On the other hand, if you colored your hair brown or blue, it might eventually accumulate orange or coppery red tones overtime. Using blue shampoo is a great option to prevent this from happening.
So what shampoo should you use?
Yep, you got your hair colored blue. Then what now? You can't use a purple shampoo to keep it free from brassiness. But don't lose hope! If a purple shampoo won't work, you still have the blue shampoo as an option.
A blue shampoo works perfectly for blue hair if you want to achieve healthy and beautiful tones for a longer period of time. It's a great maintenance product, especially because blue hair doesn't react to purple shampoo.
If it's your first time using a blue shampoo. Test the waters first. The frequency of usage highly depends on how your hair reacts to it and how frequently you're exposed to outdoor factors that can bring dirt to your hair.
Using blue and purple shampoo for your hair
Alright. You've decided what between blue and purple shampoo is right for your hair color. But how do you start using it? Is it just like any other regular shampoos out there? If you're a beginner, here's a quick guide you should definitely check out.
Decide how often you'll use a blue or purple shampoo.
As mentioned above, frequency matters. So before jumping into your first ever blue or purple shampoo usage, decide how many times in a week you need to wash your hair with it. Not everyone accumulates the same amount of dirt and impurities on their scalp. So it's important to gauge yourself first before using any hair product.
You can also try using regular shampoo as an alternate product for the days you won't be using your blue or purple shampoo.
Use blue and purple shampoo together.
Yes! You can use these two products together, but only if you notice both orange and yellow tones in your hair. This is a great way to get rid of these unwanted tones all at the same time. You can try alternate uses of blue and purple shampoo throughout the week until you achieve a beautiful and brass-free hair color.
Let the shampoo sit for a few minutes.
Don't rinse it just yet! After lathering the blue and purple shampoo to your scalp down to your hair ends, let them sit for a while for maximum toning power. Wait for at least 2-3 minutes before rinsing your hair. But if you notice an extreme brassiness in your hair, let it sit a little longer.
Apply a blue or purple conditioner afterwards.
We all know how damaging coloring our hair can be, especially if it's bleached. It can cause frizz, dryness and damaged locks. To prevent these from happening, follow up with a blue or purple conditioner after rinsing your hair.
These products are designed to keep your hair moisturized and nourished even with vibrant hair color. Afterall, a beautiful hair color is nothing if your hair is dry and frizzy. That means bad hair day everyday!
Final thoughts: Should it be blue or purple shampoo?
Beautiful hair is a must no matter what! So taking a very good care of it especially if it's dyed is a must too. But you can only do this if you know what products you should use depending on your hair's current shade.
You can always start with an experiment. And you can ask other folks out there who've already tried using these two products. It's a great way to start with this new routine if you gather some info from the experts first so you can ensure you'll be doing the right thing for your hair.xx"
And of course as mentioned above, don't aim to achieve blue or purple hair just by using these products because they won't give you that. The only thing you can get from them is well-toned hair.
Good luck on your hair journey!
Read More:
What is the Most Face Slimming Hair Color
How to choose a Toner for Brassy Bleached Hair
Is there Shampoo for White Hair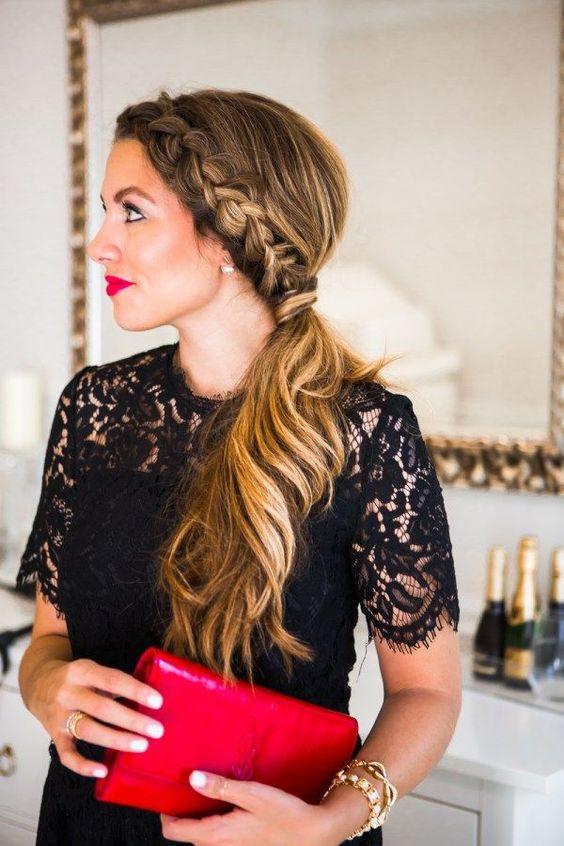 From hair care to soaring hair trends, we cover it all. We make sure you nurture your hair and stay on board with hairstyles and new hair trends. So hop on and make every day count with some of our creative and sassy hair trends.