Maybe you have gained a couple of pounds, and that's totally fine! You are still beautiful inside and out but I know that you're looking for more ways to improve your confidence. You might be looking for ways to make you look slimmer as you embrace your new body image.
Don't worry, we got you! There are ways to look your best and get a slimmer face by just coloring your hair. You might be asking what is the most face slimming hair color, but that is not a one size fits all answer.
For your face to look slimmer, you have to consider the size of your face and even your skin tone. We got everything that you need right here to make you feel sexier and more confident about your face by just doing the magic of hair color!
The Role of Hair Color in Slimming the Face
Hair color plays a significant role in altering the appearance of your face shape and defining your facial features. The right hair color can change the way your face is perceived by creating an optical illusion that enhances your best features and provides a slimmer look. Different shades of hair color work to frame your face, soften the curves, sharpen the angles and, ultimately, create a slimming illusion.
Contouring with Hair Color
Just like applying makeup, hair color can be used to create an illusion of a slimmer face. By strategically placing highlights and lowlights, you can contour your face and achieve the desired slimming effect. For instance, if you want to elongate your face and make it appear less round, you can use darker shades around your jawline and temples, with lighter shades on the top and sides of your head.
Directional Perception
The direction people perceive your face can also change depending on your hair color. Generally, lighter colors will make your face appear wider, while darker shades will give your face a narrower appearance. So, choosing the right hair color contrast can help you achieve a slimmer and more refined look.
Informative Analysis of the Effect of Different Shades
Selecting the right hair color can redefine your appearance, offering a transformative change that accentuates your best features. One of the exciting aspects of choosing a hair shade is its potential to create a perception of a slimmer face. This intriguing phenomenon can be attributed to the play of light, depth, and contrast offered by various hair colors.
In the following sections, we delve into an informative analysis of the effects of different shades on perceived face slimness. From dark hues that enhance the contours of your face, to light shades artfully customized to frame your features, the impact of hair color is worth exploring in the pursuit of the ideal look.
Dark Shades
Darker hair colors such as deep brunettes, black, and dark brown have a natural slimming effect on the face. These shades create a contrast between your hair color and your complexion, drawing attention to the center of your face. This provides an illusion of a narrower face and slimmer jawline.
Light Shades
While some light shades can potentially make your face look wider, certain blonde and caramel shades can be used strategically to slim your face. By incorporating soft blonde highlights around the face frame and using lowlights in the lower parts of your hair, you can create a slimming effect and complement the shape of your face.
Red and Copper
Bold shades of red and copper can also help in creating a perception of a slimmer face. These colors draw attention to the hair rather than the facial structure, which helps in softening your face's overall appearance. Opting for a warm copper-red or a deep burgundy can help you accentuate your features while giving you a slimming effect.
Pastel and Unique Colors
Pastels and unique colors like lavender, teal, or silver can be used for creating a slimmer face illusion. By using these unconventional shades and incorporating contrasting highlights and lowlights, you can create a unique look that draws the eye upward, giving your face a slimmer appearance.
In conclusion, the role of hair color in slimming the face is an important aspect to consider when changing your look. Understanding the effects of different shades, and using the strategic placement of highlights and lowlights, can help you achieve a beautiful and slimming look that is perfect for your face shape.
Best Face Slimming Hair Color
Take a look at the best choices that you can make to make your face look slimmer in no time! You can experiment with different colors and look and you can be as adventurous as you want with your hair color.
Wide Blonde Highlights with Black Hair
Black color is the most popular hair slimming color because it covers out the chubbiness of the face. But you can do a lot more than just a simple black hair. You can add some blonde highlights to have that vertical slimming look.
Warm Blonde
Tired of your boring brown hair but you want something that can make you look slimmer? Then try getting a warm blonde color of your hair and style it by layers. Layering your hair can create a slimming illusion and would make your face look smaller.
Auburn
For chubby women with chocolate skin, you can go for an Auburn color for your natural curls. This color is also best paired with your hair tied up, or you can get a messy yet sassy hair updo.
Platinum Blonde
If you're going for platinum blonde hair, you have to put bleach on your hair even if you're naturally blonde. But since we're talking about slimming your face, having platinum blonde hair will be best off with a pixie cut or any haircut that is super short.
Black and White
Want to go a little bit more adventurous? Try going for a black and white look because the contrasting colors can make your face look slimmer. You'll surely stand out above everyone else!
Red
Do you want your hair to be the center of attention instead of the shape of your face? Then a fiery red color might be the one you're looking for! Choosing a red color can lessen the prominence of your cheekbones, but you have to pick out a great haircut.
We usually recommend getting a very short haircut too, so all of the look is drawn to the color and style of your hair.
Mint Green
Behold! The mint green color is only for the brave souled people! If you have green eyes and a very fair skin, you definitely have to go for the mint green color. This color might not be a very easy color to maintain, but girls with chubby face would really look fabulous with this tone.
Brown Ombre
Do you want to keep your wavy curls without changing your hairstyle but you also want to have your face look slimmer? Then you gotta try the brown ombre color. This hair color is great for women with thick hair and a round face shape.
The best thing that you could do is to volumize the lower part of your hair, and the upper part is a little sleek and straight.
Brilliant Blonde Highlights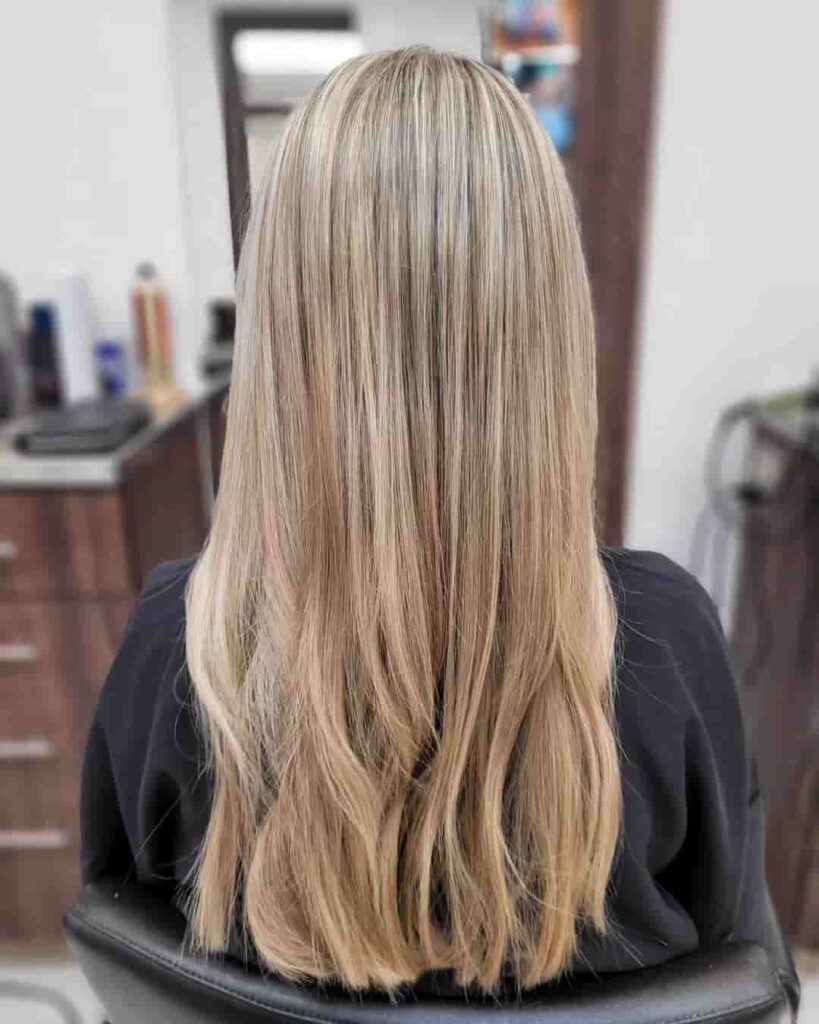 Blonde is more appropriate when used as an accent color to detract the prominence from the cheeks.
It can be used to emphasize a face-flattering haircut by giving off a sun-kissed appearance. You can also simply frame your face and cover the extra width by highlighting the layers surrounding it.
Low lights
Certain hair strands with highlights are lighter than your original color. Lowlights are advised by hair specialists for round, fat features.
For instance, if you have light blonde hair and want to add depth to it, the colorist will use a darker shade of blonde or ash to apply to certain strands of your hair. Your face will appear slimmer as a result of this process.
How do I know what hair color suits me best?
There are also various factors that you need to consider before choosing the most suitable color of your hair. Aside from your face shape, here are some of the things that you need to focus on before getting that hair color transformation:
Eye Color
The color of your hair should enhance the color of your eyes by contrasting it. If you have blue eyes, having blonde or golden shades would be better for you to make eyes look brighter. Speak with a hair stylist about which hair colors would make your eyes look more appealing.
Skin Tone
One of the most crucial factors in picking the ideal hair color is really the hue of your skin tone. The right color will complement your complexion and enhance its beauty, while the wrong one could make it appear lifeless and dull-looking.
Personal Preference
After deciding on a hair color that compliments your skin tone and eye color, you should think about your unique style because this all depends on you now. All you need to focus on is to get the best look that would make you feel more beautiful about yourself.
Getting the Best Hair Color for a Slimmer Face 2022
You don't have to hide your pretty face! Embrace your face shape and enhance your looks even more by playing with hair colors. Get a slimmer face by just switching to a new hair color today. You go slay your new look with confidence!
Read More:
Is Balayage Good for Asian Raw Hair
10 Best Hair Color For Green Eyes | For Different Skin Tones
8 Best Hair Color For Grey Eyes 2022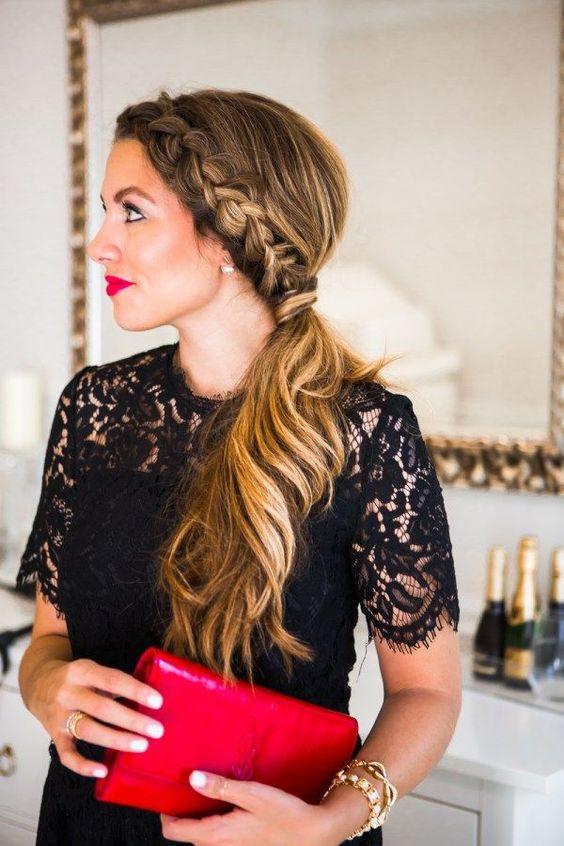 From hair care to soaring hair trends, we cover it all. We make sure you nurture your hair and stay on board with hairstyles and new hair trends. So hop on and make every day count with some of our creative and sassy hair trends.