Let's admit it – everyone is captivated by people with blue eyes! The sultry and magical tones of blue eyes are truly magical.
If you have blue eyes and you're looking to try something new like a new hair color, you might be looking for photos and all the information you need to know before changing your natural hair color.
We got the best hair colors for people with blue eyes right here on this article, so read on and you might probably be going to the salon after reading this!
We have gathered all the ideal and trendy looking hair colors that would make your blue eyes look more stunning, and it's actually not too hard to look for great colors to suit your eyes.
This 2022, we got you covered with the top hair colors for everyone with blue eyes. Let's get started!
Top Hair Colors for Blue Eyed People
Check out all the hair colors that you can choose from for your blue eyes.
Ginger
Orange hues like ginger contrast blue, which makes them complementary to one another. You absolutely must try this color if you have a light skin tone.
Cool Blonde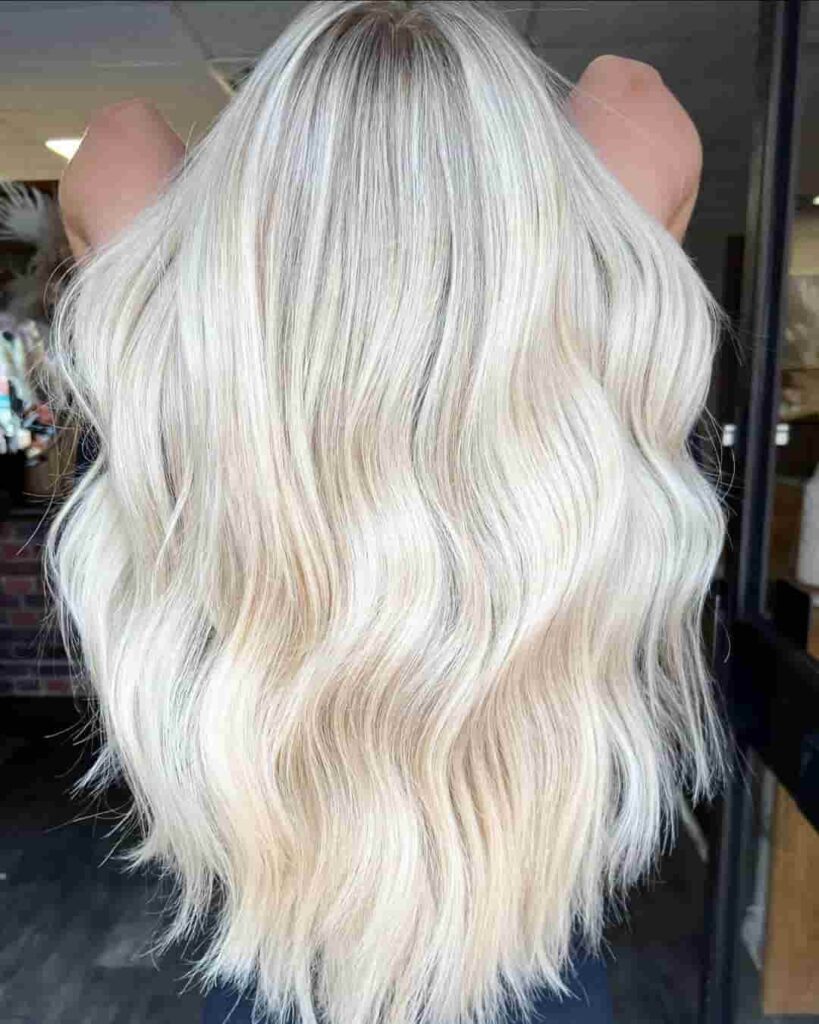 Ash is a cool blonde shade with subtly silver, blue, and purple overtones that are expertly mixed.
The blonde hair is a very pale, nearly white tint with definite gray undertones, which really brings out the blue in the eyes.
Your hair will need a light base color to achieve this look. However it doesn't have to be too light, let your hairstylist do the trick for you.
Deep Red or Burgundy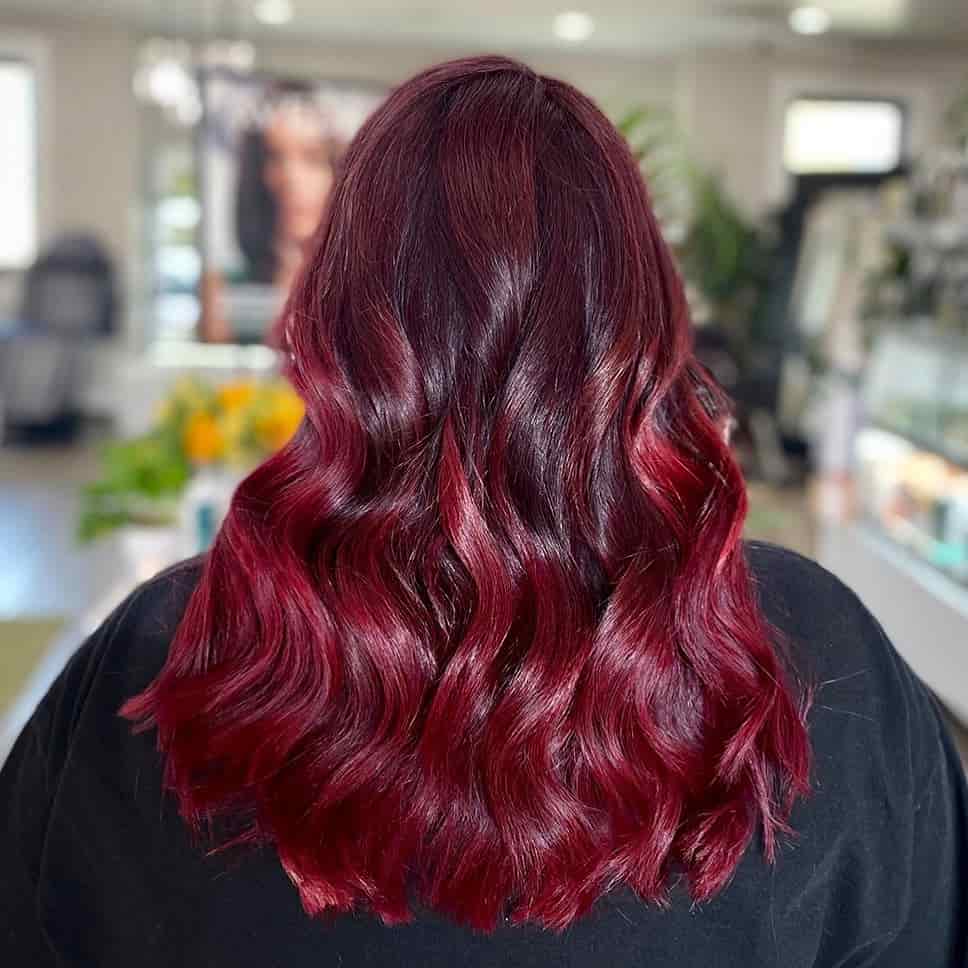 Red balayage or ombré techniques are excellent for adding vibrant color to dark hair without drastically affecting the natural color tone of the hair. Consider adding warm wine tips to make your blue eyes look more brighter.
Lavender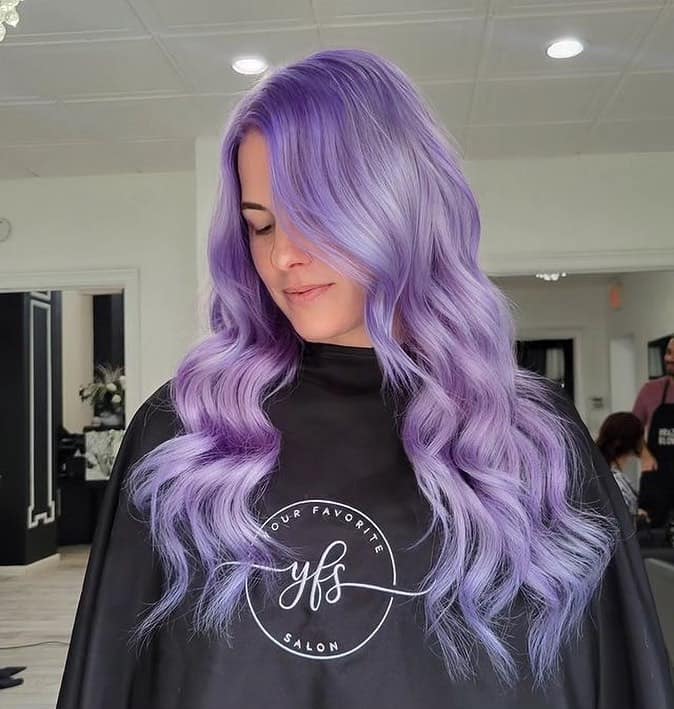 A dramatic contrast that will make you stand out is dark complexion with light, pastel hair. For instance, we adore how a dark skin tone and a pale purple bob or pixie cut contrast. This is a must-try for people who would like to do something unique!
Honey Blonde
This honey brown color is ideal if you want a harmonious blend of deep, vivid, and vibrant browns. For women with blue eyes, having a prominent brown color on the hair with some highlights makes the eyes look more alluring.
Yellow Blonde
If you want brighter looking eyes and hair, the yellow blonde color is your way to go. This color represents warmth, and everything that you see in a very lovely spring season! Since the yellow color creates more vibrance to your face, your blue eyes will definitely be more attractive with this hair color.
Golden Copper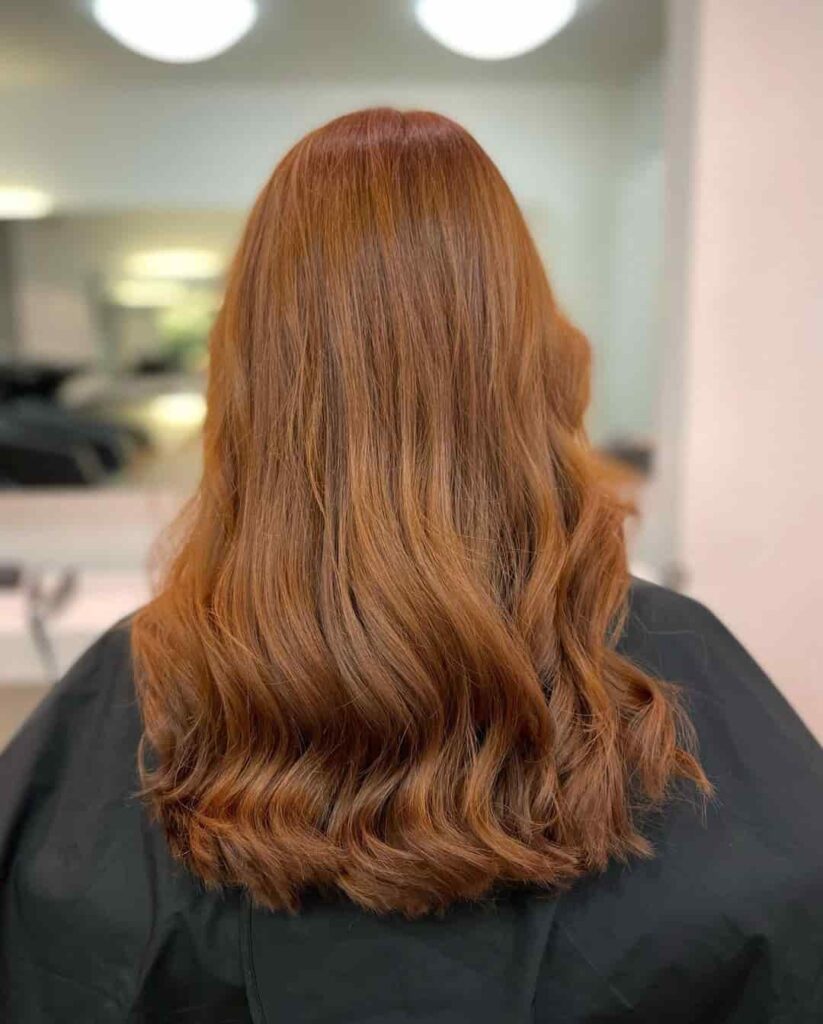 If summer is almost here and you want a great hair color to suit your blue eyes and the beach season, you got to have the Golden Copper hair color.
Golden copper is a variation on copper hair color that is a little warmer and more sun-kissed. This hair color will perfectly go well with your sun tanned body and vivid blue eyes.
Buttercream Blonde
This hair color will suit any skin type from fair to chocolate tones. The buttercream blonde color is always the best choice for women who are still undecided of what hair color would be ideal for their blue eyes.
The creamy and vivid looks of this hair color is in between warm and cool tones which makes it perfect for everyone!
Ash Blonde
Medium to dark blue has a yellow undertone, which is why cool and neutral ashy hair tones complement blue and gray/violet eyes so well.
To give your hair some depth and provide an overall ashy tint, consider using mixtures of brunette + blond, beige, and champagne.
Platinum
Bolder hair colors will make your blue eyes standout even more. If you have a light complexion, you should consider getting the platinum blonde hair color.
The silver and brassy looks of this color makes your blue eyes look more magical, just like a fairy tale princess!
Cinnamon Brown
Think of a deep, warm shade of brown with a tinge of coppery sheen where the light falls. With blue eyes and fair skin, cinnamon brown looks gorgeous, and you can choose how much copper you want to peek through.
Does blonde or brown hair look better with blue eyes?
Both brown and blonde hair complement blue eyes beautifully. Make sure to pick a hue that complements both the undertones of your skin and the tone of your eyes.
Turn your arm over and look at the vein color to determine the undertones of your skin.
The veins of people with cold undertones will be blue or purple-tinted, and they should stick to cool-toned colors, whereas the veins of people with warm undertones will be greenish.
What unique hair color goes with blue eyes?
There are countless alternatives if you want to experiment with a hair color that compliments blue eyes. If you have warm undertones in your skin, go for colors like fiery orange, bright red, and pink; if you have cool undertones, go for colors like pastel blue and lilac.
What color hair is best for blue eyes if I have pale skin?
The undertone of your skin determines the best hair colors for blue eyes and fair skin. Pick colors like platinum blonde, ash brown, and copper if you have cool undertones and pale complexion.
Choose hues like sandy blonde, chocolate brown, and chestnut for people with warm-toned complexion.
Choosing the Best Hair Color for Blue Eyes
There you have it – the most loved hair colors for people with blue eyes. So, the next time you visit your hairdresser, you already have an idea of which colors would better suit your eyes and skin tone.
As long as you're comfortable with the hue and vibrancy of the hair color that you have in mind, just go for it girl!
Read More:
What Hair Color suits Brown Eyes
What is the Most Face Slimming Hair Color
8 Best Hair Color For Grey Eyes 2022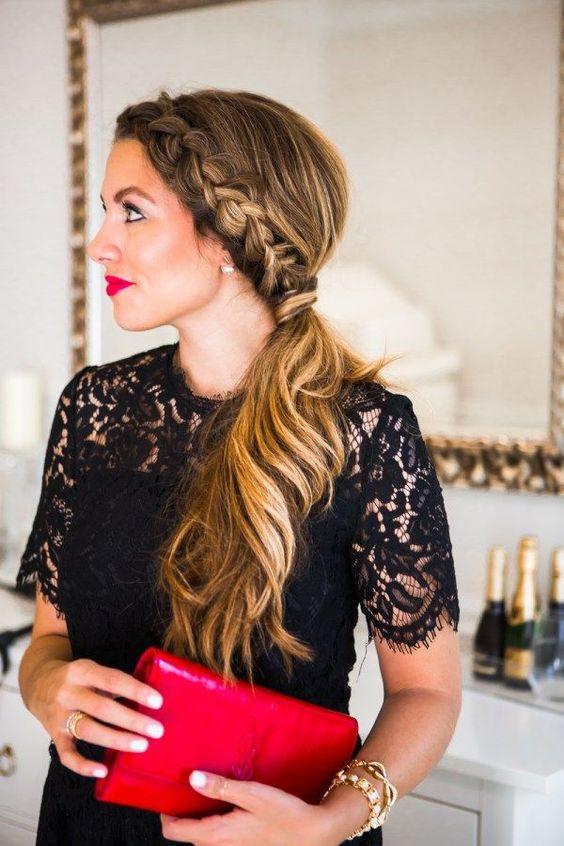 From hair care to soaring hair trends, we cover it all. We make sure you nurture your hair and stay on board with hairstyles and new hair trends. So hop on and make every day count with some of our creative and sassy hair trends.