Are you sick of your current hair color and want to color it for a fast change? Korean hair color businesses are making their way up the beauty charts, just like the blazing Korean skincare and cosmetics goods. They dye your hair and make it silky and glossy.
The fact that Korean hair dyes are ammonia-free and do not include any harsh chemicals commonly found in hair colors is the main reason why they are chosen over others.
Most Korean hair colors include substances like argan oil, aloe vera, keratin, and others that act as hair treatments and nourishment. So you get the benefits of a hair care product with the color of a dye with Korean hair dyes.
These dyes are simple to apply, produce rapid effects that last a long time and are ideal for home DIY projects. Scroll down to see the 8 best Korean hair dyes for ladies if you're interested in giving them a try!
Top Korean Hair Dyes
Discover the world of vibrant and long-lasting colors with our selection of the best Korean hair dyes! Transform your hair into a show-stopping style with ease and flair. Dive into this guide and explore your new favorite hair color.
Etude House Two Tone Treatment Hair Color
Etude House is a well-known Korean cosmetics company. And their Two-Tone treatment color is said to work in as little as 10 minutes.
The vibrancy of the color is determined by your natural hair tone and the number of times you retouch your hair. The color seems significantly deeper if you have bleached hair or very pale tones. You may even use this hair color twice or three times to make it more dramatic.
It has no effect on your hair because the color is completely safe and devoid of ammonia. This product isn't only a hair color; it's also a hair treatment. Linseed oil, cocoa butter, and murumuru seed butter are some of the nutrients that nourish your hair.
Pros:
Doubles as hair conditioning treatment
Vivid colors
Takes just 5-10 minutes
Ammonia-free
Color doesn't transfer
Smells good
Cons:
Lasts for short while
Contains artificial fragrance
Aprilskin Turn-up Color Treatment
If your ultimate aim isn't changing your look for good, but just want to simply try coloring your hair, then AprilSkin Turn-up Color Treatment is the solution.
It fades in just ten to twelve washes. So, if you wash every day, you'll be done in less than two weeks. But that's exactly what this AprilSkin coloring is for. To experiment with different hair colors. They also provide a big selection of pastel colors to pick from.
The best thing is that this color solution does not penetrate the cuticle of your hair. As a result, your tresses will not be harmed by your continuous hair coloring. It includes 20 natural components that maintain your hair healthy and smooth, including jojoba seed oil, rosemary extract, and lavender extract.
Pros:
Lots of pastel shades
Ammonia-free
Gentle and safe
Cons:
Temporary
Weak staying power
Mise En Scene Hello Bubble Foam Color
The HELLO BUBBLE Foam Color allows you to color your hair at home with ease. Multiple bubbles protect your hair while dyeing it in just 20 minutes with this Korean hair color.
It's free of ammonia and provides your hair a glossy structure once you've dyed it. This hair dye is designed to protect your hair and scalp from the harmful effects of hair color.
Pros:
Gentle
Easy to use
Non-staining
Ammonia-free
Odor-free
Cons:
Might fade away after a couple of washes.
Colors won't show up well on dark hair.
Lighter hair can get a greenish-blue tint.
Somang Clinic Hair Color
If you want your hair to be protected and nourished while dying it, then Somang Clinic Hair Color is the hair dye that you're looking for! This is one of the finest Korean hair dyes since it contains chemicals that keep your hair healthy and glossy even after coloring.
Keratin provides your hair strength, ceramides add hydration, glycyrrhizin extract (M.A.G) protects your scalp, and camellia oil adds a natural shine. Chemicals that might harm your scalp or hair aren't included in this powerful combination. A comb, brush, plastic gloves, and cape are included in the box.
Pros:
Hypoallergenic
Gentle
Easy to use
Non-staining
Value for money
Vibrancy for up to 3 weeks
Cons:
Unpleasant odor
May cause slight hair fall.
Fades with sulfate shampoos
Color may change on previously-dyed strands
1min_Hi Speed Squid Ink Hair Coloring
This is the simplest and quickest technique to hide a few grey strands without having to use a fancy new color. The 1-minute Hi-Speed Squid Ink dye works in just one minute, as the name implies.
You can use this dye to touch up a few greys on the crown of your head. There was no chemical odor, and the hair color was even. In fact, considering you can only have it on for 60 seconds, you will see an amazing result. Olive oil, aloe vera, and Acorus Calamus extract are some of the components that will keep your hair smooth.
Before using this product, we recommend doing a patch test since some components may cause irritation on very sensitive skin or if you have eczema or psoriasis.
Pros:
One minute application
Odorless
Ammonia-free
Good for black hair
Cons:
Can fade with frequent washing
Not good for sensitive scalps
Herb Speedy Color Cream
Natural herbal extracts are used in the formulation of the Herb Speedy Color Cream in Natural Black. This Korean hair color helps to reduce hair loss and allergies caused by hair coloring. People with sensitive scalps should use the immediate 10-minute fast color cream.
It replaces a natural component with an allergic reaction called diamine molecule, which irritates the delicate scalp.
It maintains shine and color, and prevents damage or discolouration caused by UV light overexposure for up to 25 shampoo washes.
Pros:
All-natural ingredients
Contains sunscreen agents
Non-irritating
Long-lasting
Ammonia-free
PPD-free and Odor-free
Easy to us
Cons:
Slightly expensive
Stains for a couple of washes.
Daeng Gi Meo Ri Medicinal Herb Hair Color
50% natural components make up the DAENG GI MEO RI Medicinal Herb Hair Color. Ginseng, Cnidium Officinale, and mugwort are all included. The herbal oriental combination protects and nourishes your hair while avoiding irritation to your scalp. It makes your hair healthier and stronger while also removing any unpleasant odors.
Keratin, a hair protein with a natural moisturizing ingredient (PCA), and chrysanthemum are included in the non-irritating composition to enhance scalp health, provide moisturizing benefits, and reduce redness or itching caused by hair coloring.
Pros:
Ammonia-free
PPD-freeEasy to use
Value for money
Vibrancy for up to 3 weeks
Cons:
Not recommended for those who have sensitive skin.
DongSung Seven Eight Hair Color
Dongsung Seven-Eight Hair Color is a great way to hide all of your gray hairs. This Korean hair color is designed with vitamin C to nourish and improve the texture of your hair.
It also includes extracts from Tahitian black pearls, which help to restore lost radiance, bounce, and energy.
This hair color enhances the general health of your damaged hair while also protecting it from UV damage. It protects your hair color from fading by blocking out harmful rays.
Pros:
Fade-resistant
Ammonia-free
Odor-free
Easy to use
Non-staining
Vibrancy for up to 3 weeks
Cons:
What is the Best Korean Hair Dye for Greying Hair
If you're thinking about purchasing a Korean hair dye for yourself, make sure you consider the following points:
Ammonia-free – Ammonia is used in hair colors to help them last longer. However, they might damage your hair. As a result, check to see if the hair dye contains this component. I've also included a list of other substances to stay away from below.
Variety of Shades – If you discover a Korean hair dye that works for you, wouldn't it be nice if it came in a variety of colors? You won't have to go looking for various dyes and trying them all over again simply to achieve a different hue.
Hair Care Capability – Why use a Korean hair dye instead of another? It's because these colors contain natural components that both color and nurture hair.
Formula – Korean hair dyes come in a variety of formulas, including creams and lotions. Bubble hair dyes, color-depositing conditioners, and other formulations are available. Color-depositing conditioners are transitory yet nourish hair, whereas bubble hair colors wash off quickly but permeate hair better. So think about your formula carefully.
Tips for Dyeing Your Hair
When dyeing your hair, especially when managing grey strands, it's crucial to follow best practices to ensure that the end result is as vibrant and professional-looking as possible. These practices begin even before your hair dye makes contact with your grey locks.
Make sure your hair is primed for the dye by ensuring it is in its healthiest state. Deep condition your hair a few days prior to dyeing to ensure it's hydrated and ready to take on color. When selecting your dye, choose a color that is one or two shades lighter than the color you want, as grey hair tends to absorb color more, making the result look darker. Also, consider dyeing your hair a semi-permanent color first to see how your hair reacts to the dye.
As you apply the dye, start from the roots and then work your way down to the tips of your hair. It is vital to ensure coverage of all grey hair, so using a mirror and carefully sectioning your hair can help with thoroughly covering all areas.
Tips on Maintaining Color Longevity
After successfully dyeing your hair, it's essential to maintain the color's vibrancy and longevity. This is where your aftercare practices come into play.
To begin with, minimize washing your hair in the first 72 hours post-dyeing as this is the open cuticle window period where hair will quickly lose its color. When you do wash your hair, use sulfate-free shampoo and conditioner as these products are gentler and less likely to strip color from your hair.
Keep your dyed hair away from chlorine, a chemical known to strip color and damage hair. Use a leave-in conditioner or hair sunscreen if you can't avoid exposure, such as when you're swimming. Finally, opt for cooler showers over hot ones as heat can open your hair cuticles, allowing the color to wash out easily.
Remember that your diet also contributes to your hair health. Consuming a balanced diet rich in protein, iron, and vitamin E can contribute to healthier hair and longer-lasting hair color.
By following these best practices in hair dyeing and aftercare, you'll not only cover your grey hair effectively but also enjoy the chosen color for longer periods.
Conclusion
In conclusion, finding and choosing the best Korean hair dye for your grey hair doesn't have to be a challenge. With our comprehensive list, you can confidently say goodbye to grey strands while embracing vibrant, youthful colors. Korean hair dyes offer numerous advantages compared to other types of dyes, including their unique formula and ability to provide rich, pigmented colors.
By incorporating our suggested tips on dyeing your hair and maintaining color longevity, you can ensure that your hair looks stunning and stays that way for longer. It's time to up your hair game and embrace the magic of Korean hair color products that benefit millions of people globally. Now that you have the knowledge and tools, dare to liven up those locks and showcase the best version of yourself. Remember, experimentation is all part of the journey towards discovering the perfect shade that elevates your look, and there's no better time than now to get started. Happy coloring!
Read More:
Best Hair Colors for People with Blue Eyes
What Hair Color suits Brown Eyes
What is the Most Face Slimming Hair Color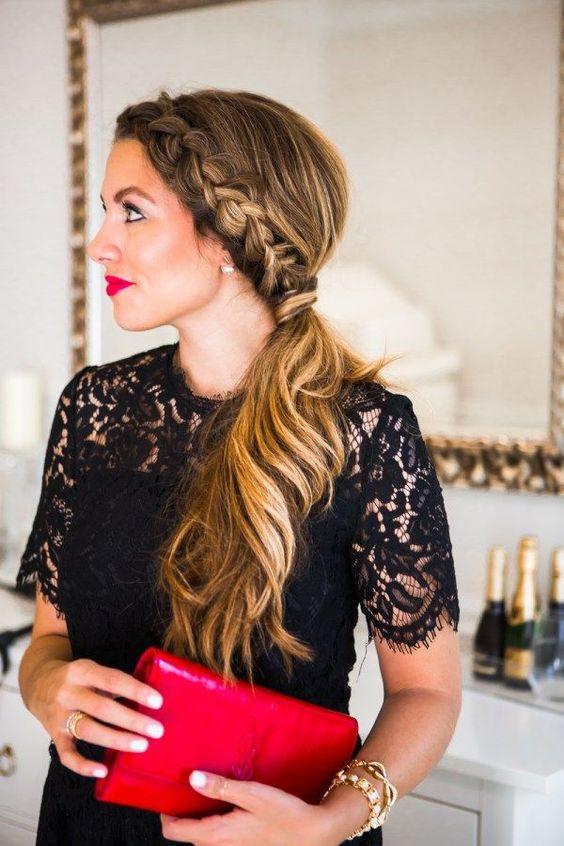 From hair care to soaring hair trends, we cover it all. We make sure you nurture your hair and stay on board with hairstyles and new hair trends. So hop on and make every day count with some of our creative and sassy hair trends.