Do you want those lovely, bouncy curls? These hairstyles are easy to achieve with the best Korean hair rollers. Because some of these rollers do not require heat, they are far superior to curling irons. These hair rollers can help your hands be free to do other things while your curls are setting. There are a variety of Korean hair rollers to pick from, ranging from mild foam rollers to quick-acting steam rollers that curl your tresses in minutes.
We've compiled a list of some of the most popular Korean hair rollers. Scroll down to choose the best Korean hair roller for you!
Getting the Suitable Korean Hair Roller
Curls are a fashionable hairdo. You may have stunning ringlets and waves in no time with these top Korean hair rollers. There are many different varieties of Korean hair rollers to select from, so here are some of the most popular options to help you find the right one for your hair.
Velcro Rollers: Velcro rollers are an often-overlooked style item that creates smooth, attractive waves and curls that last a long time and protect your hair from heat damage. Velcro rollers can assist generate long-lasting volume if you have fine, thin, or rebellious hair that won't hold a curl.
Foam Rollers: Foam rollers work the same way as classic velcro rollers, except instead of sticking to your hair, they use plastic clips to hold it in place. Because of the softness of the foam, you may sleep in them and wake up with delicious locks. They can be used on wet or dry hair.
Heated Hair Roller: Heated rollers come in a box that you plug into an outlet and wait to warm up for around 10 minutes. These rollers come in three sizes – tiny, medium, and large – and are used to create a variety of curls, from tight ringlets to bouncy waves. Some sets feature a light that turns a different color when heated and ready to be use, while others have a dot on the roller that turns a different color when heated. They keep the heat for around 15 minutes after being warmed up, then slowly cool down for long-lasting benefits. The set you select may have a temperature control, making it suited for various hair types.
Top Korean Hair Roller
Discover the secret to fabulous and voluminous hair with our carefully curated selection of top Korean hair rollers. These trending rollers have become the go-to choice for achieving salon-perfect hair effortlessly at home.
Hurrise Korean Hair Roller
Because of its speed, heated hair rollers are in high demand. However, a new generation of on-the-go Korean hair rollers can even link to your computer through USB. Simply connect the cord to your phone or laptop and wait for the hair rollers to heat up.
It features an intelligent heating design that is both safe and gentle on hair. By heating hair from the inner cortex rather than the outer cuticles, it minimizes damage while generating silky smoothness and gloss.
You can use them to make air bangs, curly bangs, and inner buckles in your hair. It only takes 3 minutes to get your curls in place with these quick-acting hair rollers. This hair roller is also small enough to fit in your handbag.
Mollensiuer Double-Layer Bangs Hair Roller
This set of hair rollers is ideal for creating beach waves or huge curls. With measurements of 70*43*34mm, these hair rollers are slightly larger. If you prefer beach waves or loose, beautiful curls, this hair roller is perfect for you!
They're also wonderful for giving your bangs that extra volume. All hair textures can benefit from these Korean hair rollers. These are also suitable for women with coarser hair. The only downside with these hair rollers is that they can make your hair frizzy because it is made of plastic material.
Etude House Hair Roller
The rollers from Etude House My Beauty Tool are among the greatest Korean hair rollers available today. These come in a variety of sizes. As a result, you'll be able to achieve the curls you desire. The larger hair rollers can be used for waves or looser curls, while the smaller ones can be used for bangs and tighter ringlets.
The Etude House My Beauty Hair Rollers' finest feature is that they come with clips to keep them in place. As a result, you can leave them overnight without worrying about them slipping.
They keep your hair in a tight grasp without creating any damage. These hair rollers are very reasonably priced and provide excellent value for money. The only disadvantage of this hair roller is that it is made of plastic, which can cause frizz in your hair.
JANYUN Magic Hair Roller
These heatless hair curlers can be used without the use of hair clips or other tools. Simply open the silicone hair curler, roll a handful of slightly damp hair to the top, fold your long or short hair rollers, dry hair with a blow dryer, or use before going to bed, and your curly hair will be done.
Quality medical-grade soft silicone is the material used, which is hypoallergenic, odorless, and non-slip. There are no pins, clips, electricity, or heat used to maintain your healthy hair. It's simple to clean and store, washable and light weight, and it can be reused several times, making it extremely practical and cost-effective.
This product contains a zipper bag with 20 large hair curlers and 20 little hair curlers, as well as a wig net cap.
Chuangdi Double Layer Hair Rollers
This self-grip hair curler roller is gentle on your hair and has a natural curl, allowing you to create your own hairstyles at home. It can make your hair more bouncy, and you can simply create a lovely poofy and curly hairstyle by clamping it to the bangs or roots, or clamping it to the end of the hair.
This hair styling curler with sticky cling is simple to use and operate. Clamp a curling clip to the end of the hair and spin it back to the root; you may also clamp it to different portions of the hair.
This hair roller is also incredibly functional; it is equipped with a clamp, so you won't need one to keep it in place. The metal material has an excellent heat conduction effect, so curling the bangs will be convenient and quick. The clip has an elastic spring, so it's easy to open and shut.
You may store this roller in your bag and use it to curl your hair anytime you need it because it is lightweight and small in size.
VODANA x EstherLovesYou 2 in 1 Self Grip Hair Rollers
Hair rollers of various sizes can produce a variety of results. Curls are tighter with smaller, more compact rollers. Larger rollers, on the other hand, provide a wavy effect. You may receive both with this VODANA x EstherLovesYou pack!
This hair roller can be used for a variety of purposes. You can use it together to make waves or individually to make tighter ringlets. The self-adhesive styling tools are very comfortable to use.
FILLIMILLI Hair Fringe Roller
This huge hair roller is perfect for adding volume to your fringe. The 50mm diameter hair roller can instantly volumize the entire fringe. It contains an aluminum film that keeps the heat from your hair dryer from escaping, allowing for faster styling. The hook-and-loop surface keeps hair in place while allowing for easy styling.
Conair Soft, Bouncy Curls Foam Rollers
This pack of 48 soft foam rollers will give you large or small curls in no time. These rollers are great for wet or dry hair of all sorts and textures, and they're also comfy to sleep in.
The sponge rollers may be used without the use of electricity, a heat wand, or perm cream, allowing you to DIY your hairstyle in a safe and comfortable manner with no damage to your hair.
These foam rollers come in a variety of sizes, so if you want greater curls in your hair, use the larger one, and if you want smaller curls, use the smaller one. It can hold your hair in place without the use of pins or clips; simply open the plastic fixed band, wrap your hair around the roller, then close the fixed band.
Conair Compact Multi-Size Hot Hair Rollers
These Compact Multi Size Hot Hair Rollers include a starting grip, unique hot roller design that grabs hair for a rapid and secure set, allowing you to achieve stunning curls and waves. The compact and portable case has a Ready signal that lights red when the hot roller set is turned on and the rollers are heated.
The dual voltage feature is ideal for international travel. This kit includes 20 tangle-free rollers in a variety of sizes: 8 1/2 inch (small), 6 3/4 inch (middle), and 6 1 inch (large), as well as 20 color-coded stainless steel clips that may be stored inside the hair setter.
How to Use Korean Hair Rollers
In this section, we will walk you through a step-by-step guide on how to use Korean hair rollers to achieve salon-like results at home. Incorporate these easy steps into your hair care routine to create various styles.
Step 1: Choose the Right Hair Roller for Your Desired Style
Select an appropriate hair roller based on your hair type, length, and desired outcome. Keep in mind that different rollers will create different results:
Foam rollers are ideal for soft curls and loose waves
Velcro rollers are suitable for adding volume and body
Spiral rollers create more defined and tight curls
Heated rollers can be used for long-lasting curls and waves
Step 2: Wash and Dry Your Hair
For optimal results, start with freshly washed and conditioned hair. Towel-dry your hair to remove excess moisture but leave it slightly damp for easier styling. You can apply a heat-protecting spray or styling mousse for added hold and protection.
Step 3: Section Your Hair
Divide your hair into manageable sections. Start by separating the top, sides, and back of your head. Use hair clips to keep each section in place while you work with one portion at a time.
Step 4: Roll Your Hair
Take a small section of hair (approximately 1-2 inches wide) and place the roller at the tips. Roll the hair around the roller, moving towards your scalp. Ensure the hair lies flat and smooth against the roller for an even curl.
Step 5: Secure the Roller
Once you reach the scalp, secure the roller using the provided clips or pins. Repeat this process for the remaining sections of hair, working methodically around your head. Remember to roll in the same direction for a consistent curl pattern.
Step 6: Allow Your Hair to Set
Allow the rollers to set in your hair for a few hours or overnight. The longer the rollers stay in your hair, the stronger and longer-lasting the curls will be. For heated rollers, follow the manufacturer's recommended time.
Step 7: Remove the Rollers
Gently remove the rollers from your hair, starting from the bottom sections and working your way up towards the top. Be cautious not to pull or tug on the hair to avoid damage and frizz.
Step 8: Style Your Curls
Once all the rollers are removed, use your fingers or a wide-tooth comb to gently separate and arrange the curls as desired. You can apply a light hold hairspray or serum to maintain your style and minimize frizz.
By following these steps, you can create various beautiful hairstyles with Korean hair rollers. Experiment with different types of rollers to achieve your perfect look.
Conclusion
We have explored the various types of Korean hair rollers designed to cater to different styling preferences and hair types. By choosing the ideal hair roller for your specific needs, you can now achieve those gorgeous, salon-style waves, curls, and volume without professional assistance.
As you've seen in this post, these versatile hair rollers blend the best of Korean beauty technology with user-friendly designs. So, go ahead, experiment with your hairstyles using top Korean hair rollers, and get ready to flaunt your luscious locks with confidence!
Read More:
Best Heated Roller Brush for Short Hair 2023
How to Use Hair Dryer Without Damaging Hair
Best Hair Waver for Short Hair 2023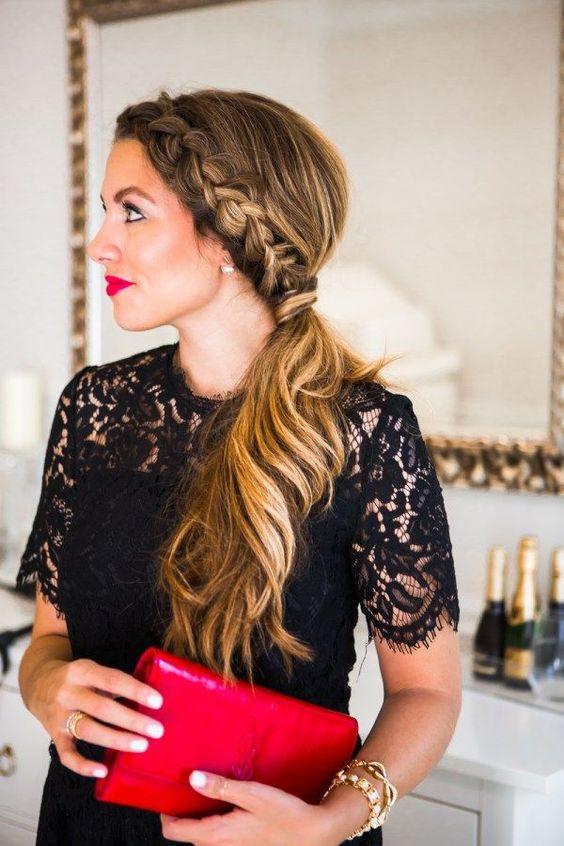 From hair care to soaring hair trends, we cover it all. We make sure you nurture your hair and stay on board with hairstyles and new hair trends. So hop on and make every day count with some of our creative and sassy hair trends.