Maintaining blonde hair is a tough responsibility. But it's never impossible especially if your blonde hair is natural! You just have to make sure you use the right products perfect for keeping your hair healthy and free from frizz all the time to avoid a bad hair day.
But the question most blonde-haired people ask is, can they use purple shampoo for maintaining their hair's overall look and pigment? Let's dig deeper and know the answer to this question through this article.
What is a purple shampoo?
Purple shampoo is a toning product suitable for blonde shades. It's made with crushed purple pigmentation that helps neutralize brassy and yellow tones.
This is a primary maintenance product especially for those who have artificially-dyed hair.
When you get your hair colored in a salon, they often tone your hair to prevent brassiness. But if you do it yourself at home or if you have natural blonde hair, using purple shampoo is a great option to achieve brass-free hair.
Is purple shampoo good for natural blonde hair?
The quickest answer to this question is yes. Purple shampoo won't hurt your natural blonde hair but you should still consider several factors to ensure you're making the most out of it.
You have to make sure you use the right purple shampoo suitable for your hair's current state. In line with this, the result varies depending on how a certain product affects your hair. Do you need a light base fix? Or a highly-pigmented one?
Before you start using any product for your hair, it's best to research it first to make sure you're doing the right thing.
It's also recommended to read some reviews and forums about hair care so you can have an idea how it works and if a certain product is good for your natural blonde hair.
Why should you use purple shampoo?
First and foremost, you use a purple shampoo primarily to keep your hair looking fresh and vibrant all the time. This is a perfect hack to prevent brassy tones and make your hair feel like you've just come out from a salon.
You want to keep your hair fresh all the time, especially if you go out frequently. Say no to bad hair day! Luckily, purple shampoo is a holy grail that can help you achieve that goal. So if you're looking for a sign to use one, this is it!
Best care practices for natural blonde hair
Your natural blonde hair care doesn't just start and end with using a purple shampoo. Of course, you must learn how to take care of it entirely, especially because blonde hair easily responds to seasonal and environmental changes.
Don't know where to start? Or might be wondering if you're missing something? Here's a quick checklist to help you out.
Use specialized products for your hair.
You can't just use any products you see in the market. Knowing the best ones suitable for your hair type is crucial for keeping it healthily beautiful all the time. Pick the best shampoo, serum, and conditioner for your hair. It might take several experiments before you find the best ones, but patience is the key! You can also seek advice online to make sure you pick the right product for your hair.
Properly wash your hair all the time.
Right. You've picked the right products for your hair. But it's nothing if you don't wash it thoroughly every single time.
Start by gently applying shampoo on your scalp and massaging it. From there, you can squeeze the remaining shampoo through the ends of your hair before rinsing it.
It's best if you do this twice every bath time to make sure you clean all residues your hair accumulated throughout the day.
Use sun protection.
Thought that your skin is the only part of your body that needs sun protection? Think twice. Your hair needs it too! This is essential for keeping your hair protected from harmful sun rays, especially if you go out frequently. Apply it thoroughly to your hair avoiding your scalp and massage it down to your hair ends.
How often should you use purple shampoo for your natural blonde?
This highly depends on your hair type, its current shade, and the purple shampoo itself. Some brands can be used on a daily basis as part of your hair care routine. It's perfect for neutralizing your hair's tone without overtoning it.
But if you notice your hair turning a little bit purple as time goes by, you might reduce the frequency of usage then. You can use it at least twice or thrice a week, depending on how your hair reacts, especially if you notice a slight damage.
Will purple shampoo make your blonde hair look brighter?
Many purple shampoo brands claim that they can brighten your hair. But the truth is almost all purple shampoos out there don't do that. They only neutralize your yellow tones but they don't make the yellow tones brighter.
Purple shampoo is an agent to maintain blonde hair, not enhance it from the way it originally looks. If you're artificially blonde-dyed, it can make your blonde look darker, especially if the tone is too bright. This is how a purple shampoo makes your blonde look more natural.
Final Thoughts
Natural blonde hair is great if you know how to maintain it well. And choosing the right purple shampoo brand for you is crucial to achieving healthily looking hair.
Although no product is perfect, most of them are good to go so choosing one shouldn't be that much of a problem.
With all this information you've just read, are you ready to add purple shampoo to your blonde hair care routine? No one likes a bad hair day.
And no one likes frizzy, dull-looking hair! Let nothing stop you from rocking your look! Start looking into the best purple shampoo brands out there and knock the best natural blonde hair off! Let's do this, girl!
Read More:
Can You Use Purple Shampoo for Blue Hair?
What Hair Color suits Brown Eyes
How to choose a Toner for Brassy Bleached Hair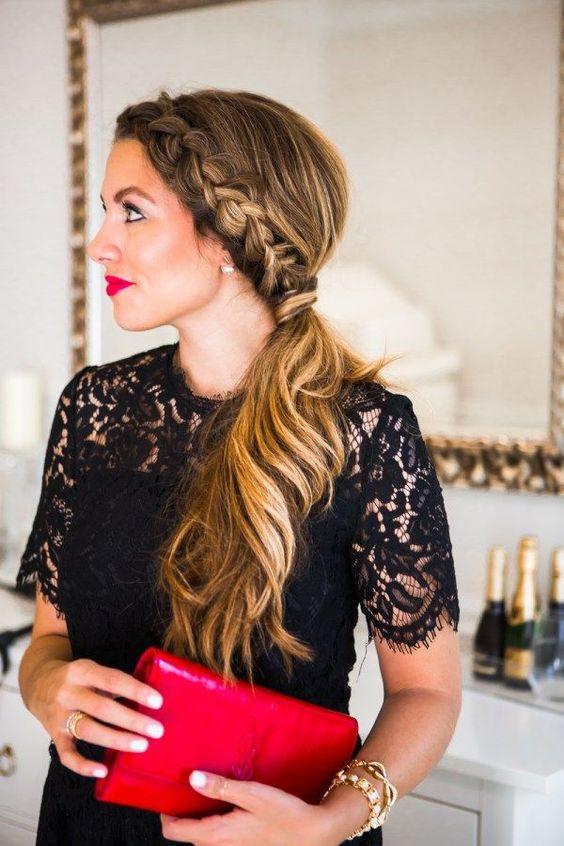 From hair care to soaring hair trends, we cover it all. We make sure you nurture your hair and stay on board with hairstyles and new hair trends. So hop on and make every day count with some of our creative and sassy hair trends.