Bleaching your hair is sometimes necessary to get your tresses ready for color. Unfortunately, the lighter your hair becomes, the more damage it sustains. Hair treatments on a regular basis are insufficient. To restore the bonds that have been damaged by the bleaching procedure, you'll need to use a particular treatment.
Applying these nourishing, damage-repair, and moisturizing treatments to your hair is incredibly relaxing and fulfilling. When you use one, you can feel the moisture and nutrients sinking deep into your strands. But the best thing is how much healthier, shinier, and smoother your hair looks and feels after using one. You'll understand what I'm talking about if you've discovered a hair mask you adore. The difference between what happened before and what happened after can be night and day.
If frizz, tangling, and dry hair are giving you terrible hair days after a bleaching treatment, try one of these best hair masks for bleached hair! 
Choosing the Appropriate Hair Mask for Your Dry Damaged Hair
There are millions of hair masks available, but there are only two sorts in general: pure moisture masks and protein-based masks.
Moisture Based Mask – Hair gets a delightful dose of hydration and moisture from moisturizing hair masks. They're like an over-the-top conditioner. They repair and clarify waves and curls, offer even moisture from the roots to the ends, and leave hair soft and manageable.
You don't need to use a certain amount, and if you have coarse or curly hair, you can use them more frequently than the label suggests. Moisturizing hair masks should not be used more than once a week on fine hair because buildup can easily weigh it down.
The following hair types are ideal for moisture based hair masks:
Medium to coarse in texture
Wavy or curly
Frizzy
Rough to the touch
Brittle or dry
Protein Based Mask – Protein-based hair masks contain one or more protein sources for hair. They're often referred to as "strengthening" or "damage healing" masks. Protein hair masks can aid with damage, breaking, and shedding by acting as a "filler" for weak or damaged hair.
These hair masks have less room for error because they contain protein, which can cause problems for low-porosity hair. Protein overload occurs when too much protein accumulates on strands and causes them to become brittle, hard, and easily broken.
The following hair types are ideal for protein based hair masks:
Fine in texture
Medium or high porosity
Chemically processed
Damaged
Weakened and easily broken
You've definitely contemplated increasing the frequency of your hair mask application. So, here's a guideline to help you figure out how often you should use a hair mask based on your hair type!
Damaged Hair: 2-3 times per week
Coily/ Curly: 2-3 times per week
Dry: 2-3 times per week
Oily: Once per week
Fine: Once per week
Dense/ Thick: 1-3 times per week
Overdoing it, like many treatments, doesn't always improve your results. Using a hair mask too frequently can limit its effectiveness and cause hair to become oily, weighted down, or protein-overloaded in some hair types.
When you apply hair masks rarely, you may get a temporary increase in shine and smoothness, but you won't get the long-term hair health benefits you want.
Top Hair Mask for Bleached Hair
| Hair Mask for Bleached Hair | Best Price: |
| --- | --- |
| Olaplex Hair Perfector No. 3 Repairing Treatment | $28.00 |
| Davines Alchemic Conditioner | $33.00 |
| OGX Coconut Miracle Oil Hair Mask for Damaged Hair | $13.50 |
| Kerastase Genesis Masque Reconstituant Hair Mask | $52.00 |
| Redken Color Extend Blondage Express Anti-Brass Hair Mask | $29.00 |
| Pure Body Naturals Coconut Oil Hair Mask | $12.95 |
| Schwarzkopf Professional BlondMe Hair Mask | $24.78 |
Olaplex Hair Perfector No. 3 Repairing Treatment
When it comes to hair care, Olaplex is a market leader, especially for chemically damaged hair. After washing your hair, the Hair Perfector No 3 requires only 10 minutes of your time to infuse hydration and nutrients into your tresses.
Bleached hair is subjected to a great deal of chemical damage. It is prone to becoming brittle and dry, and it requires nothing less than the best to be healthy. To prevent further damage to your locks, this entirely vegan treatment is pH adjusted and free of parabens, sulphates, phthalates, and phosphates.
This is an excellent product to use after style because it reduces the effects of the heating elements on your strands.
How to use:
For damaged hair, use once a week or two to three times a week. Apply to towel-dried, damp hair. Apply a generous amount from the scalp to the ends of the hair until it is completely saturated. Leave on for at least 10 minutes, longer if desired. Rinse
Get it now at:
Davines Alchemic Conditioner
Davines' Alchemic Conditioner is created specifically for blonde and platinum hair to help restore the color and nourish it. This is a water-based product that is ideal for greasy scalps. After shampooing, massage it into your hair and allow it in for around 5 minutes to work its magic.
It contains a thick, warm cream that distributes easily without dripping. One thing to keep in mind is that, while it hydrates regular hair to a degree, it won't help you repair your hair if it's been overly damaged.
Massage this mask into your hair for a few minutes before letting it dry. This allows it to penetrate the hair and give it a more moisturized texture.
How to use:
Apply the product evenly to damp or dry hair that has been shampooed. Allow 5-8 minutes for the treatment to take effect. After rinsing thoroughly, style your hair.
Get it now at:
OGX Coconut Miracle Oil Hair Mask for Damaged Hair
The OGX Mermaid Moisture is a very hydrating hair mask created in collaboration with famous Youtube vlogger Kandee Johnson. This hydrating treatment is attractively packaged and works wonders, especially if you have very dry hair. Despite the fact that it is water-based, the mask is extremely moisturizing.
It's extremely sparkling, thanks to the pearl extracts, and it makes your hair shine. It's designed for bleached and colored hair and keeps the color. If you have a naturally oily scalp, the thoroughly moisturizing mask may make your strands a little too greasy.
How to use:
Apply to damp hair, focusing on ends. Style as usual. Apply to dry hair in moderation for additional hydration and smoothing benefits. Help revive even the most damaged strands and send your senses on an island escape with OGX Extra Strength Coconut Miracle Oil Collection.
Get it now at:
Kerastase Genesis Masque Reconstituant Hair Mask
Bleach can cause your hair to become lifeless, dry, and damaged. So it's a good thing we have this Kerastase Genesis hair mask to help in the restoration of your locks. Edelweiss native cells and ginger root extracts are used in this deep conditioning treatment to nourish your strands from the inside out.
If you've had your locks bleached and colored and notice that they've become weaker and more prone to breakage, you should try this miraculous product. The lotion is also suitable for sensitive and irritated scalps.
How to use:
Apply on washed and towel-dried hair. Massage onto lengths and ends. Leave in for 5 minutes. Add water, emulsify and rinse thoroughly.
Get it now at:
Redken Color Extend Blondage Express Anti-Brass Hair Mask
When your bleached platinum or blonde locks start to look yellowish or brassy, use Redken's Color Extend Blondage hair mask. The pigments in this purple mask restore brightness by neutralizing the color created by too much chemical treatment or sun exposure.
This smoothing hair mask is also immediate and quick-acting, taking only 5 minutes to work on shampooed and towel-dried hair. Citric acid, which is included in its constituents, also strengthens the tresses of your hair.
How to use:
Towel dry hair after using COLOR EXTEND BLONDAGE SHAMPOO. Apply the mask to the hair, avoiding the scalp, while using appropriate gloves. Comb through for even distribution. Depending on the level of neutralization required, leave on for 5-10 minutes.
Get it now at:
Pure Body Naturals Coconut Oil Hair Mask
People in most tropical regions swear by coconut oil for their lustrous skin and hair. This is due to the fact that this mystical oil has the ability to drive cell regeneration and repair. Coconut oil is used by Pure Body Naturals in this hair mask to provide results that go beyond merely moisturizing.
When you combine this oil with shea butter, you get a creamy combination that revitalizes dry, damaged hair. This product is safe for colored and bleached hair, and it repairs split ends, plugs pores, strengthens your hair, and gives it a shinier appearance.
How to use:
Apply to washed and towel-dried hair, spreading evenly throughout your hair strand by strand. Massage the cream from roots to tips. Leave it for 10-15 minutes, and rinse thoroughly.
Get it now at:
Schwarzkopf Professional BlondMe Hair Mask
When it comes to maintaining the health of chemically treated hair, it's a good idea to use a high-quality product. With its creamy, very moisturizing product, Schwarzkopf's Professional BlondMe does a lot of good for bleached hair. Though it's designed to be used right after a coloring or bleaching service to assist replenish lost moisture, it may also be used on a regular basis to keep your locks hydrated.
It detangles the hair by smoothing it out, closing the pores, and making it easier to comb through without tangling. It enhances and preserves the color of the tresses.
How to use:
After cleansing, apply the mask to damp hair. Leave it for 5-10 minutes and rinse thoroughly. For best results, use twice per week.
Get it now at:
Also Read:
Best Hairstyling Gel for Black Women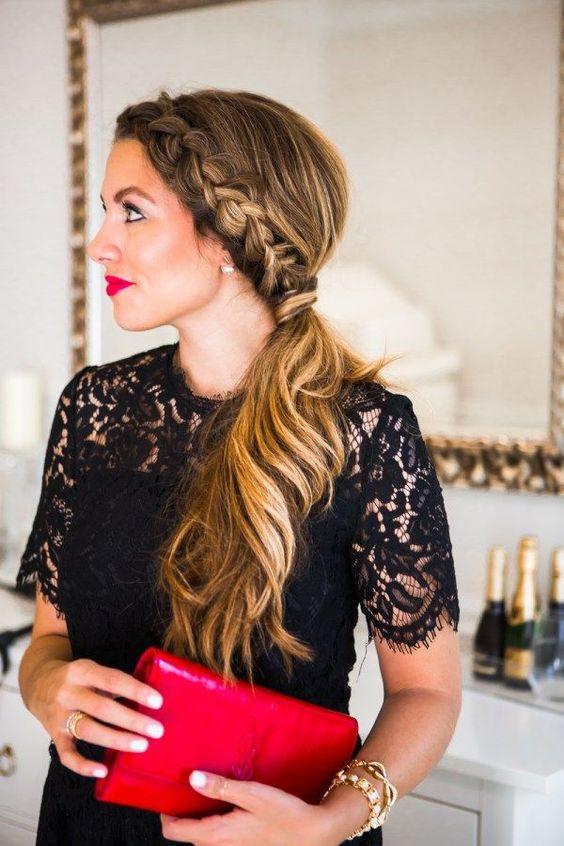 From hair care to soaring hair trends, we cover it all. We make sure you nurture your hair and stay on board with hairstyles and new hair trends. So hop on and make every day count with some of our creative and sassy hair trends.