Getting up early in the mornings so that you have enough time to straighten your hair and get prepared for work is essential. You have to go to a party, and everyone else is ready before you, while you are still ironing your hair. What do you do? Isn't it relatable? We understand, sister, that the fight is genuine!
Between the pressures to look nice and the need to find some free time to unwind, your appearance is always a top priority – and why shouldn't it be? These days, we live in a society where looking well and being presentable is not only a requirement, but a requirement.
However, all of the effort and discomfort you go through in order to achieve perfectly straight hair is doing additional damage to your tresses. It is estimated that keratin treatment will cut styling time by 40% to 60% for those who normally style their hair straight.
Keratin, on the other hand, is a protein that occurs naturally in your hair. This naturally occurring component accounts for 88% of your hair. The application of a keratin hair straightening product is required for this technique. With the use of a flat iron, it secures your hair.
The length of your hair will determine the length of time required for the procedure. Make use of the greatest keratin treatment available and style your hair as you see fit.
What is keratin treatment?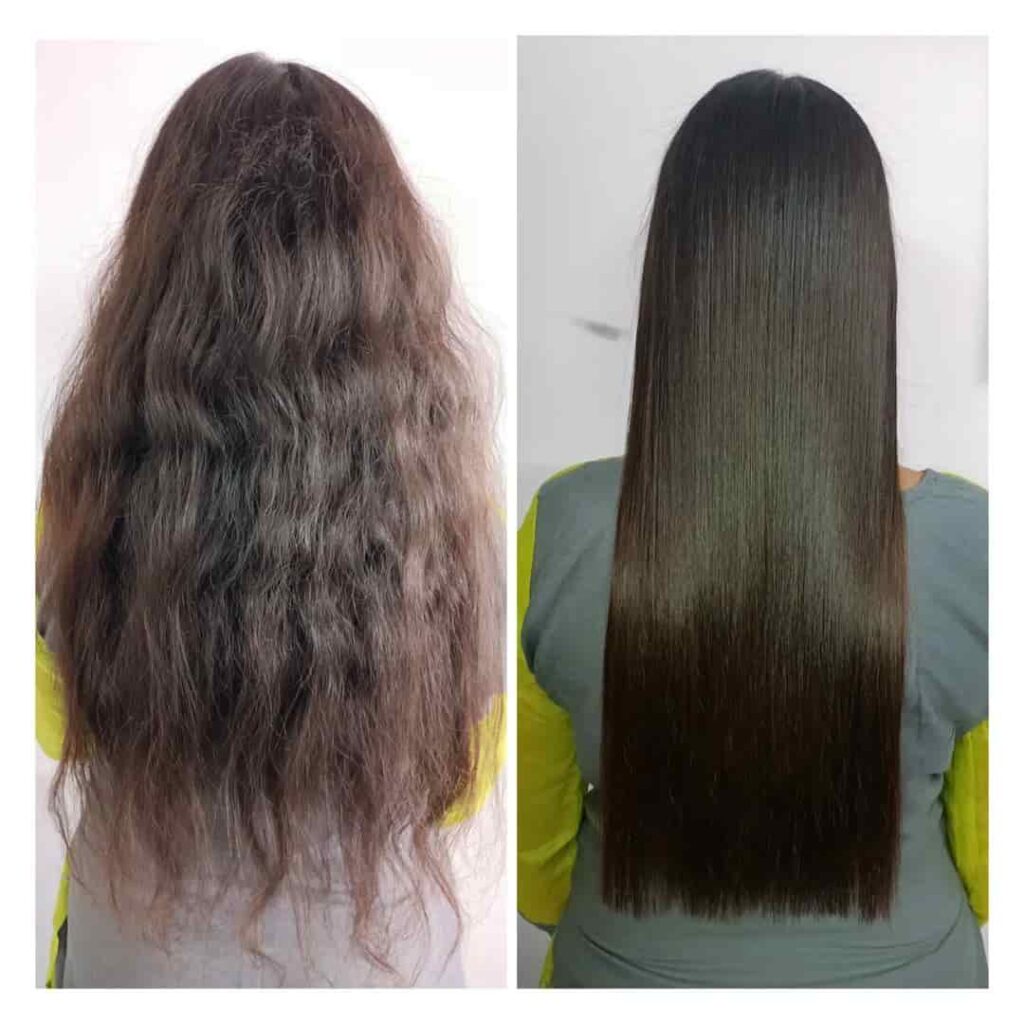 A keratin treatment is a type of hair treatment that can be used to make your hair smoother, softer, and shinier. You can do this at the salon with the help of a professional.
A protein called keratin is responsible for the formation of each individual strand of hair. The hair can be damaged by a variety of factors, ranging from a regular hair styling routine, such as blow-drying and straightening, to more harsh chemical processes, such as coloring and relaxing.
The keratin sheath is damaged as a result of this action. Keratin treatments work by filling in gaps in your hair that have been caused by damaged keratin, as explained above.
Your hair will typically become frizz-free, straighter, and more manageable after receiving the treatment. That sounds fantastic, doesn't it? Depending on the keratin treatments you receive, your hair may retain its curls and body, but will be much easier to style and work with as a result of the treatments. Up to six months may elapse between treatments.
Benefits of Keratin Treatment
Keratin treatment is a popular method of achieving smooth and strong hair. It has garnered a lot of attention due to its effective and long-lasting results. Let's delve into the main benefits:
Smoothing Effects
One of the primary benefits of a keratin treatment is the dramatic smoothing effect it has on your hair. Keratin, a protein that's naturally present in our hair, bonds with each hair strand in the treatment process, effectively covering the hair follicle and making it smooth and shiny. This treatment can drastically reduce frizz and tame unruly hair, leaving it silky and manageable.
Strengthening Benefits
In addition to providing smoothness, a keratin treatment also strengthens the hair. Since keratin is a structural protein, it reinforces the hair strand, making it more resistant to damage from environmental factors such as sun and pollution. With keratin treatment, you can bid farewell to brittle and weak hair.
Long-lasting Results
Lastly, one of the most remarkable benefits of keratin treatment is its long-lasting results. Unlike other temporary solutions, keratin treatment offers semi-permanent results, with its effects lasting anywhere from two to four months depending on your hair type and how you maintain it. This long-lasting solution relieves you from the need for continuous treatments and hair products, saving you time and offering longer periods of smooth, strong hair.
Tips on How to Take Care of Your Hair After Keratin Treatment
Getting a keratin treatment can significantly transform your hair, offering smoothness, strength, and a brilliant shine. However, these benefits won't last forever if you don't engage in proper post-treatment care. The road to maximized effects of the keratin treatment isn't complicated but requires a commitment to a few, simple hair care rules. This tips provides you with essential methods on how to maintain and prolong the effects of your keratin treatment, ensuring your locks stay beautiful, strong and healthy for longer.
Avoid washing your hair frequently
Washing your hair too frequently may cause keratin to be stripped from your hair after it has been absorbed. Your hair will appear dry and frizzy as a result of this action. To ensure that your keratin treatment lasts as long as possible, you should only wash your hair 2-3 times per week.
You can use a dry shampoo and spray it all over your hair if your hair becomes excessively oily, which will help to absorb the oil from your hair and scalp. A dry shampoo can also help to give your hair a more voluminous appearance while also making it appear more rejuvenated.
Use a sulfate-free shampoo and conditioner
It is possible that using a shampoo with sulfates in its constituents will cause your keratin-treated hair to get damaged. The usage of sulfate can cause your hair to become extremely dry and frizzy, as well as stripping away the keratin that has been absorbed by your hair. As a result, when washing your hair, use a sulfate-free shampoo and conditioner to keep the sheen and smoothness of your hair.
Avoid using styling products after washing your keratin treated hair
After washing your hair, blow-dry it, but avoid applying hair products for the first few shampooings. After a Brazilian Keratin Treatment, you won't need to use any root lifting products, hairspray, mousse, or gels to style your hair anymore. Without the use of styling products, Keratin will keep your hair in the proper style all of the time.
Make use of styling products sparingly, as excessive use of styling products can cause your hair to appear lifeless and unclean. In lieu of this, simply use a blow-dryer on a low heat setting to dry your locks then flat iron to produce a sleek finish. You are assisting in the extension of the lifespan of your Brazilian keratin treatment in this manner.
Avoid leaving your hair in the water for a very long time
Just as with the first tip, submerging your hair in water for an extended period of time can cause damage to your hair . Because the water will disperse the keratin that has been absorbed by your hair, your hair will become frizzy and dry as a result of this treatment.
When swimming, make sure to wear a cap. In some cases, keratin treatment can be removed by the use of sea salt or chlorine from swimming pools. For those who do not intend to wear a hat, take a shower before swimming, bathe your hair in a pre-swim conditioner, and comb your hair to distribute the conditioner. The water will help saturate your porous strands, which will assist decrease the absorption of pollutants from pool water, while the conditioner will provide an additional layer of defense.
Put conditioner on your hair
Your hair will become more lustrous, straight, and moisturized as a result of the application of conditioner. In order to prevent frizziness and drying out of your hair, it is important that you put conditioner on your hair..
Avoid tying your hair very frequently
When you tie your hair up, it may cause wrinkles in your straight hair. Putting your hair in a ponytail in the same spot every day, especially if you keep your ponytails very tight, can cause stress to the strands where the elastic meets the hair, which can cause breakage. Friction on the strands can cause fraying and breakage, which can result in frizz and fly-aways in the hair. If you don't want your hair to go in your face you can use a hairband to keep it away from your face.
Avoid doing other chemical treatment in the next 3 weeks
The pH level of most chemicals used in the salon is greater than the pH level of our natural hair, which is 4.5 – 5.5. In other words, it will cause your hair cuticles to open prematurely, causing the keratin treatment to fade prematurely. Wait at least three weeks to see if your money was well spent!
Use a Heat Protectant Spray
While our hair is still moist, most Keratin Treatments ask us to blow dry it in a downward direction with medium heat, in order to trigger the straightening and de-frizzing advantages of the treatment.
Using a leave-in heat protectant is still necessary, even if your hair has become easier to handle as a result of your newfound ease of maintenance.
This is due to the fact that it will not only produce a protective and lubricating layer surrounding the hair, but it will also help to keep the benefits of the Keratin Treatment intact for a longer period of time.
Use a silk pillowcase
At night, use a silk pillowcase to sleep on. Traditional cotton pillowcases can cause friction and disruption of hair cuticles as we move, causing your hair to become frizzy and the treatment to be ineffective for a long period of time.
You will avoid damaging your hair strands by resting on a silk pillowcase at night while you toss and turn in your sleep. Silk causes extremely less discomfort, resulting in a more long-lasting keratin straightening treatment due to the reduced irritation.
Deep Conditioning your Hair
Twice a month, apply a conditioning masque to your skin. Deep conditioning will increase the health of your hair and allow the keratin treatment to last longer. Typically, keratin post-treatment sets contain a deep conditioning mask as well as the treatment itself. If you have chemically treated hair, argan oil and keratin masks would be excellent choices.
When should you re-do your keratin treatment?
In most cases, a keratin treatment will last approximately three months in total. Then your hair will return to its original state, but it should be healthier and softer as a result of the conditioning effect of the keratin in the treatment.
Once the benefits of the keratin treatment have worn off, you can reapply the procedure to get the desired results. Because of the repeat of the procedure, the quality of your hair improves with each treatment you receive. In the same manner as the initial treatment, a second procedure will be performed.
Key Takeaways
A keratin treatment might help you save time when it comes to styling your hair. Even while maintaining your keratin-treated hair is quite simple, it will not last as long as you might expect if you do not take proper care of it.
When it comes to taking care of your keratin treated hair, simply following the instructions in this article will ensure that you are well taken care of. If you want your hair to last longer after a keratin treatment, it is important that you follow these after-care instructions.
Read More:
How long after a Keratin Treatment can you color your hair?
Types of Dry Shampoo for Keratin Treated Hair 2023
Is Keratin Shampoo and Conditioner Good For Damaged Hair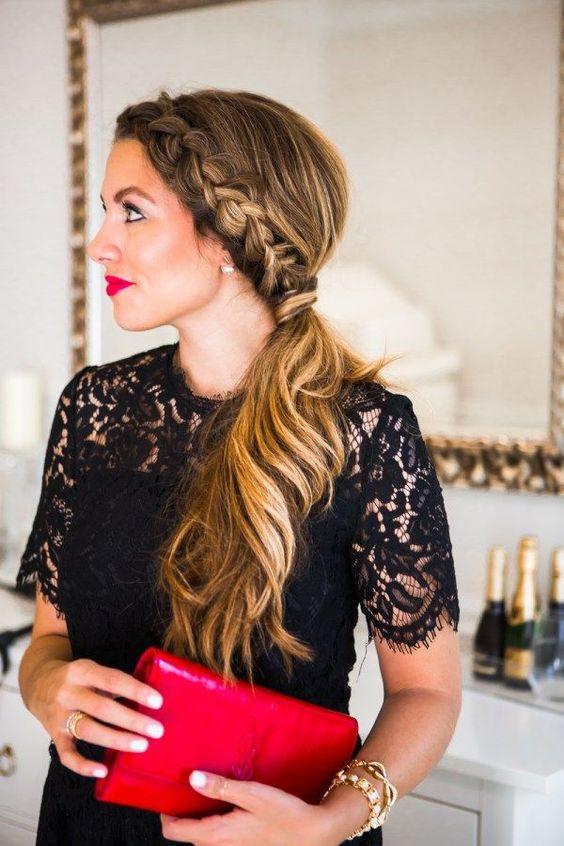 From hair care to soaring hair trends, we cover it all. We make sure you nurture your hair and stay on board with hairstyles and new hair trends. So hop on and make every day count with some of our creative and sassy hair trends.