Hair may be your crowning glory but we do know it can be stubborn and requires a lot of attention. They can be easily damaged from the daily activities or bad hair products, and when it needs a little boost, treatments are your go-to.
Keratin treatment for your hair makes it look smoother, silkier, and healthier. It helps tame down all the frizziness and reduce the split ends by bonding your hair back together. This treatment can approximately last for up to six months with proper care.
After your keratin treatment, you will be advised to leave your hair for three days without washing it to let the keratin lock in every hair strand. Shampooing would get rid of the excess oil in your hair and refreshes your scalp. However, it could be damaging when overused or applied all throughout your hair since it strips off the important oils that keep your hair healthy and protected.
To avoid getting your hair dry and damaged from daily application of shampoo, you could resort to dry shampoo. It absorbs all the grease and dirt in your hair without using water. It is quick, convenient, and effective. Dry shampoo is also an ideal fix to give your hair volume and keep your hair moisturized.
If you have Keratin treated hair you need to pay more attention to the products you use to extend the treatment's effect. To help you decide, we have searched the market and rounded the 10 Best Dry Shampoo for Keratin Treated Hair!
Why Use Specific Dry Shampoos for Keratin Treated Hair?
Understanding the specific needs of your hair after undergoing a keratin treatment is crucial in ensuring longevity of the treatment and overall health of your hair.
Understanding Keratin Treatment and Aftercare
Keratin treatment is a popular hair straightening procedure that reduces frizz and makes hair manageably soft and smooth. This treatment deposits a layer of keratin, a protein naturally present in our hair, onto the hair shaft creating a smoother and shinier finish.
The aftercare of keratin-treated hair, though, needs special attention. Traditional shampoos with sulfates and salts can strip away the protein layer prematurely, leading to the treatment not lasting as long as expected. Thus, using sulfate-free shampoos is recommended. However, washing hair too often can still result in faster wear off from the treatment. Here's where dry shampoos come into play.
The Role of Dry Shampoos in the Care of Keratin-Treated Hair
Dry shampoos are an excellent way to keep your hair looking fresh and clean without having to wash it regularly. They work by absorbing excess oil from your scalp and hair, thereby preventing them from feeling greasy.
When it comes to keratin-treated hair, dry shampoos are particularly beneficial. They extend the longevity of the treatment by reducing the frequency of hair washes thereby preserving the keratin layer. However, not all dry shampoos are suitable for keratin-treated hair. Those containing sulfates, alcohols, and salts can potentially damage the keratin layer. Hence it is necessary to use dry shampoos specifically designed for keratin-treated hair as they have mild and hair-friendly ingredients which cater to the delicate nature of keratin-treated hair.
Moreover, they serve to protect your hair in between washes, keep your scalp healthy, and ensure your hair maintains its photo-ready shine, while preserving the benefits of your keratin treatment. Therefore, investing in a keratin-friendly dry shampoo is a decision that your hair will thank you for!
Top 10 Dry Shampoo for Keratin Treated Hair
Searching for the perfect dry shampoo for your keratin-treated hair can be overwhelming with the myriad of options available in the market today. Fear not, as we have compiled a list of the Top 10 Dry Shampoos, specifically designed to nourish, protect, and refresh your keratin treated mane, extending the life of your treatment while leaving your hair feeling fresh and voluminous. Let's dive in and find the perfect fit for your hair!
Top 10 Dry Shampoo for Keratin Treated Hair
Key Features:
KLORANE Dry Shampoo with Oat Milk
• Ultra-gentle
• Plant-based
• Ultra-fine powders
• Contains oats for sensitive skin
• Leaves no chalky residue
BATISTE Dry Shampoo
• Has a very light scent
• Waterless formula
• Effectively removes oil from hair and scalp
• Absorbs dirt and oil
HAIR DANCE Volumizing Dry Shampoo Powder
• Non-aerosol
• No talc, parabens, phthalates, and baking soda
• Comes in lavender or grapefruit scent
• Suitable for all hair colors
• Powder type
OGX Refresh and Revitalize Extra Strength Dry Shampoo
• Infused with Argan oil
• Keeps hair fresh in between washes
• Hair is transformed with a light and volumized style
MOROCCANOIL Dry Shampoo for Dark Tones
• Specifically created for dark hair
• Gives protection against UV damage
• Cleanses without affecting the natural dark hair color
amika Perk Up Dry Shampoo
• Comes with a blend of Vitamin E and Vitamin B
• No parabens, gluten, and colorants
• Add volume to hair
HANDMADE HEROES Vegan Dry Shampoo Powder
• Made with charcoal to deodorize the hair
• Can volumize the hair
• Made specifically for dark hair
KC PROFESSIONAL No Nothing Very Sensitive Dry Shampoo
• Fragrance-free
• Hypoallergenic
• Suitable for people with asthma
• 100% vegan
• Suits all types of hair and colors
• Made with rice starch
ACURE Dry Shampoo
• Vegan
• Cruelty-free
• Paraben-free
• Sulfate-free
• Fast-acting
LOMA Dry Shampoo
• Instantly removes oil
• Made with sunflower seed extract
KLORANE Dry Shampoo with Oat Milk
Klorane's dry shampoo is the most trusted brand in the market. This award-winning dry shampoo is completely plant-based and ultra-gentle to your scalp. It is enriched with organically harvested oat milk for soothing and protection, and corn and rice starch for powerful cleansing. It is designed to absorb dirt, oil and odor from your hair without any parabens, sulfates, silicone, and preservatives.
This dry shampoo with oat milk is suitable for all hair types in all shades. You can expect visible finish after spray. With its gentle formulation, this would be perfect for treated hair.
BATISTE Dry Shampoo
Another crowd favorite, Bastiste's Bare Fragrance Dry Shampoo refreshes your hair without drying it out. Its waterless formula with keratin, spiced with floral scent that will not overpower your perfume will leave your hair feeling fresh and clean.
Batiste's dry shampoo could be used between washes for long-lasting scent that would keep your hair textured, volumized, and ready for styling. Its bare scent consists of a hint of vanilla, bright leafy greens, a spritz of citrus, and mild floral notes.
HAIR DANCE Volumizing Dry Shampoo Powder
If you prefer a powder-type dry shampoo, we would recommend getting Hair Dance's Volumizing Dry Shampoo. Their bottle may be small and could fit in your hand bag but it will last you for months. It is perfect for keeping your hair fresh and fragrant on busy mornings or after work-out.
This all-natural, vegan, and cruelty-free product is made without talc, paraben, phthalates, and baking soda so you can be assured you are using a gentle product without harming your hair, the animals nor the environment.
Designed to absorb oil and refresh your hair without water, it works for all hair textures and colors. It could extend days between washes from two to nine days.
OGX Refresh and Revitalize Extra Strength Dry Shampoo
Curly, colored, or treated hair? OGX dry shampoo is specialized for those. Infused with Moroccan Argan Oil and silk proteins, it helps deliver superior hydration with a creamier and thicker formula leaving your hair soft, lush, and luxurious.
OGX swears to provide fuller, curlier, and bouncier hair instead of promising a 'perfect' hair. Aside from stripping excessive oils and giving a fragrant scent to your hair, you can also expect a light and silky-soft texture with enough moisture and protection to your treated hair.
MOROCCANOIL Dry Shampoo for Dark Tones
If you want a dry shampoo that does not leave any trace on your dark-toned hair, try out Morocannoil's Dry Shampoo. Its ultra-fine rice starches easily absorb oil and any product buildup without leaving a rough whilte residue on brunette and black hair.
In using this dry shampoo, you would only have to shake first before spraying six to eight inches away from roots, let it dry and massage like you do for wet shampoo. Massaging it into your scalp breaks down the rice starches so there would be no residue. It also contains UV protection properties so you could go about your day with no worries.
Amika Perk Up Dry Shampoo
After your keratin treatment, you may need a little help in reviving your hair. Crafted with BioRenew's combination of essential vitamins like Vitamin E and Vitamin B, it nourishes your damaged strands to a higher extent.
Its herbal formulation is both color safe and pH-balanced without any parabens, glutens, nor colorants, made at zero manufacturing waste to landfill sites. Aside from the freshened and volumized hair, prepare to experience their invigorating scent of clean mint, fresh-squeezed citrus, and velvet peach throughout the day.
HANDMADE HEROES Vegan Dry Shampoo Powder 67g
Another powdered dry shampoo for medium and dark toned hair, Drop Dead Gorgeous Dry Shampoo gives a little oomph for your greasy hair on days you want to lay off the chemicals or you want to skip a hair wash. It contains charcoal to deodorize odor, and Handmade Heroes' signature oil blend to give a fragrant scent.
This dry shampoo promises a volumized and clean hair with a vegan, all-natural, and cruelty free process, presented in an aerosol-free, synthetic fragrance-free, and travel-friendly finished product. Perfect for a quick fix on a bad hair day.
KC PROFESSIONAL No Nothing Very Sensitive Dry Shampoo
As the name suggests, No Nothing has no perfume, parabens, colorants, gluten, fragrance, nor any irritating ingredients. KC Professional stands firm in saying No to unnecessary additives such as super allergens and chemical skin irritants, making their products the best for those with asthma and sensitive skin.
Despite all the nos, their dry shampoo effectively removes excess oiliness and other impurities with rice starch. It comes in a very fine spray dispersing the colorless formula leaving no white residue, perfect for all hair colors and types. If you are still not convinced, No Nothing has received the Allergy Label by the Finnish Allergy Federation.
ACURE Dry Shampoo
Want an easy to use and fast acting dry shampoo from the highest quality ingredients? Acure's Dry Shampoo immediately absorbs oil and grime without water. Incorporated with rosemary and peppermint, your hair would look lively while smelling immaculate.
To efficiently use this dry shampoo, twist the cap and squeeze enough dry shampoo into your brush. Work into the scalp and brush throughout the hair. This way, you can avoid uneven product distribution or unwanted buildup in your scalp.
LOMA Dry Shampoo 125g
Loma's Dry Shampoo would give you fresh pear aromatherapy aside from instantly refreshed scalp. It contains only clean ingredients removing any paraben, sodium chloride, gluten and soy, and embraces essential-oil based fragrances, aromatic botanical extracts, and natural aroma ingredients.
Loma's products are never tested on animals and are vegan-friendly. Their Aloemist Complex is made of purified water infused with concentrated aloe vera powder and other vitamins. It offers a simple and straightforward approach to providing healthy hair and a sustainable environment.
How to Choose the Best Dry Shampoo for Keratin Treated Hair?
Since your hair is treated with Keratin, it would be a shame if the Keratin gets washed off easily by the wrong products. Even if it makes your hair straighter and shinier, it still is a chemical procedure so you might want to go easy on the other chemicals. To avoid frequent use of wet shampoo, get yourself a dry shampoo and check the following factors to assure you buy the best one for treated hair.
No Residue
If you are new to dry shampoo, you should know that some dry shampoos leave a powdery white residue on your hair. Although it is somewhat normal, it could be annoying getting rid of it when there are available ones in the market who offer no residue.
No Alcohol or Butane Content
Ensure there are no alcohol nor butane contents since this would damage your hair and leave it extremely dry. When you have treated hair, you want to keep it moisturized and healthy and these ingredients are the opposite of that.
Sulfate and Sodium Free
Sulfate and sodium sucks out all the moisture your scalp needs. Although dry shampoos are meant to absorb oil and grease from your hair, sulfate and sodium-free shampoos only remove excessive oil and do not dry out your scalp.
Go for Mild Scent
Check for the scents especially if you are getting aerosol dry shampoos since you would spray it on your head. A scent that's too strong could be nauseous and may cause irritation.
Now that you have the list of the best dry shampoo for Keratin treated hair as well as the factors to look for in choosing one, have you decided which one to get? We would love to know!
How to Use Dry Shampoos for Keratin Treated Hair
Using dry shampoo properly is paramount to not only soaking up excess oil but also maintaining the sleekness and shine of keratin-treated hair. Here are tried-and-true tips and guidelines to help you optimize the use of your dry shampoo.
Instructions
Step 1:Shake the Bottle: Ensure your dry shampoo is well shaken. This helps to evenly distribute the ingredients inside, providing better results once applied.
Step 2: Hold the Spray Right: Hold your dry shampoo about 6-8 inches away from your head. This minimizes product build-up in one area and provides a more uniform distribution.
Step 3: Target the Right Areas: Dry shampoo should be applied to the roots where the hair tends to get the most oily. Avoid application on your ends, as dry shampoo can dry out already dry or split ends.
Step 4: Apply in Sections: Separate your hair into sections before application. This makes sure that the product gets to all the necessary areas.
Step 5: Let it Sit: After spraying, allow the product to sit for a few minutes. This gives it time to absorb the excess oil.
Step 6: Massage and Brush Through: Using your fingertips, gently massage the shampoo into your scalp. This enhances the product's oil-absorbing ability. Then, take a brush and run it gently through your hair to ensure the product is evenly distributed and residues are off.
Tips
You can use dry shampoo before bedtime. The tossing and turning during sleep can help distribute the product more evenly.
While dry shampoos are a savior for keratin-treated hair, they should not replace your regular shampooing routine. Always remember to regularly wash and condition your hair to maintain overall hair health and prolong the effects of your keratin treatment.
Always use a dry shampoo that is free from sodium chloride and sulfates, as these ingredients can prematurely strip away the keratin coating from your hair.
If you're using a tinted dry shampoo, make sure to clean your hairline and forehead after application to avoid discoloration of your skin.
Remember, it might take a few tries to get the hang of using dry shampoo, but as you get more comfortable with the process, it will become a quick and easy step in your hair care routine.
Conclusion
There you have it – our top 10 picks for the best dry shampoos for keratin treated hair. Each of these products is a game-changer with unique attributes that cater to different hair needs and preferences. Whether you are seeking extra volume, a refreshing scent, or a formula that leaves absolutely no residue, you're sure to find a match from our curated list.
Don't hold back on exploring these dry shampoos. Indulge in one or a few of these top-rated products to help extend the life of your keratin treatment, keep excess oil at bay, and ensure your luscious locks remain fresh and vibrant on the days you decide to skip washing your hair.
Your hair deserves the very best, and these dry shampoos promise to deliver just that. So go ahead, choose the one that suits your needs, click that purchase button and breathe new life into your keratin treated tresses.
Once you've tried out these products, we'd love to hear from you. Share your experience – which dry shampoo made it to your top list? Did it live up to your expectations? Any pro tips you want to pass on? Let us know. Your newest favorite might just end up being someone else's best find!
Your feedback is invaluable and helps us all in making informed choices. So, don't forget to share, because sharing is indeed caring – for everyone's hair.
Read More:
10 Best Dry Shampoos For Color Treated Hair 2022
Best Dry Shampoo Without Butane and Propane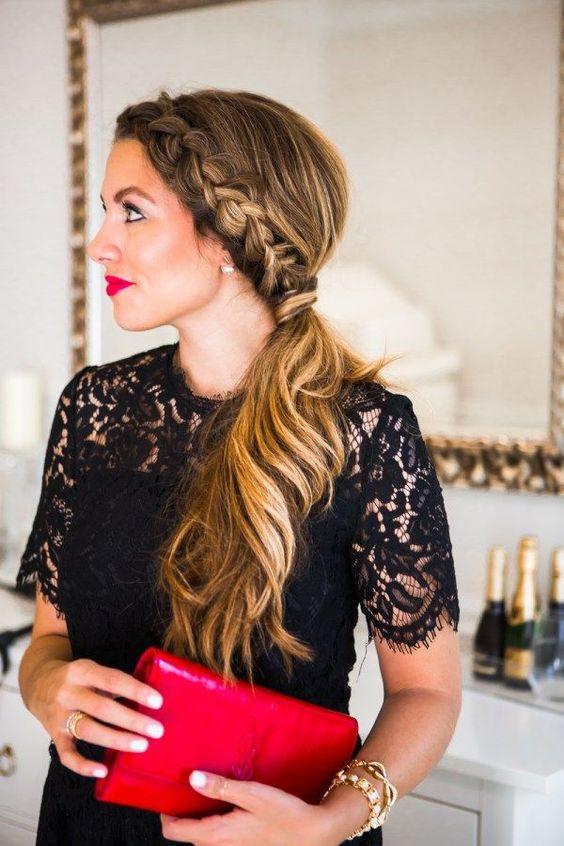 From hair care to soaring hair trends, we cover it all. We make sure you nurture your hair and stay on board with hairstyles and new hair trends. So hop on and make every day count with some of our creative and sassy hair trends.