Women who have relaxed hair are aware that they must now maintain their tresses in the best possible condition. Even yet, the majority of people are looking for techniques to keep their hair light and bouncy. Straightened locks might be simple to drag down, especially if your mane is already fine or semi-fine. When it comes to product selections, looking for lightweight choices for relaxed tresses is common.
Make sure to avoid heavy substances like petroleum/petrolatum and mineral oil by reading the ingredient labels. You should also avoid using too many sulfates and parabens. While many women are aware that sulfate-containing treatments are drying, they can also cause protein breakdown, which is the last thing relaxed hair requires. Because parabens have been connected to hazardous hormonal activity, it's advisable to stay away from them as well.
Perhaps everyone wishes for their hair to be relaxed in order to feel better. We don't want our hair to be stressed, therefore we use a variety of shampoos to keep it looking lovely. I've included a list of shampoos to help us relax our hair. Let's take a look at them!
Why Special Shampoo for Relaxed Hair?
Relaxed hair refers to hair that has gone through a chemical process to alter its natural texture, usually from curly or coiled to straightened. This process, often called a relaxer, alters the structure of the hair strands, resulting in an elongated pattern that's typically more manageable. However, it also leaves the hair more porous and prone to dryness.
Despite the convenience offered by hair relaxing, it's essential to note that the chemical process can inflict significant stress upon your hair strands. This means your relaxed locks require extra care to maintain their health and luscious look.
Not all shampoos are created equal. Many common cleansers you find on store shelves, though great for natural tresses, might be too harsh for chemically treated, relaxed hair. These standard shampoos can strip the hair of essential oils, leaving the strands dry, brittle, and vulnerable to breakage.
On the other hand, shampoos crafted for relaxed hair are usually gentle and packed with moisturizing agents. They often contain ingredients like natural oils, proteins, and amino acids, which work together to nourish and reinforce each hair strand.
Moreover, many shampoos designed for relaxed hair are sulfate-free. Sulfates are detergent-like chemicals that create the foamy lather we often associate with cleanliness, but they can also strip the hair of its natural oils. Sulfate-free shampoos are milder and can effectively cleanse the hair without causing unwanted dryness.
These special shampoos are created to take care of the weaker structure of relaxed hair, balancing clean wash and nourishment. Therefore, investing in a shampoo specifically designed for relaxed hair can make all the difference in helping your mane thrive.
10 Best Shampoo for Relaxed hair
Discover the magic of the right hair care product with our curated list of the 10 best shampoos for relaxed hair. Having hair that's been chemically treated requires an extra dose of care and nourishment. Choosing the perfect shampoo can mean the difference between dry, brittle hair and shiny, luxuriously soft locks.
This list provides a comprehensive guide to products that have been specially formulated to nourish, moisturize, and protect your relaxed hair, giving it the extra TLC it needs to truly shine. From hydrating shampoos to protein-enriched ones, these are the 10 best options that will help your hair maintain its health and vibrancy, even through the stress of chemical treatments.
SheaMoisture Manuka Honey & Mafura Oil Intensive Hydration Shampoo & Conditioner
Manuka honey is a unique form of honey that is prized for its natural hair and skin healing abilities. This honey pairs nicely with a wide range of conditioning oils thanks to its adaptability, and Mafura oil is one of our favorites. This Shea Moisture Manuka Honey Masque provides strong conditioning for relaxed hair, particularly curly hair.
This deep conditioner feeds hair with hydration and nutrients in a concentrated form. It might be a short hydration boost or an extra deep conditioning treatment, depending on your hair's state. Over-processed, damaged, or color-treated hair will benefit from this treatment.
Other Features:
Nourishes hair
Protect hair
Safe for all hair types
Feeds roots to reduce breakage
Reduce Dry
Honey Creme Moisture
Natural waves and coils, relaxed hair, color-treated hair, looks, and gray hair are all ideal for women, men, and children. Moisture Retention Conditioning Shampoo was previously known as Moisture Retention Conditioning Shampoo.
Everyone has the right to feel beautiful and self-assured. Trust Design Essentials to help you look and feel your best, with over 30 years of experience. The Design Essentials warranty covers every purchase.
Other Features:
Alcohol free
Easy detangling
Leaving hair hydrated
Non stripping formula
Moisture balance to dry
Avlon Keracare Sulfate Free Hydrating Shampoo and Humecto Creme Conditioner
Restore dull, thirsty hair: When you think about your hair, do terms like "very dry," "thirsty," "brittle," or "breakage" come to mind? If this is the case, don't be concerned! Try Design Essentials' new and enhanced hydrating shampoo and conditioner – deep penetrating duo products designed to offer intensive moisture and recondition dry, thirsty hair for a silky-smooth finish with body and sheen. It's best for dry or coarse hair textures, and you can use it once a week or on dry hair in between shampooing.
The Avlon Keracare Sulfate Free Hydrating Shampoo and Humecto Creme Conditioner is a deep penetrating hair product that hydrates and reconditions thirsty relaxed hair, dry hair, leaving it velvety smooth.
Other Features:
Provides significant moisture to hair that is exceedingly dry and fragile.
Quickly penetrates and conditions hair
Emits a brilliant radiance
Botanical extracts soften and hydrate hair instantly.
Use once a week or on dry hair in between shampoos.
Almond Butter Express Instant Moisturizing Conditioner
The lightweight, creamy blend of botanical elements in this quick moisturizing conditioner with almond butter rejuvenates hair and delivers instant penetration and nourishment for all hair types and textures.
Almond Butter is used in the formulation, which naturally softens and detangles hair, leaving it weightless, silky smooth, and smelling amazing. Seals hair follicles and keeps moisture in, just perfect for relaxed treated hair.
Other Features:
Gentle on hair strands
Non stripping
Silicone free
For all hair types
Smells great
Coconut Miracle Oil Shampoo
This coconut oil shampoo will restore and revitalize your senses as well as your relaxed hair. The moisturizing shampoo helps tame flyaway while bringing out natural smoothness in dry, damaged, or frizzy hair.
Every time you lather up, the creamy coconut, white peach, and Shea butter scent leave locks smelling irresistibly wonderful. In addition, the sulfate-free surfactant hair care system is devoid of parabens and gentle on your tresses.
Other Features:
Helps repair and revive strands
It soften your hair
It brings forth natural smoothness, which helps to tame flyaway
Hair feels silky soft
Full of vigor and radiance
Pantene Truly Relaxed Intense Moisturizing Shampoo and Conditioner 
Pantene Truly Relaxed is a collection of products meant to keep relaxed hair moisturized. Because the relaxing process can be particularly harmful, each strand requires gentle washing as well as protection from dryness and breakage in order to grow healthy-looking hair. The oil-enriched composition of Truly Relaxed Hair Moisturizing Conditioner moisturizes relaxed hair for soft, tamed hair that is resistant to future harm.
Other Features:
Moisturizing oils are used in the formulation.
For manageable hair, it helps to avoid tangling and split ends.
Gentle enough for African-American hair that has been artificially relaxed or is naturally curly.
Guaranteed long-term results
Aids ladies of color in achieving a healthy glow.
NOUNOU Shampoo
Packaging that is zero-impact, vital, and recyclable. Apply a tiny amount to damp hair and massage gently into the scalp, lengths, and ends. If necessary, repeat the process. After rinsing, apply NOUNOU conditioner to your hair.
Bleached, permed, or relaxed hair shampoo. The nourishing formula gently cleanses treated hair while providing deep nourishment, moisture, and restoring natural softness.
Other Features:
Smells good
Makes your hair healthier
Leaves your hair feeling softer and thicker
Makes your hair last longer
Nourishes your hair
Carol's Daughter Almond Milk Sulfate Free Repair Shampoo and Conditioner 
They use the components your curls crave, like Sweet Almond Oil, Aloe, and Shea Butters, and proteins, to create products for naturally curly hair, from short-cropped 4c curly hairstyles to 1c waves.
They make products for curly hair of all types, including curl custard, curly hair gel, shampoo, conditioner, and hair oils for natural hair growth, whether your curls are coiled, kinky, or loose.
Other Features:
Helps to revitalize hair without weighing it down
Aids in the restoration of over-processed hair
Sulfate-Free
Petrolatum free
Mineral oil-free
Nexxus Keraphix Shampoo
Looking for the best hair restoration shampoo and conditioner? After just one use, the Nexxus Keraphix line of keratin shampoo and conditioner, as well as our hair mask, repairs your hair.
Nexxus experts employ cutting-edge research called Proteomics to design their renewing hair treatment because hair structure contains up to 90% protein.
Other Features:
Heal signs of hair damage
Increase's hair resilience
Leaving you with silky and luminous hair
Leaving it revitalized
Repair hair
Argan Oil Shampoo and Conditioner 
This strong moisturizer will remove any extra oils and dirt from your hair, leaving you with gorgeous, shining locks. There will be no grease or residue left behind after using this shampoo set.
Their all-natural, organic ingredients aid to heal hair damage and protect it from the damaging effects of heat and over-styling. The hair and scalp are hydrated by moisturizing minerals and oils. Hair is left feeling silky and renewed.
Other Features:
Aid in hair restoration, enhancement, and growth
The natural moisturizer will assist in the restoration of dry, fragile skin.
Hair that has been damaged by blow drying, flat ironing, and sun exposure
Leaving hair feeling soft
Leaving hair feeling fresh
Choosing a Shampoo for Relaxed Hair
One of the most critical steps in maintaining healthy and vibrant relaxed hair involves choosing the right shampoo. The shampoo selection process can differ from person to person, depending on the specific needs and condition of their hair. Here are a few tips to guide you in selecting the perfect shampoo for your relaxed hair.
Hydrating Shampoo: Shampoo formulation for relaxed hair should always have hydrating properties. Relaxed hair can easily lose its moisture, leading to brittleness and dryness. The shampoo should thus be able to replenish this lost moisture to keep the hair healthy and vibrant.
Mild and Gentle: Stay clear of harsh shampoos that strip the hair of its natural oils. Opt for gentle and mild shampoos which do not harshly cleanse the hair but still gets the job done effectively. This will help to maintain the balance of natural oils in your hair, which is vital for relaxed hair.
Protein-Enriched Shampoo: Since the hair relaxing process breaks down the protein structure of the hair, infusing your hair with a dose of protein is essential. Therefore, opt for shampoos that are rich in proteins as they strengthen the hair strands from the core.
Sulfate-Free Shampoo: Sulfates are known to strip the hair of its natural oils, leaving it dry and unmanageable. Choosing a sulfate-free shampoo ensures that your hair retains its natural moisture, keeping it soft and manageable.
Shampoo with Natural Ingredients: Natural ingredients like aloe vera, shea butter, jojoba oil, coconut oil, etc. are fabulous for hair care. They help to nourish the hair and increase its resilience to damage. Hence, going for shampoos with such ingredients is a smart move.
Remember, the goal is to maintain the health and luster of your relaxed hair. Therefore, it is imperative to invest in the right shampoo that will help you accomplish this. Experiment with different formulations and brands to figure out what works best for your hair. Always bear in mind that healthy and beautiful hair is a journey, not a destination!
Getting the Best Shampoo for Relaxed Hair
Curly hair in its natural state is a thing of beauty. A relaxer, on the other hand, can provide a permanent answer for individuals wishing to change things up with a sleek, elongated style. The term "relaxer" can be deceiving, as every relaxed girl knows. Although the procedure might help you relax and stop worrying about flyaway and uneven straightening, maintaining good relaxed hair takes time and effort. Here are some suggestions for keeping your tresses silky, smooth, and relaxed.
Relaxed hair should be washed at least once a week, especially during the summer when the sun, chlorine, and seawater can cause chemically treated looks to deteriorate. To help you clean, maintain, and restore hydration, invest in a shampoo with moisturizing characteristics. Use a high-quality conditioner that has been carefully developed to improve suppleness. Moisture and consistency are, after all, the keys to having healthy permed hair.
Regular touch-ups reapplications of relaxers to newly grown hair are required for neat and healthy relaxed hair. Hair is prone to breaking if it isn't touched up. Inquire with your stylist about how often you should receive touch-ups. Depending on your hair type, the need can last anywhere from two to three months.
I have listed up the best shampoo for relaxed hair. Stay Fresh, hydrated, and have healthy hair!
Also Read:
Best Sulfate Free Shampoos For Relaxed Hair 2023
25 Cute Relaxed Hairstyles for Short Hair 2022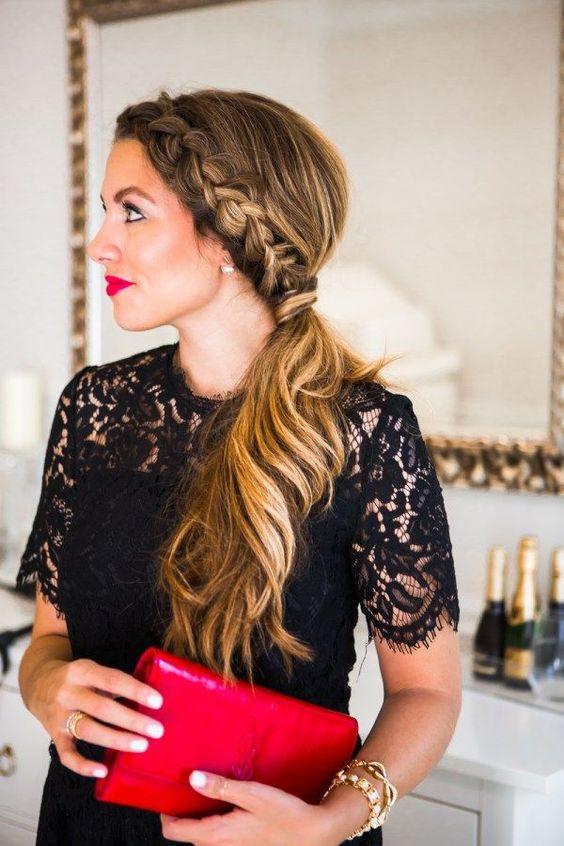 From hair care to soaring hair trends, we cover it all. We make sure you nurture your hair and stay on board with hairstyles and new hair trends. So hop on and make every day count with some of our creative and sassy hair trends.