We all want attention, that's why dyeing our hair red is very common nowadays. Who doesn't want to have red hair? It's exotic and unique, and everyone appreciates it. It is something that gives us confidence and a crown of glory.
If you have red hair, you know that it is challenging to keep your color looking fresh and bright. This is because the high amounts of copper in a natural red hair dye make it prone to fading from washing and exposure to sunlight. Not only that, but it is also prone to dryness due to its low levels of melanin.
One of the best ways to combat dryness and make your hair appear full, bouncy, and vibrant is by using a dry shampoo. This is especially helpful for those in-between washes who want that 'just-washed' look. Dry shampoos help soak up excess oil at the roots of your hair, making it easy to style with a natural-looking finish.
With so many products to choose from and so little time, it can be pretty frustrating to find the right one for your hair type. That's why we are here to help you. In this article, we've rounded up some of the best dry shampoos for red hair. Read to find out more!
Benefits of Dry Shampoo for Red Hair
Keeping your red hair vibrant, voluminous, and well-managed can seem like a full-time job. But have you ever considered the magic potion that dry shampoo might be? Whether you're a natural redhead or have chosen the fiery hue, finding the right care products is essential. Among these, dry shampoo is a game-changer, offering numerous benefits for red hair. It's not just about skipping a wash day; it's about preserving your color, adding volume, and saving precious time. Let's plunge in and uncover the multitude of benefits that dry shampoos offer for retaining that rad radiance of red hair!
Maintaining Vibrant Color
One of the key benefits of dry shampoo for red hair is its role in preserving the radiance and vibrancy of the color. Traditional shampoos and frequent washing can often lead to color-fade, leaving red hair looking dull and lackluster over time. Dry shampoo allows you to extend the time between washes, thus helping to retain your hair's gorgeous red hue. They're typically formulated with color-safe technologies that are designed to absorb oils and impurities without stripping away color from your hair.
Adding Volume and Texture
A second benefit is the added volume and texture. Red hair, particularly when dyed, can sometimes fall flat due to the weight of the color treatment. However, dry shampoo can help mitigate this effect. By absorbing excess oil and sebum at the root, dry shampoo can add body, volume, and texture. This brings a revitalized and refreshed look to your hair, keeping it looking as lively as the vibrant red color suggests.
Time savior Daily Routine
The most often overlooked benefit is that dry shampoos are an absolute time saver in a busy daily routine. Shower and wet shampooing can be time-consuming, especially when it concerns the patience required for drying and styling. Here, enter dry shampoo! A couple of sprays, a little massage, and some brushing can get your red locks refreshed and ready in no time. This circumvents the need for a wash, dry, and style process while ensuring your hair looks fresh, clean, and vibrant. An added benefit is that it minimizes the heat exposure to your hair, promoting overall hair health.
Top Dry Shampoo for Red Hair
Nurturing that fiery red hue amidst a fast-paced life can be daunting. Finding those few, life-saving hair care products that deliver results quickly and efficiently is a treasure. On that list of miracle-makers, a top contender is a good quality dry shampoo.
Designed to rejuvenate your tresses between washes, they're specifically curated to cater to red hair. Whether you're seeking to freshen up, preserve the vibrancy, or pump up the volume, we've rounded up some of the best dry shampoos for red hair in the market. So, sit back and allow us to guide you through the top choices to help you keep your red mane ravishing and radiant.
Top Dry Shampoo for Red Hair
Key Features
Act + Acre Plant Based Dry Shampoo
• Has Fulvic Acid that detoxifies the scalp
• Leaping Bunny Certified and cruelty free
• Absorbs residue and odor
• Suitable for all hair colors, dark or light.
Suave Professionals Keratin Infusion Color Care Dry Shampoo
• Refreshes hair and extends colored look
• Keeps your hair clean and smooth
• Infused with keratin
• Absorbs oil from the scalp
Not Your Mother's Clean Freak Dry Shampoo
• Refreshes oily hair
• Leaving hair feeling fresh and clean
• Vegan friendly and gluten-free
• Cruelty free – Never tested on animals
Living Proof Perfect Hair Day Dry Shampoo
• Makes hair look, feel, and smell clean
• Eliminating oil, sweat, and odor
• Silicone-free & paraben-free
• Phthalate-free and cruelty-free
Batiste Dry Shampoo
• Removes oils for added texture and volume
• Refreshes your hair
• With classic lavender fragrance
• Waterless formula
Garnier Fructis Volume Extend Instant Bodifier Dry Shampoo
• Immediately revives and refreshes hair
• Has orange citrus and grape extract
• Extends volume a full 24 hours
• Adds texture and creates volume to hair
Amika Perk Up Dry Shampoo
• Adds volume and cools scalp
• True dry cleanser that absorbs oil
• Refreshes hair
• Leaves no white residue
Pureology Style + Protect Refresh & Go Dry Shampoo
• Protects color-treated hair from color fading
• Absorbs oil while adding movement and light texture
• Vegan-friendly
• Provides heat protection
Act + Acre Plant Based Dry Shampoo
Tired of your dry and split ends caused by your red hair? Nothing compares to the Act + Acre Plant-Based Dry Shampoo as it gives a complete function that you'll need to enhance the texture of your hair and a natural conditioning powder that absorbs and gently removes any trace of oil impurities and even unpleasant odors.
With a six plant-based product that replenishes hair and provides nourishment, you'll likely end up with healthy and clean hair. In addition, it has been expertly formulated with fulvic Acid, a super-nutrient extracted from organic plant matter that helps cleanse the scalp and provides over sixty-five nutrients straight into the follicles to rebuild the microbiome.
Despite its high price, it will provide more benefits to your red hair because it is safe and blends seamlessly with thin, thick, or textured hair. So, get this dry shampoo, and you'll get the long-lasting effects you've always wanted!
Suave Professionals Keratin Infusion Color Care Dry Shampoo
Do you want your hair to be clean and fresh? A decent dry shampoo for red hair, such as this one, might be the answer. This shampoo is formulated with Keralock Technology, which takes oil from the scalp to keep hair from becoming and feeling greasy, giving you more confidence and satisfaction. Furthermore, its formula extends your colored look, refreshes, and revives your hair – just perfect for damaged hair.
This product is enriched with Hydrolyzed Keratin and silica, which helps to improve the gloss, sheen, and texture of your hair, resulting in naturally gorgeous, healthy-looking locks. However, there are a few flaws in this product; it contains ingredients that may be sensitive to your scalp, but that's fine because its functions outweigh its drawbacks, and you can just use a small portion of it to minimize the side effect.
Now, your quest to have amazing hair begins with the purchase of this product!
Not Your Mother's Clean Freak Dry Shampoo
Color your hair right now. Purchase this dry shampoo later! Extend your hairstyle as desired, and enjoy your newly refreshed hair with Clean Freak Dry Shampoo. It is excellent for rapidly revitalizing greasy hair by absorbing excess oil, leaving hair looking good and silky. As it continues to establish its efficiency, it has now become one of the best dry shampoos for red hair.
Moreover, this dry shampoo is formulated free from Sulfates, parabens, phthalates, and gluten, making it safe to use on all types of hair so you won't have to worry about its effect. True to its value, it also contains Isopropyl Myristate and silica that strengthens and smoothens hair.
To have the best results, you shake the container thoroughly before spraying freely on the roots and throughout the hair. Allow shampoo to remain for 30-60 seconds before brushing simply to distribute powder and collect any oiliness.
Living Proof Perfect Hair Day Dry Shampoo
Your red hair is unique; why treat it like everyone else's? Living Proof Dry Shampoo is not just an ordinary shampoo that everyone uses because this one actually cleans hair, eliminating oil, sweat, and odor. You'll be satisfied because it is safe for chemically treated hair, so it's just right for you. What's impressive is that it is suitable for oily scalp and all types of hair, so everyone can have this dry shampoo whatever problems they have with their hair.
To make it more effective, they infused the product with fast-Absorbing Powders that soaked up oil and sweat and odor neutralizers that create freshness. Not only with these benefits, but they also have ingredients with a fragrance that delivers a light scent all day, so you'll love its smell. Worthy to buy, it is a cruelty-free product assuring us that no animals are hurt in producing this dry shampoo.
Now that you know all of this, it's time to try this product and prove that I am right.
Batiste Dry Shampoo
Have you ever woken up late for work, only to find yourself in a panic because your red hair needs to be fixed? Or have you ever had an important day but didn't feel like washing your hair because you were afraid it would damage your colored hair. If so, then this dry shampoo is the product for you!
This waterless product absorbs filth and oil to revive dull and lifeless hair, giving it a healthy and volumized appearance. Moreover, it rapidly cleans, freshens, and adds density and thickness to your hair, making it one of the finest dry shampoos for red hair.
Finally, this shampoo is used by shaking thoroughly and holding the can 12in/30cm away from dry hair, sectioning it, and spraying it towards the roots. Massage well with your hands to guarantee that all follicles are coated, then comb through to clear any leftover residue!
Garnier Fructis Volume Extend Instant Bodifier Dry Shampoo
Do you want to have a dry shampoo that instantly refreshes and increases the volume of your red hair? Then this shampoo has the reputation of making that wish come true. Garnier is famous for several solutions, with formulae even with more than 90% natural ingredients, certified organic product lines, and vegan recipes.
Enriched with grape seed oil and orange peel oil, it is proven that this product gives a long-lasting effect to your hair. Grapeseed oil offers several advantages, including the ability to strengthen and improve strands, eliminate frizz, revive shine, boost hydration, and hydrate the scalp. Orange peel oil, on the other hand, heals dry, irritated scalps, removes dandruff, and deeply nourishes your hair follicles, making them thick and strong.
With all of these advantages of using this product, I bet everyone will love to have this shampoo in their homes!
Amika Perk Up Dry Shampoo
Our hair is our crowning glory, and adding color makes us more proud of our hair. But having a red color also comes with great responsibility in maintaining it. You won't have to worry because Amika Perk Up Dry Shampoo will help you keep the healthy hair that you always desire amidst the chemical treatment it gets.
This is a dry cleanser that absorbs oil and refreshes hair by using natural rice starch, including amino acids, B vitamins, vitamin E, and minerals. The natural rice starch makes hair softer, detangles it, and strengthens it. With the significant benefits of these substances, it's a perfect solution for every hair condition.
The best thing about this product is that it removes natural oils, debris, and odor without using aluminum or talc while also adding volume and cooling the scalp. To ensure that this product is suited for you, mix it thoroughly and spray 8″ away, concentrating on the roots. Massage and brush through like you would take a wet shampoo, and the results will demonstrate its efficacy.
Pureology Style + Protect Refresh & Go Dry Shampoo
Bye-bye, split ends and dry hair, and welcome, smooth, lustrous hair. Pureology Dry Shampoo removes oil, grime, and buildup from the hair without dulling or drying it out. Having said that, you can have a quick refresh when you're short on time; the lightweight product offers subtle texture while maintaining movement.
As revealed by, their signature scent is the notable feature that this product has, as it feels rejuvenated with a fresh and floral combination of Tuberose and Almond Milk warmed up with a touch of Cedarwood. It also contains sunflower seed extract, which can aid in preventing hair damage and may appear to make hair grow longer. Lastly, it has anti-inflammatory qualities, which may help with the treatment of dandruff and itchy scalp.
Get this dry shampoo because it will make your hair look so dazzling that others will stare!
Tips to Maintain Red Hair
Embracing the sassy and fiery world of red hair, natural or dyed, means embracing a dedicated care routine. With its eye-catching hues and mesmerizing charm, red hair also comes with the challenge of maintaining its vibrancy and shine. There's no one-size-fits-all when it comes to hair care, but with red tresses, few tried and tested practices can go a long way. So, if you're looking to unlock the secrets of maintaining your ravishing red, here are some essential and effective tips just for you. Let's delve in and learn how best to care for and preserve your charismatic crimson mane!
Protect Your Hair from Heat and Sun
First and foremost, protecting your hair from heat and sunlight is critical. Red hair, whether natural or dyed, is often more susceptible to sun damage and can fade quickly when exposed to the sun's harsh rays. Use hair products with built-in sun protection, and consider wearing a hat or other coverings during peak sunlight hours. Similarly, heat from styling tools can be harsh on red hair, causing it to lose its vibrancy. Try to minimize the use of heating tools and opt for heat-protectant sprays when necessary.
Stay Hydrated and Eat Well
Your hair reflects your overall health. Staying hydrated and maintaining a balanced diet can do wonders for keeping your hair vibrant and shiny. Drinking plenty of water will keep your hair hydrated from within. Foods rich in proteins, vitamins, and omega-3 fatty acids can promote stronger, healthier hair. So, incorporate foods like eggs, fish, nuts, and avocados into your diet. Remember, you're not just what you eat, but your hair is, too.
Adopt a Hair-Friendly Routine
Last, but equally important, is adopting a hair-friendly routine. When it comes to red hair, bathing in cooler water can help retain the color longer and prevent dryness. Limit your usage of harsh chemical-based products that can strip off the color and natural oils. Instead, go for products specially designed for red hair. Regular use of conditioners and hair masks can also keep the red color vibrant and hair healthy. When sleeping, try using a silk pillowcase to reduce friction and subsequent damage to your beautiful red locks.
Choosing the Best Dry Shampoo for Red Hair
Knowing the right dry shampoo for our red hair is essential, just like choosing the best decision for our life. Yes, it is because our hair is the most noticeable part of our beauty, and most importantly, it builds our confidence. If you're unsure what dry shampoo you should buy for your hair, then here are the things you need to consider.
Type of hair
We should first identify the problem with our hair. We are all aware that red hair is prone to dryness, oiliness, it is lifeless, and results to split ends. By identifying the problem of our hair then, we can identify the dry shampoo that we should use, whether it will help moisturize, revitalize or even refreshes our red hair.
Ingredients
In looking for dry shampoo, look for its ingredients and identify the function of each ingredient. Recognizing the benefits of each ingredient will help you choose which of them is perfect for your hair. For example, orange peel oil, this ingredient deeply nourishes your hair follicles, making them thick and strong. So, it is essential to check the ingredients.
Benefits
Each dry shampoo has different benefits to your hair. Looking at the benefits will help you decide which would be appropriate for your red hair problem. Choose a shampoo with a long-lasting effect and a complete package of functions.
Now that you know the different things to consider, I hope that this helps you decide what dry shampoo to choose from above. Applauds to the people who will buy the shampoo for their red hair and wishing all the ladies out there a happy, dry shampoo day!
Read More:
10 Best Dry Shampoos For Color Treated Hair 2022
Best Dry Shampoo Without Butane and Propane
14 Best Shampoo For Dry Itchy Scalp 2022 | Remove Dandruff Flakes and Soothe Scalp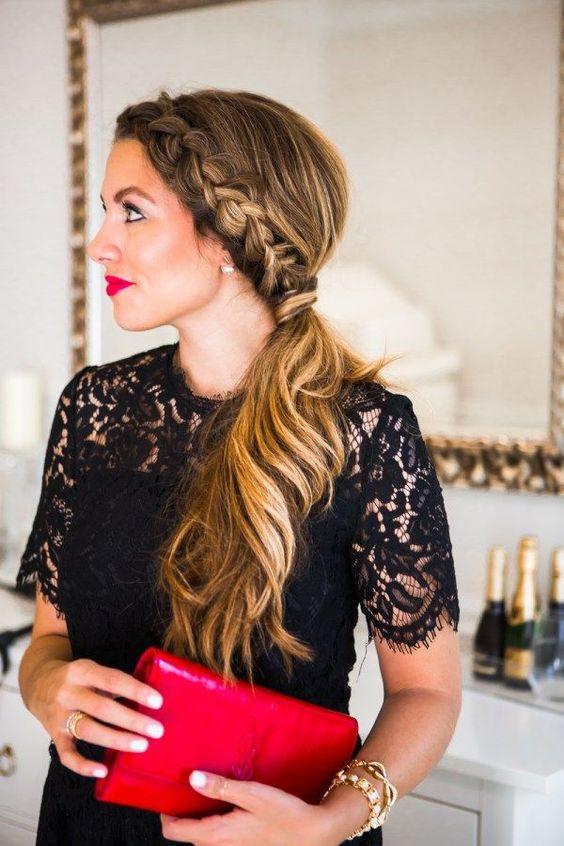 From hair care to soaring hair trends, we cover it all. We make sure you nurture your hair and stay on board with hairstyles and new hair trends. So hop on and make every day count with some of our creative and sassy hair trends.