Are you feeling confused about what makes your hair weigh down and lifeless? Did you already use different products to solve your problem, yet nothing happened? How about checking your water? Yes, your water might be the cause of the problem with your hair!
Some of the countries have hard water in their place. This hard water contains minerals such as calcium, sulfate, copper, and iron, which damages your hair. Some of its effects on your hair are dryness, discoloring, altered texture, drying the scalp, clumpy hair, dullness, and even losing its natural shine. With all of these problems, you might wonder what could be the solution for this; I'll tell you, the best thing to do is change your shampoo.
Hard water hair shampoo is the best product to restore the beauty of your hair and make it healthier. There are different solutions, but the easiest and practical way to eliminate your problem is this. Some of these shampoos are chelating, clarifying, and sulfate-free. With this kind of shampoo, you'll be sure to remove the toxic chemicals present in your hair.
We list down some of the best shampoos for hard water that works for all hair types, with affordable prices and different pros and cons, so you can select the shampoo that's right for you!
Impact of Hard Water on Hair
Hard water can have a significant impact on the health and appearance of your hair. The high mineral content found in hard water, such as calcium and magnesium, can cause your hair to become dry, dull, and brittle over time. As you rinse your hair with hard water, these minerals bind to your hair shaft, making it more difficult to retain moisture, resulting in frizzy, unmanageable hair. Additionally, these minerals can interfere with the performance of your shampoo and conditioner, preventing them from effectively cleansing and moisturizing your hair.
Mineral build-up is a common concern for those exposed to hard water. The calcium and magnesium deposits, along with other mineral impurities, accumulate on the hair shafts and scalp, leading to an array of problems. This mineral buildup can weigh your hair down, making it appear lifeless and limp, and can cause your hair to become more prone to breakage and split ends. Furthermore, the accumulation of these minerals on your scalp can lead to clogged pores, which could potentially cause irritation, itchiness, and even dandruff. Overall, mineral buildup due to hard water poses a significant challenge to maintaining healthy hair.
Importance of Special Shampoo for Hard Water
The role of specially formulated shampoos for hard water cannot be overstated in combating the damaging effects hard water has on the hair. These shampoos are designed with specific ingredients meant to counteract the impact of the mineral deposits. They work by incorporating certain chelating or clarifying agents that bind to the mineral ions in your hair, effectively removing them during the rinsing process. Unlike traditional shampoos, these products can significantly reduce mineral buildup, helping your hair restore its softness, shine and vitality.
In addition, hard water shampoos often contain nourishing and moisturizing ingredients to help combat the dryness caused by hard water. Ingredients like aloe vera, jojoba oil, or shea butter are often present in these formulas. These ingredients put back the much-needed moisture lost due to hard water exposure, ensuring that the hair doesn't just become clean, but also stays hydrated and healthy. This is key in helping to prevent common issues caused by hard water such as dullness, breakage, and frizz.
Moreover, using a shampoo specifically designed for hard water can also enhance the performance of other hair care products. By effectively removing the mineral build-up, your hair can better absorb and benefit from the ingredients in your conditioners, hair masks, and styling products. This, in turn, allows you to get the most out of your hair care routine, ensuring that your hair is not only free of hard water minerals but also optimally nourished and cared for.
Top Shampoo for Hard Water 2023
As we enter 2023, the quest for finding the perfect shampoo to combat the challenges of hard water continues. With numerous options available on the market, it's essential to stay updated on the latest products and formulations that can wonderfully transform your hard water-weary locks into healthy, lustrous hair.
In this comprehensive list, we've compiled the top shampoos for hard water in 2023, each boasting unique features and ingredients tailored to tackle mineral build-up and revitalizing your tresses. Say goodbye to dull, lifeless hair and hello to a refreshed, shiny mane with these excellent picks for hard water shampoos.
Shampoo for Hard Water
Pros:
Cons:
R+Co Oblivion Clarifying Shampoo
• Earthy scent
• Vegan
• Cruelty-free
• Good for fine or oily hair
• Paraben and Sulfate free


• Weighs the hair down

Neutrogena Anti-Residue Clarifying Shampoo
• Helps boost volume
• Stop bad hair days
• Mild formula
• No artificial dyes

• Can dry out hair
Malibu C Hard Water Wellness Shampoo
• Vegan
• Sulfate-free
• Gluten-free
• Paraben-free
• Can be used on all hair types


• Pricey
Kenra Clarifying Shampoo
• Honey scent
• Color safe
• Cleanses deeply
• Vanish mineral buildup
• Draw out impurities


• Contain Sodium Chloride
Bumble and Bumble Sunday Shampoo

• Pleasant Herbal Scent
• Addresses Oiliness
• Cruelty-free
• Paraben-Free
• Mineral Free
• Leaves hair tangled
OUAI Detox Shampoo
• Nourish, strengthen and condition hair
• Get rid of hard water buildup
• Cruelty-free
• Mild scent
Moroccanoil Clarifying Shampoo
• Highly concentrated shampoo
• Color-safe
• Infused with lavender
• Keratin-enriched
• Leaves hair fairly oily
Paul Mitchell Shampoo Three
• Pleasant smell
• Can be used to all hair type
• Strengthens strands
• Paraben-free
• Deep cleans hair
• Packaging is bad
R+Co Oblivion Clarifying Shampoo
This shampoo's name does it all: it seals in moisture, making your hair glossy and smooth, and it also eliminates color-dulling residue and buildup from chlorine, hard water, and styling products. Moreover, it also contains coconut oil, which helps strengthen and condition the hair, and witch hazel, which cleanses the scalp and hair.
While this shampoo can weigh the hair down, you can minimize this effect by controlling the use of the product; using it once or twice a week can help avoid this effect. In fact, this shampoo is suitable for your hair since it is naturally made, free from mineral oil, gluten, and parabens. Thus, consider investing in this shampoo as it gives you a lot of benefits making your hair naturally healthy and beautiful.
Pros:
Earthy scent
Vegan
Cruelty-free
Good for fine or oily hair
Paraben and Sulfate free
Cons:
Neutrogena Anti-Residue Clarifying Shampoo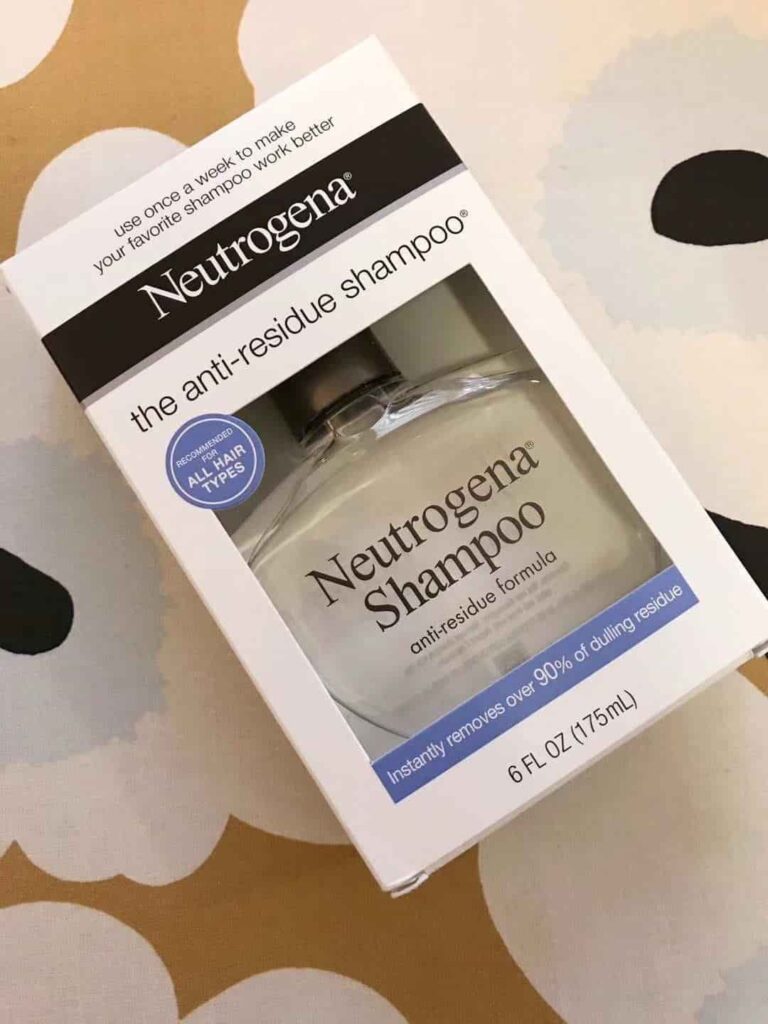 Another best option that consumers typically choose is this Neutrogena Anti-Residue Clarifying Shampoo which helps eliminate up to 90% of heavy, dulling residue produced by shampoos, conditioners, and styling products. Competitively priced and functional, this is our choice for people looking for a delicate and mild formula suitable for all hair types and is gentle enough even for color-treated hair. Additionally, this is a non-irritating clarifying shampoo that thoroughly washes your hair while quickly wiping away build-up.
The ingredient list includes sodium Laureth sulfate, glycerin, and citric acid. This sulfate is used to provide a lathering effect to eliminate oil and impurities from your hair. Glycerin hydrates hair and is proven to reduce breakage, especially in untreated hair. On the other hand, Citric acid softens, smoothest, and shines your hair, providing volume and density. These three ingredients blend together to produce a shampoo with multiple uses for your hair.
Pros:
helps boost volume
stop bad hair days
mild formula
no artificial dyes
Cons:
Malibu C Hard Water Wellness Shampoo
This vegan shampoo is formulated to combat buildup and target impurities without removing moisture for flawless clean hair. More precisely, this shampoo restores the appearance and feel of your hair without the use of sulfates, parabens, or gluten, making it an excellent choice for individuals looking for a safe shampoo and nature-inspired solutions.
While it is a little pricey, it is widely regarded as the most effective hard water shampoo, naturally removing harsh minerals from hard water that cause damage to restore your hair's body, bounce, and brightness. As a result, it is an excellent solution for individuals who have dry hair after washing in hard water.
Pros:
Vegan
sulfate-free
gluten-free
Paraben-free
Can be used to all hair types
Cons:
Kenra Clarifying Shampoo
Have a problem with your hair because it looks dry and is prone to breakage because of the hard water? Try this clarifying shampoo, which removes up to 99 percent of dulling residues while also leaving you feeling refreshed, thanks to its aromas. It also washes deeply without drying out the hair, making it healthier and restoring its natural luster. As a result, this clarifying shampoo is the popular choice of the customers when it comes to the best shampoo for hard water.
While this may be the best choice, I have to be honest that this shampoo contains sodium chloride that sometimes may cause itchy scalp and dry hair. But worry no more, while using the product, it is advisable that you only use a small amount and rinse hair thoroughly after using the shampoo. The correct usage of the product is the key to effective and efficient results of the shampoo.
Pros:
Honey scent
Color safe
Cleanses deeply
Vanish mineral buildup
Draw out impurities
Cons:
Bumble and Bumble Sunday Shampoo
This shampoo has a reputation for removing product residue, excess oil, and built-up impurities for a new, clean start, and it is suitable for all hair types. Furthermore, this shampoo demonstrates a comprehensive set of functions for our hair. It's no surprise that this product is worth the money because it genuinely has a long-lasting impact.
The essential compounds in this famous hard water shampoo are Panax Ginseng Root Extract, Rosemary Leaf Extract, and Sage Leaf Extract. These three elements are vital for adorning the hair and making it naturally and healthier. For starters, Panax Ginseng Root Extract is an astringent for the hair and scalp. Second, Rosemary Leaf Extract stimulates the scalp while acting as an antibacterial and anti-inflammatory agent. Finally, Sage Leaf Extract is used to cleanse and invigorate the scalp.
Pros:
Pleasant Herbal Scent
Addresses Oiliness
cruelty-free
Paraben-Free
Mineral Free
Cons:
OUAI Detox Shampoo
Generally, every shampoo on this list can prove itself, but this detox shampoo can eliminate hard water buildup, filth, and oil after two weeks of consistent use. OUAI's brand is being lauded for creating products that save style time while improving hair health. As a response, it produces a high-quality and effective product for the consumer's hair that softens the hair while cleansing without stripping.
In addition to its benefits, these ingredients are remarkable as they give a function that most hair needs. Chelating agents is one of the most essential ingredients since it helps remove hard water deposits and impurities, keeping hair shiny. In conclusion, this shampoo is a good investment for taking care of your hair and eliminating unwanted chemicals that damage your hair.
Pros:
nourish, strengthen and condition hair
Get rid of hard water buildup
nourish your hair health
Cruelty-free
Cons:
Moroccanoil Clarifying Shampoo
There is no better product for combating environmental impurities than this unique Moroccanoil clarifying shampoo, infused with soothing argan and avocado oils, which help return hair and scalp to a weightless, healthy balance. And, like other clarifying shampoos, it was carefully created to remove the daily buildup that causes hair to seem lifeless, limp, and drab.
Similarly, this high-performance solution is color-safe, keratin-enriched, and lavender-infused, making the aroma memorable and addicting. The product's most attractive feature is that it washes and "resets" hair to produce a clean surface while rehydrating and nourishing the hair. To get the most satisfactory results from this product, thoroughly wet your hair and massage it through your hair and scalp.
Pros:
Highly concentrated shampoo
color-safe
infused with lavender
keratin-enriched
Cons:
Paul Mitchell Shampoo Three
This shampoo wins for successfully removing dulling buildup, strengthening strands, and reducing future buildup. This is perfect for swimmers since it deep cleans hair while also eliminating chlorine, iron, and minerals that can cause hair to turn green. However, for the optimum benefits, it should be used before deep conditioning. The lively, zesty pink grapefruit aroma is what I like about this product; it lasts longer and can be addicting.
The benefit of this product is that it is suitable for all hair types, so customers do not need to be concerned about whether it will suit their hair. This is also a vegan, Paraben-free solution that strengthens the inside of the hair and helps to reduce future buildup on locks. With these advantages, this shampoo deserves to be recognized by users.
Pros:
Pleasant smell
It can be used to all hair type
Strengthens strands
Paraben-free
deep cleans hair
Cons:
How to Use Shampoo for Hard Water
Using shampoos specifically designed for hard water is highly similar to the process of using regular shampoo, with a few important distinctions. Here's a step-by-step guide on how to properly use these special shampoos:
Step 1: Wet Your Hair
Start with thoroughly wetting your hair with warm (not hot) water. The warmth will help in opening up the hair cuticles, making it easier for the shampoo to grab and clean off the mineral deposits.
Step 2: Apply the Shampoo
Pour a generous amount of hard water shampoo (roughly a dollop the size of a quarter) into your hands. Spread it evenly throughout your hair from root to tip.
Step 3: Massage and Lather
Using your fingertips, gently rub the shampoo into your scalp. The scalp is where natural oils and build-up usually accumulate, so concentrate on cleaning this area thoroughly. Work up a good lather, since the lathering action helps lift the mineral deposits off your hair shaft.
Step 4: Rinse Well
Rinse your hair thoroughly. As hard water shampoo is designed to detoxify your hair, it's crucial to rinse it out completely. Any residue left can dry out your hair.
Step 5: Follow Up with Conditioner or a Hair Mask
To replenish the moisture in your hair after using a hard water shampoo, apply a hydrating conditioner or hair mask. Leave it on for the recommended time on the package, then rinse thoroughly.
Frequency:
You might wonder how often you should use hard water shampoo. It usually depends on the level of hardness of your water, and the condition of your hair. However, since hard water shampoos are often more potent than regular shampoos, using them 1-2 times per week is typically sufficient for most hair types. If your hair is extremely dry or damaged, consider using it only once a week to prevent excess drying. Always consult the instructions on the shampoo's packaging or your hairstylist for personalized advice.
Remember, each individual's hair responds differently to various products, so it might take some time and experimentation to find what works best for you.
Choosing the Best Shampoo for Hard Water
With all the list of shampoos that I mentioned above, if you're still confused and unsure which product you should use for your hair, here is your guide on choosing the best hard water shampoo.
Identifying the problem of hair
When washing with hard water, it can result in different things. We first need to identify what the hard water does to our hair. Identifying the problem is one way to know the kind of Shampoo we need to apply for our hair. The main problem of hard water is the buildup that it leaves, which makes hair weigh down and lifeless. Not only that, but sometimes it also tends to dry out scalp, tangles, frizz, breakage, and it results in dullness. Knowing which of these is our problem makes us easily decide which Shampoo to use.
Knowing the features of Shampoo
The Shampoo has different features; we also have other choices when choosing the best shampoo for hard water. Knowing the functions and the characteristics of each Shampoo will let you identify the benefits it gives to your hair. After learning the problem, you must look for the features that might solve your hair problem. You must find the unique thing about the Shampoo.
Look for the ingredients of the Shampoo.
The ingredients of the Shampoo play a vital role in choosing the best Shampoo for hard water because ingredients are the key to solving your problem. If your problem is the heavy buildup of the minerals, then look for a shampoo with a chelating agent; as it creates connections with the minerals, they become soluble, making it simpler to rinse away with water. This permits lathering agents to wash the hair of additional tough layers that hinder moisture and nutrients from reaching the hair.
Other notable ingredients are coconut oil, argan oil, and tea tree oil. These ingredients offer properties for damaged hair and irritated scalp caused by harsh water exposure. Furthermore, these moisturizing oils nurture hair, allowing it to grow healthier and stronger.
These are all the tips that you need to consider in buying the best Shampoo for hard water; I hope you're going to read it and arrive at the best decision. Have fun and enjoy your hair care treatment!
Read More:
Best Shampoo for Soft Water 2023
13 Best Sulfate Free Shampoo For Permed Hair 2023
Best Sulfate Free Shampoos For Relaxed Hair 2023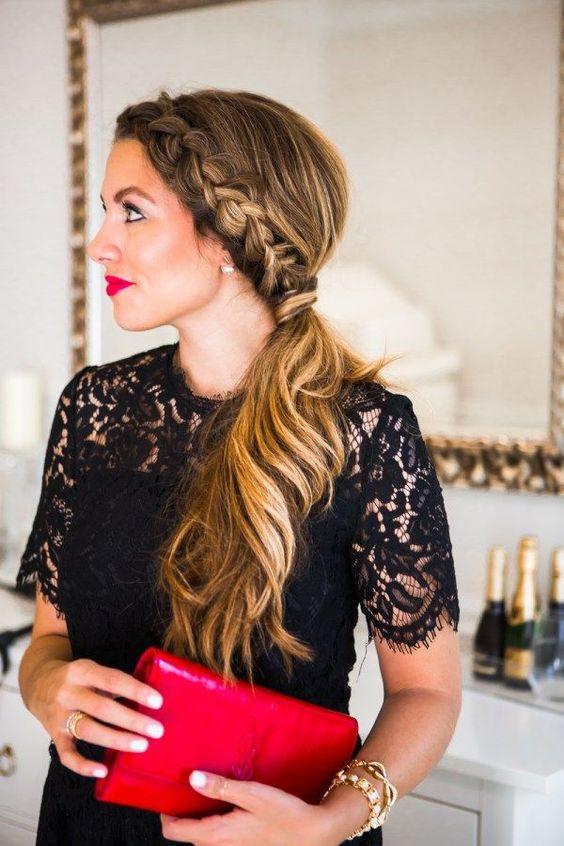 From hair care to soaring hair trends, we cover it all. We make sure you nurture your hair and stay on board with hairstyles and new hair trends. So hop on and make every day count with some of our creative and sassy hair trends.