Almost all of us would preferably use quick and easy products nowadays. We settle for the convenience brought by new innovations, which in turn have their own drawbacks.
Let's be honest. We cannot always wash, dry and style our hair every morning with a considerable amount of time. Plus, it's not healthy for the scalp to be washed day by day. It can strip off natural oils that nourish the hair.
But thanks to dry shampoo! All these agony are possible to counter. It's the perfect substitute for washing. Instead of saturating your hair with water, applying a liquid shampoo and rinsing painstakingly, dry shampoo otherwise freshens your hair without doing the aforementioned.
However, most of these dry shampoos are aerosol-based, meaning it contains harmful chemicals such as butane and propane. Fortunately, we delved into Amazon and found these dry shampoo items – completely Butane-free and Propane-free.
Why Do Many Dry Shampoos Contain Butane and Propane?
Aerosol is a substance that could be released as a fine spray once pressed out from a pressurized container. Butane and propane are kinds of PROPELLANTS usually used in aerosols. These propellants are compounds that let the liquid inside the container to be suspended out in a gaseous form.
What's really disturbing about these two types of gas is, they are both considered gaseous alkanes obtained from petroleum or natural gas! Having heard it so, they are absolutely flammable and can be used as fuels.
Isn't that scary enough imagining your hair and scalp are soaked up with these gasses? They are also both organic compounds called hydrocarbons, which means you are breathing in some particles of hydrogen and carbon.
The Dangers of Butane and Propane in Dry Shampoos
Numerous side-effects can be observed while using aerosol dry shampoos. They might induce frostbite on the skin and eyes, headaches, nausea and drowsiness in the short term. Some reports even claim experiencing lightheadedness and consciousness instability due to lack of oxygen.
There's a bigger picture behind that, though. Let us not forget that aerosols generally are harmful to the environment. Except that these impose health risks, butane and propane are great contributors of air pollution. Additionally, they have been among the common pollutants of water and soil. Butane and propane discharge high amounts of carbon dioxide when thrown out to landfills.
Side-Effects of Aerosol-based Dry Shampoo Long-term Usage
Prolonged use of aerosol dry shampoo will badly hurt you in either way. Your body systems including the respiratory system and nervous system can be of great risk and damage from aerosols. How much more to your hair and scalp?
These chemicals may cause irritations, flakiness, clogged pores, and product buildup once constantly applied. Extended periods of dry shampoo usage conceals oil and dirt. The accumulations will then develop bacterial or fungal infection. The added alcohol ingredient can also lead to dry hair and breakage.
Furthermore, they make your scalp oily over time as seldom washing can cause dandruff and scaly epidermis. If you leave dry shampoo unwashed for too long, the oils absorbed may stay unattended.
Aside from butane and propane, other harsh chemicals such as silicones and talc might not be healthy for you. It seems that having a wet wash is more favorable, you think. However, there are a lot of dry shampoos that are proven to be as effective as the aerosol ones but much more reliable and healthful.
Top 10 Best Butane-free and Propane-free Dry Shampoos
Below is a list of dry shampoos which do not contain any hydrocarbons like propane and butane. We briefly reviewed them for you, so be sure to click the links to check out the products more profoundly. But rest assured we recommend these products because they are safety-bound.
Acure Organics Argan Stem Cell Dry Shampoo Powder
Being a well-known beauty brand, the quality of this product is no joke similarly to other variety of wellness products by this cruelty-free company. Their Argan Stem Cell + Coenzyme Dry Shampoo is completely vegan, non-toxic, butane and propane-free. It texturizes, and adds volume and moisture to your hair while absorbing excess oil. The powder-based formula and all-natural ingredients are perfect for shining unwashed hair, suitable for sensitive scalp.
Hair Dance Volumizing Dry Shampoo
This dry shampoo is likewise perfect for adding volume to your hair. With natural and organic ingredients, not a percentage of harmful chemicals can be contained in its composition that could pose problems to your health or the environment. You can purchase it in both lavender and grapefruit scents, ideal for any hair type and color. This sustainable dry shampoo is a high-grade alternative to harsh aerosol-based ones. 
Acure Dry Shampoo
Another Acure product on the list is this classic Acure Dry Shampoo. Being one of the most popular dry shampoos from Acure, it is also eco-friendly and non-toxic. Again, it's 100% organic and vegan. It is one of the most inexpensive dry shampoos on our list. This product is suitable for all hair types, offering various scents just like rosemary and peppermint. It is approved by many customers already as it removes dirt and oil nicely without washing. It freshens the hair and scalp with no sticky or flaky residues left behind. 
Innersense Organic Beauty Refresh Dry Shampoo
All ingredients of this dry shampoo are absolutely natural. This product has a foam to powder formula which makes it easy to volumize and texturize the hair. It is yet another organic and eco-friendly product for haircare, totally harmless to use externally. Innersense is renowned not only for its award-winning trademark, but also for its excellent reviews. Orange and tangerine scents can be availed with additional organic honey to moisturize dull textures. Not the most affordable product on this list, but the quality guarantees what customers really deserve. 
Lulu Organics Geranium Hair Powder
This talc-free shampoo can be applied best on oily hairs. It is butane and propane free, USDA Organic and Oregon Tilth Certified Organic. Having essential oils as ingredients, this must be one of the nicest smelling dry shampoos on this list. The vegan product grants an aromatherapeutic experience without artificial fragrance. 
Beauty by Earth Organic Dry Shampoo Powder
Another volumizing powder we have is a dry shampoo produced by Beauty by Earth. The product is USDA certified, and is free from GMOs, gluten, sulfates or parabens. No toxins. Not tested on animals. Recyclable bottles.
Depending on your hair  color, you can opt for the light or dark one. Its formulation is meant to preserve the hair's color since it protects oils and nutrients from coming off, thus maintaining the hair's pigment. It's also good for adding volume, as well as texturizing and styling. 
Rahua Voluminous Dry Shampoo
This might be a naturalist's top choice. Except that it's organic, it is surely chemical-free…zero butane and propane dry shampoo. Earth-friendly. Vegan, Non-toxic. Plant-based (Rahua oil sourced from the bounty Amazonian Forest). What else could you ask for? This is probably the safest one out there. People of any hair type can use this high-quality and eco-friendly dry shampoo. 
Mermaid Dry Shampoo
As traditional as the brand name sounds, Mermaid Dry Shampoo has essential oils with natural scent. The main ingredients include arrowroot and white clay. The shampoo is light and will never incur a rough feeling. Furthermore, it gives great volume to your hair. 
Briogeo Scalp Revival + Biotin Dry Shampoo
This dry shampoo contains super-vitamin biotin – a substance that gives nutrients to the hair follicles. It also helps activate and support healthy growth and future development of hair. Just like any shampoo, it cleanses and refreshes your scalp. With witch hazel extract, oil production can therefore be regulated. It has an affordable price, so be sure to check it out. 
Getting the Best Dry Shampoos Without Butane and Propane
Modernization has taught us many lessons. Sometimes, we deem easier methods to be convenient yet harmful, too. This is an era where everyone needs to be wise in making choices, hence we cannot be disadvantaged.
In comparison, dry shampoo products doubtlessly helped many consumers save time while readying for the day. It allows you to refresh and cleanse your hair without the need of water. It's quick, easy and functional. Who doesn't want that in this very industrious world?
Just a reminder, no one can't deny the efficacy of aerosol dry shampoos. But with overuse and constant application, these products may create chronic side-effects to your health and hazard to the environment in the long run. Next time, choose the products which are more beneficial and acquire lesser risks.
Read More: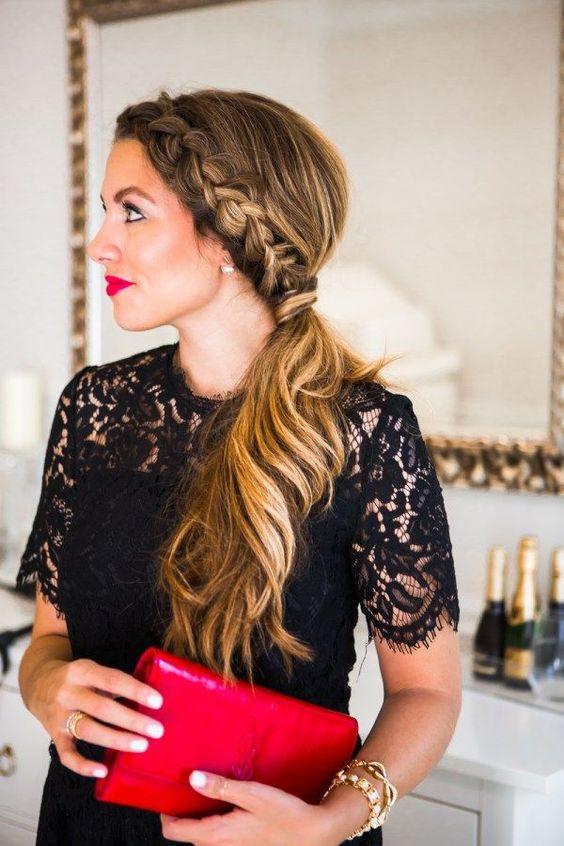 From hair care to soaring hair trends, we cover it all. We make sure you nurture your hair and stay on board with hairstyles and new hair trends. So hop on and make every day count with some of our creative and sassy hair trends.